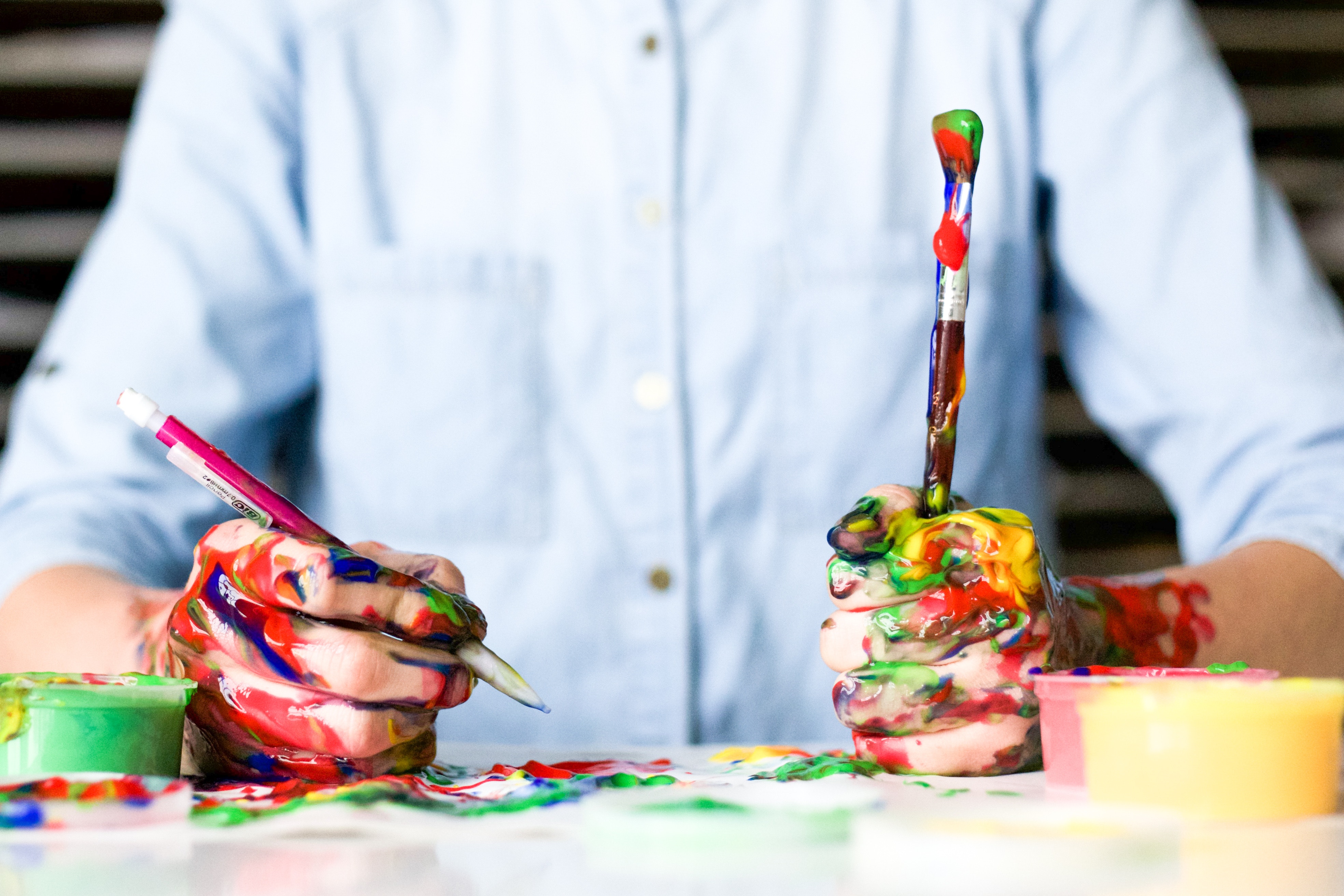 Updating your space doesn't have to cost a bundle with easy (and cheap) DIY home decor projects.
Have a yearning to make some changes to your home decor, but don't necessarily have the budget for big changes? Don't get down, get busy. By undertaking some cheap and easy DIY home decor projects, you can make little changes that can have a big impact. And it's totally possible for $25 or less per project.
To get you started, check out this sexy, simple, and super fun list of easy DIY home decor projects that can be completed on the cheap and in an afternoon or less.
Easy DIY Home Decor Projects Under $25
1. Wood Storage Boxes
Turn wooden storage crates into easy shadow box shelves to store your collectibles and knickknacks. Spray paint them with metallic paint for a super glam effect.
2. Embroidery Hoop Bulletin/Fabric Boards
Have embroidery hoops from abandoned embroidery projects from the past? Add fabric or cork to make useful bulletin boards. Group a cluster for a playful and practical project.
3. Spray Paint Lampshades
One easy way to update outdated or faded lampshades is to spray paint them. Use painters tape to create cool shapes or designs.
4. Lattice Wall Art
Looking to add some inexpensive wall art? Latticework, available at most home improvement stores, can be painted up and turned into cool geometric wall art.
5. Crown Moulding Drawer Front
Add a little pizzazz to plain drawer fronts with decorative crown moulding elements. One dramatic look is to paint your drawer fronts with milk paint and paint the crown moulding pieces in a contrasting color.
6. Painted Rug
Have a plain rug just calling out to be brought back to life? Use RIT dye and a foam brush to add designs like polka dots, chevrons, or others.
7. Painted Vase Grouping
By the same token, use glass markers to add designs to plain glass vases or other vessels. Add a grouping to a mantle or table as a centerpiece.
8. Decoupaged Window Blinds
One clever trick to update window blinds is to use Modge Podge to decoupage old maps, scrapbooking papers, wrapping paper and more on the blinds.
9. Lace Cornstarch Windows
An old trick to create decorative privacy windows is to use cornstarch paste to affix pieces of lace to window panes. Here is a handy tutorial for the lowdown.
Related on EcoSalon
25 Awesome DIY Projects Made From Nature
10 Super Crafty Decor Projects You Can Do for Under $10 in 60 Minutes or Less
7 Cool Ideas for DIY Bookends You Can Make