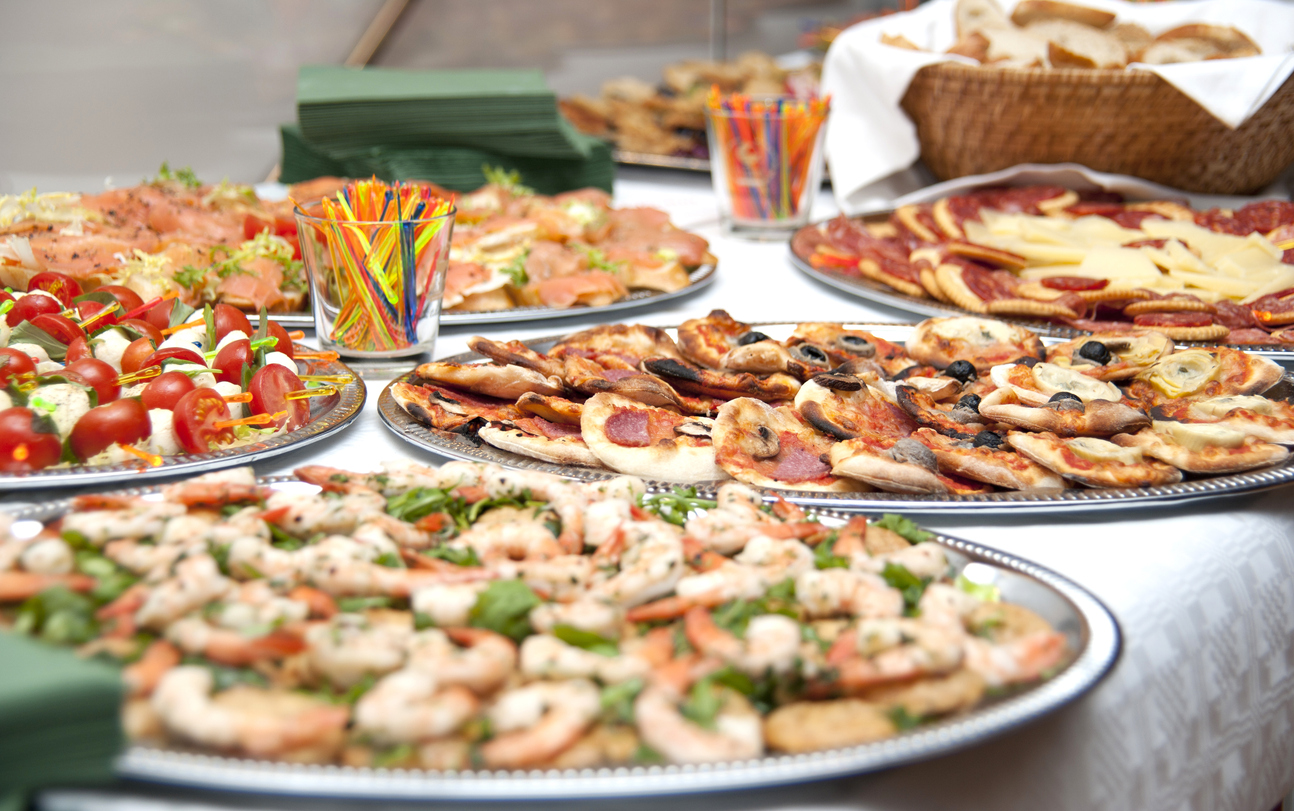 No matter who you're rooting for, we can all agree that one of the most important things about Game Day is the spread: nachos, wings, and chips tend to be on the menu, which can be the recipe for a salt-and-carb hangover. While there's nothing wrong with indulging for a day, we also love these healthier plays on the classics. Featuring all-natural ingredients and loads of flavor, these Game Day recipes are the best way to get classic goodies on the table without sacrificing your commitment to great-quality food.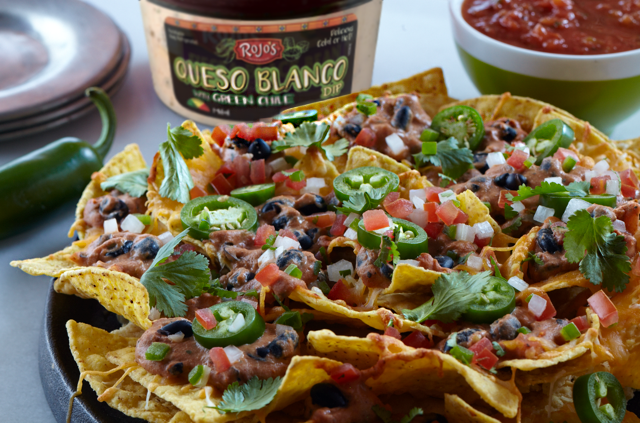 1. Loaded Chicken Nachos with Rojo's Queso Blanco
Nachos are a no-brainer for Game Day; these chicken nachos are a bit healthier but no less delicious than the classic. A bed of tortilla chips is topped with shredded chicken, bacon, onion, cilantro, tomato, and Rojo's Queso Blanco Dip, a gluten-free blend of sour cream, cheese, and a touch of green chile. Consider adding a touch of Rojo's Organic Hatch Chile Salsa for even more freshness and heat.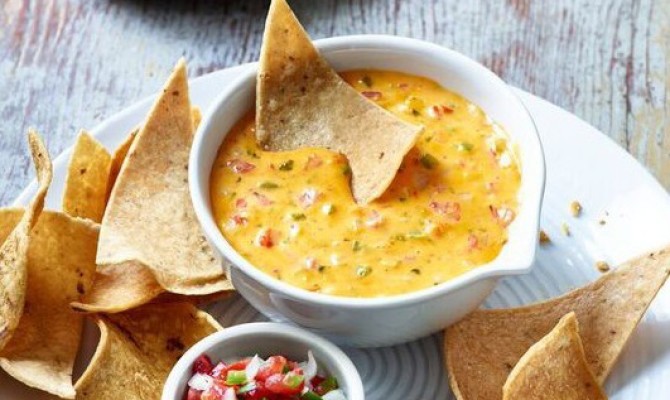 2. Cheezy Plant-Based Queso Dip
Even a plant-based eater's queso craving can be assuaged thanks to this vegan queso recipe from Daiya, a leading producer of plant-based cheese alternatives. Daiya's Cheddar-Style Cutting Board Shreds form the base of this recipe; when combined with your favorite pico de gallo or salsa and fresh tomato, onion, cilantro, chile, and lime, they melt down into the perfect plant-based queso.

3. Quinn Snacks Microwave Popcorn
Some stay away from microwave popcorn due to unhealthy additives, specifically those found in bag linings, but Quinn Snacks' popcorns have changed all that: the company's revolutionary bags contain no chemicals or plastic coatings and are compostable and biodegradable, the perfect container to pop U.S.-grown organic corn. The all-natural flavorings, which are added to the popcorn after popping to retain their integrity, include combos like Parmesan & Rosemary and Vermont Maple Kettle Corn.
The company's new line of "Real Butter Tastes Better" popcorns is the first of its kind to use grass-fed clarified butter, perfect for the true popcorn connoisseur.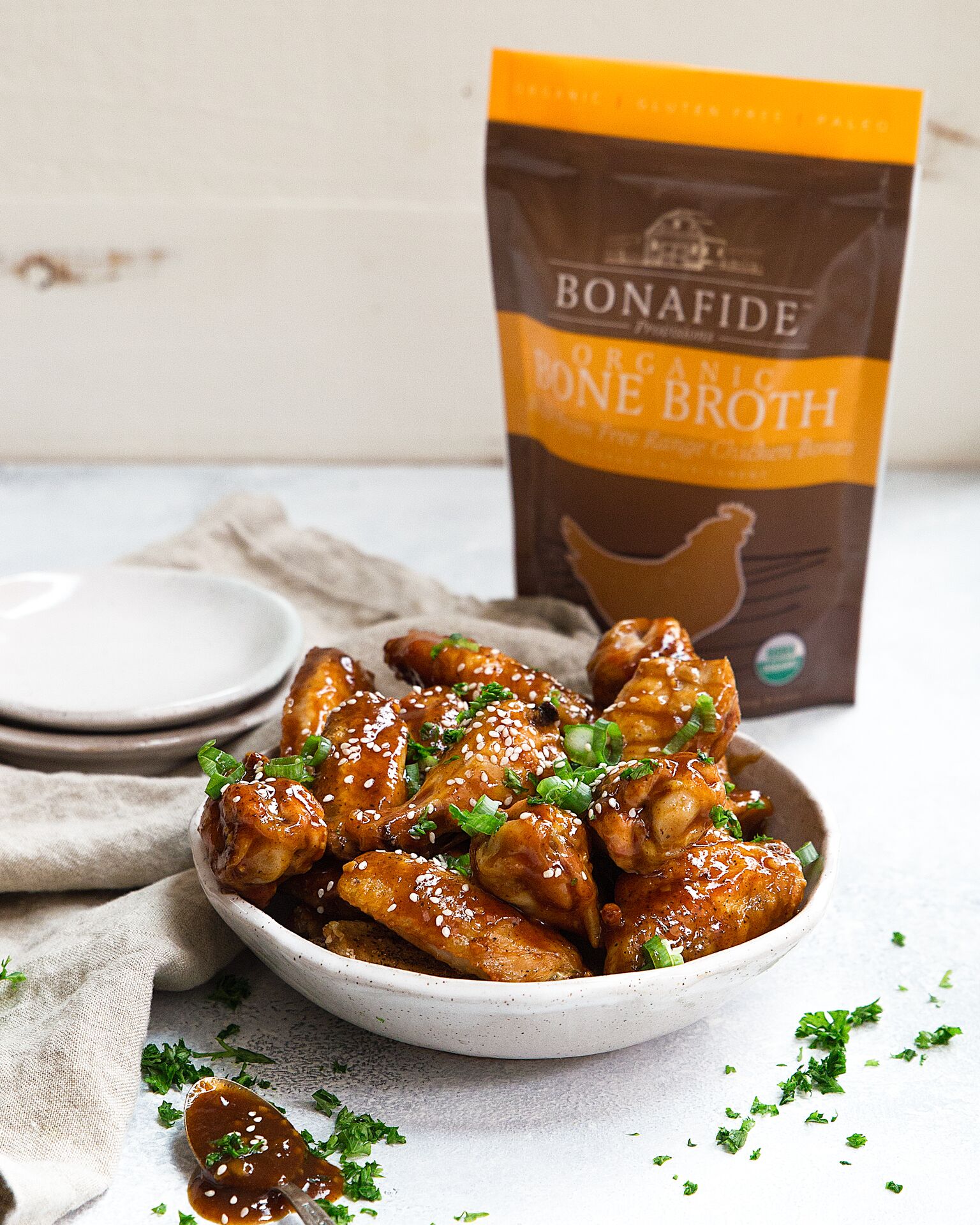 4. Bonafide Provisions Bone Broth-Glazed Wings
It's tough to imagine Game Day without chicken wings, and this healthier, paleo-friendly version is the perfect compromise. Organic chicken wings are glazed with a combination of fish sauce, hot sauce, coconut aminos, garlic, ginger, and Bonafide Provisions organic bone broth before being baked to perfection. A touch of sweetness, a touch of heat, but best of all, a fraction of the fat of the fried version make this one of our favorite Game Day recipes.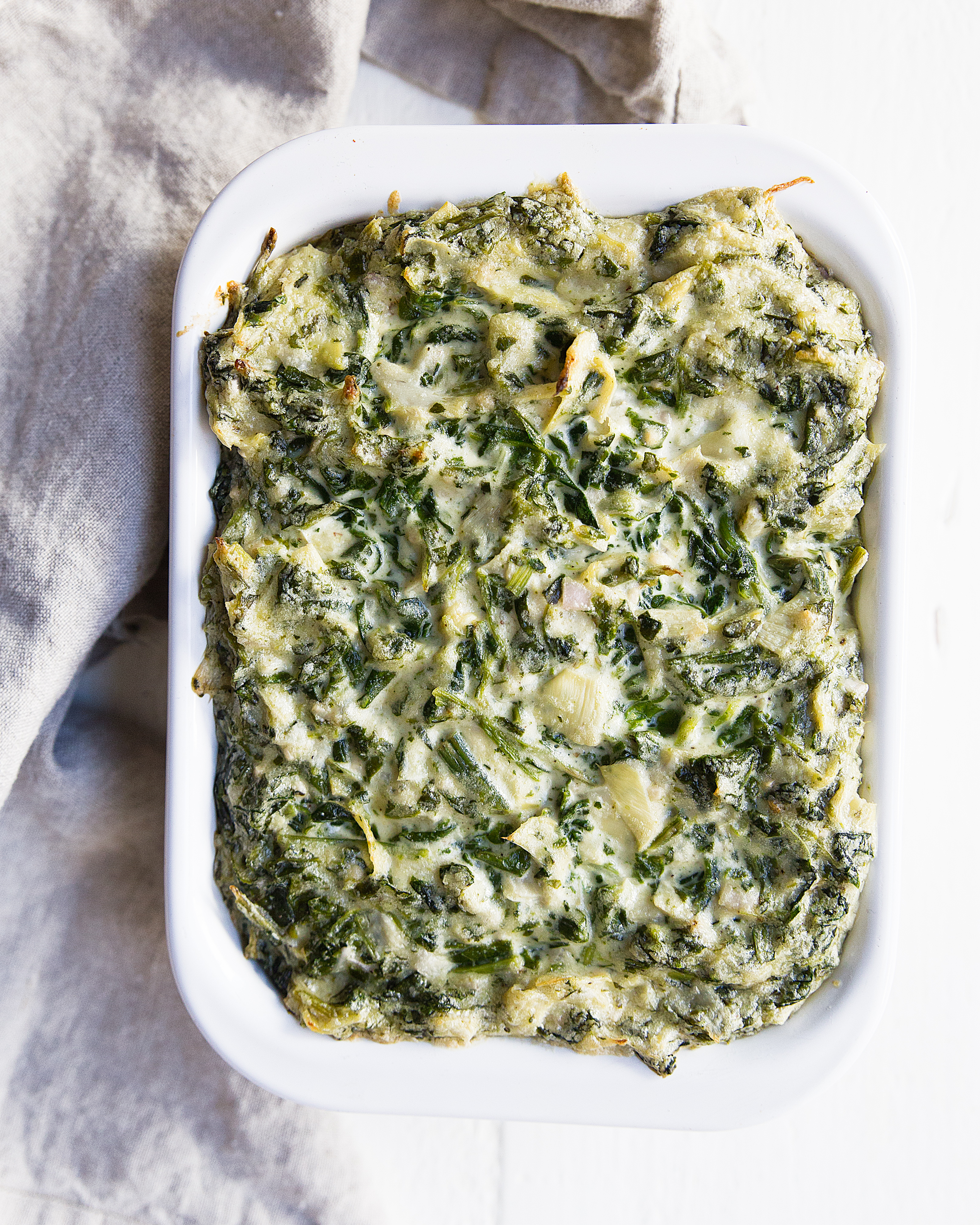 5. Bonafide Provisions Dairy-Free Spinach and Artichoke Dip
Spinach and artichoke dip tends to be an overly heavy (if delicious!) addition to Game Day spreads. Not so with this version, which is made with blended cashews and a touch of bone broth for richness. Serve with your favorite crudités to lighten this dip up even more.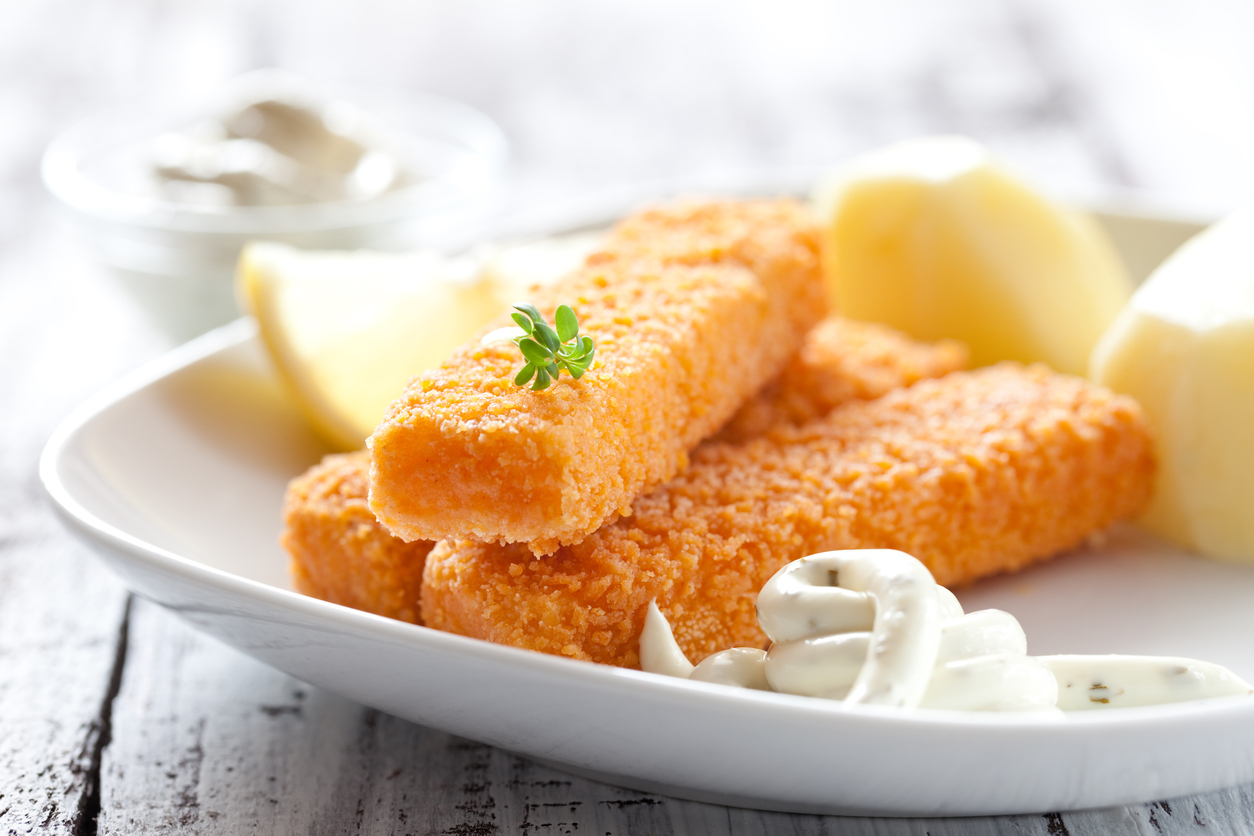 6. Vegan Fish Sticks
If you're not careful when planning your Game Day menu, it's easy to leave your plant-based friends with few substantial options. Don't make the mistake of leaving them to fight over the crudités and chips: these flavorful vegan fish sticks are made with protein-rich tofu and a whole host of spices, making them a healthful, filling option for plant-based eaters and omnivores alike.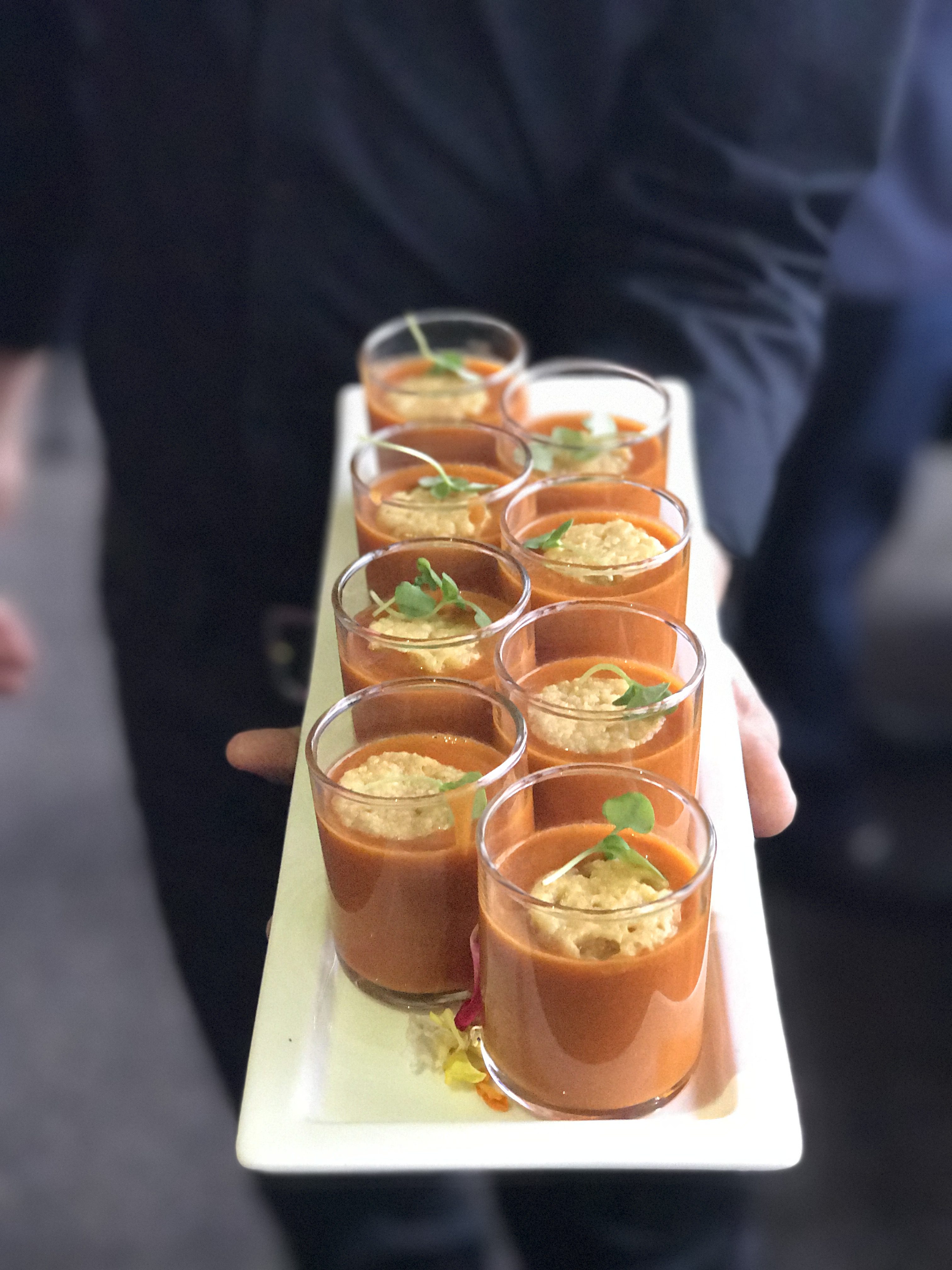 7. Tomato-Basil Shooters with ParmCrisps
For something a touch more refined, these tomato-basil soup shooters are a fun addition to your Game Day buffet. A lightly spiced tomato soup is served in shot glasses and topped with a mini gluten-free grilled cheese made with ParmCrisps Parmesan Crisps, cheddar cheese, and bacon. Use your favorite canned organic tomatoes in place of fresh to get all the flavor of summer in February.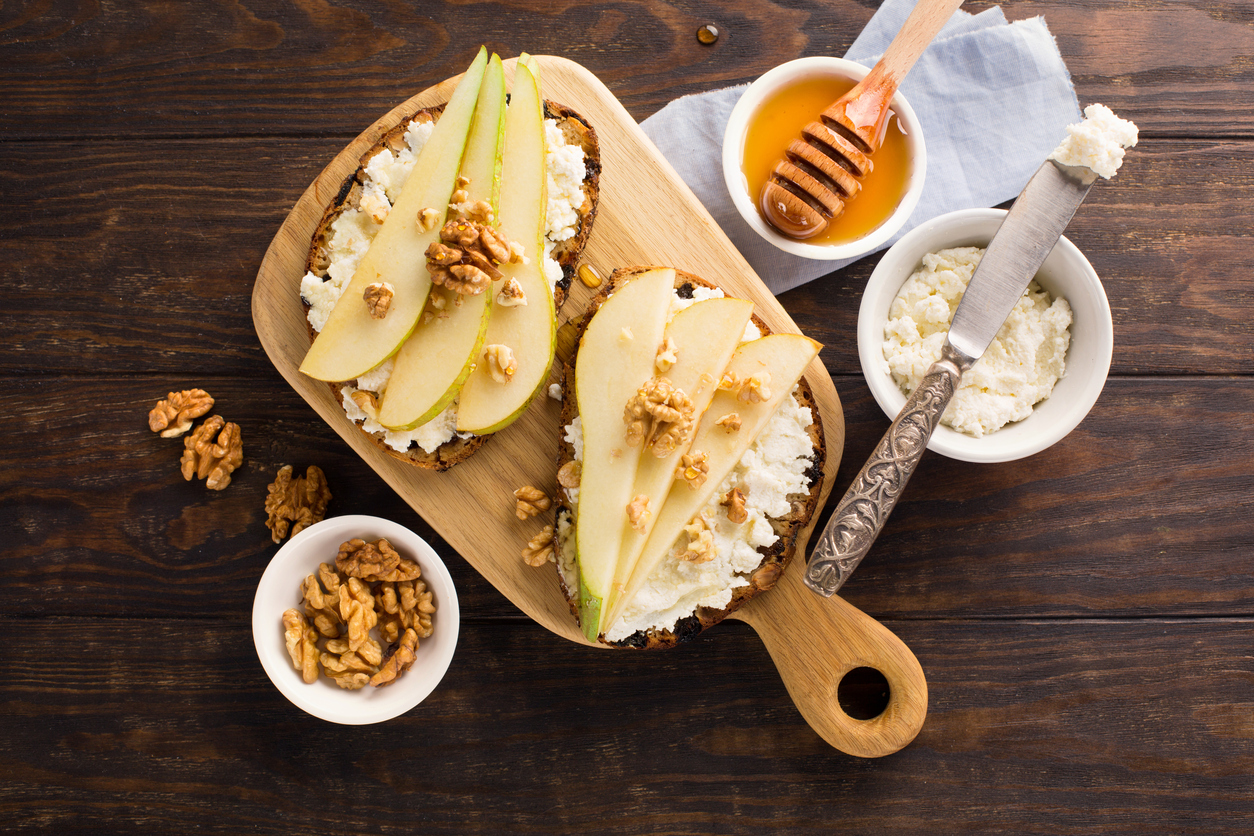 8. Blue Cheese and Asian Pear Crostini
A second slightly fancier Game Day option is this crostini recipe featuring pungent blue cheese and crisp Asian pear. Slightly less sweet than most other pear varieties, the Asian pear adds just the right amount of refreshing crunch to balance out the blue cheese. A touch of fresh thyme and a honey drizzle are the perfect finishing touches.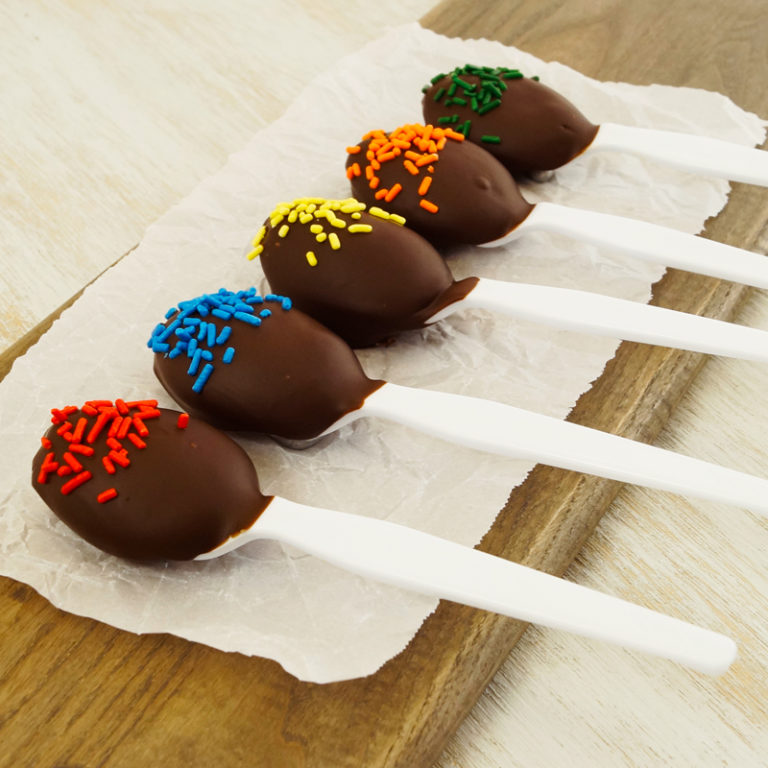 9. Sunbutter Chocolate Spoons
Don't forget to add something sweet to your roster of Game Day recipes! These Chocolate Spoons made with Sunbutter are a tasty, allergen-free option. Garnish with sprinkles or your favorite toppings: shredded coconut, crushed nuts, dried fruits – the choices are endless!
Related on EcoSalon
EcoSalon Recipes: Last-Minute Healthy Hors D'Oeuvres Recipes
50 Pickup Lines for Foodies that Will Make You LOL
Seth Meyers Shares His Football Love Story
Design Secrets