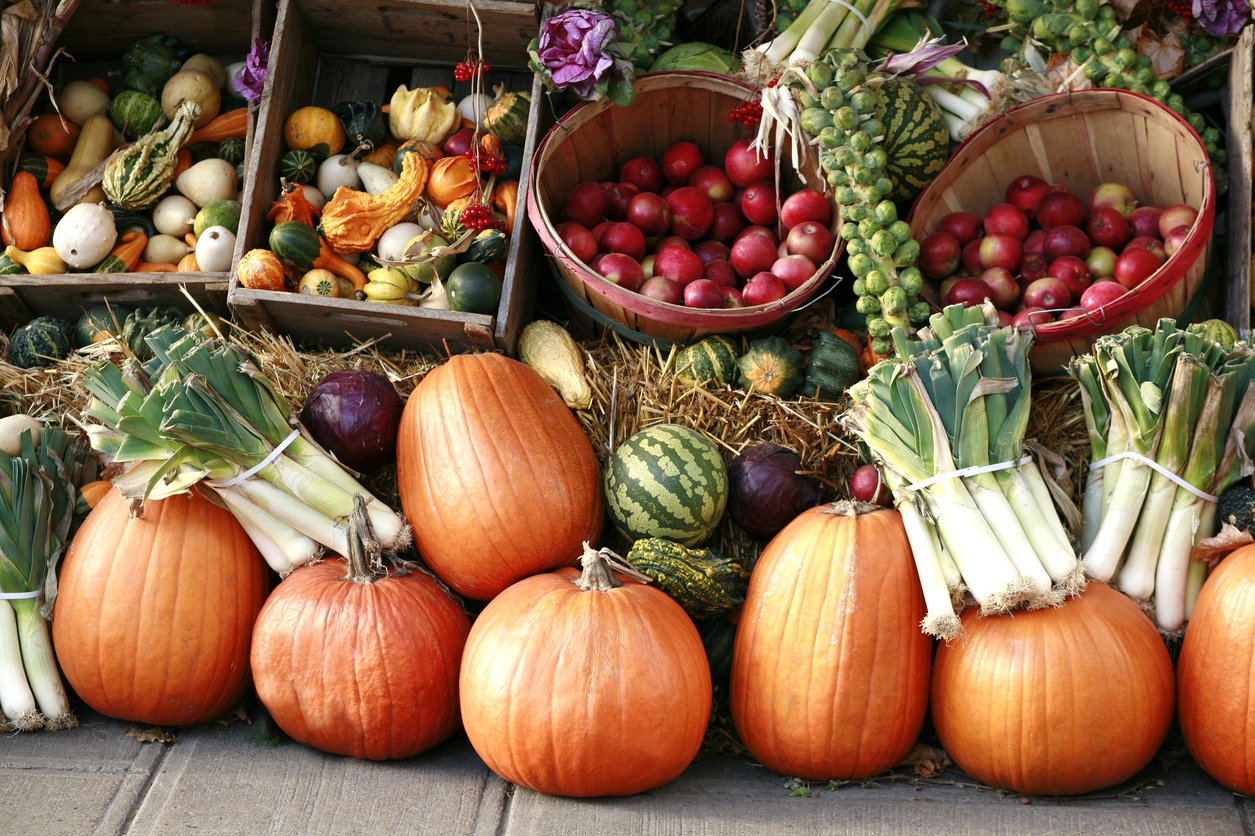 Everyone is talking about pumpkin like it's the only worthy fall vegetable. Au contraire! Here are seven vegetables in season – right now! – that we should all appreciate more.
Summer is a delight and all, but I am far more in love with fall and winter vegetables than I am warm-weather season ones. Fall vegetables feel denser, more satiating, and more diverse. And if you thrive on a plant-based diet like me, the bulkier vegetables are the ones that carry you through life a little bit easier.
Meanwhile, there is more to fall's bounty than pumpkin and other squash types. Here are seven other seasonal vegetables you should indulge in for their nutrition, their deliciousness, and, well, their availability!
7 Fall Vegetables You Should Be Eating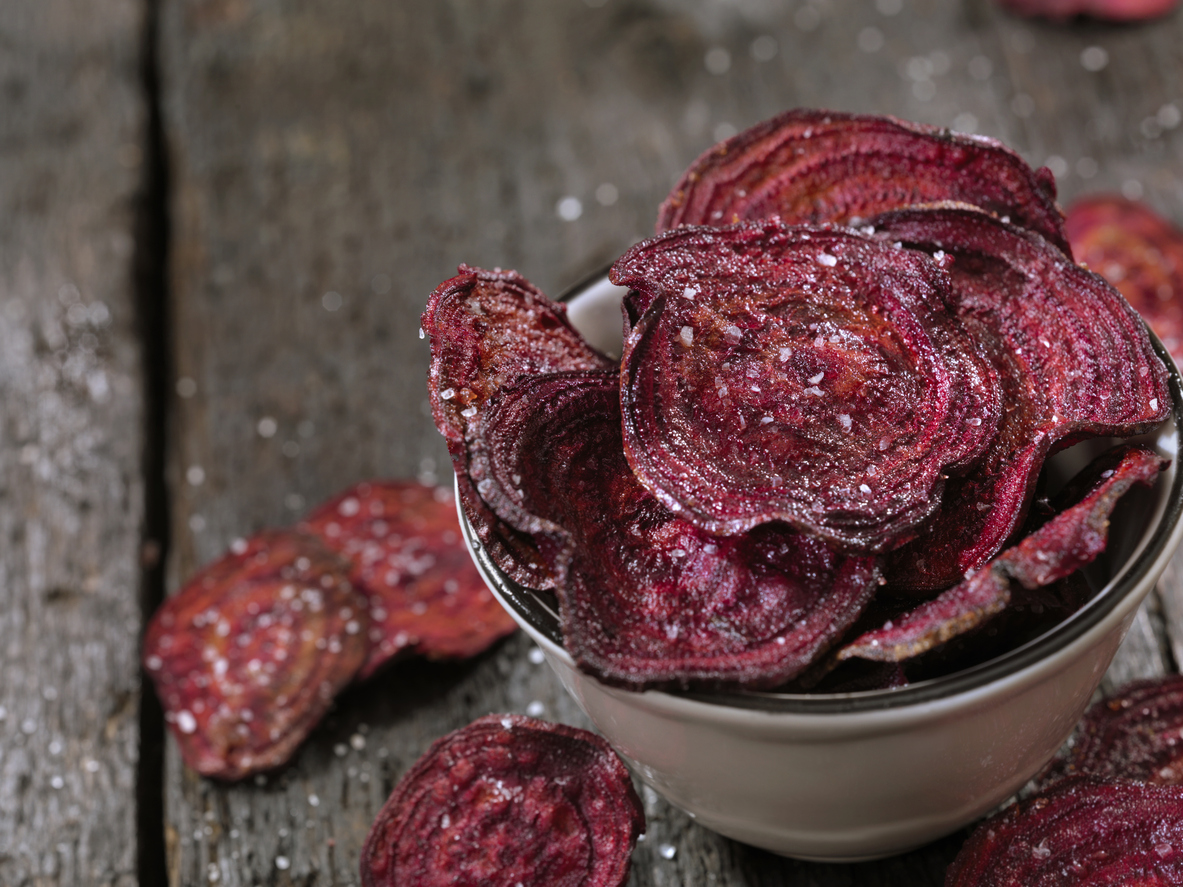 1. Beetroot
A great source of folate, manganese, potassium, and copper, beetroot contains only 43 calories per 100 grams as well as 2.8 grams of fiber, 1.6 grams of protein, and 8% of the RDA of vitamin C in the same serving. Beetroot is particularly known for its blood-cleansing abilities and has shown to acutely improve running performance due to its nitrate content.
Enjoy beetroot in this baked rosemary beet chips recipe with vegan mayonnaise or as part of this vegan beetroot barley burger!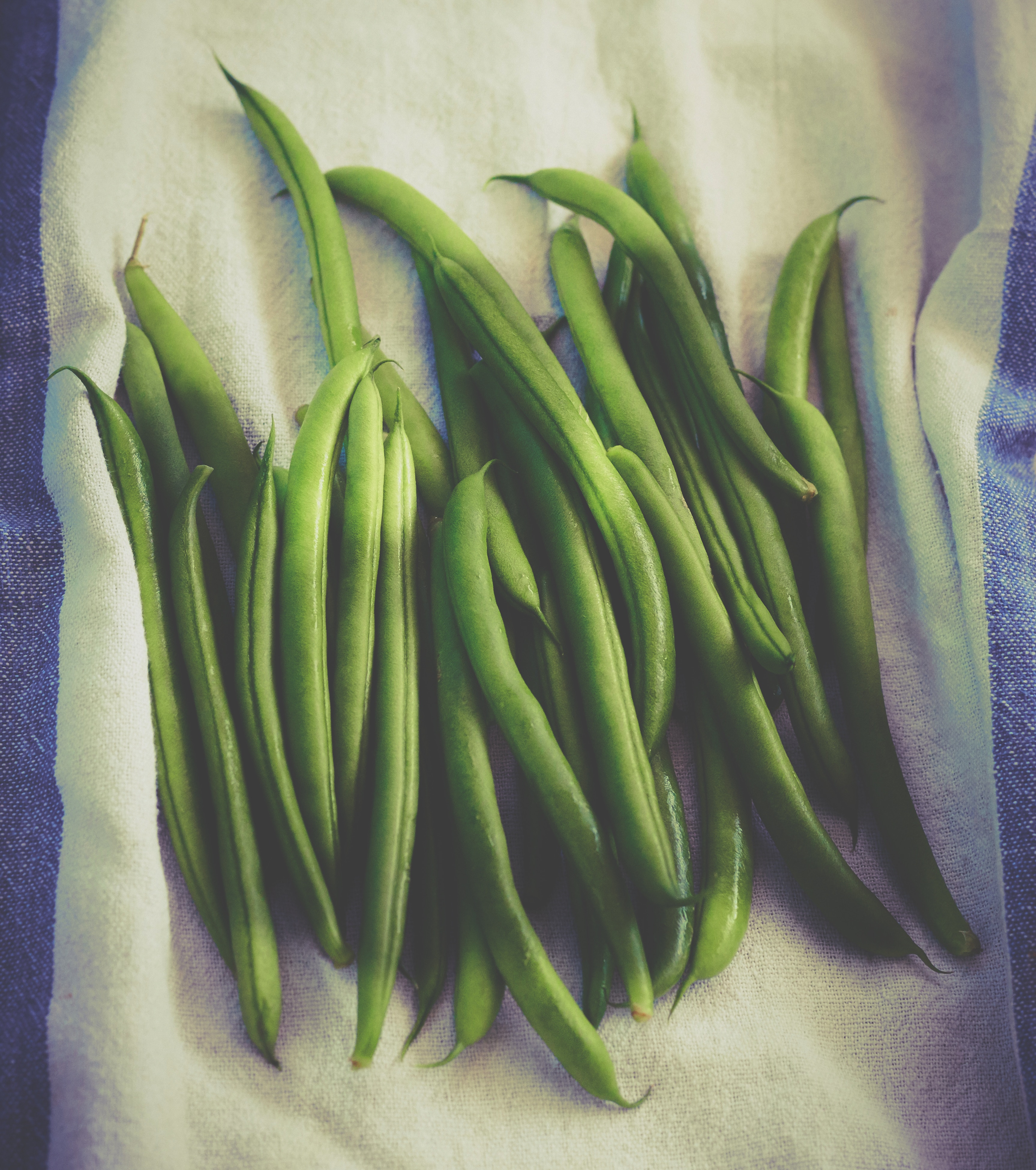 2. Green Beans
Green beans are a good source of protein, thiamin, riboflavin, niacin, vitamin B6, calcium, iron, magnesium, phosphorus, potassium, and copper. In 10, four-inch long beans, there are 17 calories, 2 grams of dietary fiber, 1 gram of protein, and 15% of the RDA of vitamin C. One cup of green beans provides 10% of the RDA of folic acid and 6% of the RDA of iron, making the young green pods helpful in promoting fertility and combating depression. Green beans also protect the heart.
Add greens beans to your next salad, like to this cold pasta salad recipe with green beans, peppers, and feta cheese.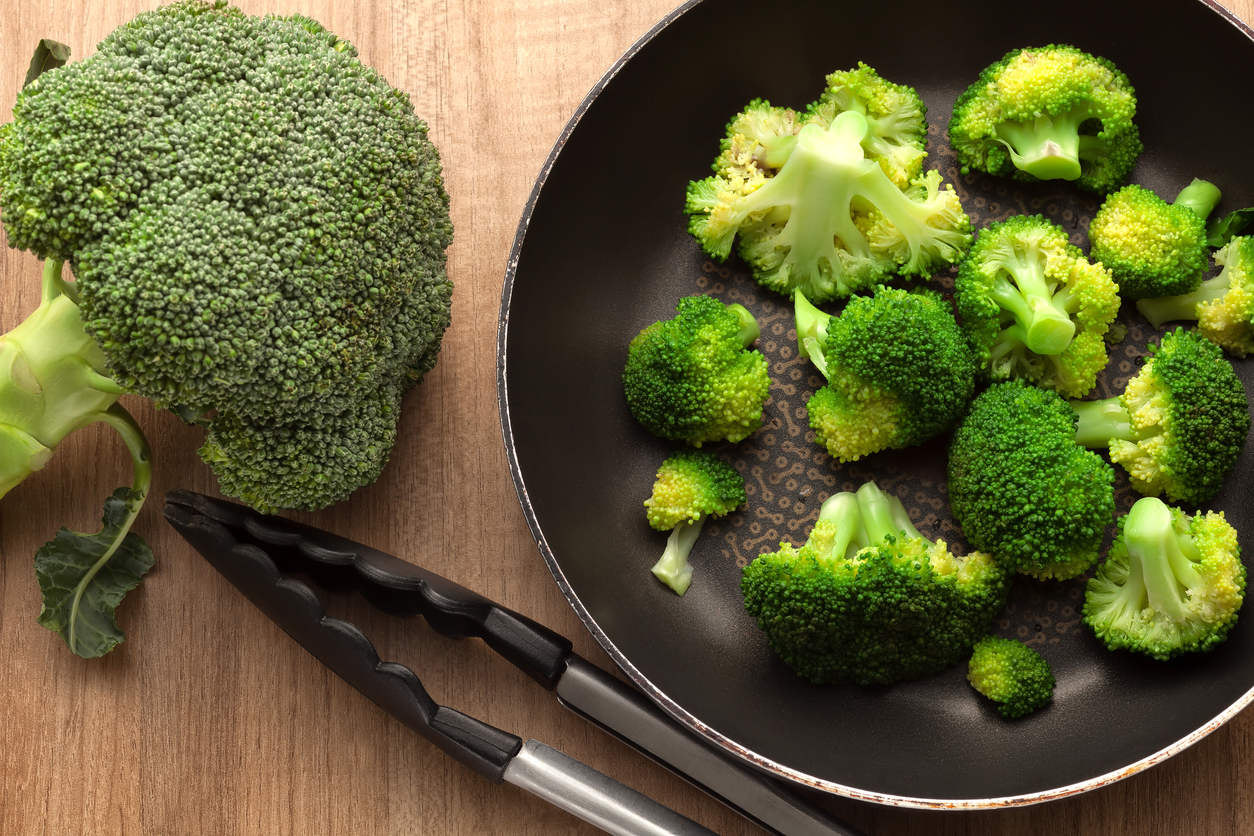 3. Broccoli
Broccoli is rich in pantothenic acid, vitamin B6, vitamin E, manganese, phosphorus, choline, vitamin B1, vitamin A, and copper. It is also a good source of omega-3 fatty acids, zinc, calcium, iron, niacin, and selenium. One cup of chopped broccoli has only 31 calories but packs in 135% of the RDA of vitamin C, 11% of the RDA of vitamin A, 10% of the RDA of vitamin B6, and 102% of the RDA of vitamin K . Broccoli consumption can help to prevent cancer, improve bone health, improve digestion, and protect against chronic disease.
Need inspiration? Whip up this easy vegan cream of broccoli soup or this broccoli and feta frittata.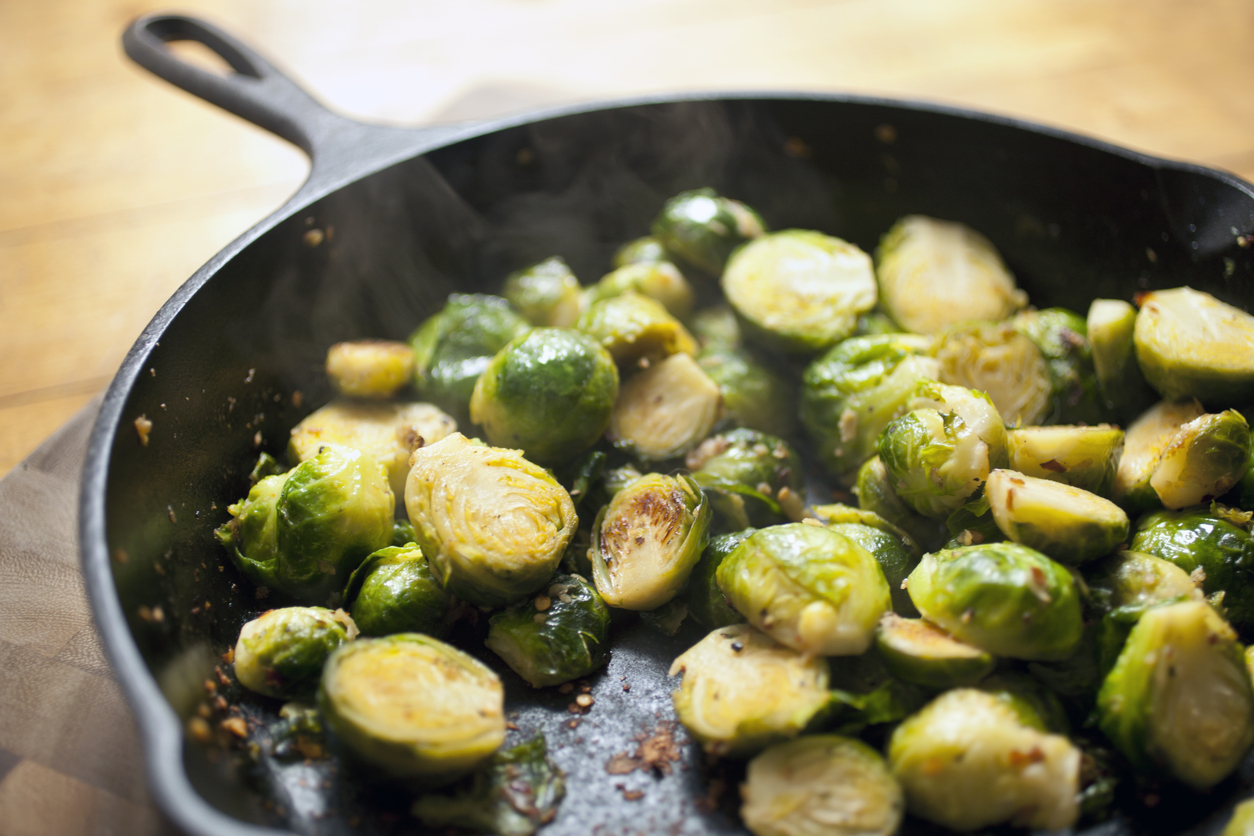 4. Brussels Sprouts
With just 38 calories per cup and a bulky texture, Brussels sprouts are able to fill you up without weighing you down. Each cup of Brussels sprouts has 3.3 grams of dietary fiber, 3 grams of protein, and 124% of the RDA of vitamin C. Brussels sprouts consumption is linked to a decreased cancer risk and improved digestive processes.
Get your fix with these recipes: zesty shaved Brussels sprouts salad; roasted Brussels sprouts with a sherry wine vinaigrette; caramelized Brussels sprouts with lemon and za'atar-spiced almonds.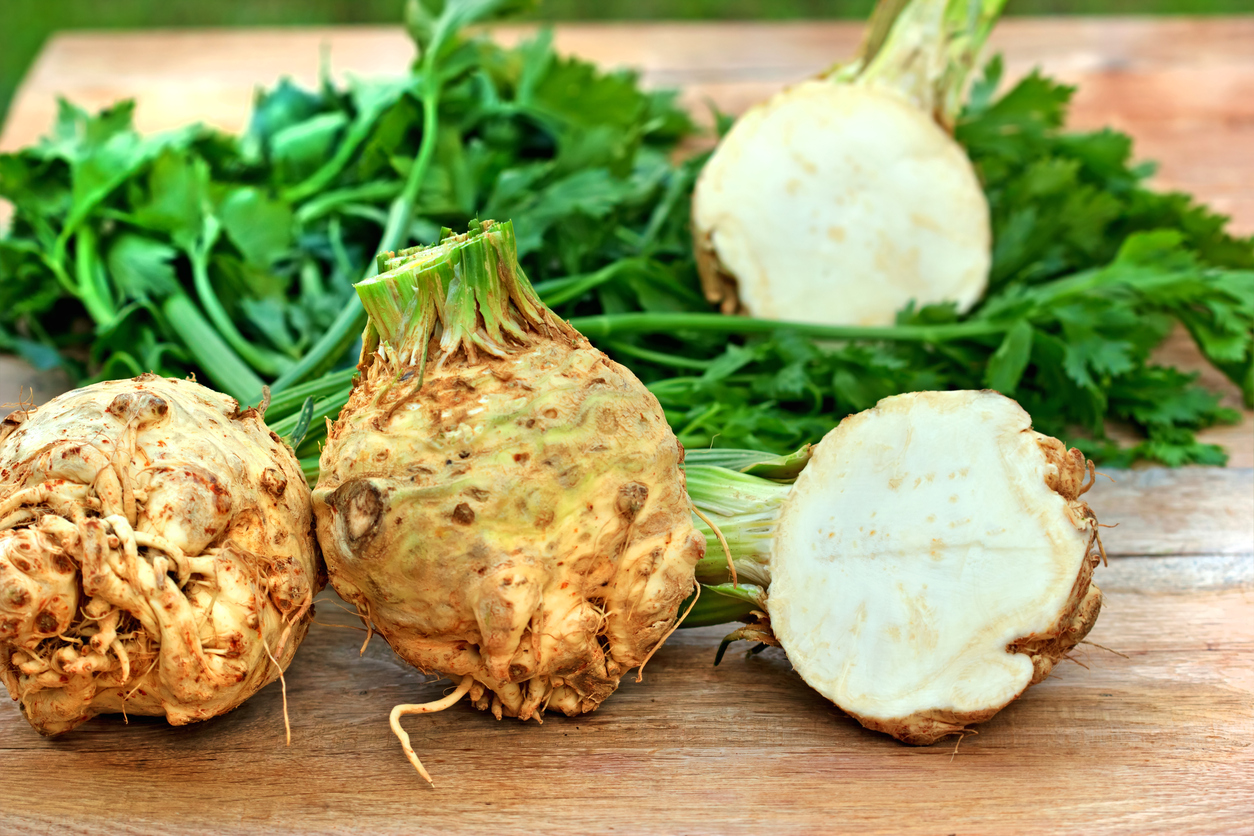 5. Celeriac
Celeriac, or celery root, is one of my favorite fall vegetables. It has a light celery taste but a dense consistency that makes it a versatile substitution for any of my former meat-based needs. In one cup of celeriac, there are 66 calories, 3 grams of dietary fiber, 2.3 grams of protein, 20% of the RDA of vitamin C, and 15% of the RDA of vitamin B6. Celeriac boosts digestions, destroys free radicals (they cause cancer), helps in producing and storing energy, reduces the risk of cardiovascular diseases, and improves bone health.
Not sure of what to do with celeriac? Add it to your next soup!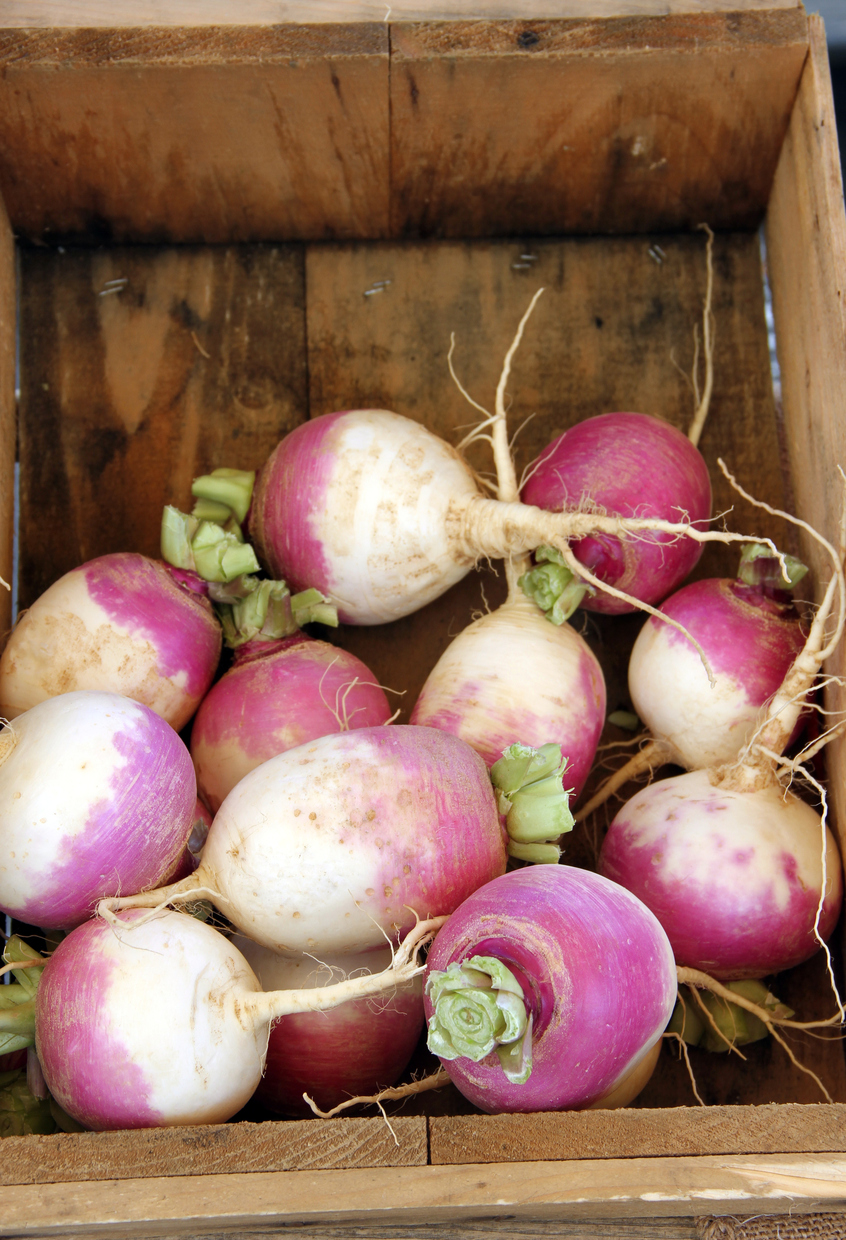 6. Turnips
Low in calories (34 per 122 grams) and high in calcium, phosphorus, potassium, sodium, magnesium, vitamin C, folate, and niacin, turnips also make for a great low-carb alternative for potatoes – one cup of turnip contains 4.2 grams of carbohydrates compared to the 13.5 grams found in an equivalent serving of potato.
A lot of people shun the turnip because of its bitter, peppery taste. However, that shouldn't stand in your way from the possibly best low-carb dish of your life. Choose a turnip that is the size of a tennis ball for the best flavor (the larger the turnip, the more bitter it will taste). Cooking turnips then helps to shed their bitter taste. Try this vegan beet and turnip gratin with thyme and pepper or this Moroccan tagine with root vegetables and couscous.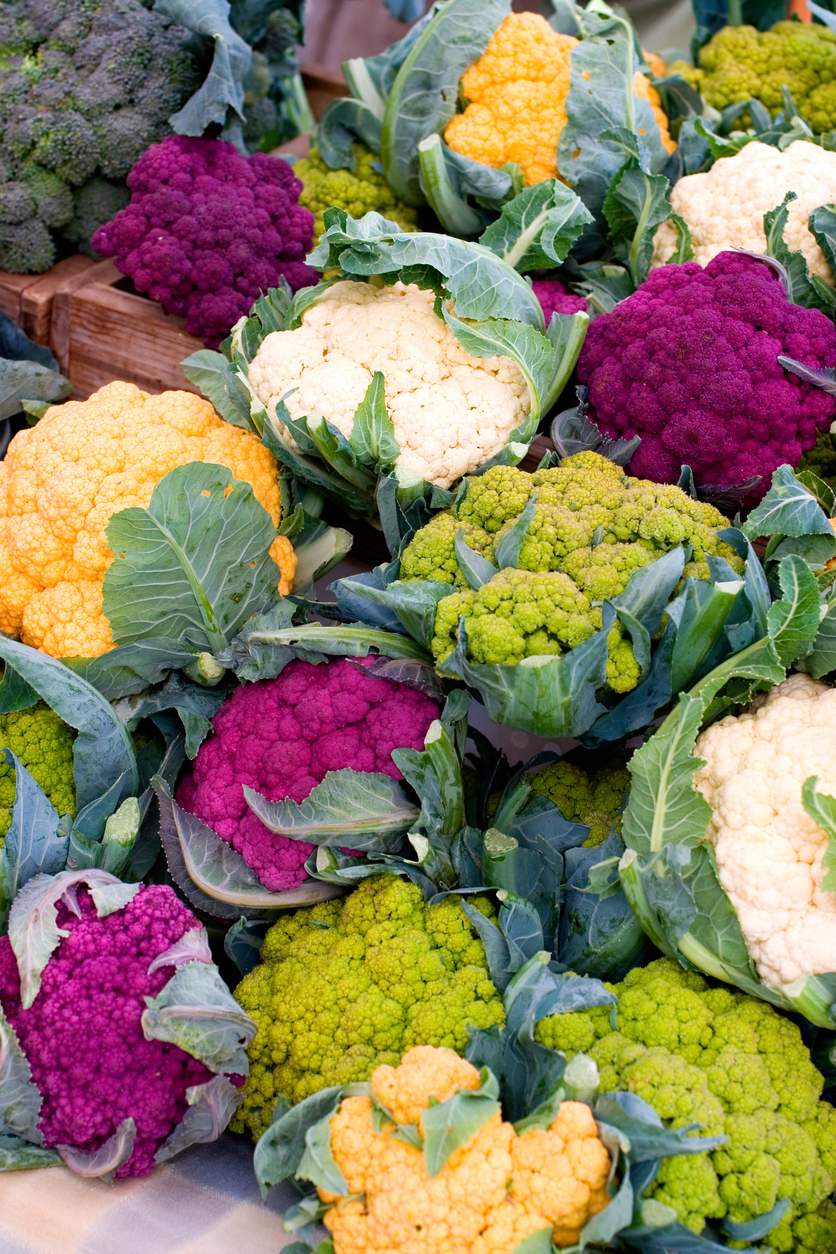 7. Cauliflower
Cauliflower may be my favorite vegetable on this list. There is simply so much you can do with it! An entire medium head of cauliflower contains 146 calories, 12 grams of dietary fiber, 11 grams of protein, 472% of the RDA of vitamin C, 55% of the RDA of vitamin B6, and 22% of the RDA of magnesium. Cauliflower fights cancer, boosts heart health, combats inflammation, improves brain function, supports detoxification, and improves digestion. It is also jam-packed with antioxidants.
To enjoy cauliflower, roast it whole, turn it into a casserole, bake it into a cheesy grain recipe, use it as a pizza crust, or treat it like a steak.
Related on EcoSalon
20 Inspiring Quotes about Autumn
UrbMat: A One-Step Tool for Growing Vegetables
7 Best Vegetables to Grill: Move Over Meat