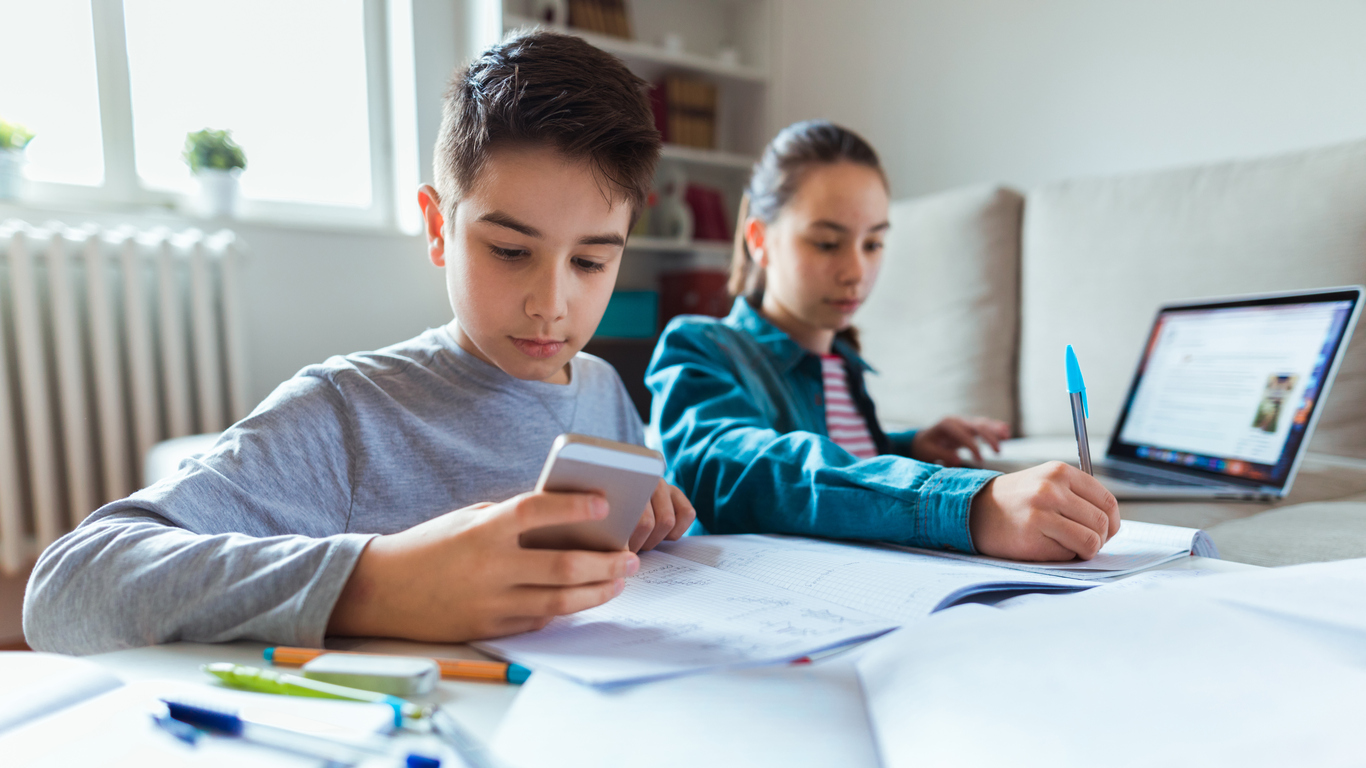 Unfortunately, fake news was the "news" of 2017.
Fake news was everywhere. It was on Facebook feeds and shared via emailed links. It also was the topic of conversation in newspapers and on nightly newscasts.
Kids and fake news
Fake news has become so prevalent in today's society that some government officials think students need help determining what internet news is real. This help would come in the form of nationwide legislation.
"The AP reports that legislation that would encourage schools to teach students how to identify false information has already been passed in Washington, Connecticut, Rhode Island, and New Mexico," reports Teen Vogue. "States including Arizona, New York, and Hawaii are also said to be considering possible bills."
And in 2018, lawmakers in other states will work on similar bills.
Do we need fake news classes?
The short answer is yes. But like most things, the longer answer is much more complicated than simply "yes".
It's about strengthening media literacy
Andrew Selepak, professor in the department of telecommunication at the University of Florida and director of the graduate program in social media, says that any course that teaches media literacy and critical thinking would be valuable for K-12 students, college students, and most adults. "Fake news has the devastating potential to make [people] less equipped to participate in a democratic society," he says.
Selepak adds that most people have trouble identifying fake news for two reasons. "One: We are too lazy to check and make sure the information and story is correct either by doing our own research or by looking at fact-checking websites like Snopes. Two: often we want to believe a fake news story because it supports our worldview and what we want to believe is true."
It's about having a good relationship with the media
Tony Weaver, Forbes 30 Under 30 Honoree and founder of Weird Enough Productions, thinks that the issues pertaining to children and young adults goes far beyond the recent phenomenon of fake news. Their entire relationship with media is problematic. "According to a 2017 study by Stanford, even though today's youth are digital natives, they are digitally naive," says Weaver.
"Media and technology grew at a rate beyond what anybody was expecting. The education system did not adjust in time to account for it," he adds.
So, students now tend to have trouble identifying fake news and can't identify reliable sources. And in some cases, students can't distinguish between a normal piece of media content and an advertisement.
Weaver adds that a class on how to combat fake news and identify false information would only be helpful if it gives students a framework for how to think. However, forcing people to only listen to certain sources is a terrible idea.
And it's about enforcing critical thinking skills
Kimberly Bonheim Birbrower, a former English and Social Studies teacher and founding partner of Big Picture Educational Consulting, says while teaching, she saw that students had difficulties differentiating between reliable and fabricated sources.
"We spent a good chunk of time in middle school and freshman English as a precursor to research paper writing discussing how to use critical analysis to evaluate whether an online source was verified or not," says Birbrower.
"A course that teaches this sort of critical thinking would be an incredible asset to students," she adds. "Independent inquiry and critical analysis are the foundation blocks of a good, global education."
Related on EcoSalon
Daily Meditation Leads To Better Attendance, Grades At Troubled Public Schools
Mental Health Education for Kids via… Kate Middleton? [Video]
'The Daily Show' Effect: Why We Love (and Trust) Fake News