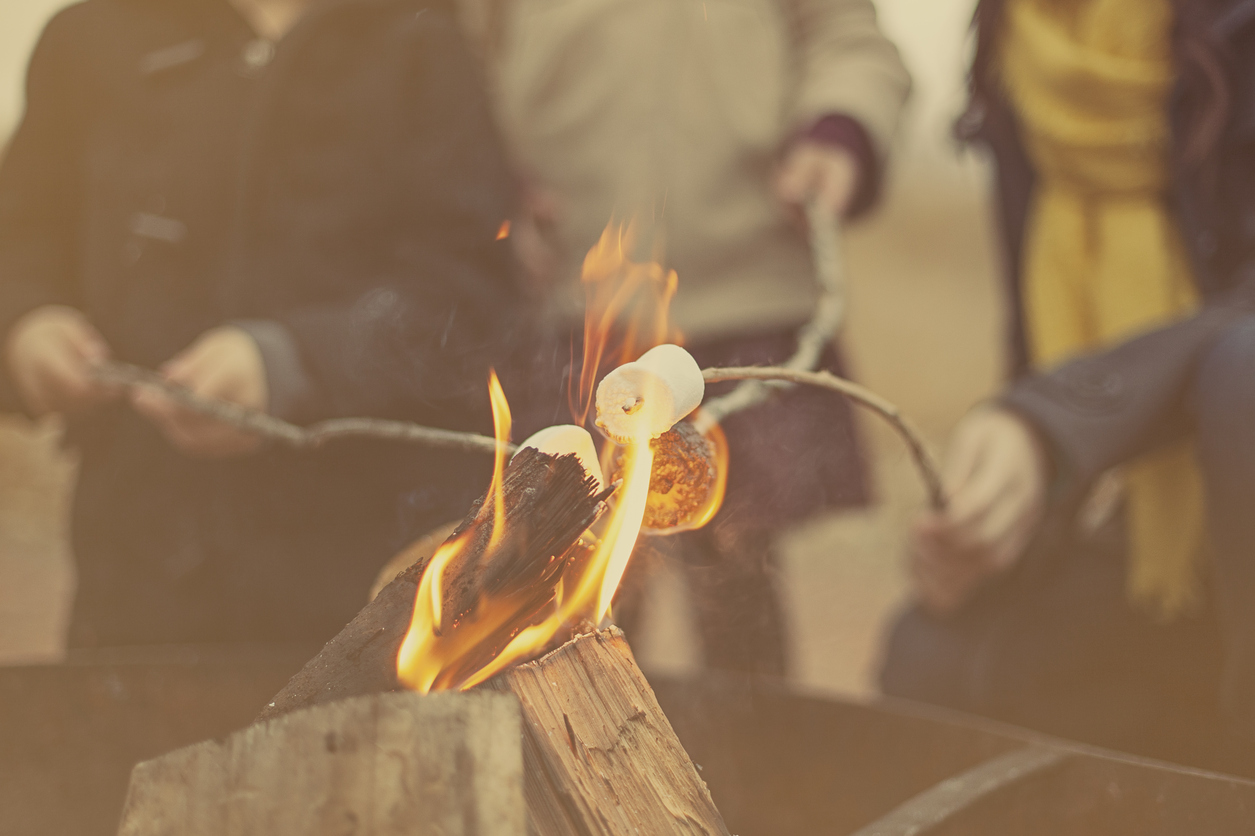 The outdoor living of summer doesn't have to end when the weather turns cooler.
Autumn is the new summer when it comes to outdoor living. From tailgating at football games and outdoor hikes on the weekend to Halloween and Oktoberfest, there are plenty of opportunities for gathering with friends and celebrating the bounty of the season outdoors. The outdoor living in autumn is easy, so fire up the grill and get the fire going in the firepit!
Outdoor Living Tips and Ideas for Autumn
1. Firepit
A fire is a must have when entertaining in autumn. Not only can a fire provide warmth and lighting, but nothing's much better than homemade s'mores over a fire whether camping or in your backyard. If you looking to build a fire in your backyard, consider whether you want to purchase a firepit or build your own.
2. Pumpkin Everything
Autumn is the season of the pumpkin. While you may eschew the cult of the pumpkin spiced latte drink, that doesn't mean that everything pumpkin is bad. Roasted pumpkin soup and pumpkin muffins are the perfect eats for those cooler nights out on the deck.
3. Outdoor Games
If you are having friends over, outdoor games are a fun way to pass the time. While you might not want to sit down to a board game outdoors (or maybe you do), games like flag football, tag, or cornhole are not only fun but can help keep the blood flowing and keep you warm and energized.
4. Warm Drinks
The cooler days and nights of autumn call for warming drinks. From mulled apple cider to hot toddys, the key to staying warm on cool nights around the firepit are "warm you from the inside" drinks. From hot chocolate to Irish Coffee, it's all good!
5. Outdoor Seating
If you are planning on spending time outdoors chillaxing, the same seating that served you in the summertime may not do in the autumn. Consider swapping out those plastic Adirondack chairs for something that's not going to be so cold to sit on–and consider adding some warm and washable throws to keep your legs warm.
6. Outdoor Lighting
While spending time outdoors in the autumn sun sounds nice, you may want to invite some guests over for an outdoor dinner party on the deck. That's all well and good, but don't forget that it does get dark earlier in the fall and you will need to provide light for your evening dinner. Everything from candles to camping lanterns will work, but just make sure that your guests can see their plates!
7. Autumn Garden
Don't watch everything you grew over the summer just wither and die — be sure you've got some late summer and early autumn crops to tend to. Be that squash, corn, greens like kale or collards — there's plenty you can grow before the first frost hits (and beyond). Plus, tending to your outdoor garden gives you an excuse to get outside. And what better for your outdoor dinner than fresh picks from your autumn garden?
Related on EcoSalon
7 Super Lovely Additions to an Autumn Party: Entertain Beautifully
20 Inspiring Quotes About Autumn
Add a Backyard Fire Pit and Make the Most of Autumn