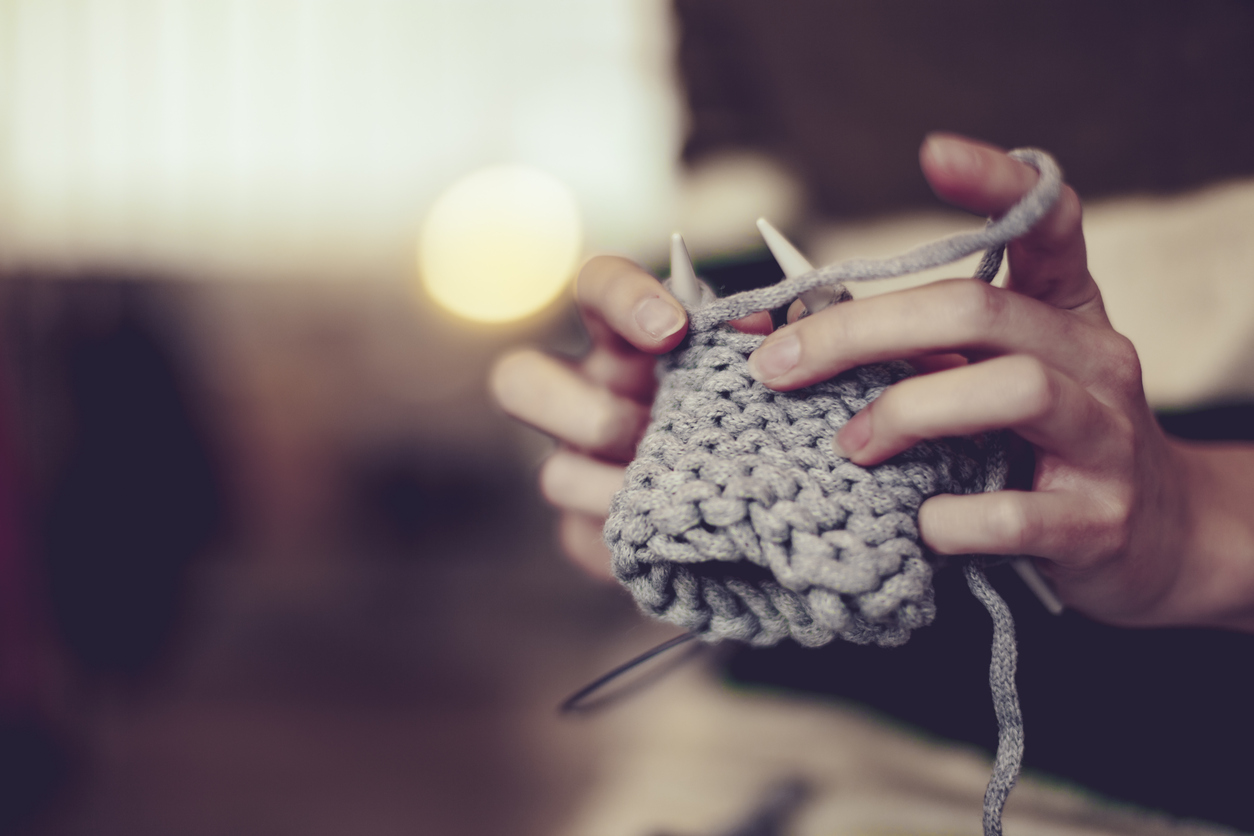 Deemed by many as the yoga of the 21st century, knitting is widely known in its circle of yarn slingers as an ideal way to unplug from the world while also engaging the mind in an activity that requires concentration and a healthy dose of brain power. More portable than yoga (Downward-facing dog on an airplane much?), knitting is a great way to reduce stress and enjoy a creative project almost anytime or anywhere, even if you're new to the knitting scene.
We Are Knitters co-founders, Alberto Bravo and Maria Jose Marin, have made getting hooked on the craft easier than ever. After visiting a friend in New York City nearly a decade ago, Bravo reflects on the first time he and Marin experienced a wool shop. With a multitude of colors and thicknesses, the yarns were special, indeed, and the act of knitting was everywhere. From inside cafes to what Bravo describes as their "aha moment" on the subway, they just couldn't get the progressive image of "a girl knitting on the subway with gigantic needles and fluorescent yarn" out of their minds.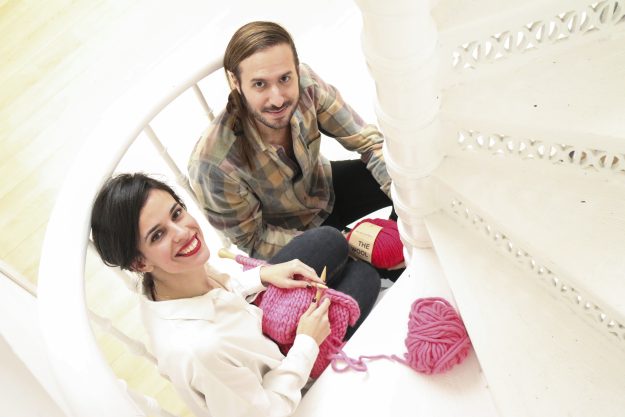 Fast forward to today, and We Are Knitters has made it possible for everyone to participate in the crocheting movement. With easy-to-identify knitting, crochet, petit point, and arm knitting kits labeled beginner (very easy), easy, intermediate, and advanced, everything you need to create the designated project arrives pre-measured and ready to go. Taking pride in turning novices into pros, We Are Knitters says every kit comes with "the appropriate amount and type of yarn you need, the corresponding needles, and a pattern with every necessary step." Plus, there's a helpful video tutorial section that explains all the techniques you'll need.
Besides kits, We Are Knitters also stocks everything an avid crocheter could want. Individual balls of wool, sustainably forested knitting needles and crochet hooks, and free patterns and video tutorials.
As far as the yarns, many are animal-derived, however, Bravo ensures that they are all harvested in a cruelty-free, humane manner, "Our wool is 100 percent natural. Our animals are all bred in their natural habitat in the highlands of Peru. We did a small road trip this summer there and double checked that all the sheep and alpacas were treated and fed well and they didn't suffer any harm." In addition to regular wool, the shop also offers petite wool, baby alpaca, meriwool, meripaca, pima cotton, and fabric yarn.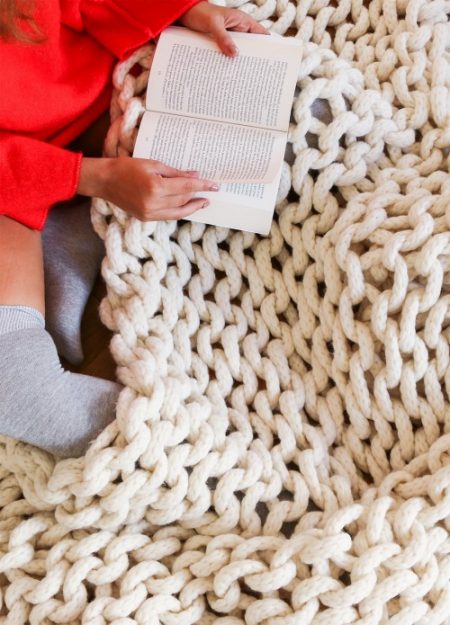 Likely inspired by the girl's neon subway medium, skein colors at We Are Knitters run the gamut. "We have a greater selection of atypical colors available, from bubblegum and turquoise to bordeaux and forest green," says Bravo, the shop's creative director and exclusive, seasonal color-picker. Whether it's a chunky, coral cardigan or an aquamarine afghan you've always dreamed of creating, there's easily a rainbow of yarn to choose from.
Knitting isn't just a solitary activity, either. There are knitting parties, meetups, and groups that promote socialization and friendship, which, as adults, is always a good thing. Not only that, but as Bravo pointed out, many times "you don't knit for yourself, but for others," citing a selfless aspect about the craft, which can even develop into something philanthropic.  
Covered well in this The New York Times article, one of the many benefits shown to come from kitting include the ability to "induce a relaxed state like that associated with meditation and yoga" due to the "repetitive action of needlework." And beyond the initial learning curve? In addition to boosting self-esteem, "knitting and crocheting can lower heart rate and blood pressure and reduce harmful blood levels of the stress hormone cortisol."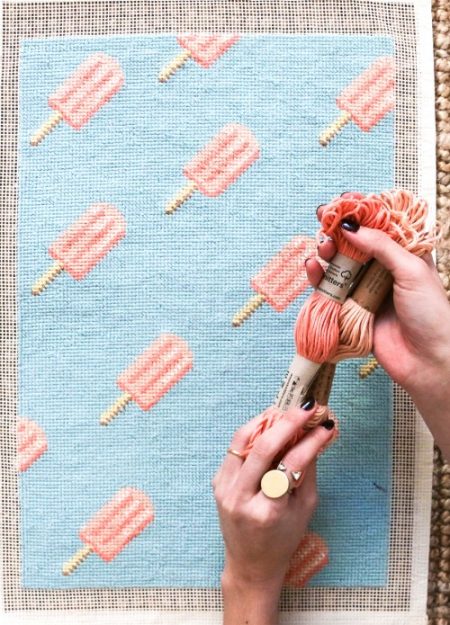 Oh, and it seems we're not the first to find out about this creative health and wellness resurgence. The Craft Yarn Council has been spreading the benefits of knitting like gospel to the 50 million plus people who already know how to knit. Understandably, as this art form does seem to facilitate some miraculous healing in the lives of many, ranging from aiding the elderly with arthritic hands, uplifting the moods of clinically depressed patients, and prompting a woman battling a severe eating disorder, Liat Gat, to claim "knitting saved my life" after finding greater purpose because of the craft.
More than just something to wear or warm yourself with, in the end, knitting is actually a great way to improve long-term cognitive function and de-stress, regardless of your age, sex, or knowledge level. With kits from We Are Knitters, that are as perfect to give as they are to receive, you'll soon be crafting your way to a new level of contentment.
Related on EcoSalon
Brazilian Inmates Knit Their Way to Freedom with Doiselles Knitwear
9 Sensationally Quick Weekend Knit and Crochet Projects
20 Pick-Up Lines for Knitters