Add some old school vintage decor to your space–it's easy as 1-2-3.
Take a trip to any antique store, thrift shop, or estate sale and you are likely to find A+ school-themed vintage decor finds that are just calling out for your vintage space. From old textbooks to school desks, these vintage finds can be used to add retro charm to your home or even repurposed with new uses in mind.
Retro classroom finds are ripe for the picking for any vintage overachiever looking to ace the test or to create a vintage decor home that looks like it's the next set of a Wes Anderson film. You can go literal with your look or referential, either way there's a world of old vintage educational finds out there just waiting for you and your space.
Vintage Decor Classroom Finds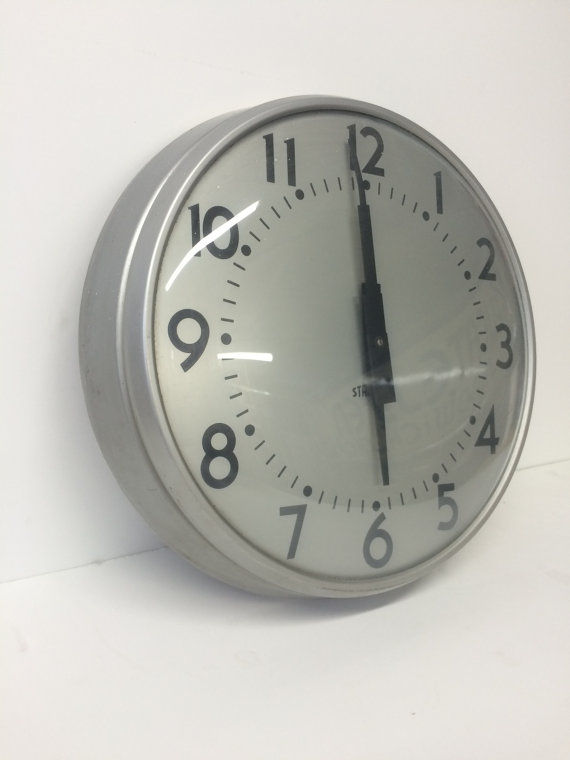 1. 1954 American Standard Clock via EmpireAntiqueCo
Anyone over a certain age will remember when school buildings had clocks like these, and maybe a few school buildings even still feature them. If you are going for that institutional look, by all means, add this beauty to your wall.
2. Vintage School Desk via oldgoatnadhorse
Add an old school desk to an empty corner crying out for some vintage. Use it as a nook to store old books, plants, or knick knacks. This desk, from a Catholic School in Ohio, is adult-sized and could even be used as a place to work on your laptop.
3. Vintage Lockers via DustysRustyLockers
Turn old school lockers into functional storage and add some vintage educational charm to an entryway or hallway. Keep them institutional green or paint them to match your own decor.
4. Pull-down Maps via JeLiDee
Old pull-down maps make for great vintage wall art or can be used to decoupage furniture or as wallpaper. Cover the world or stick to a continent or a hemisphere, whatever your taste may be.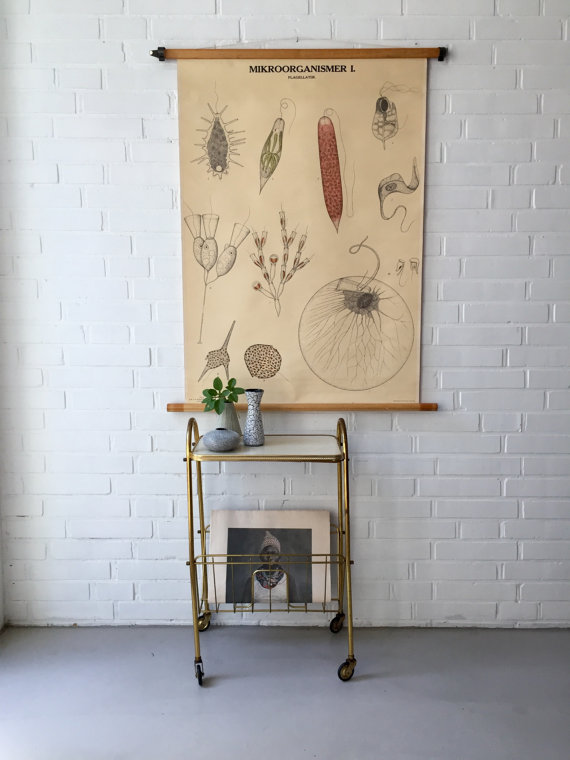 5. Vintage Charts via moovi
By the same token, old school charts can serve the same purposes as maps, and the range of topics depicted varies greatly to suit your interests.
6. Remington Typewriter via FabLovesVintage
Back in the day, school kids used to take typing courses in high school. Crazy, right? Add a pretty vintage typewriter to your home office as a conversation piece, or even to play around with by typing actual snail mail letters!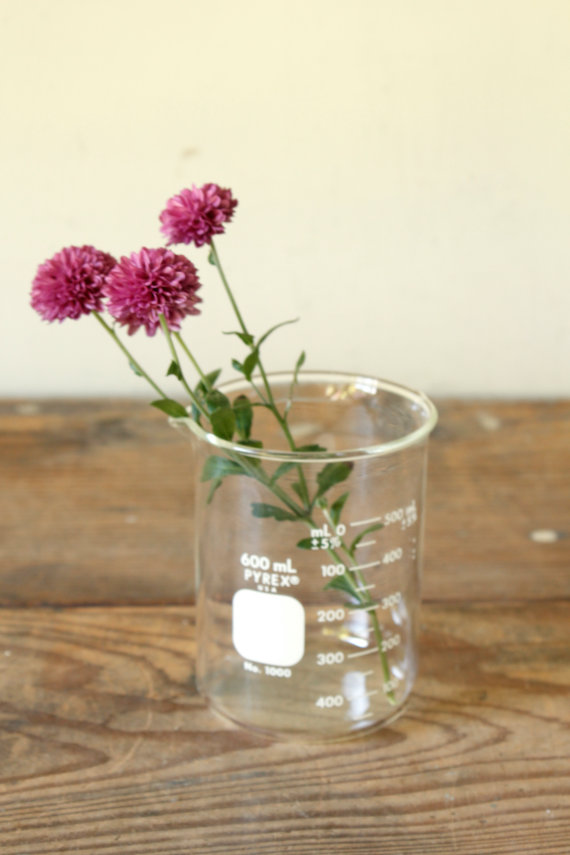 7. Glass Beakers via forgottenPLUM
If you can find them, old glass beakers are useful for everything from holding flowers or pens and can even be used as mixology glasses!
Top Image via BetsuHome
Related on EcoSalon
7 Quirky Ideas for Repurposing Vintage Home Decor Goods
Vintage Furniture Ideas for Every Room in the House
5 DIY Home Decor Project for the Vintage Junkie: Repurpose Thrift Store Finds