A box full of films, books and snacks to keep you entertained all winter long.

Our exclusive EcoSalon shopping must-have, the curated product assortment known as The Box, is back. We're offering $500 in eco-goodies for the New Year for just $99 and these won't last. That's a guarantee.
Since we're in the middle of winter, we think the best way to embrace the season is to pack a box full of everything you'll need for a night in. Warm up with a mug of organic hot chocolate and throw on a DVD; this box is all about keeping you entertained and cozy through the winter months.
(If you do miss out this time around, our friends at Ecorazzi are hosting a giveaway for the last remaining Entertainment Box standing. Head on over to their site and register to win!)
Just look at what we have in store for you this time around:
Make sure to keep your coffee table clean and do it in style by putting your glass on a Vinylux LP coasters. Each coaster is created from an original record, which has been trimmed to frame the label with a thin ring of black vinyl. The coasters are double-sided (as were records) and laminated to protect the labels from moisture and to prevent scuffs on furniture.  Coaster sets are comprised of six assorted vintage record labels, so each set is totally unique.
(Retail value of $20)
A film about a community of people who make the conscious choice to live simply and do what they love in the great outdoors, 23 Feet by Red Reel Video follows the story of three women who set out in their 23-foot, 1970 vintage Airstream and the stories they find along the way as they travel through the West. Bursting with wanderlust and inspiration, 23 Feet gives an intimate look at the ups and downs of dedicating your life to a passion.
(Retail value of $15)
Portable and convenient to store, these speakers not only fold flat, but they are also made from recycled materials. i-Ecko speakers are universally compatible with all MP3 players, iPods and iPhone 3G, meaning that you can blast your favorite beats no matter where you are.
(Retail value of $14.99)
What would Abraham Lincoln and Winston Churchill had said if they lived in the Twitter age? Full of some of great quotes from across, Tweet This Bookfrom Ulysses Press puts some of the best sayings from literary greats, politicians, musicians and celebrities all in one place, and easily translatable to the digital age.
(Retail value of $10)
We're big fans of video production company Uncage the Soul. They were the genius behind the stunning timelapse, Finding Oregon that we featured recently on EcoSalon. Treeverse is a complelling documentary that follows arborists Brian French and Will Koomijan as they attempt an unprecedented one kilometer canopy trek through old growth Oregon White Oak forest. The DVD but also features a collection of their other films, including "Finding Oregon," all sure to get you motivated to get outside and explore the natural world.
(Retail value of $20)
Warm up with a mug of hot cocoa from Equal Exchange. There are Plenty of reasons to love this stuff. The organic cocoa is sourced from small-scale farmers in the Dominican Republic, the organic sugar is fairly traded from farmer co-operatives in Paraguay, and the organic milk powder comes from U.S. dairy co-operatives, so you can fill good drinking a cup. Or two.
(Retail value of $7.75)
1 year Sierra magazine subscription
Why not add some regular compelling environmental and sustainability coverage to your reading list? With a tagline of "Explore, Enjoy and Protect the Planet," Sierra is the official publication of the Sierra Club, and you'll be getting an entire year's subscription.
(Retail value of $15)
Gourmet Oren's Kitchen Nuts
Committed to using seasonal and organic produce, Bay Area Oren's Kitchen is committed to good food. Snack on a bag gourmet nuts, randomly selected bag from the following Oren's Kitchen flavors: Wild Rosemary Almonds, Indian Ajwain Cashews, Smoked Paprika Pecans, Coconut Chili Macadamias.
(Retail value of $6.99)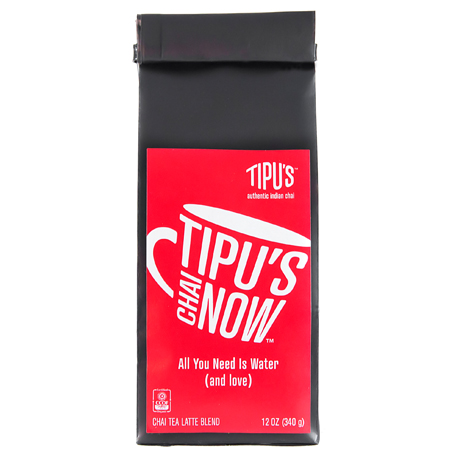 Tipu's is the perfect quick fix of spiced goodness. All you have to do is add water, and you have a delicious mug of chai soy latte. Chai Now is made with organic spices and non-GMO soy milk.
(Retail value of $10.95)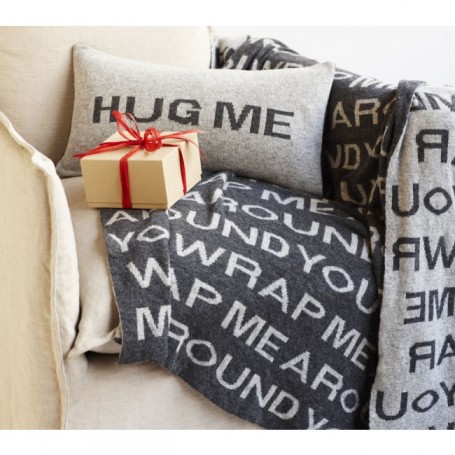 Hug Me Pillow Cover

VivaTerra's Hug Me Pillow is the perfect item to snuggle up with on the couch, reminding you to take some time and relax. Please note that this is only the pillowcase – down pillow insert not included (we know you may prefer a vegan option). Only eco-friendly, humanely-sourced wool is used in the making of this cuddly soft pillow!
(Retail value of $39)
In need of a quick snack for your movie night? Look no further than Bananamon by Funky Monkey. The freeze-dried organic banana and organic cinnamon is just as delicious for adults as it is for kids, so serve some up to the entire family.
(Retail value of $2.49)
Plantlife Lemongrass and Orange aromatherapy candle
Make your living room smell sweet with this Lemongrass and Orange aromatherapy from Plantlife. No matter which room you place it in, this candle will fill your space with its energizing, refreshing and subtly sweet aroma.
(Retail value of $9.90)
Curl up with this copy of Albert Nobbs, a novella-length story by George Moore that is the basis for the Oscar-nominated film, in which Glenn Close plays a woman passing as a man in order to work and survive in 19th-century Ireland. Some thirty years after donning men's clothing, she finds herself trapped in a prison of her own making. Glenn has been nominated for an Academy Award for her portrayal of Albert in this film, so get a chance to read the book before you watch the film.
(Retail value of $10)
Green Field Paper Hemp Heritage Journal Book

If you need a break from films and television, take some time to write or draw your thoughts. This journal from Green Field is perfect for just that, filled with blank pages to fuel your creativity. The paper is made with 25% hemp and 75% post consumer waste.
(Retail value of $11.95)
Ginger People 3 oz. bag of Gin Gin Hard Candy
For a boost of energy for the evening, pop one of these hard candies from Ginger People. They're double strength, which means they're just as an after dinner digestive as they are for a soothing throat lozenge. You can't go wrong with candy that does double duty.
(Retail value of $2.79)
Pawling Print Studios 2012 Calendar
Keep your walls beautiful and your life organized with this distinct calendar from Pawling Print Studio. The hand draw illustrations are inspired by traditional textile patterns, and printed in quarterly series, you'll have a new one to hang on your wall every 3 months.
(Retail value of $25)
Discovery Channel's Oceanic DVD
The ocean covers 71 percent of the Earth's surface and contains 97 percent of the planet's water, yet more than 95 percent of the underwater world remains unexplored. Discovery Channel's "Oceanic" brings the ocean to life, following the team from Woods Hole Oceanographic Institution as they make history, sending their robotic craft Nereus into the darkest depths of the ocean, past 6,000 meters to be exact.
(Retail value of $14.98)
Two Moms in the Raw Vegan Truffles
Wheat and dairy free, these truffles from Two Moms in the Raw are the perfect healthy evening treat. Made with almond butter, it's chocolate you can feel good about indulging in.
(Retail value of $5)
Orders are processed through Paypal. Simply click to buy!
The fine print: Please note there will be an additional $30 flat charge which covers all shipping, handling and sales tax fees. Packages are processed and shipped with love within 7 business days of ordering via UPS ground. We cannot ship internationally (we wish we could!). You'll receive a confirmation email once your order has gone through. Due to the extremely limited nature of these special assortments, we regret that refunds are not possible if you change your mind. If any items you receive are damaged, the participating brands and EcoSalon are happy to replace them for you as soon as the item(s) is available. If the exact item is not available, one of similar value will be offered. Enjoy your assortment of green goodies!
We're excited to send them your way.