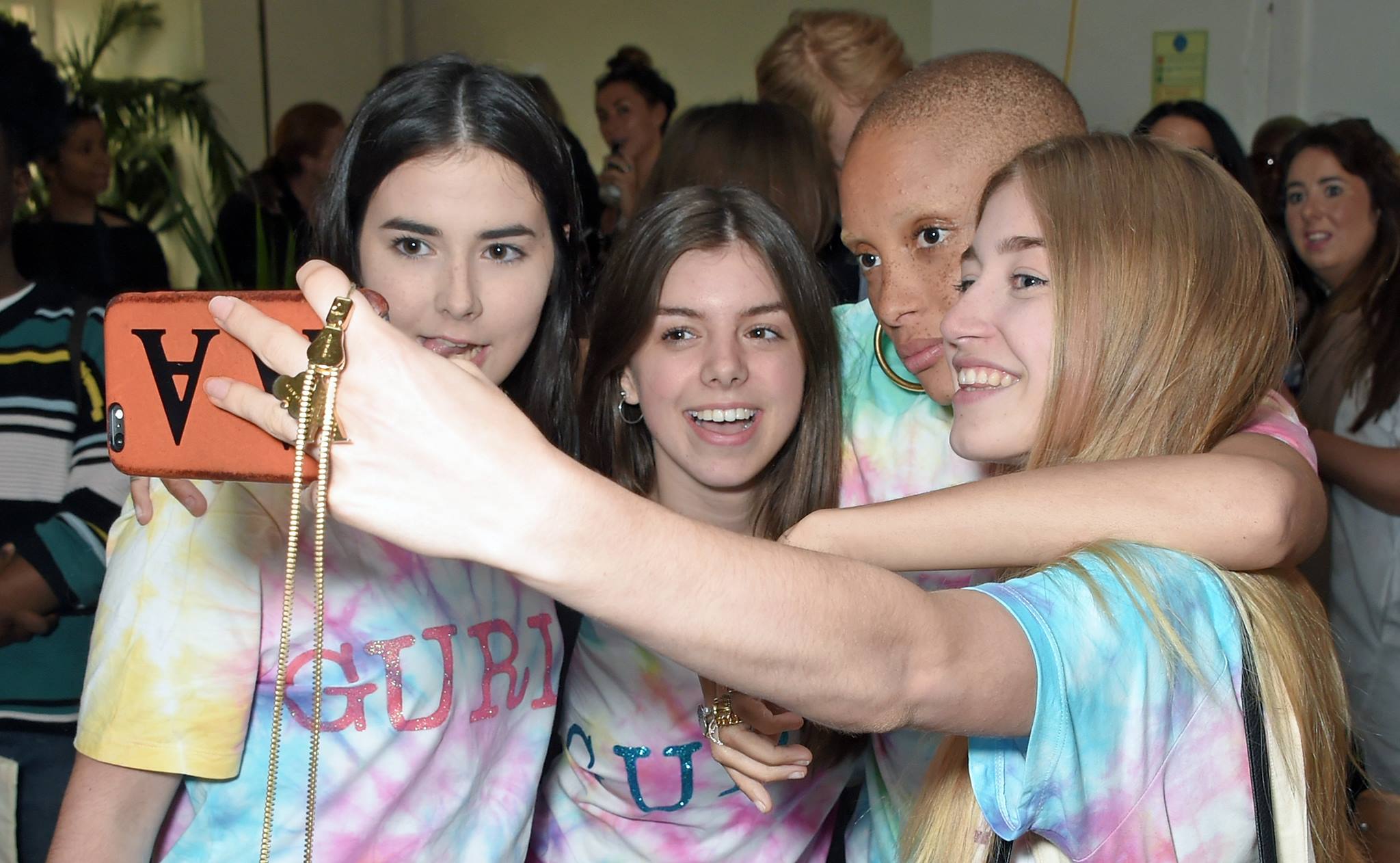 Marc Jacobs recently named Adwoa Aboah as the brand's new beauty ambassador. Aboah's appointment is important because she brings beauty, brains, and diversity to the role.
All about Adwoa Aboah
It's no secret that Marc Jacobs has always had iconic celebrity ambassadors. However, choosing Aboah helps pave the way for other mixed race models and actress' to be seen as beauty icons, says Emanuela DeFalco, founder of Dirty Little Secret.
"I think Marc Jacobs choosing her—especially knowing that she is a human rights activist—was a brilliant strategical move for the brand to embrace diversity while also supporting an important cause," adds DeFalco.
Also, Aboah has had a long, positive working relationship with Marc Jacobs. "Marc gave me my first fashion show in New York City," says Aboah. Naturally, the model-activist is happy to work again with Jacobs.
"… He has been one of my biggest supporters. I am so excited to be the new face of Marc Jacobs Beauty, and to have been able to work alongside Marc once again is truly inspirational."
Aboah's human rights work
Aboah's Gurls Talk, a feminist, activist platform, is designed to help girls from all walks of life converse in a safe, judgement-free environment.
"It's an amazing platform where women, whether bi-racial, bi-sexual—basically women of any make or model—can come and gain insight as well as listen to others struggles and share their own experiences," says DeFalco.
"I believe she started this platform for a reason and wanted to give women an outlet to express themselves."
Marc Jacobs: A brand to get behind
We're thrilled to read that the Marc Jacobs brand also is cruelty-free, paraben-free, and hypoallergenic. Although some of Jacobs' products aren't vegan—some contain beeswax and carmine—the brand sells some products that are animal byproduct-free.
So, try to contain your excitement for December 12… That's when Sephora launches its new liquid lip crayon.
"The 2018 beauty campaign… envelops the brand's signature use of vivid and unique color combinations," reports Byrdie.
The launch will feature the Le Marc Liquid Lip Crayon. "It's a combination of a liquid lipstick and lip crayon—it's long lasting and ultra pigmented."
You can search all of Marc Jacobs products at Sephora here.
*Disclaimer: Help support EcoSalon! Our site is dedicated to helping people live a conscious lifestyle. We've provided some affiliate links above in case you wish to purchase any of these products.
Related on EcoSalon
Getty Just Banned Retouched Images of Models
LA's Fair Trade Fashion Show Models Trends for Every Style, Occasion, and Budget
Meet 6 Transgender Models Changing the Fashion Industry