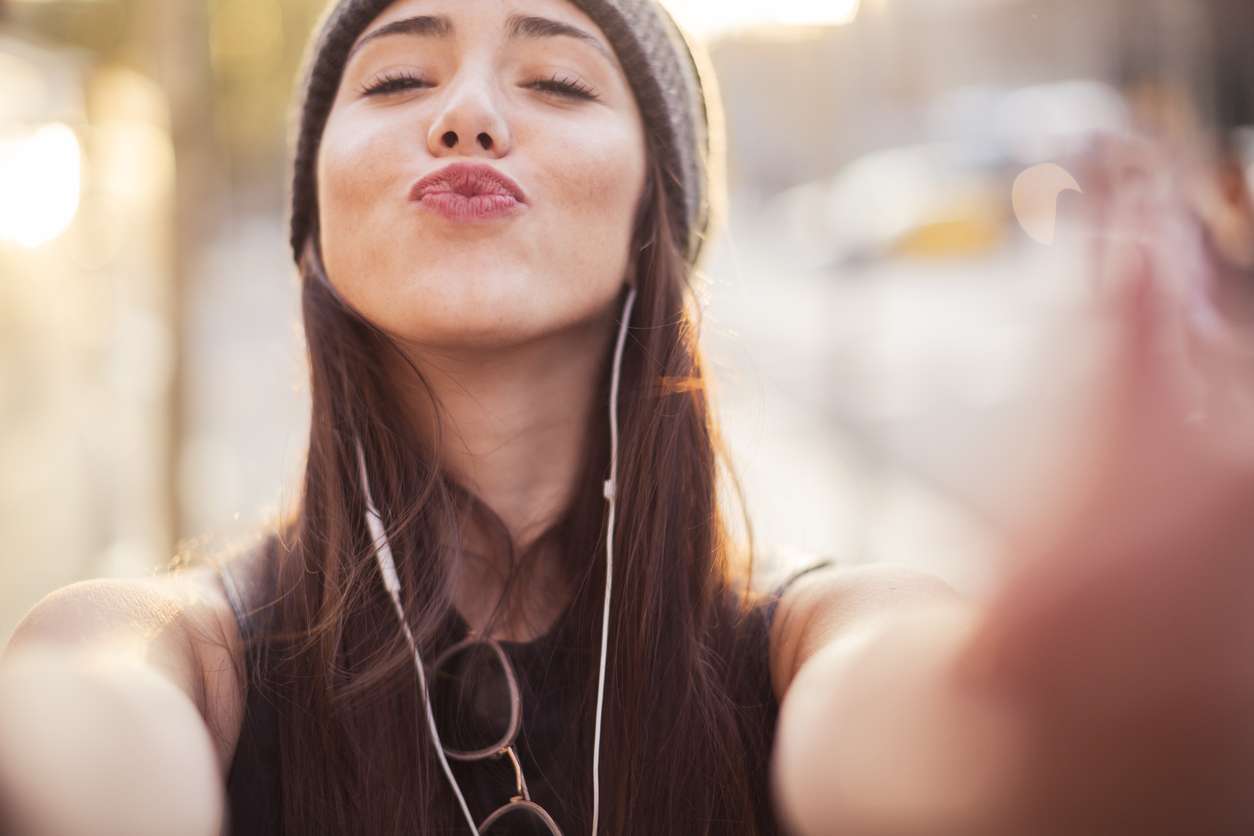 ColourPop makeup's line is full of items that are on-trend for autumn.
Although it's only August, why not up your autumn makeup game now? Because we really think you'll love ColourPop's beautiful, totally cruelty-free, fall hues.
1. Yes, Please! Pressed Powder Shadow Palette
Shadow palette's are always a great buy because they are filled with fun, unique shades and they last a long time. ColourPop's Yes, Please! palette is full of quite a few shadows that are on-trend for this autumn. Out of the 12 colors in the palette, four are hues that will help your beauty look remain on-point from August through November:
Bling: metallic rust
Louie: metallic duochrome red with a gold flip
Butter Cake: metallic pale yellow gold
Chauffeur: metallic duochrome bright orange with a gold flip
Wearing a metallic highlight — specifically a gold, or rust color — is perfect for harnessing the warmth of fall while complementing your eyes. All shadows are highly pigmented, ultra-velvety, and long-wearing. Priced at $16. This product is vegan.
2. Swerve Liner
Eye liner is always in season, but the full eye liner look is what you'll see everyone wearing all day and night long this fall. This creme gel liner is in pencil form and comes in a true onyx black matte formula. The formula is long-lasting and transfer-proof, yet allows for easy application. Priced at $5. This product is vegan.
3. Guess Ultra Matte Lip
Vampy lips are very in right now, Glamour reports. Any type of cool, bold, dark hue — red, purple — even dark blue and green — will look amazing on calm autumn evenings.
The above color, "Guess", is an intense matte. This transfer-proof formula is the perfect blackened purple that will exude sexy moodiness on the brightest fall days. Priced at $6. This product is vegan.
4. Lax Ultra Matte Lip
If purple isn't your bag, you can always go with a vampy red. This classic brick red is perfect for the office or happy hour.
This liquid lipstick is the same ultra-matte formula that's featured above. It's lightweight and smooth, and will leave a super intense pigment on your lips and nothing else. Priced at $6. This product is vegan.
5. One Wish, Two Wish Nail Polish
Cosmopolitan reports that dark colors — purples and greens — as well as smokey neutrals — like rose gold and metallic gunmetal — are in season. ColourPop's One Wish, Two Wish fits that metallic bill to the T. This polish also has a slight, rainbow holographic glitter look, too. Priced at $6. This product is vegan and 7-Free (it has no Toluene, Formaldehyde, Formaldehyde Resin, Camphor, DBP, TPHP, and Xylene).
Related on EcoSalon
5 On-Trend Ripped Jeans Guaranteed to Turn Heads: Friday Finds
Get the Smokey Lip Look this Autumn
How to Choose the Perfect Plums for Your Fall Makeup Look