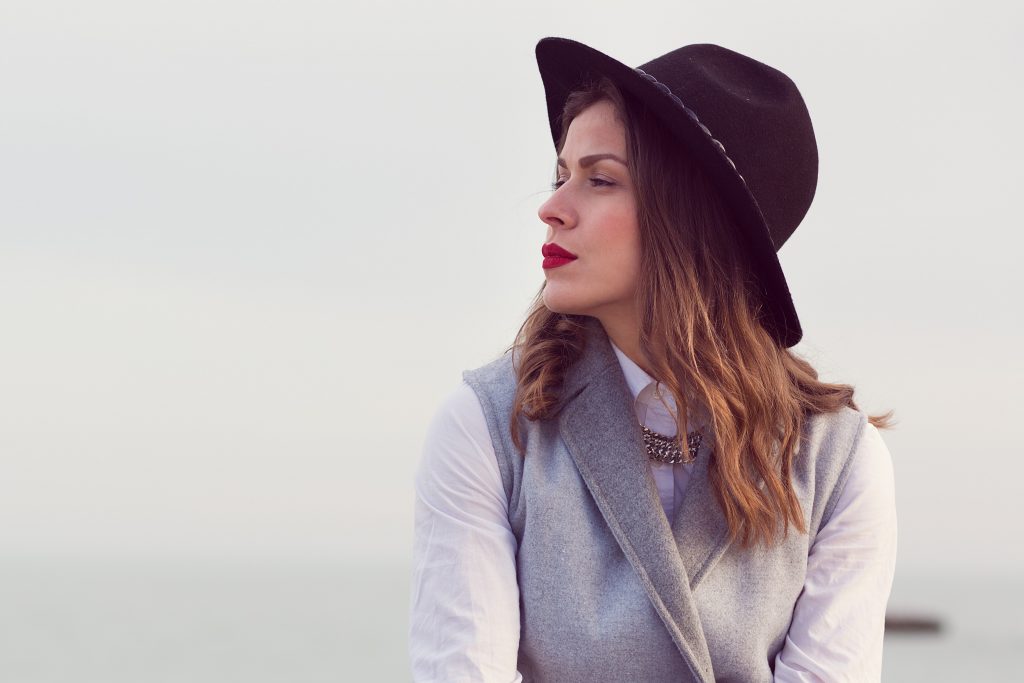 Ever felt like the only person who can't pull off a red lip? The rouge pout may be a classic, but there's an art to finding the right red lipstick shade that brings out your inner siren.
As with any bold look, a lot of it comes down to confidence. Don't wear a lip color because it looks great on your friend, or you've seen Angelina Jolie sporting it – choose a shade you feel comfortable in and rock it in a way only you can.
Start with baby steps. If you've avoided a red lip up until now, do a little experimenting with sheer shades first and go from there; going red doesn't always need to be a statement.
While there are no rules when it comes to red lipstick, using your skin tone as a guideline will help you find the most flattering shades. A basic rule of thumb is those with yellow and warm undertones will look particularly great with orange-based reds, while cooler skin tones should veer towards blue-based shades. Neutral undertones? Lucky you, because anything goes!
Let's not forget that the shape of your lips come into play as well. That may seem pretty obvious, but plenty of people pick up that vampy wine-colored lipstick and then wonder why their lips suddenly look smaller instead of full and pouty. If that's the case, go for a bright red that pops!
Ultimately it takes a lot of trial and error, but when you've found 'the one' it's like slipping into your favorite pair of jeans.
The Best Natural Red Lipstick Shades
Subtle Reds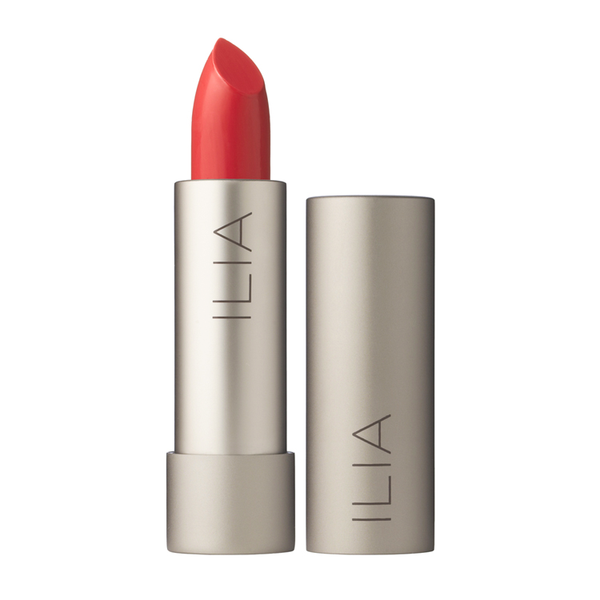 Ilia Lipstick in Perfect Day – A soft, coral red which adds just a hint of color to the face. But don't be mistaken, this is definitely a lipstick, not a tint.
Best for: Fair to medium skin with warm undertones.
Jane Iredale Just Kissed Lip And Cheek Stain in Forever Red – Long wearing and color adapting, you can't go wrong with this lip stain. It's also amazing at protecting and repairing lips – the perfect step up from your regular balm.
Best for: All skin tones.
Classic Reds

Gressa Lip Boost in Aux Rouge – This universally flattering red is ideal for those who prefer a low maintenance approach. Upon first application it acts more like a stain, but can be built up into a bolder semi-matte finish, all while feeling incredibly nourishing.
Best for: All skin tones.
Ilia Lipstick in Strike It Up – When we think of Hollywood glamor, teeth-whitening, crimson lips no doubt come to mind. Ilia hits the nail on the head with this blue-based shade, ready to be paired with everything from jeans to a gown.
Best for: Cool undertones.

Axiology Beauty Lipstick in Elusive – If vivid scarlets aren't your thing, then this brick red number will hit the spot. More understated but every bit as classic, this type of red earned its place in the makeup hall of fame in the nineties and hasn't quit the limelight since.
Best for: Light to dark skin with warm undertones.
Statement Reds
Rituel De Fille Enchanted Lip Sheer in Bloodroot – It may be sheer by name, but this vibrant orange-red certainly doesn't lack impact. Warning: this is a shade that won't go unnoticed.
Best for: Warm undertones.
RMS Beauty Lip2Cheek in Diabolique – Making a statement isn't all about going bright. This rich, dark red lends itself to a seriously vampy look and is particularly great for tapping into fall trends.
Best for: All skin tones.
Related on EcoSalon
Get the Smokey Lip Look this Autumn
Embrace the Mysterious Oxblood Makeup Trend
Why Liquid Lipstick is the #1 Googled Beauty Product