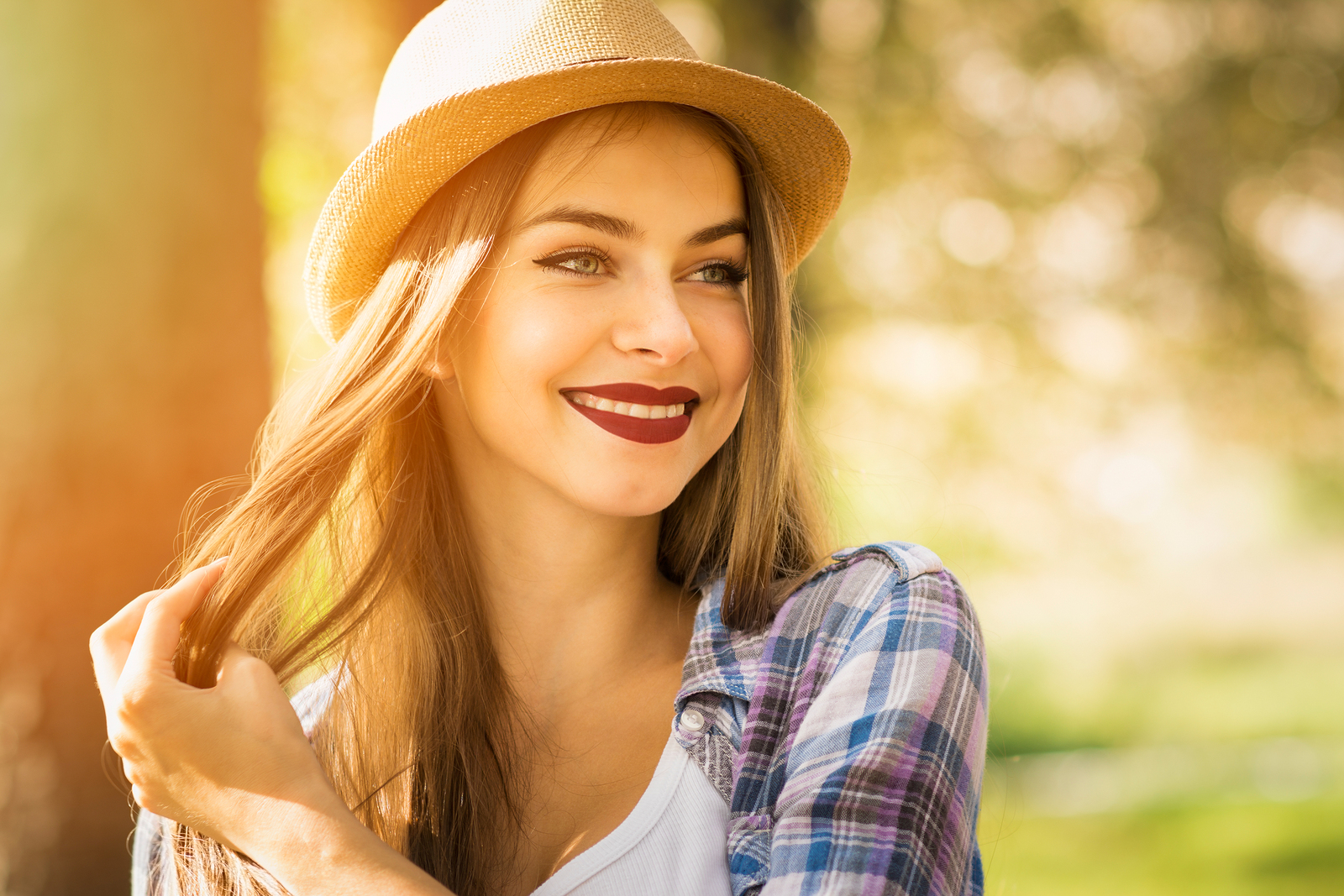 Shimmery gloss, matte lipstick, tinted balm. All of these have held a place near the top of the lip product list this year. If you want the freshest of the fresh in lippies for your fall beauty kit, take a peek at liquid lipstick.
You may not fall between the ages of 13 and 17, but you for sure have heard of Kylie Jenner and her popular pout. That pucker seems to be everywhere.
From prompting girls (and guys) of all ages to try the Kylie lip challenge (which we do not recommend you try!), to creating her own product line, the girl gives major lip inspo.
Take liquid lipstick, for instance. This stuff is the #1 Googled Beauty product this fall. Even though I am in the beauty industry and love my lip stuff, I had not heard of liquid lipstick. My daughter, however, was completely in the know.
Apparently, this Kylie-inspired product is like a heavily pigmented gloss that goes on with lipstick-esque color. Who knew? I'd been using it all along and hadn't realized it was called liquid lipstick (or in any way related to Kylie Jenner).
If you love the smooth application of a gloss but wish for more intense color, these babies are for you. What sets liquid lipstick apart is its lack of stickiness. Made with a mix of light oils and thicker butters, these lip colors are both moisturizing and stay put.
Here's a look at creamy glosses that offer rich, lasting color. Or, you could call them liquid lipsticks *wink*.
4 Natural Liquid Lipsticks That Top the Charts
1. Ecco Bella Good For You Gloss: Four gorgeous hues that look like lipstick, feel like gloss are part of Ecco Bella's collab with fitness guru, Tracy Anderson. I'm loving Passion for fall. Super moisturizing and the color lasts a good long time.
2. Ilia Lip Gloss: Smooth and creamy, this luscious gloss is thick in exactly the right way. Made with coconut oil and vitamin E to keep your pucker soft. Comes in six gorgeous hues. Try Gypsy or Heart Beat for the season.
3. Evelyn Iona Natural + Organic Lip Gloss: A plumping gloss that is moisturizing and feels light on lips, but offers intense color. Four intense shades, including the dark, mysterious purple hue called Lisa.
4. Kari Gran Lip Whip: Forget transparent shades. These babies offer up a juicy hit of color with a dose of balm-style hydration. A pot of lip perfection. Choose from eight colors.
5. Herbivore Coco Rose Lip Tint: A warm rose tone that is both lip balm and color. This is a universally flattering shade that is natural and neutral looking, but has staying power like a lipstick.
*Disclaimer: Help support EcoSalon! Our site is dedicated to helping people live a conscious lifestyle. We've provided some affiliate links above in case you wish to purchase any of these products.
Related on EcoSalon
Your Best Lip Color: A Month By Month Guide
Yes, You Really Should Watch Kim Kardashian's Strobing Tutorial
This Beetroot Lip Gloss Recipe is So Good You'll Want to Eat It (and Safe Enough that You Can!)