Fair trade. It's such a simple concept—pay people fairly for the work they do. Isn't the reverse—paying people less, just because you can—dishonest and, I'll say it, wrong? While it seems to that way to me, that is the how the fashion world works—by underpaying people because they get away with it. The majority of mainstream companies pay very low wages to (or skimp on or eliminate benefits or disregard the safety of) poor people in developing countries who desperately need jobs. Because it makes them a bit more money the next quarter. It's not about consumer prices going up, which they would only very marginally if fair labor practices were enacted, it's about corporate greed.
The New York City Fair Trade Coalition (NYCFTC) is one of the organizations working against these basic acts of wrong that seem to be the norm. And they threw a fashion show during New York Fashion Week to prove just how lovely, fun, and mainstream being fair can be. 
The NYCFTC joined forces with Magnifeco.com (the site's EIC, Kate Black, is pictured above) for the Fair Fashion Runway presentation, which included LEOTA NewYork and ReciclaGEM by Tamara Leacock (main image above). There was a fair-trade marketplace, featuring jewelry and accessory designers too. All designers featured are part of the NYCFTC.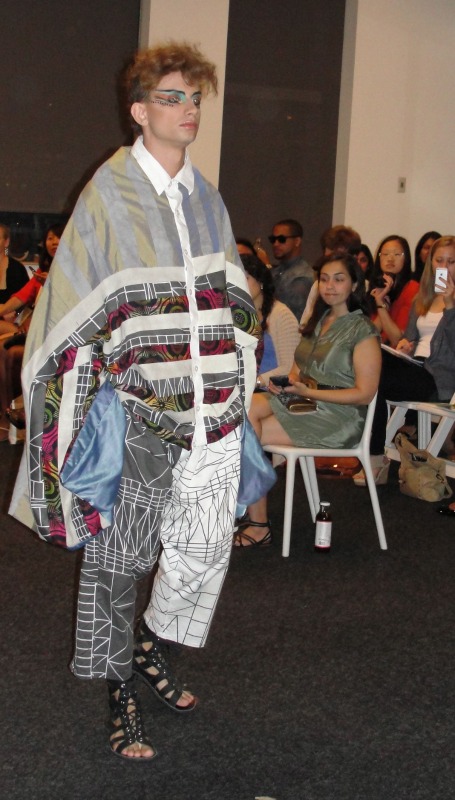 Another look by ReciclaGEM by Tamara Leacock.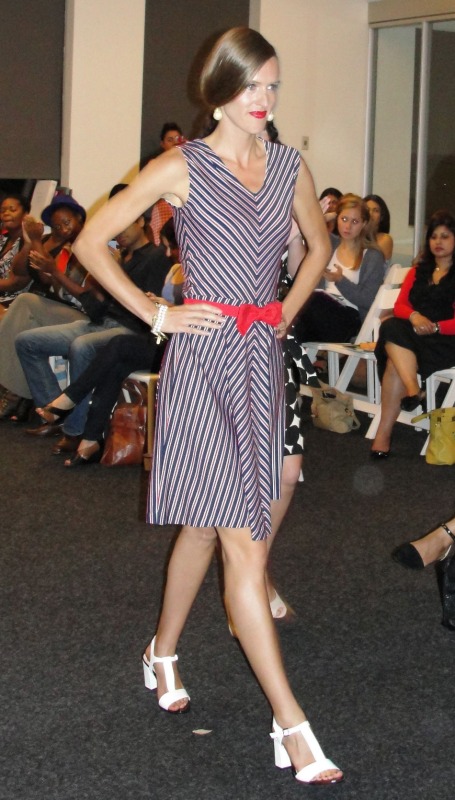 A look from LEOTA NewYork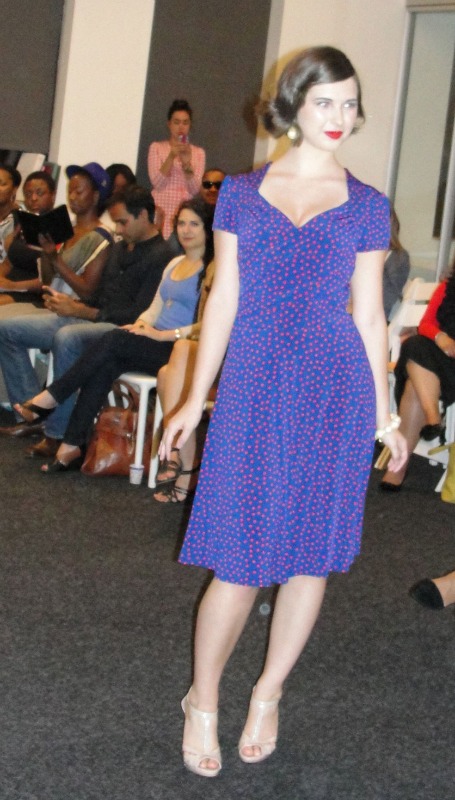 A second look from LEOTA NewYork.
"Fair Trade is simply the way the world should be, which is why initiatives like the New York City Fair Trade Coalition are vital," states Jennifer Barckley, Director, Brand Communications & Values at The Body Shop, which sponsored the event. "Over twenty-five years ago, The Body Shop pioneered the first of its kind program in the beauty industry called Community Fair Trade. Today, it supports over 25 communities around the world—from Mexico to Nepal—and provides consumers with the highest quality ingredients and products for a truly feel good experience."
Jewelry By Natalie Frigo is made in NYC and graced several of the models in the runway presentation. 
Bhava shoes showcased their first collection at the fair trade marketplace.
Mr. Ellie Pooh stationery showed off their made-from-poo journals and notepaper. 
Co-chair Nimet Degirmencioglu (right, above image) said, "NYCFTC believes Fair Trade is not just for a day, or a charity, it is a way to live. This event brings more conscious choices to the forefront. As we make fair trade a part of our sartorial lives, it improves lives around the world."
All images by Starre Vartan. 
 Related on Ecosalon: 
Suzanne Rae S/S '14 Collection at NYFW: Futuristic Minimalism for the Modern Woman
New Zealand's First Eco Fashion Week Plus 3 Hot Kiwi Designers