EDUN takes on the idea of the complete woman.
EDUN's Spring/Summer 13 collection is all about promoting what might seem, at first glance, like utilitarian female garb. At second glance – and knowing full well you won't rock the outfits quite like the groupie girls strutting the catwalk – you see a pretty clean palette for a woman to promote her very badass self.
We'll call it Manhattan Rocker Chic but designer Ali Hewson calls it a collection "contrasting worlds of the EDUN girl," and you do aspire to be her if you're one looking for solid street cred.
The EDUN collection never strays too far from the modern woman on safari in the city vibe, and this particular collection stayed true to the core concept of the label. Silky utility shirts, cargo dresses, vests with zip pockets, an excess of buckles, snaps and zippers, and enough army green to outfit a full regiment.
Feminine touches of cutout jersey bralettes, floral silk pailette utility pants, bustiers and sequins lay testament to Hewson's desire to make this collection about the soft as much as the rough edged.
EDUN continues to make progress with bringing more economic development back to Africa since their controversial departure to LVMH about a year and a half ago. In fact, the cover of the EDUN collection program reads that styles to be made in Africa or made from fabric sourced from Africa have "been highlighted in bold."
While that might be only 1/4 of the collection, that they are acknowledging their brand's roots might be half the battle of owning some professional missteps.
In addition to the organic cottons, silk habotai and nutmeg dyed pieces, the news of being more accountable for the label's original ideal of being an "important tool for societal transformation, something that is urgently needed in the world of conscious fashion," comes as refreshing news.
We couldn't help but want to be that it girl strutting down the catwalk, if only for the 7 minutes or so we were allowed to enter the fantasy.
Check out EcoSalon's coverage of the show: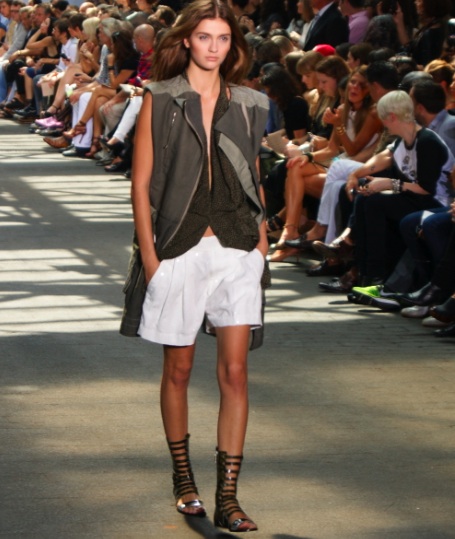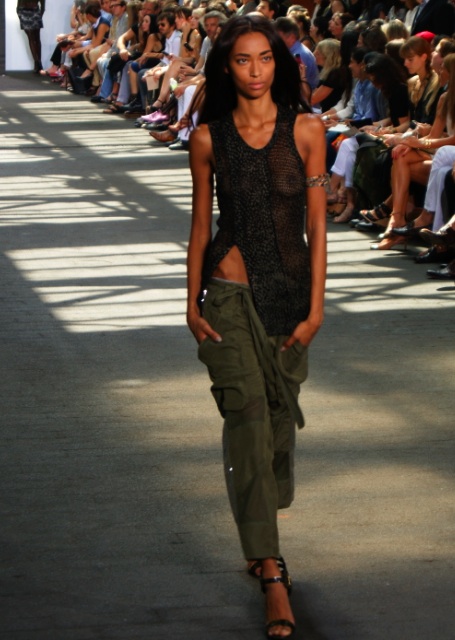 Image: Amy DuFault