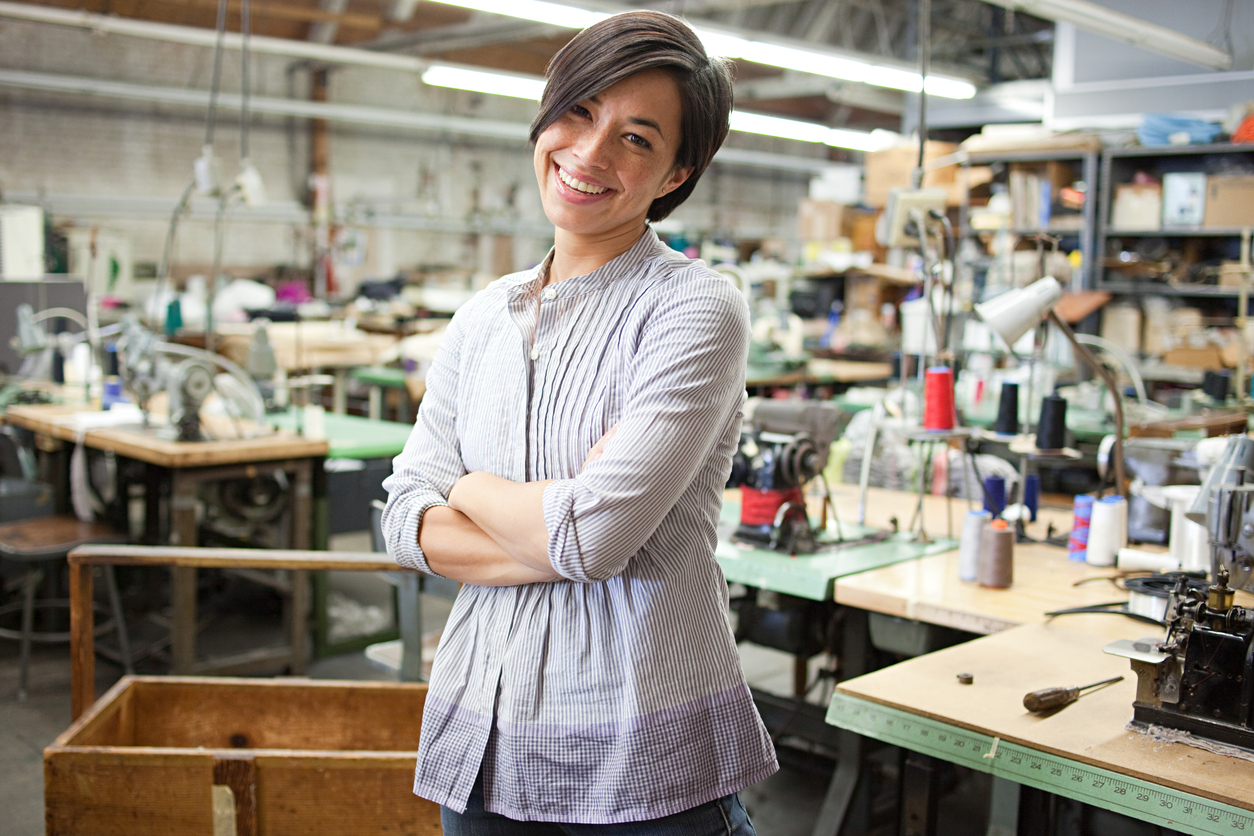 The future of fashion is slow and steady, not fast and cheap, a mantra that Ayesha Barenblat, founder of Remake, lives and breathes everyday.
It takes a garment worker 18 months to earn what a fashion brand CEO makes on their lunch break. It takes seventy-five million people to make our clothes, and of those people, 80 percent are women between the ages of 18 and 24. It's believed that 100 pairs of human hands touch our garments before we ever see them in store or online. And if that's not enough, it takes 2,720 liters of water to make a t-shirt, which is said to be how much we normally drink in three years. Three years!
Where did I get this information? From Remake, the revolutionary advocacy group on a mission to build a conscious consumer movement.
Remake's founder, Ayesha Barenblat, believes that fast fashion is out, and slow fashion is in. With a focus on the millennial woman, her wish is to essentially remake the relationship between the women who make our clothes and the consumers who purchase them. By putting a face, a story, and a name to the ever-anonymous clothing manufacturing industry, Barenblat has been able to create a relatable, human connection that is normally obsolete.
Barenblat's story is nothing short of eye-opening. From the beginning of a movement to the future of where it's going, Remake is working tirelessly to put slow fashion permanently on the map.
"On April 24, 2013, Rana Plaza fell down. I was working at Better Work, a partnership between the International Labor Organization and World Bank to improve working conditions inside the fashion industry at the time," said Barenblat. "As the death toll mounted, and I saw firsthand retailers whose labels were inside Rana Plaza worrying about the legal precedent of compensating the victims families, I was moved to want change sooner and faster."
 The 2013 Rana Plaza collapse she's referring to occurred in an eight-story commercial building in Bangladesh due to a structural failure. And, according to Clean Clothes Campaign, it ultimately claimed the lives of 1,134 people, and is considered to be the worst industrial garment-factory accident in history.
"Having worked on the inside of the industry for a long time, I made the business case for retailers to invest in the lives of garment makers. When Rana Plaza fell down, it [became] clear to me that it would take a groundswell of consumer demand to truly move the needle," says Barenblat.
The inspiration for Remake had been laid, what she needed next was "a people's movement" that refuses to tolerate deaths, the atrocious human rights abuses, and the extreme environmental degradation in the quest for cheap clothes.  
Today, her vision has grown into something truly admirable. Remake is focused on contributing to the slow fashion movement and educating consumers in three ways, including creating stringent sustainability criteria that sets the tone as a call to action "for what good looks like." The first of the three includes Remake's long-term goal for slowing down fashion, which involves immersing millennial fashion designers into maker communities.
The second includes Remake's grassroots efforts involving stories, films, social media campaigns, and pop-up events aimed at inspiring millennial shoppers to think more consciously.
The third and final element involves a curated capsule collection and brand spotlight that helps take the guesswork out of where to shop ethically. Determined to shatter the myth that slow fashion is neither fashionable nor affordable, Remake is changing the way consumers shop.
If sustainable and ethical fashion is important to you, or you're just cluing in and want to learn more, Remake is an invaluable resource. Like Barenblat says, "We do all the hard work for you, making the discovery of beautiful, everlasting statement pieces easy. On the backend, we look hard for supply chains that are transparent [and] brands that are not simply greenwashing and running clever marketing." Akin to the campaign Remake runs, Barenblat's passion, compassion, and knowledge about the garment industry, and what it takes to make slow fashion mainstream, is as crystal clear as it comes.
A reality not to be taken lightly, Barenblat warns that buying more "is making us unhappy, exploiting women around the world, and degrading our planet at a pace so rapid that we are looking at hard choices by 2030, such as growing cotton or food, giving people access to clean water, or using water for fashion production." 
"We have to go back to buying fewer, better things," she says. "That five dollar impulse buy tee won't make us happy, is filled with chemicals that touch our skin, and is entrapping a generation of women into poverty."
Related on EcoSalon
Meet Cladwell: The Clutter-Cutting Capsule Wardrobe App
5 Cute Summer Barbecue-Ready Looks Under $100: Friday Finds
12 Ways to Disrupt the Fast Fashion Industry By Repurposing Old Textiles