Images: D&H Sustainable Jewelers. Stylish Valentines gift ideas for the start of  a timeless love affair.
Beyond the insidiously overdone sales pitches, Valentine's Day is a day our modern culture has designated to exchange gifts to celebrate the values of love and caring. Whether you're part of a couple or not, it's a good opportunity to take the time and examine the most intimate relationship you have – the one you have with yourself. Like the airplane takeoff instruction to put your own oxygen mask on first before you assist others, until we really learn to love ourselves we can't truly love another.
So, if you're looking for true love this Valentine's, take a look in the mirror and ask yourself: how do you really want your life to feel? If things need a little adjustment, take the opportunity to make the necessary changes. A certain amount of growth just comes down to intention and repetition. So get ready to experience self-love this Valentine's by being open, willing and ready to show up for yourself in a big way. Forget about the cute and the chintzy this holiday, and opt for swoon-worthy gifts of love that say forever. As Oscar Wilde famously declared, "To love oneself is the beginning of a lifelong romance."
Above: OXOX Black And White Diamond Stud Earrings. Reach out and touch someone with the simplest expression of love in these reclaimed 14k white gold stud earrings feature ethically sourced black and white diamonds. Available from D&H Sustainable Jewelers.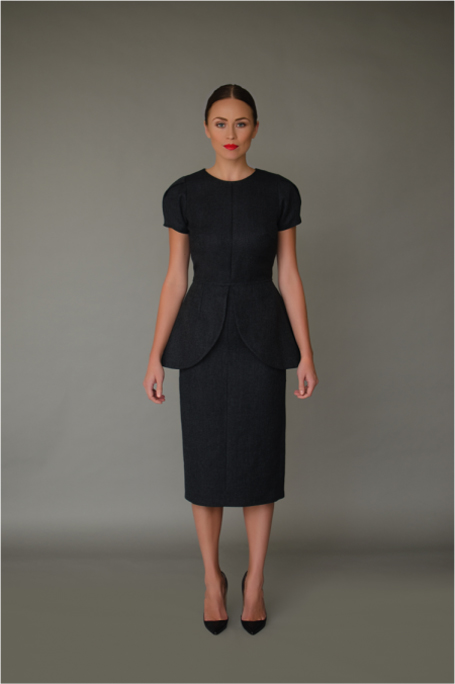 Images: Mina + Olya
Mina + Olya's Claire Dress. Invest in the quintessential LBD. Made in California from 100% Organic Denim Cotton, this cap-sleeved peplum dress is a universally flattering and enduring design that will never let you down.
Persephenie's Neroli Infusion Body Oil.  Whether its just for you or to share, this luxury oil is handmade in Los Angeles and is said to have a soothing effect on the nervous system while acting as a natural aphrodisiac.
Images: Beklina
John Patrick Organic's Cashmere Slim Sleeve Sweater. As soft as a caress, this luxurious throw-on anytime sweater is destined to become your favorite. Available at Beklina.
Images: Convert
Jeffrey Campbell for Convert's In Love Strappy Flat. When a shoe is this good looking and comfortable, you can't help but be in the mood for love. Vegan Leather, shown in Tan.
Images: ILIA
ILIA's Wild Child Red Lipstick. Set your deepest desires free with this organic lipstick that nourishes, protects and has amazing staying power.