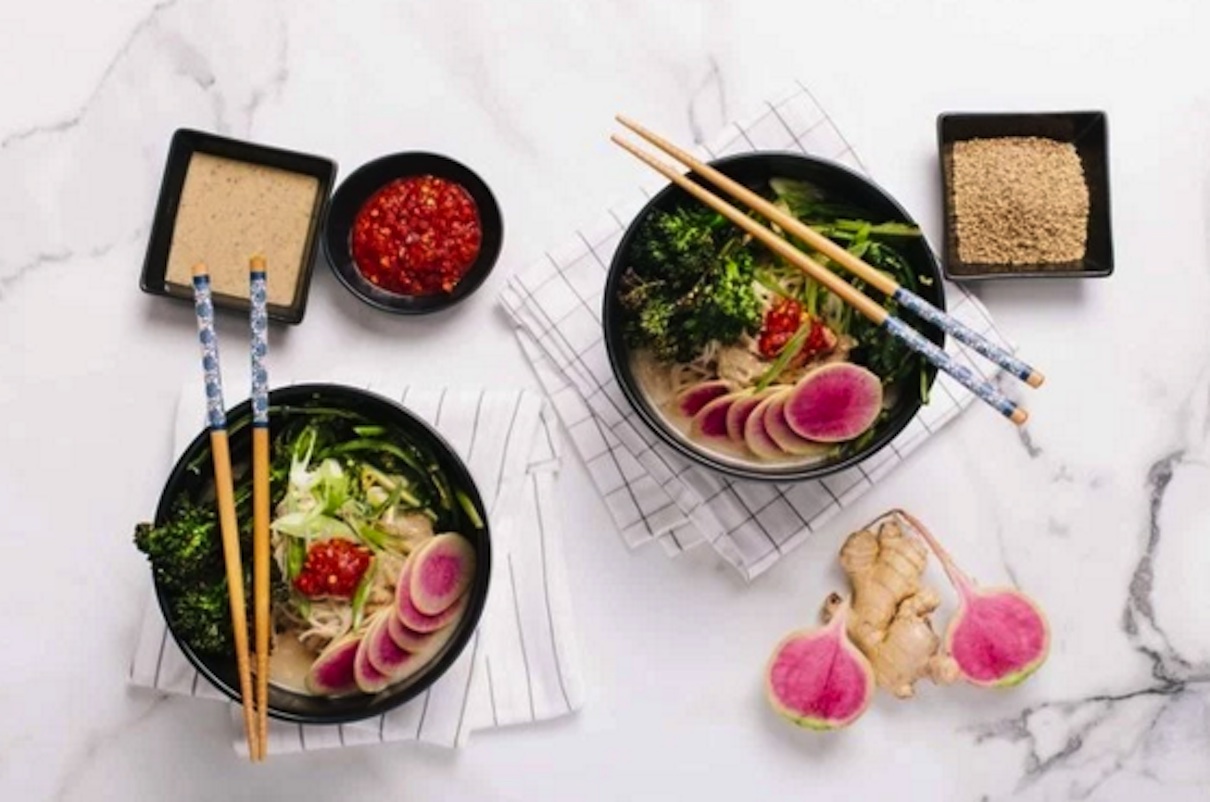 In a society where productivity and efficiency is paramount, many of us find we have less time and energy to cook. Eating out gets expensive and tends to add to our waistline, and frozen meals are so 90's. Enter the meal subscription delivery industry, where anyone can sign up to receive a full day or week's worth of pre-portioned, fresh and healthy meals to save time and avoid that end-of-the-day decision fatigue (its a real thing). What started with one company has exploded into a multi-billion dollar industry with dozens of brands vying for your patronage. So much for cutting down on your decision making. To help, we reviewed five of the most popular plant-based programs to help you find the best fit for your hectic lifestyle.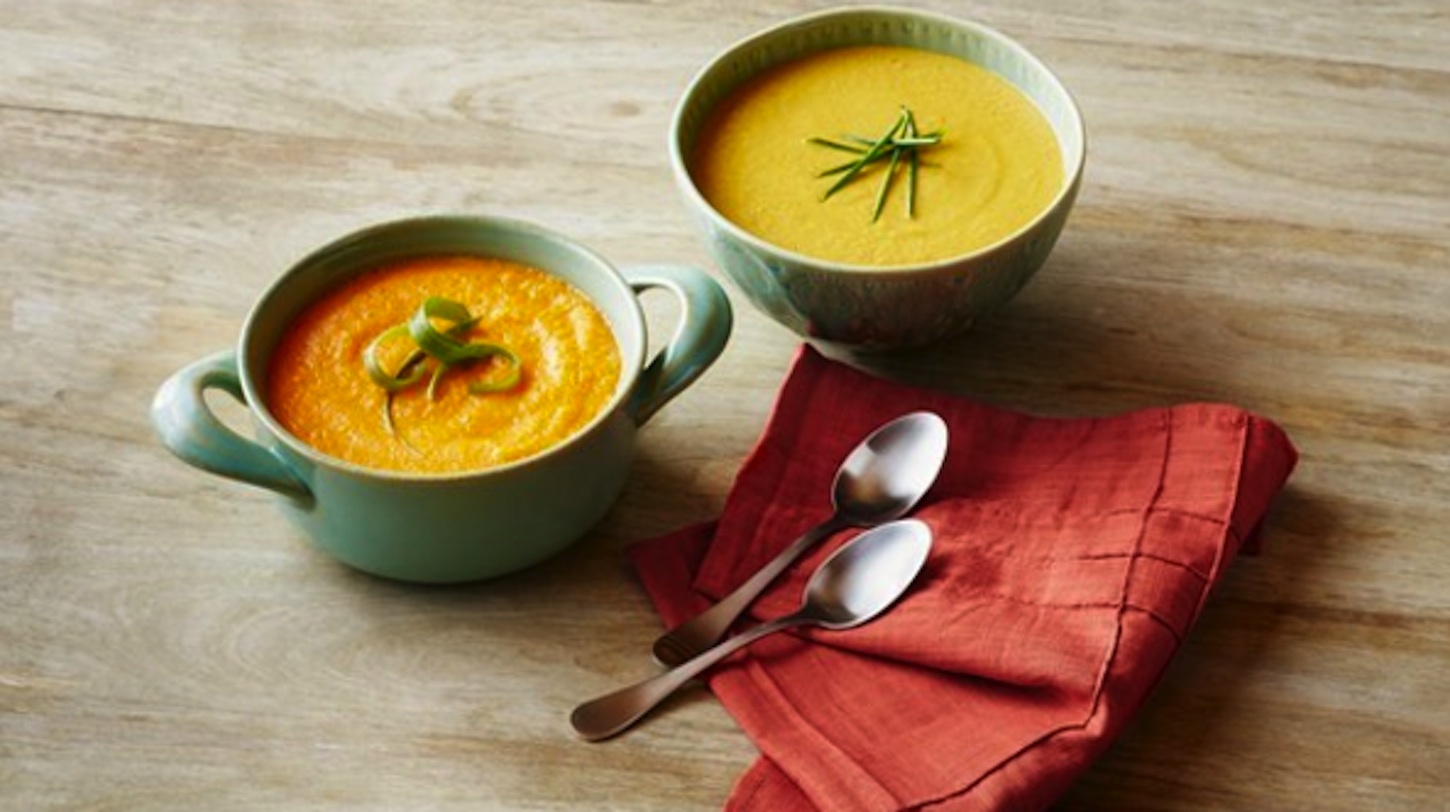 For stick-to-your-ribs, healthy comfort food, look no further than MamaSezz. The company offers hearty dishes such as creamy lasagna, chunky soups and stews, and quinoa bowls without using oil, gluten, added sugars, or preservatives. The food is delivered in a large, insulated cardboard box, which you can ship back to the company to reduce waste. We were blown away by the lasagna, Millie's Chili, and Moroccan Stew. Each dish was rich, flavorful, and surprisingly low in calories. We also tried two types of their breakfast granola and their Gardner's Pie (essentially, a shepherds pie with lentils, mashed potatoes, peas, and carrots). We weren't huge fans of either, but the other dishes made up for it. All meals freeze well, and we love the bundle options, from Family, Get Me Started, Plant-Based Challenge, and Heart Healthy. The entrees, which typically contain three servings, will set you back $15.99 each. However, we plowed through them in one sitting. We'd recommend purchasing a few of the popular entrees and keeping them in the freezer for those demanding days when you just need some filling, healthy, and delicious food.
Sakara Life is the Four Seasons of the meal subscription industry. When you sign up for a three or five day program, fresh meals are delivered throughout the week by 6am the day of your requested delivery. In fact, we almost tripped over our reusable sleek black freezer bag at 4:45am when we bolted out the door for a pre-work run. The company has a very strong "yogi" feel to it, and as such upholds clean, local, and organic ingredients. However, their program is far more than just rabbit food. Our one day trial included a fig and oat bar with coconut yogurt and fresh figs, lotus root and quinoa salad, red pepper soup, and a sticky rice vegetable bowl packed with a medley of unique veggies. To top it off, the kit also came with Beauty Detox Water Concentrate, probiotic dark chocolates, a South American wood burning stick, and an Ultimate Guide to the Sakara lifestyle. The food was farm-to-table restaurant quality, which we thoroughly enjoyed, but it would not be well suited for freezing. The most popular plan costs $349 for five days of meals and detox teas, but we believe you get what you pay for. Give Sakara a try when you want to treat yourself, cleanse your diet, or get your body ready for a special event.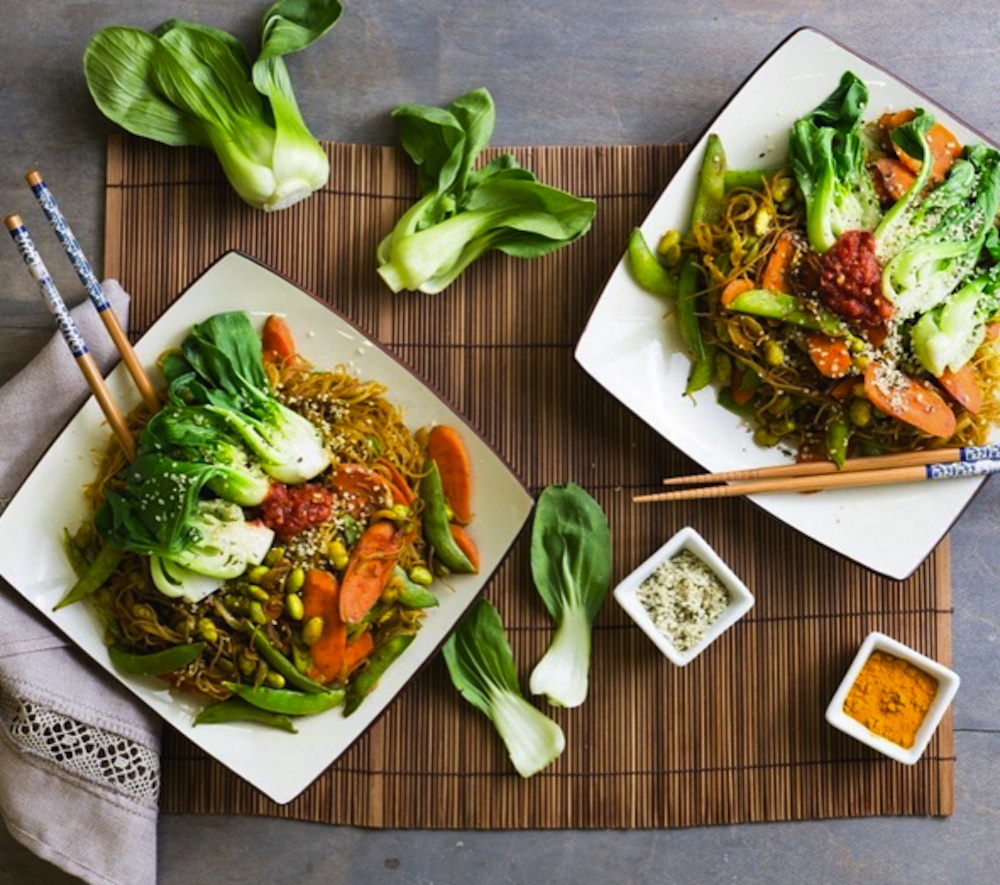 If you have some time to prepare a meal but don't want to go through the hassle of shopping or deciding what to eat, Purple Carrot is your answer. We love that the ingredients are organic, local, and seasonable, and we enjoyed learning new cooking techniques from the instructions in our kit. The regular meals were filling, but for days when we had to skip lunch and came home ravenous, the TB Performance meal (in partnership with Tom Brady) was enough to calm our hangry emotions and prevent us from late night nibbling. The meals come in a recyclable cooler box, and most can keep for a few days in the fridge. We're craving the pumpkin matar and loaded burritos. For about $12 per meal, we definitely suggest you try it out. This brand is perfect for adding inspiration to your meal routine; you can depend on a solid meal without the risk or decision fatigue of trying something new from an unreliable source.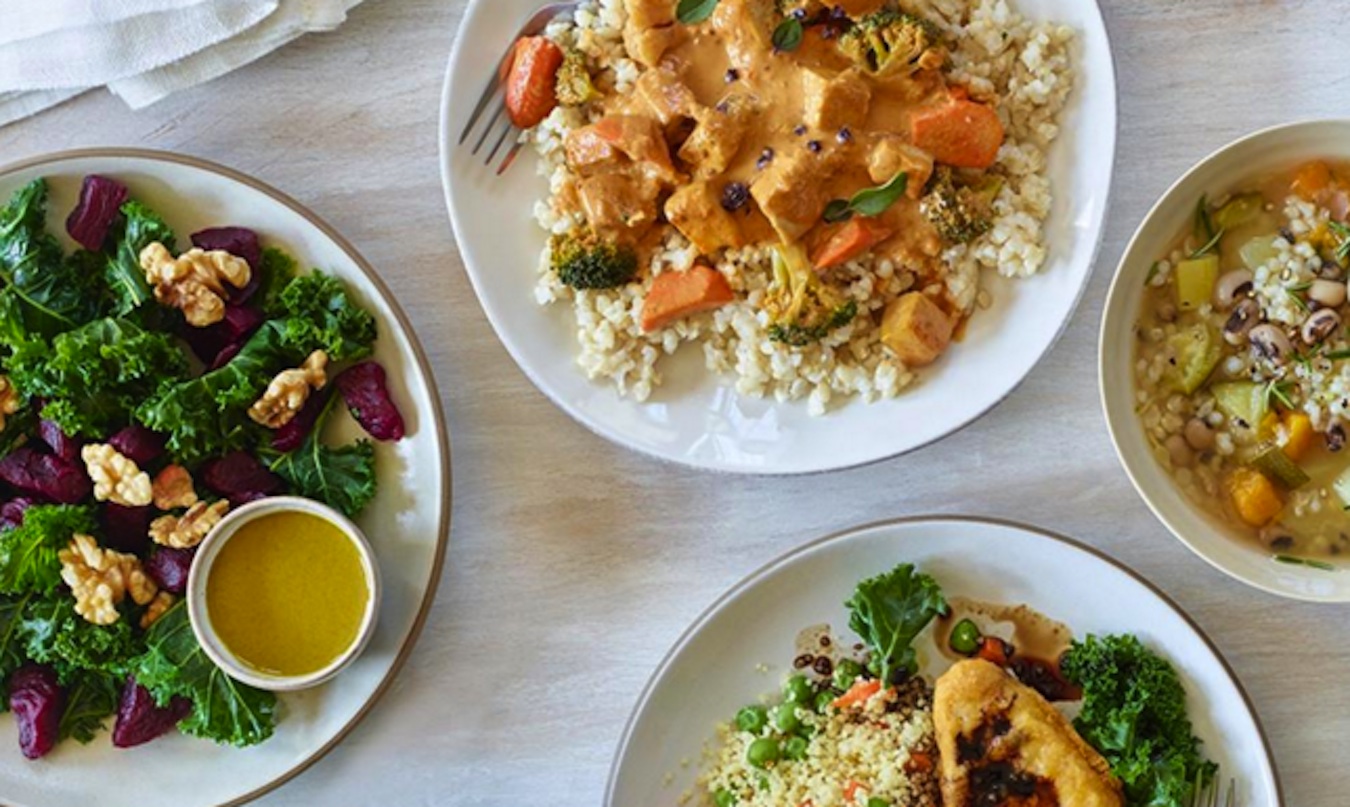 To the desk-chained office worker, Veestro is for you. These single portion plant-based meals are ready to heat and serve straight from your communal kitchen freezer. Just make sure you put your name on yours, or the Lean Cuisine crowd might steal your lunch. Although the look initially recalled memories of Stouffer's frozen entrees, the taste and nutrition far surpassed the humble TV dinner. We were fans of the Thai Chicken Stew, which was surprisingly complex in flavor, and the Quinoa Kale Salad. The kale actually stood up to the freezer and our microwave; we were shocked to find that it revived so well. The portions are on the smaller side, and we found ourselves steaming up some veggies to compliment most dishes. However, if you're tired of Postmates and want to ensure you have a healthy, unique lunch on hand, we suggest signing up for Veestro. This company offers the most variety in terms of bundles and plans (including a Lunchbox Bundle), and at an average of $8-$12 per meal, you can't beat the price.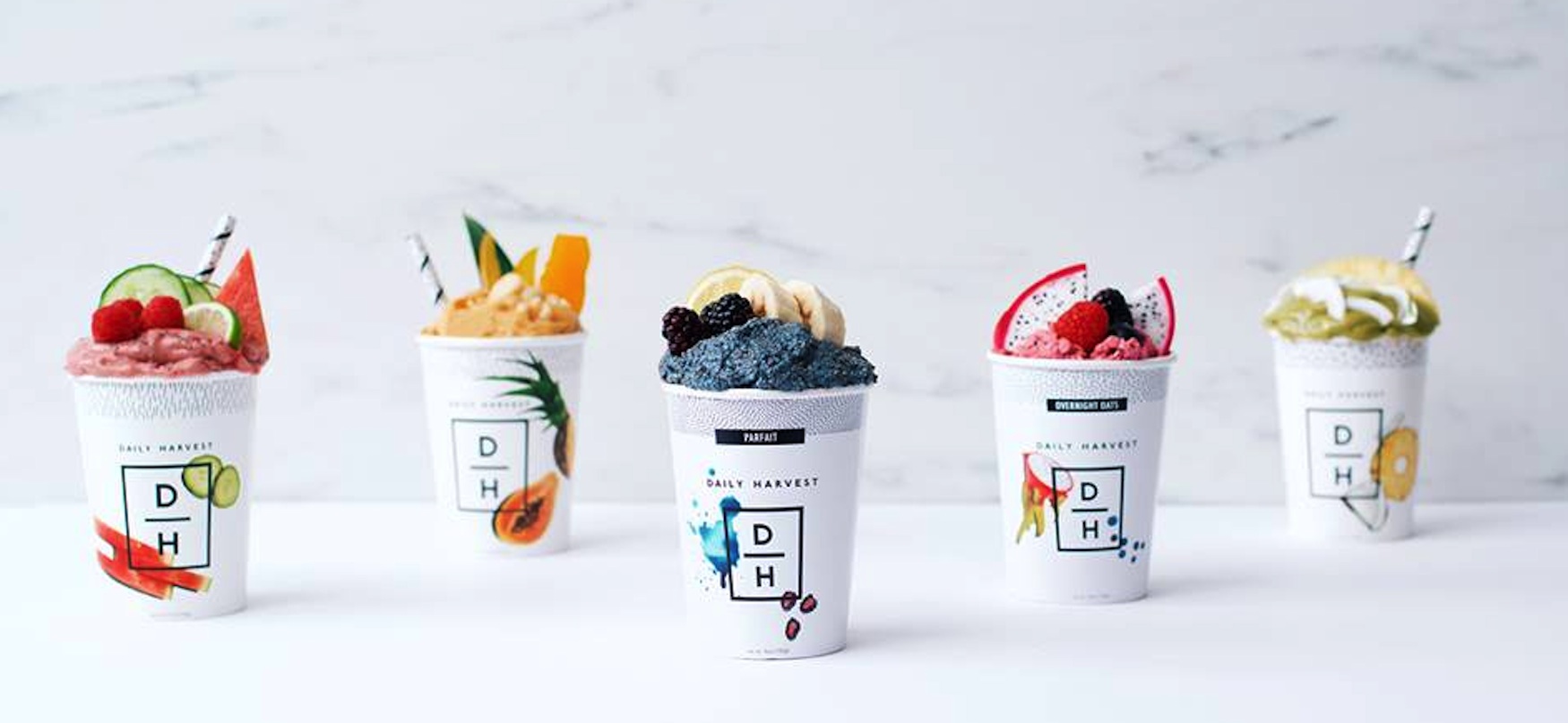 Although Daily Harvest only offers a specialized product that fits into a cup, we are impressed by its growth and look forward to its expanded offerings in the future. The company began with shipping frozen smoothies, but have since grown their line to include soups, overnight oats, chia parfaits, and even ice cream – all plant-based, of course. Of their unique products, there is substantial variety; you won't be drinking the same green smoothie twice in one week. You can choose to customize your box or go with the most popular. We loved the simple, pure ingredients that were both kind to our taste buds and our waistlines. No deceptively calorie-dense smoothies here. We were also fans of the Cacao Cookie Dough Sundae; its coconut milk and cauliflower base make it creamy yet only 240 calories for the entire cup. At $6-7 per cup, we're stocking up for our breakfasts, lunches, and desserts!
Find Tanya on Instagram and The Vegan Potluck Podcast. 
Related on EcoSalon
These 5 Amazing Kitchen Tools Make Cooking So Easy
The Modern Kitchen: Do You Consider Cooking a Pleasure or a Chore?
Grocery Shopping for One: The Single Girl's Guide to Not Overbuying