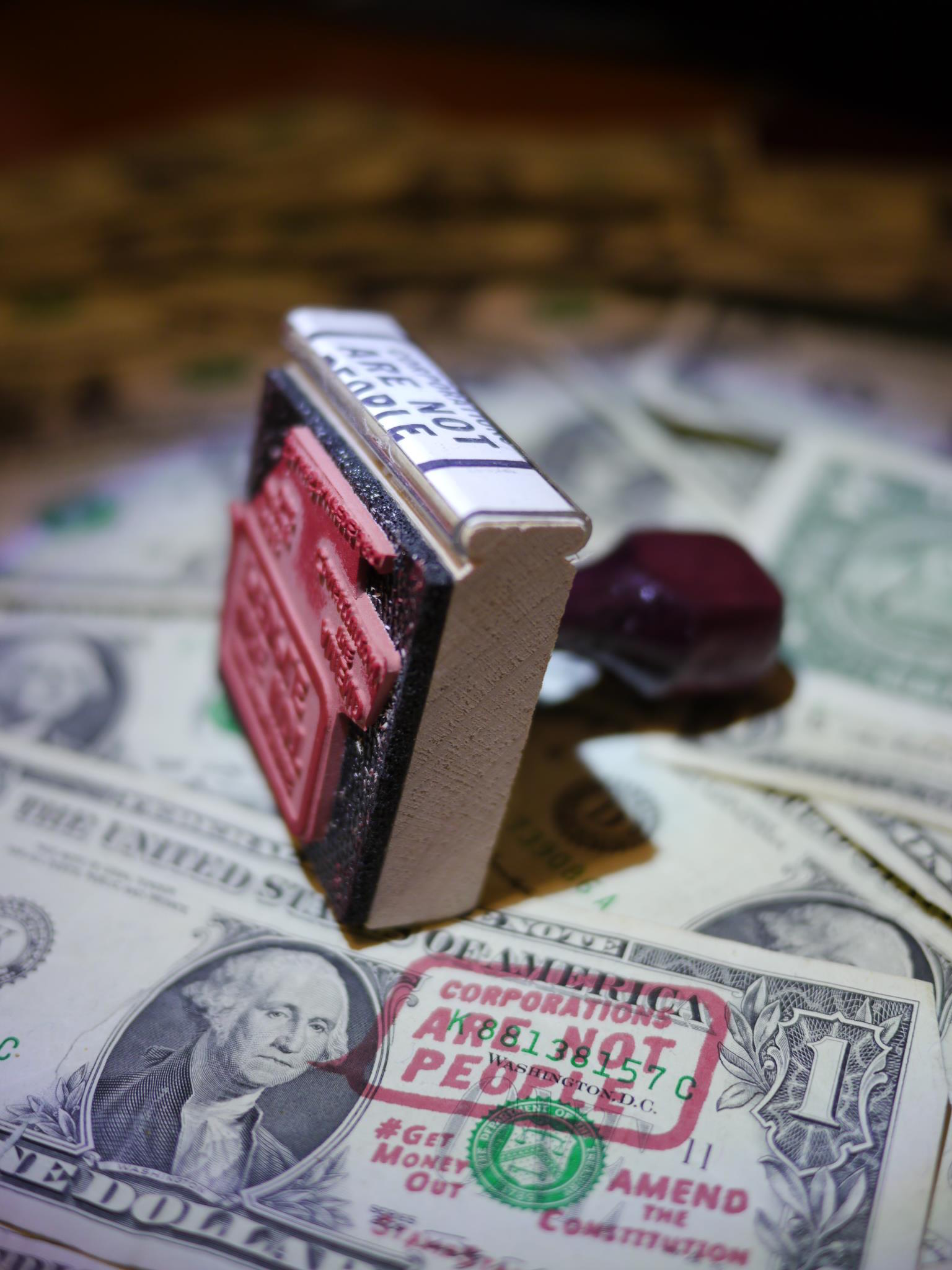 Do you think that money should have a voice in politics? Neither does Ben Cohen, co-founder and former CEO of Ben & Jerry's, which is why he's started a "Stamp Stampede" to help citizens voice their opinion – on Ben Franklin himself.
Cohen started the Stamp Stampede movement in 2012 with a simple premise: people who do not want money to be used for political bribes can purchase a stamp with an anti-bribery message, to be used to stamp U.S. paper currency – a legal move, according to the group's website, as it does not destroy or deface the bills to the point that they become unrecognizable.
The stamps, which are available on the group's site for between $6.50 and $15, display messages such as:
"Stamp $$$ out of Politics"
"Not to Be Used to Buy Elections"
"Corporations are Not People"
"Not to Be Used to Buy Politicians"
"The System Isn't Broken; It's Fixed"
Each stamp also has a callout at the bottom with tracking information allowing the person who sees the bill to register it online, so that each stamp user can see his or her impact radiate around the nation.
While the movement originally started following the Occupy Wall Street movement as well as the 2010 Citizens United Supreme Court ruling that paved the way to allow Super PACs to spend unlimited funds to endorse candidates, Cohen notes that it's just as important now, following the most recent GOP tax plan passed this weekend.
"The plain fact of the matter is that Congress has been bought and paid for by corporations and the .1 percent," writes the group. "This plan is another example of systemic corruption and pay-to-play politics that Our Revolution is fighting against."
"We've created a system in which the ultra-rich have a much easier time making their voices heard, particularly in terms of the political candidates they support," reports EliteDaily, noting that as of 2015, over 50 percent of Congressmen were millionaires. "In turn, their interests are promoted by the politicians they help elect."
There are now over 80,000 people rubber-stamping paper currency across the United States, and according to the Stamp Stampede, each stamp gets seen 875 times as it passes from person to person. Using paper currency, then, taps into viral marketing in a very physical way.
"Money moves virally around the country," Cohen tells the Huffington Post. "Viral marketing only got to be hip and new and in since the Internet, but there are other things that spread virally."
Using the very medium of corruption to subvert it seems just crazy enough to work.
Related on EcoSalon
There's Way More to this Ex-Police Officer Layoff: #NowWhat
Animal Rights Activism Meets Street Art in the 'Vegan Club'
4 Lessons in Activism from an Apprehensive Activist (and a Difficult Call to Action)