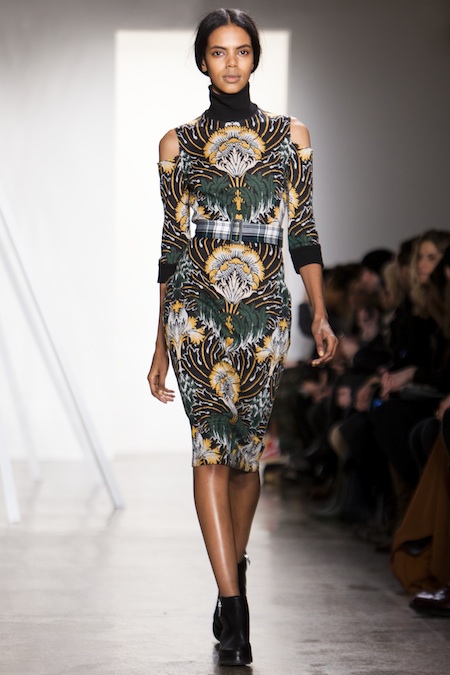 SUNO New York offers gorgeous womenswear collections that celebrate the textile traditions of global cultures by supporting artisan communities.
SUNO is a New York-based fashion label that designs and creates beautiful womenswear in collaboration with artisan communities of textile weavers and garment assemblers. Launched in 2009 by Max Osterweis and designer Erin Beatty, the label initially used Osterweis' stockpile of vintage Kenyan textiles to produce the first collection, which was predominantly manufactured in Kenya. The designs, bold prints and lively colors spoke to the fashion community, and the label has since grown to become a successful designer brand. Nonetheless, the label has kept its integrity by supporting the beautiful creations of artisan communities in several countries, and by creating clothing that is impeccably tailored and responsibly made.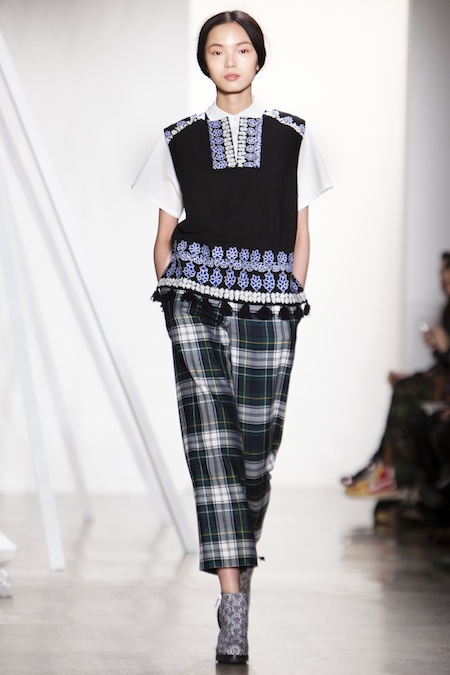 SUNO Autumn-Winter 2013
Since its founding, SUNO has evolved to include textile producing artisan communities in India, Peru, Kenya, as well as its home base in the New York Garment District. Kenya, a long time home to Osterweis, is where production began as the founder wanted to help save the Kenyan economy after the post-election violence of Spring 2009. After SUNO's opening show, retailers such as Opening Ceremony, Enny di Monaco, Ikram and Maria Luisa quickly caught on to the brilliance of this fresh, new label, soon sharing the label with style and ethics savvy women. Other distributors were quick to follow, as SUNO is currently available at more than 60 retailers worldwide, with names such as Harvey Nichols, Celine and The Webster on the roster.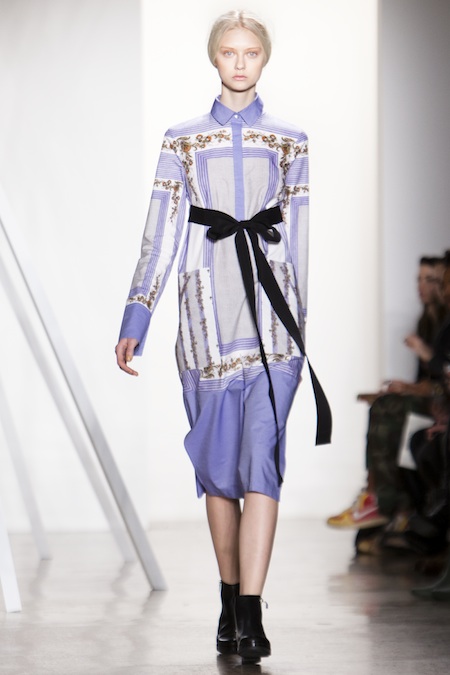 SUNO Autumn-Winter 2013
The use of traditional techniques renders SUNO garments of the highest quality, while and emphasis on fit and detailing makes these ethnically inspired collections accessible to the modern, urban woman. Fabric is definitely one of the main features in all SUNO collections, and although their garments often assume a tribal or folksy feel the designers say: "When we're looking at textiles, we don't really think about them as being ethnic or not ethnic. We see them as beautiful and interesting, or not. We'll never abandon beautiful and interesting patterns."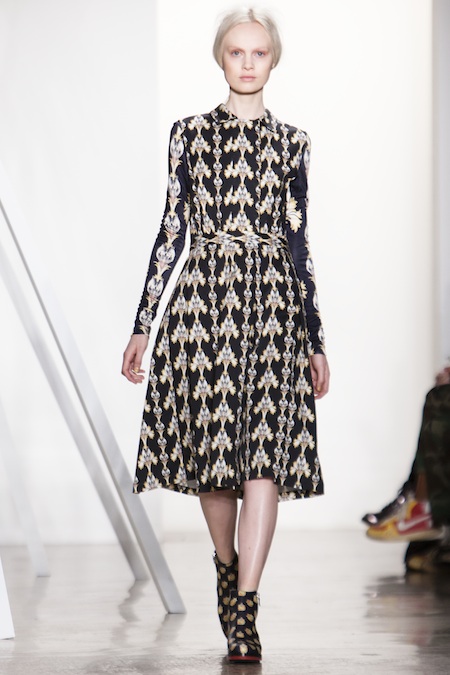 SUNO Autumn-Winter 2013
Despite the ubiquitous unwearability of several designer collections, SUNO manages to create cute ensembles and separates that can easily be paired with basics for a unique and comfortable outfit. As seen at the recent NY fashion week shows, SUNO's ethnic and folkloric style has taken a Slavic twist for the colder months of 2013. Golden paisley prints, floral prints and embroidery, ruffled hemlines, coverall dresses and pinstriped shirtdresses evoked modern Russian dolls at SUNO's show. Fashion crowd favorites were definitely the Swarovski crystal encrusted piece, which injected a bit of lavish glamour to the dainty collection.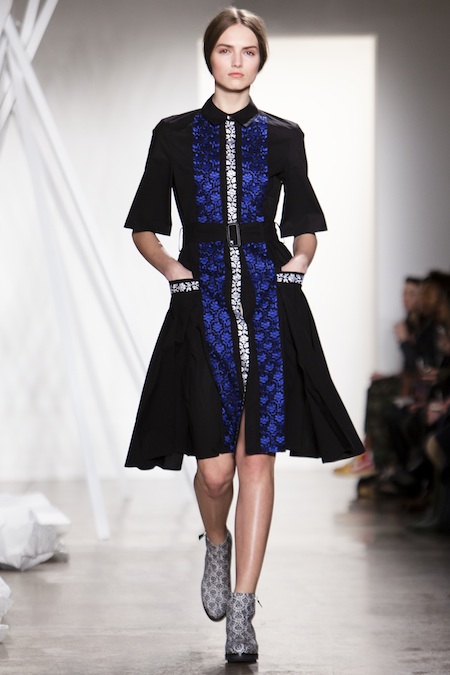 SUNO Autumn-Winter 2013
Collaborations with jewelry designer Pamela Love and footwear designer Nicholas Kirkwood have allowed SUNO to offer accessories that evoke the optimistic, fresh and vibrant looks of their garments. Vibrant, eye-catching and intelligently designed, these ethically produced collections are definitely an investment to flaunt and be proud of. Although Osterweis and Beatty haven't created the label around the message of sustainability, their mission to "create a visible and sustainable brand that produces high quality clothing…while using and developing local talent" is being brought to life through their luxurious, logical and definitely lovable clothing.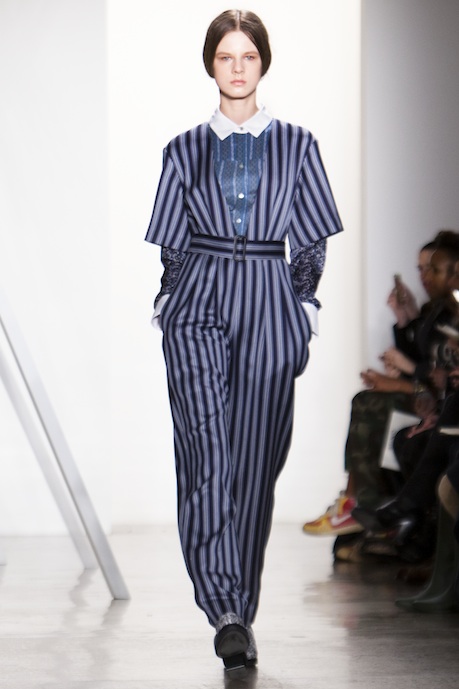 Images: SUNO