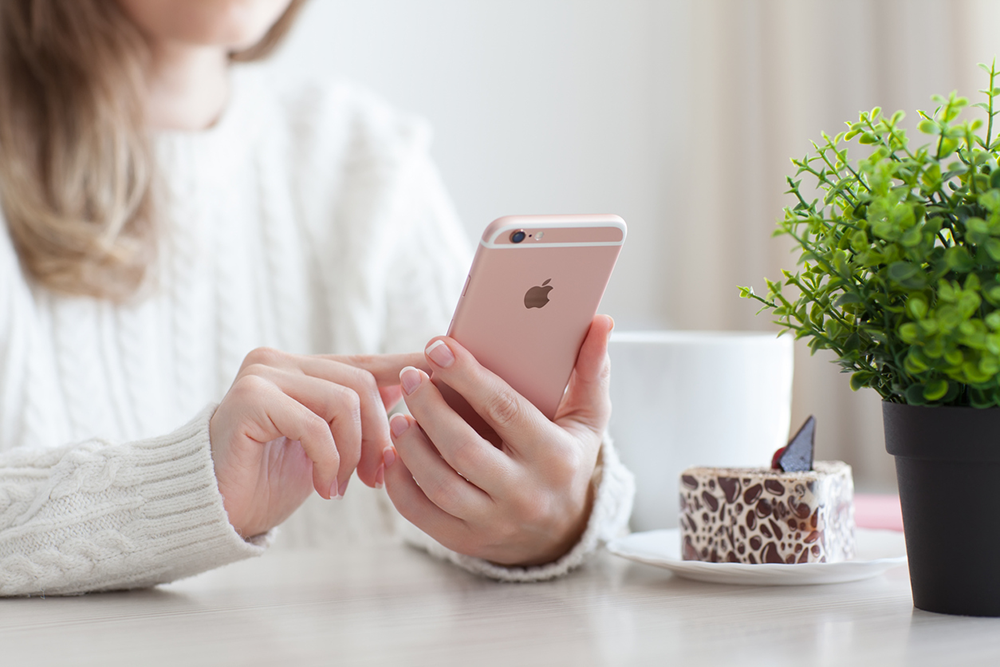 Going eco-friendly doesn't mean sacrificing your style anymore! These fashion forward apps make secondhand shopping easy and stylish.
With buying and selling used clothing becoming more and more popular, there are more choices than ever. While it's amazing that there is a surge in this eco-friendly shopping habit, having such a wide range of options can be overwhelming. So I've narrowed it down to four essential apps that make secondhand shopping a breeze.
The 4 Best Apps for Secondhand Shopping
1. Poshmark
Poshmark is Instagram's shopping counterpart. This app offers women's, men's, and children's clothing sold by users through their "Closet". Poshmark encourages users to snap photos of their wardrobe with their iPhone, add a quick filter, and post to the app so you can sell quickly. It also makes buying clothes easier with a few handy hacks.
When you sign up, you'll be asked for your sizes and favorite brands. Once that's complete, your feed will be filled with potential new additions to your closet. When you search for items, it'll filter out anything that's not your size. Easy and practical!
A tip for shopping on Poshmark is to use the "Like" feature. Once you like an item,  you'll receive notifications if the seller reduces the price. Sometimes, Poshmark will even offer you free or reduced shipping on the item.
You can also make an offer to a seller if you feel the item is worth less than its listed for. Just be sure to make a reasonable offer, low-balling is frowned upon and will decrease your chances of doing business with that seller.
2. eBay
eBay has been around since 1995 but it's still going strong as a leading source for consumer-to-consumer sales. The app makes it even easier to navigate the often overwhelming platform.
I like to use eBay for secondhand shopping only, not selling. While eBay offers all different categories, you can easily sort to only see women's, men's, or children's clothing. You can also sort by size once you select your category and select the condition you are seeking (i.e. new with tags, new without tags, or pre-owned.)
I particularly like to use it when I am searching for a specific item. I'll search for the brand name and style name or description and if there aren't any listings for the item, I'll set an alert so it will email me when an item matching the search term is listed.
3. thredUP
ThredUP is a clean and easy to navigate app that's ideal for minimalists. The no fuss design makes it simple to search and find used women's and children's clothing. ThredUP also offers a search filter that allows you to select your sizes so you only see items that fit you.
Unlike Poshmark, thredUP handles the sales by having its users send in their clothing to thredUP. Then, the items are evaluated by thredUP, photographed professionally, and listed for sale. This is great for shoppers who are hesitant to buy directly from a stranger. This also means that you can return items that didn't work out without any hassle.
4. Tradesy
Tradesy offers authenticated secondhand designer clothing, handbags, and shoes for women. This app is ideal for women who love luxury items but want to reduce their environmental impact. The app offers a wide range of designers from Chanel to Stella McCartney.
The app has a clean design, easy-to-use interface, and high-quality product photos. Once a user submits photos of their items, Tradesy enhances the photos and then suggests a price. Users can return their purchases directly to Tradesy and can contact Tradesy by phone or email for support if they have any issues.
Related on EcoSalon
The Shocking Attribute that Most Influences Eco-Friendly Behavior
Second Hand Shopping Gets A Digital Upgrade
3 Examples of What Clothes Shopping Will Look Like In The Future