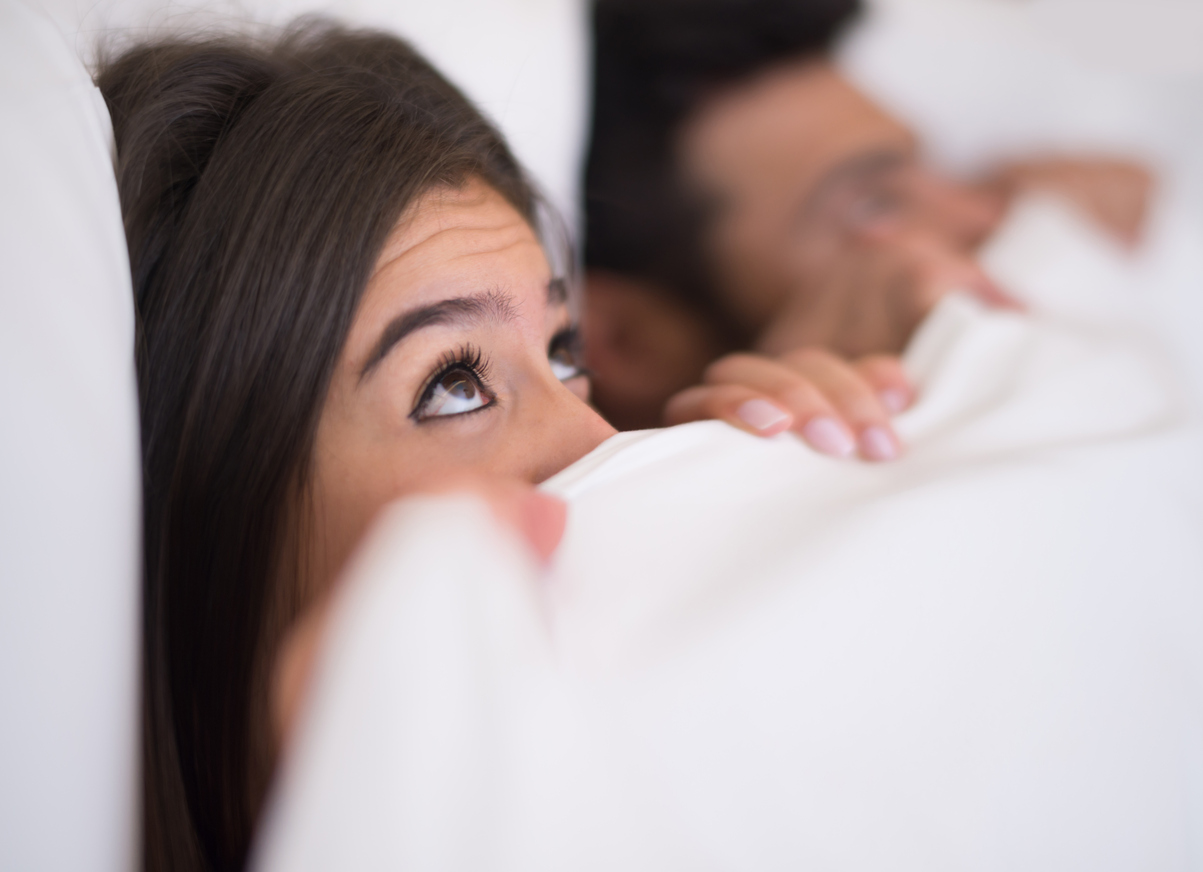 Most consumer products are safe. And although we're mostly certain that the companies  selling the following new products don't intend on inadvertently hurting people, hurt customers they might.
At-home HPV testing
HPV is a common sexually transmitted infection. So common that, according to the Centers for Disease Control and Prevention, nearly all sexually active people will get the virus within their lifetime. Some strains of HPV can cause genital warts and other forms can cause cancers if left untreated. The virus is spread via anal, oral, or vaginal sex. And the virus is spread so easily because it can be transmitted when a person shows no symptoms of having it.
Most cases of HPV are only discovered in women, as there is no way to test for HPV in men. The only test that currently finds HPV is given to women who are 30 years of age or older. There is no way to test for HPV that may reside in a person's mouth or throat.
Given these guidelines, you could imagine why health professionals would have concerns with the new, at-home HPV test that a woman can administer herself.
Skip the Eve Kit
The Eve Kit does seem to cover all its bases… When a woman receives a kit, she's connected to a licensed doctor who will get the sample she provides to an accredited clinical lab. The doctor will follow up with results and any future recommendations.
However, when it comes to something like HPV, testing and diagnosis is best when left to the professionals.
"To me, this is as bad as googling," Dr. Angela Jones, an OBGYN and Astroglide's resident sexual health advisor, says.
"Positive results in the wrong hands can be really anxiety provoking. How does one ensure that the correct individuals are being screened? How is appropriate follow up ensured? What happens when further testing and workup such as a colposcopy is needed? The list of what-ifs goes on and on for me."
And Kara Carpenter, Outreach Coordinator at STDcheck.com, adds that user error should be a major concern. "One study (linked to here) intentionally sent in STD infected specimens only to find out that half of their specimens tested negative," Carpenter says.
Jones says she understands a person or company's desire to develop a test that gives access to those who are in need and may not otherwise have access to testing. But she's still concerned how abnormal tests and further HPV management will be handled. She also adds this incredibly important point: a HPV test DOES NOT replace a pap smear!
The penis sticker is the worst idea ever
Apparently, Jiftip, a new age "condom" company, is selling penis stickers. These stickers are designed to stop cum from emerging out of a man's penis. However, the Jiftip site explains its stickers are only intended for novelty use and not for STI or pregnancy prevention.
You can say your product is for novelty use all you want. But put this crap in the hands of aggressive men who tell their partners that they just want to feel "real" sex, and disaster will inevitably occur.
And no surprise here: Health experts agree with our concern.
"The Jiftip is harmful to people's health because men may say they are 'wearing protection' when in fact they are exposing their partner to harmful STDs," Carpenter says.
"Additionally, the Jiftip site doesn't say anywhere how accurate the product is so it could lead to unplanned pregnancies. When people intentionally remove a condom this is seen as stealthing which is illegal in several states."
She adds that if people start getting pregnant after using the sticker, it could lead to a lot of controversies, similar to what was seen with the stealthing sensation. Especially if men are using the sticker to provide a false sense of security.
Jones also reminds us of this important fact: STIs, such as herpes and HPV, can be spread by skin to skin contact without the exchange of bodily fluids…
A reminder on how to prevent STIs
The only tried and true way to prevent STIs is with safe sex practices. "Even if you are on another form of contraception, some sort of barrier contraception should be utilized for STI prevention; such as condoms," Jones says.
Jones also adds that it's critical for people to have an open discussion with their partner about the nature of their sexual practices, too.
Related on EcoSalon
It's Not East Being Bisexual, Especially at the Doctor's Office: #NowWhat
Go Ahead… Rebrand it, Repackage it—Abstinence-Only Sex Ed Doesn't Work: #NowWhat
Yes, It's Time to Make a Condom Emoji Already