The good, the bad, and the downright delicious.
Food. For some people, it's a simple necessity. For others, it's a reason for living. Regardless of where you fall on the foodie spectrum, you're sure to enjoy this selection of food infographics, which explore everything from seasonable eating to food waste to the optimum temperature for enjoying a (not ice) cold beer.
Eat Seasonably: an interactive look at what's in season (click for interaction).
Understanding Artisan Gelato: and why it tastes better than regular gelato.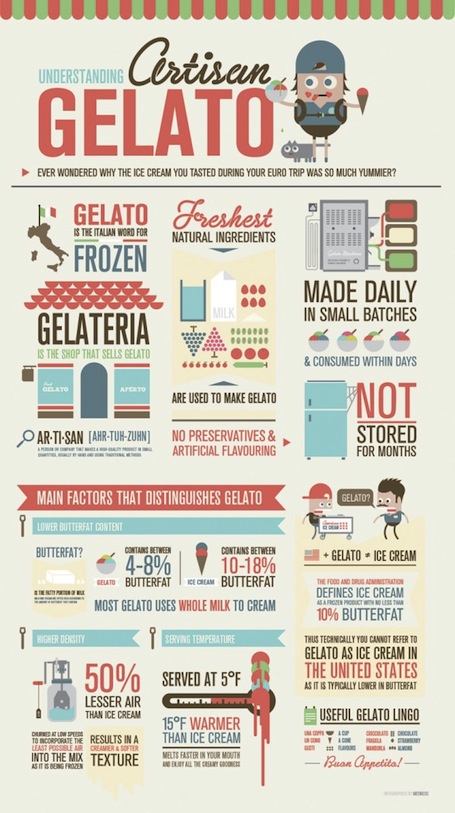 Bring Food Education Back: an infographic from Jamie Oliver's Food Revolution that makes an argument for teaching kids about good food.

The Case for Beer: so it's not technically food, but this infographic takes such a good look at beer that we'll leave it in anyway.
Summertime American Eats: thanks, Pepto-Bismol, we now have heartburn just from looking at this
Food Waste: a reminder to finish your plate.

The Splendiferous Array of Culinary Tools: we sense our Foodie Underground fans drooling.
Kings of Fast Food: a look at how fast food advertisers lure us in.
Vegetarianism: for National Vegetarian Month, RetailMeNot breaks down the world of vegetarianism.

America Wants GMOs Labeled: so "just label it" already, FDA.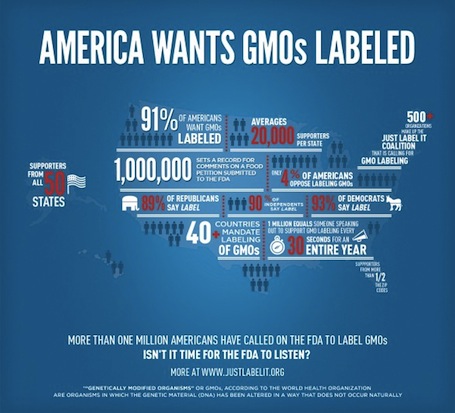 ALSO CHECK OUT:
Image: Selma Broeder