T-minus 32 days.
With little more than a month until opening ceremonies, it's clear that Olympics mania has swept Great Britain, if not the entire world. That's why it wasn't a surprise to find dozens upon dozens of infographics exploring every single aspect of London 2012, from the games' economic impact to the rise in ticket prices to random facts and figures (did you know that Londontown is now home to the biggest McDonald's ever?). If you just can't take the anticipation for this year's games to kick off, here are ten fun infographics to whet your appetite.
Olympic Evolution: A look at how the Olympic Games have grown from 14 participating nations to more than 200.
Triple Host City: London is the first city to host the Olympic Games three times, in 1908, 1948, and this year. See how the city has changed in that time.

By The Numbers: A round-up of facts and figures.
Time Out's London 2012 Infographic: More numbers, care of Time Out London.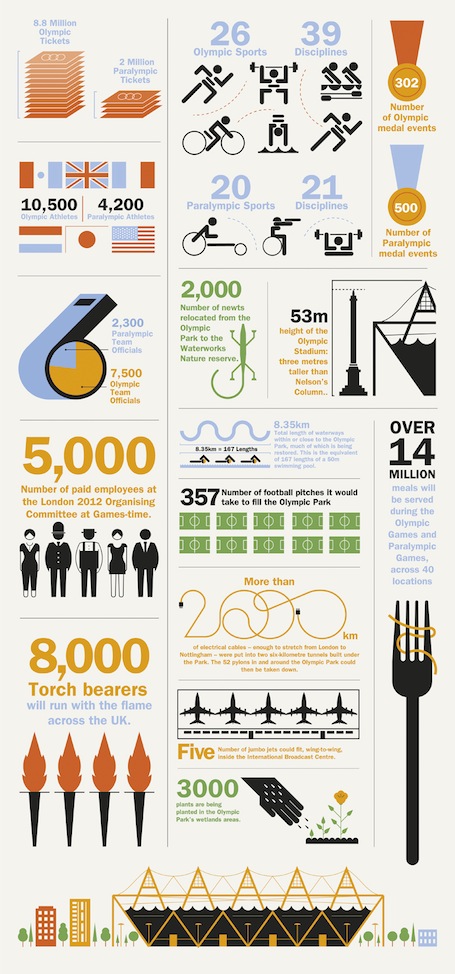 The Optimization of the Olympic Games: Find out why London 2012 has been dubbed the "Techlympics" and see how we got there.
Team GB: Our Greatest Team: Team Great Britain's infographical version of a smackdown.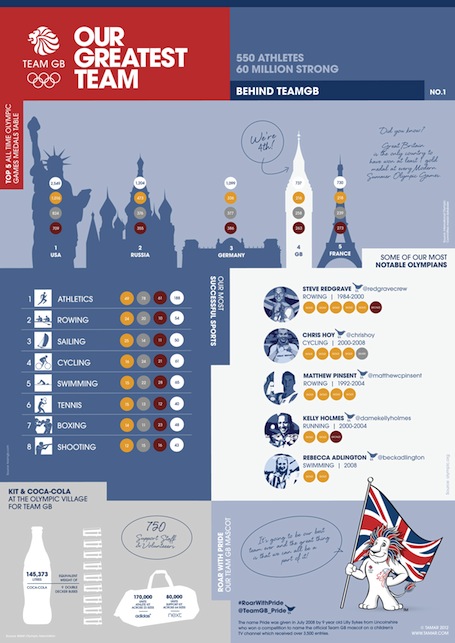 London 2012 Olympics: A creatively designed graphic depicting the opinions of UK citizens toward the games.
The Economic Impact of the 2012 London Olympics: These games mean business (literally).

2012 London Olympic Games Ticket Prices: A graphical guide to finding the best bargains.
Avoiding the Olympics: And if you just can't take all of the Olympic mania, here's how you can avoid it all together.

ALSO CHECK OUT:
10 Food Infographics That Have Us Consciously Consuming
10 Travel Infographics To Spark Your Wanderlust
Check out more infographics here.
Image: Matthew Kenwrick