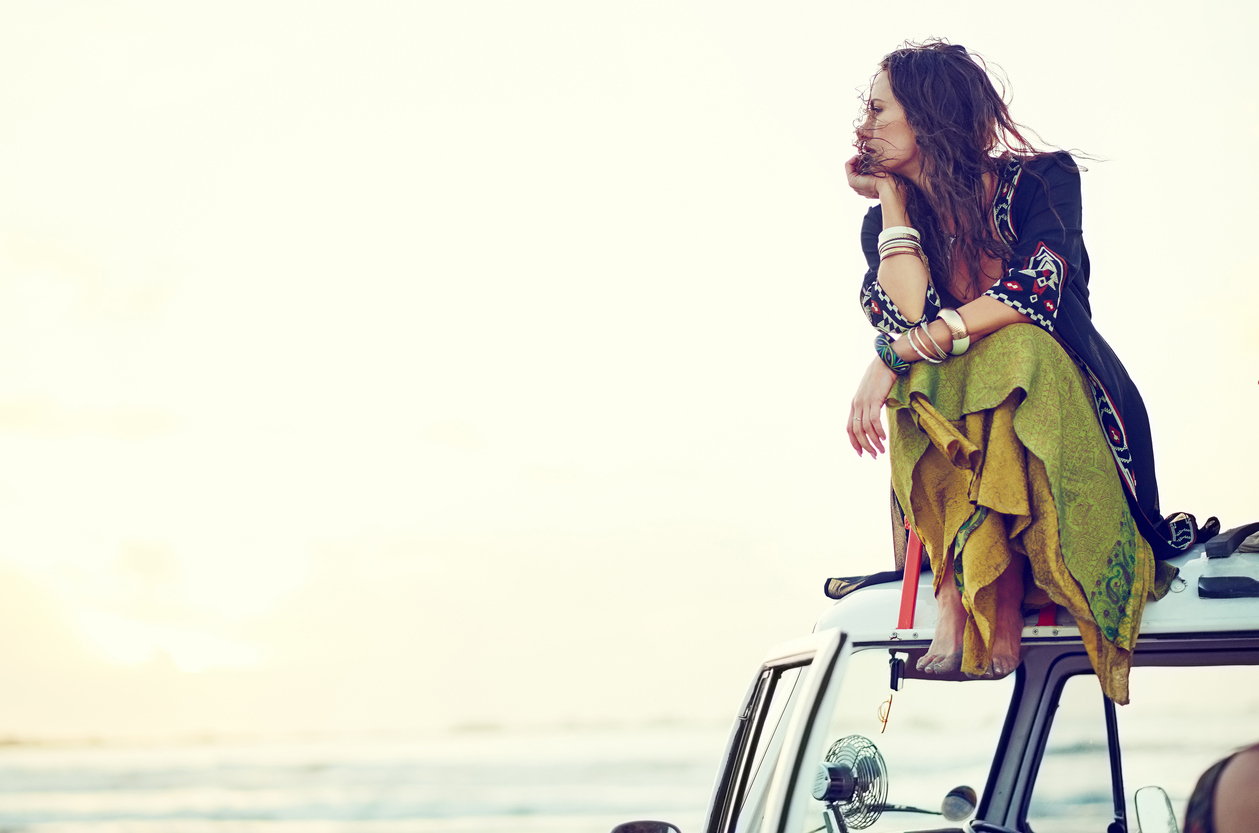 We're continuing the fun in the second part of our two part series on dressing for your zodiac sign. This week we're covering the remaining six sun signs by analyzing how their personality traits might dictate their fashion choices. Does this sound like you or those closest to you? Let us know if we hit the mark on social media!
1. Libra: The Scales (September 23-October 22)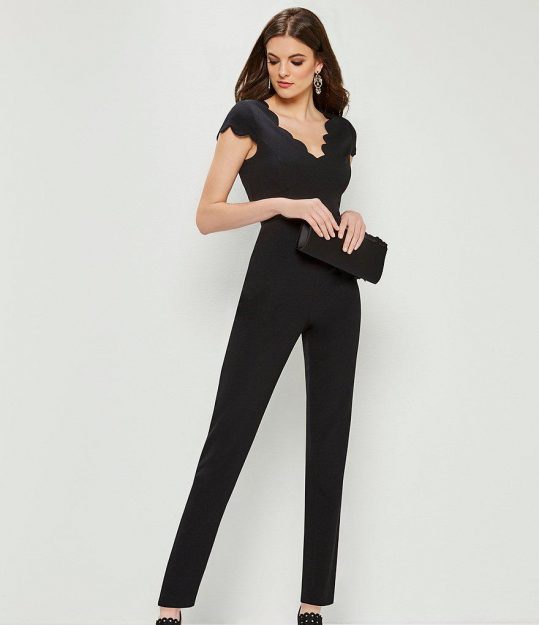 Balanced and beautiful, Libras are as charming and enthralling as the clothes they wear. Usually elegant, polished, thoughtful, and well-rounded, your wardrobe consists of the styles that flatter you, whether classic or trendy, and symmetry is totally your thing. Being ruled by Venus, the planet of beauty, love, and luxury, it's not unusual for you to be the epitome of put-togetherness, though it's often in a favorite piece you're seen wearing again and again. Try this trendy, yet classic, day to night jumpsuit–it's a fresh swap for your favorite little black dress. Priced at $139.

2. Scorpio: The Scorpion (October 23-November 21)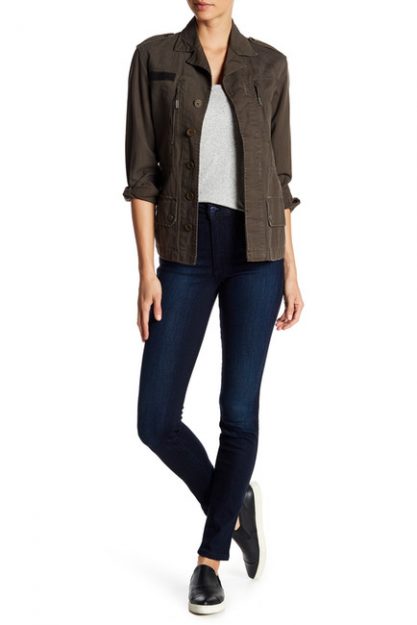 Scorpios are known for their mysteriousness and seductiveness. Already magnetic to begin with, reserved Scorpios don't need much help drawing attention to themselves, since it's usually their mystique, not their attire, that attracts others to them. It's believed that Scorpios often gravitate toward classic, potentially pricey, designer basics and don't usually get their fill of risk-taking through fashion. With a dramatic dark wash, reputable label, flattering high-rise, and an on-trend skinny fit, you'll quickly make these jeans your new wardrobe staple. Priced at $79.97.

3. Sagittarius: The Archer (November 22-December 21)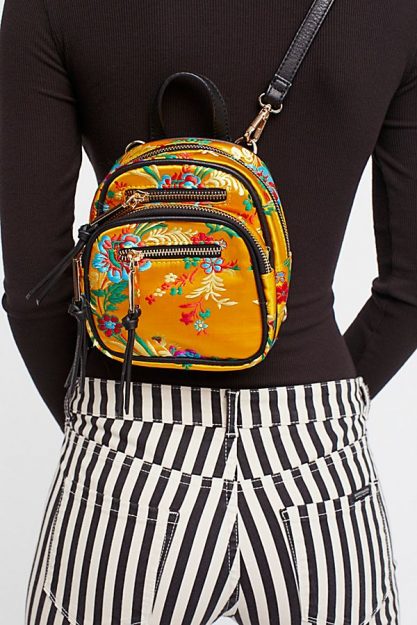 Lively, cheerful, and sometimes extravagant, Sagittarian women are always down for a shopping extravaganza, er trip. And while you're there, they'll tell you the truth, and nothing but the truth, about whether or not those jeans make your ass look big. Known for their worldly and nomadic nature, you'll probably find this zodiac sign packing a bag for their next excursion, perhaps inspiring you to tag along. Relaxed elegance with quirky accents is great for the traveling Sagittarian, which is why we recommend this adorable and striking kimono mini backpack that's perfect for toting your passport, cash, and lip gloss on a sightseeing adventure. Priced at $48.
4. Capricorn: The Goat (December 22-January 19)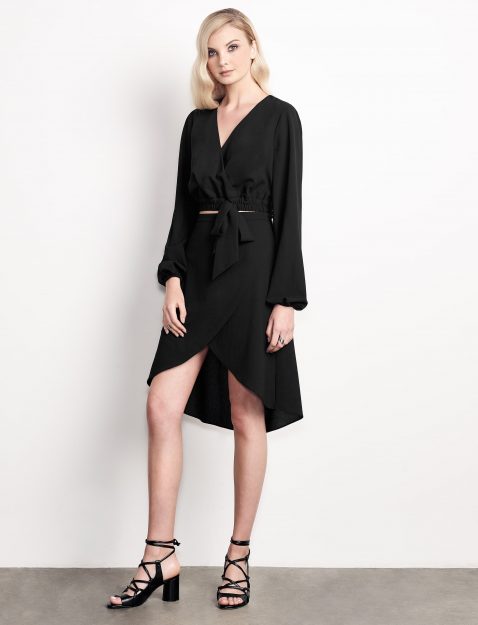 Capricorns are probably the most practical sign in the zodiac, so they gravitate toward comfortable pieces, but almost always with a side of effortless sophistication. Check any Capricorn's closet and you'll probably find an array of structured blazers and amazingly well-tailored trousers, jeans, dresses, and blouses in silk, leather, cashmere, and other top-notch materials. Set in their ways, from hair to makeup to clothes, Capricorns know what styles work for them and stick to it. This two-piece set is elegant with a twist, plus Capricorns will love being able to style this multiple ways, appealing to their practicality. Priced at $128.
5. Aquarius: The Water Bearer (January 20 to February 18)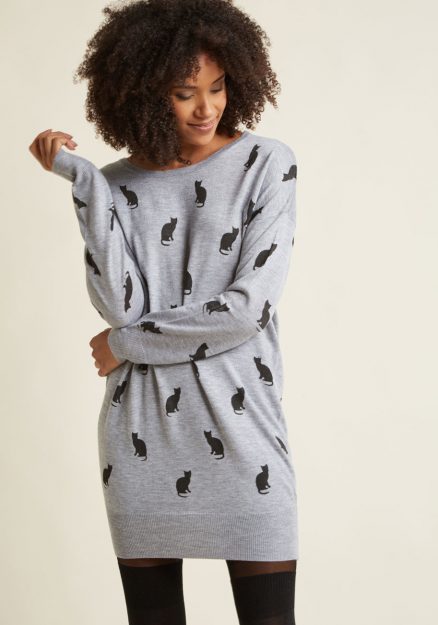 People born under the Aquarius zodiac sign are believed to be highly experimental, exuding an innovate and oftentimes avant-garde energy. Always into the cutting edge of things, especially when it comes to technology, you may be sporting clothes that serve double-duty for ease of use with the latest smartphone. Your unpretentious, informal nature, combined with your unique edge, means you'll probably never show up to the party in the same outfit as another. Oh, and the party? That's code word for peaceful protest against one of the many causes you care about. Crazy cat lady and animal lover approved, you'll love wearing this cozy kitty sweater dress. Priced at $54.99.

6. Pisces: The Fish (February 19 to March 20)
The dreamers of the zodiac, Pisces are sensitive, gentle, romantic, and creative. Many will have an affinity for the arts or be artistic. And although they may be hard to nail down, as they do enjoy their personal time away from the world, you can bet that when you do find them, their style will reflect their sensitive attitude. We think flowing styles, perhaps incorporating shades of blue, like the color of your "home," and soft exteriors might work best for most Pisces. Try this beautiful kimono maxi with a pair of stacked platform heels and a barrette in your hair. Priced at $149.95.
*Disclaimer: Help support EcoSalon! Our site is dedicated to helping people live a conscious lifestyle. We've provided some affiliate links above in case you wish to purchase any of these products.
Related on EcoSalon
5 + 1 Ways to Dress for Your Zodiac Sign (Part 1 of 2): Friday Finds
Beauty Products for Every Astrological Sign
Colorstrology: A Horoscope, Except With Color!