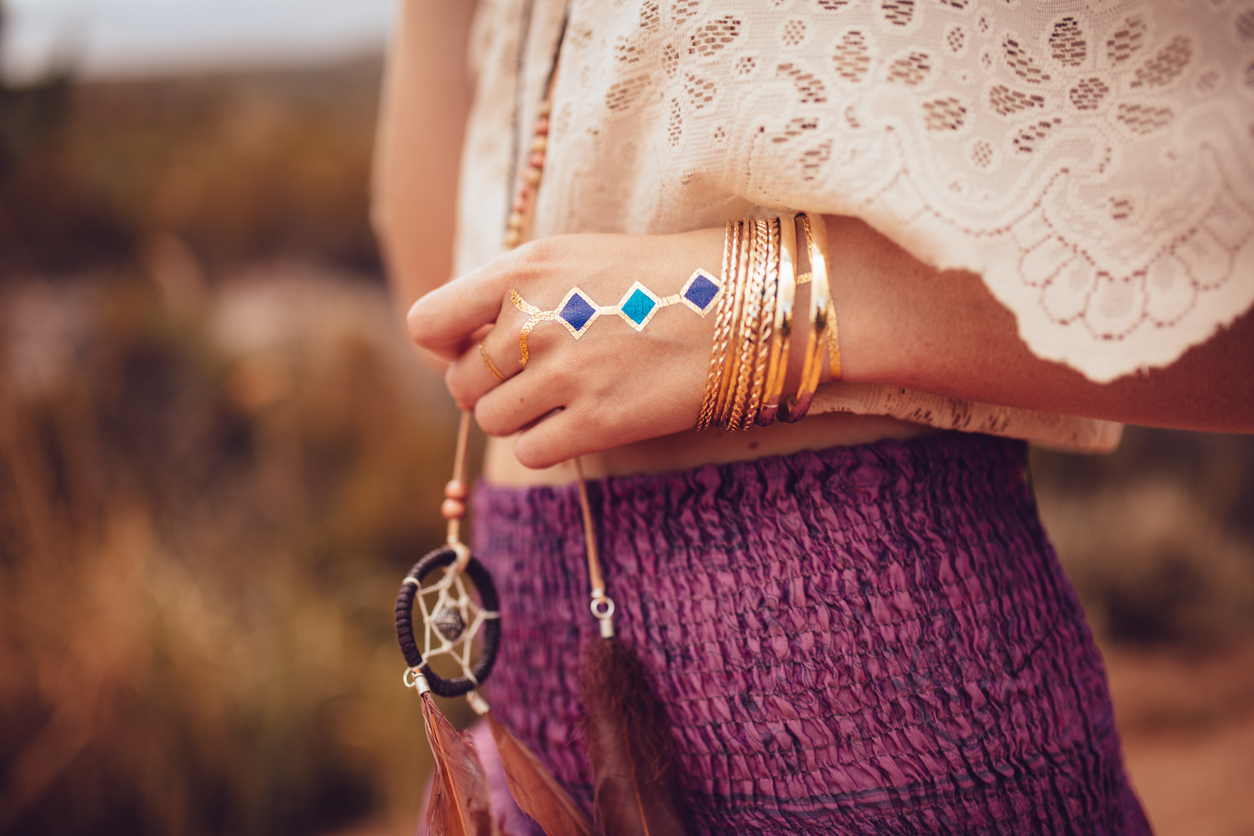 Jewel tone colors are the hallmark of fall. Rich, deep, and highly flattering, choosing clothes and accessories featuring these hues is sure to pack a punch. Take a look at our picks below and get inspired for autumn!
1. Deep Citrine Cords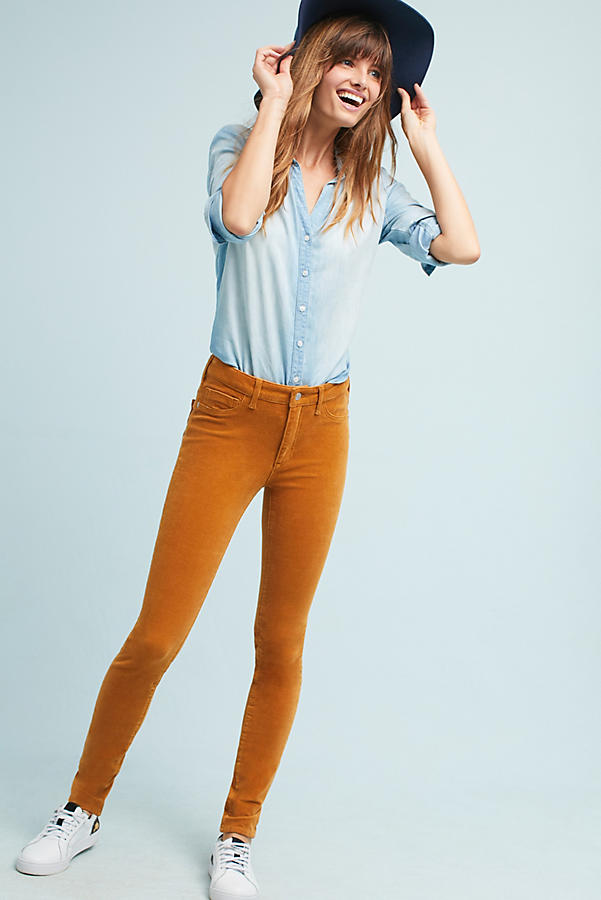 From the French word for lemon, the jewel citrine is a well-known variety of quartz said to range in color from pale to golden yellow, appearing as light as honey or nearly brown. And when it comes to changing seasons, this is definitely a shade reminiscent of falling foliage. Perfect for putting you in the mood for cooler weather, these citrine cords are a great wardrobe staple that add the perfect splash of color. Pair these with all of your neutral sweaters and tops, or take a risk, and couple these corduroys with other jewel tones. They'll look great with boots, loafers, sneakers, and sandals, too. Priced at $88.  
2. Purple Garnet Pullover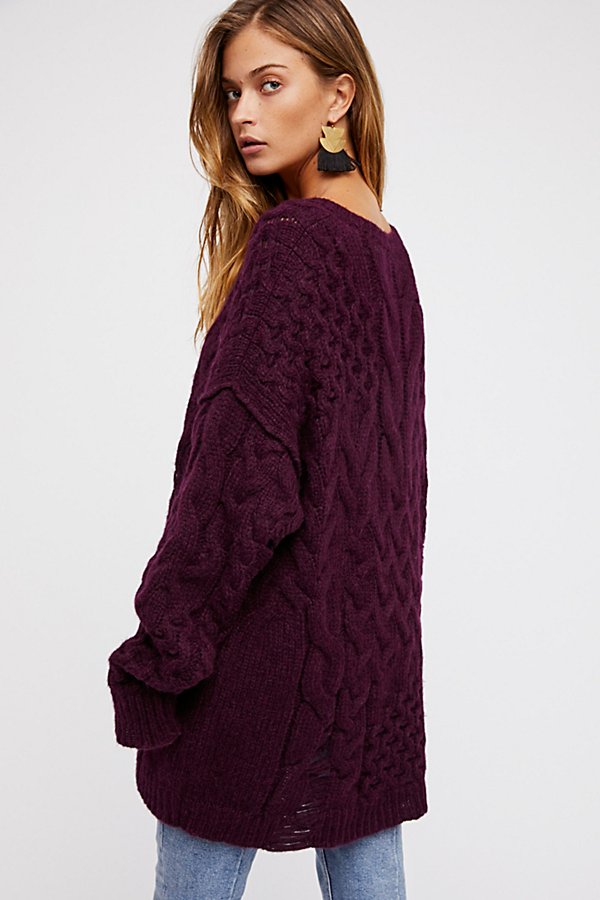 Jewel tone colors are often dramatic, which is exactly what we love so much about this next piece. A classic essential for your fall wardrobe, a comfy, chunky cable knit sweater is an excellent addition. Factor in a deep, beautiful hue like this purple garnet, and you have the recipe for a great fall staple. From making holiday rounds and eating plenty, to relaxing at home and reading your favorite book, it's the type of sweater that will quickly become like a second skin. It's a great length for pairing with leggings or tights, but would also look great with jeans. Tuck in the front for a different look. Priced at $168.
3. Sapphire Blue Overalls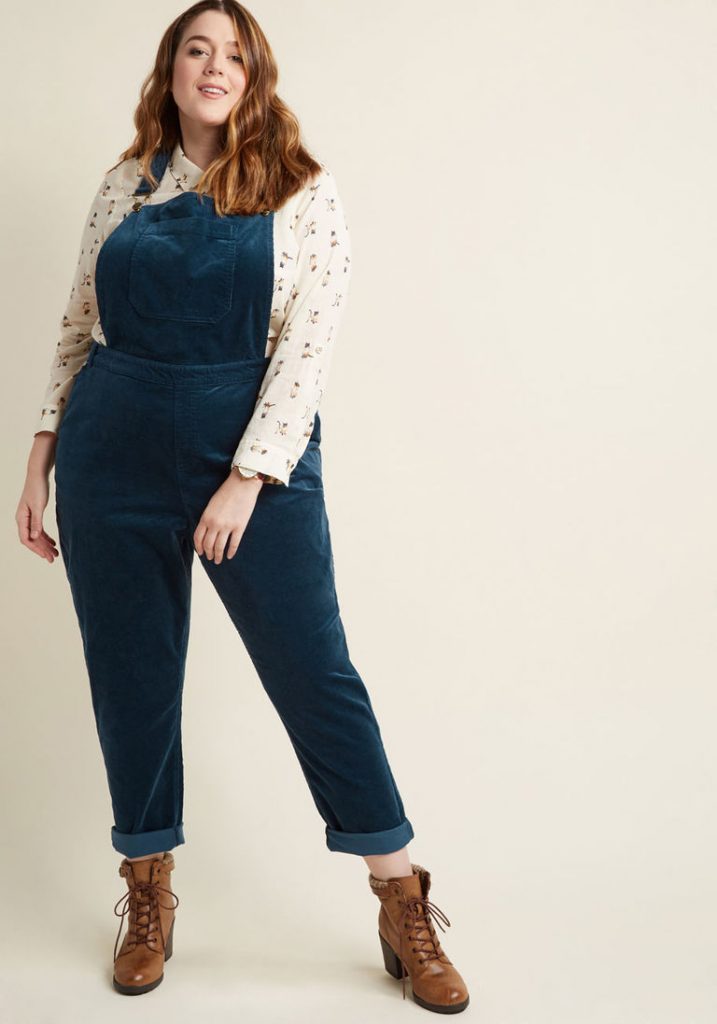 This awesome one piece covers your bases for fall fashion and total comfort. Great with sweaters, tees, and button-down shirts, plus perfect for layering, you have a surprising number of options for styling these overalls. From a chunky knit cardigan and loafers, to a tailored blazer and boots, there are lots of fun ways to make these work for you. The color, akin to sapphire blue, definitely falls under the family of jewel tone colors. Try this shade of blue's complementary color, burnt orange, for a lively match, or stick with toned down hues for a more subdued look. Priced at $79.99.
4. Emerald Green Top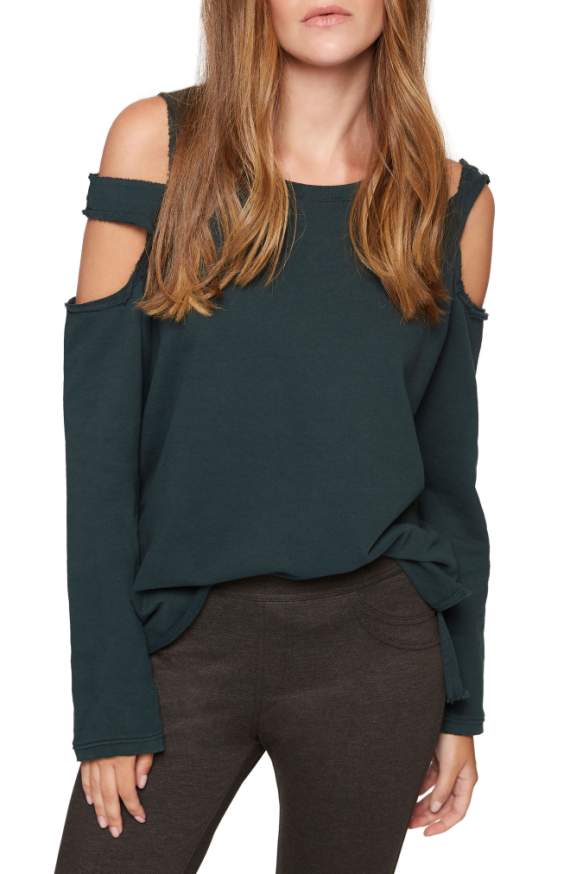 Ranging from a true green to one with a touch of blue, emerald varies in appearance, but always delivers. In addition to jewel tone colors being on trend for fall, statement sleeves are still totally a thing. This slouchy sweater features a cold shoulder look with raw edges that would look great with leggings, jeans, vegan leather pants, skirts, and more. Definitely a departure from the typical sweater, this one looks and behaves more like a shirt, but with added warmth and style. Great for layering, or wearing solo, have fun with your jewelry, shoes, and other accessories. It's like starting with a blank canvas–the possibilities are endless. Priced at $66.99.
5. Deep Ruby Dress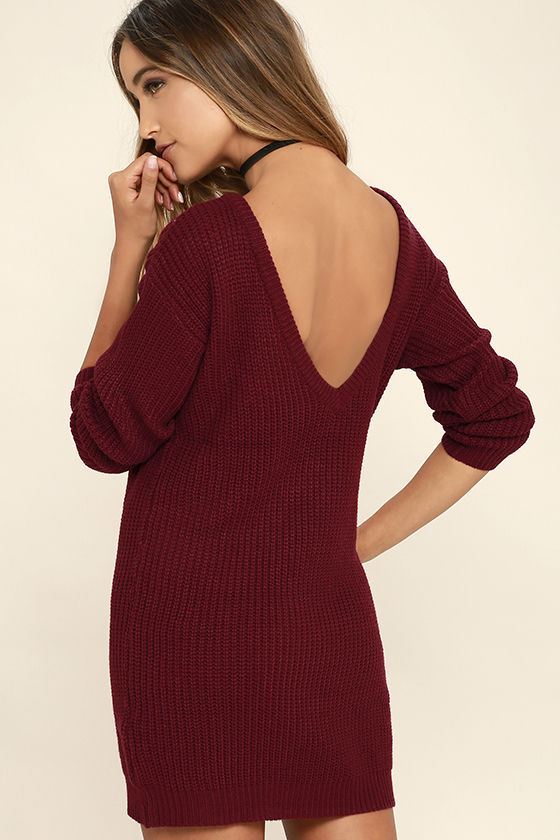 A tad darker than your typical ruby red, this richly hued dress is the epitome of fall-forward color and is sure to spice up your wardrobe. The V-shaped back is a unique touch that can be worn as shown, or turned around to the front. Great with all of the usual fall staples, this sweater dress will work perfectly with leggings, jeans, scarves, hats, and a variety of boots. For an even sexier version, try this dress solo, and pair it with knee-high or thigh-high boots for the perfect date or girl's night look. Priced at $58.
*Disclaimer: Help support EcoSalon! Our site is dedicated to helping people live a conscious lifestyle. We've provided some affiliate links above in case you wish to purchase any of these products.
Related on EcoSalon
5 Boho Style Pieces for a Carefree Descent Into Fall: Friday Finds
5 Looks Inspired by Pantone's NY Fall Color Palette: Friday Finds
5 Nautical Pieces to Set Sail in This Fall: Friday Finds