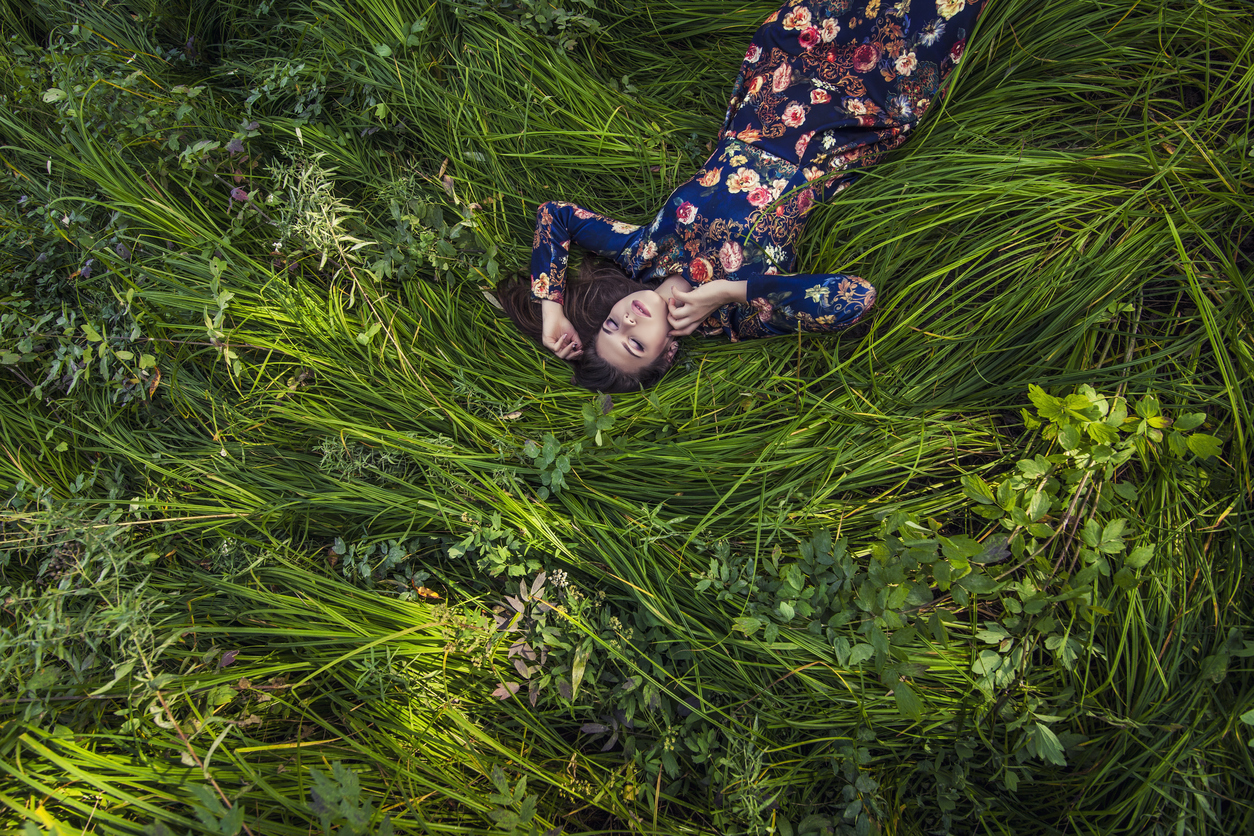 The floral print trend for fall is bold and unapologetic. Quite the opposite of the ditsy floral patterns of summer, autumn blooms are large, oversized even, and definitely make a statement.
From dark gothic botanicals to feminine palettes, designers are releasing a variety of styles suited for a range of tastes. Great for experimenting with pattern mixing, or just adding a touch of bohemian chic to your everyday wardrobe, the floral print pieces we've chosen are evergreen and fashion-forward–items you'll wear often and for many seasons to come.
1. Full Bloom Blazer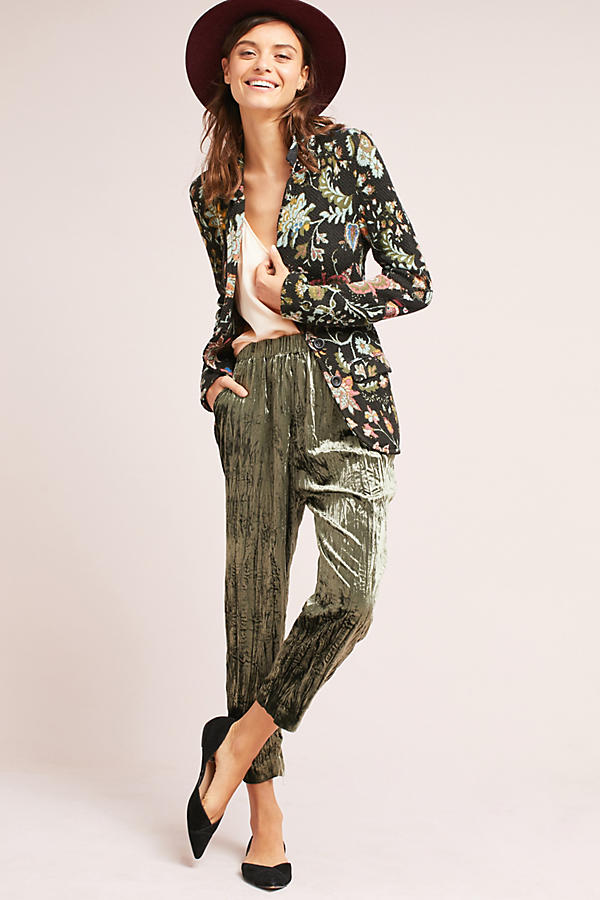 Floral print is a great way to inject a little whimsy and beauty into office wear, especially in the form of an impeccably tailored blazer. It has all the lines, lapels, and structure you expect to see in a professional environment, minus the predictability. Definitely a departure from your everyday blazer, this beautifully detailed jacket will spice up your wardrobe and put a smile on your face. Plus, it can very easily be dressed up or down, looking just as polished with jeans as it would with trousers. Priced at $198.
2. Garden Delight Dress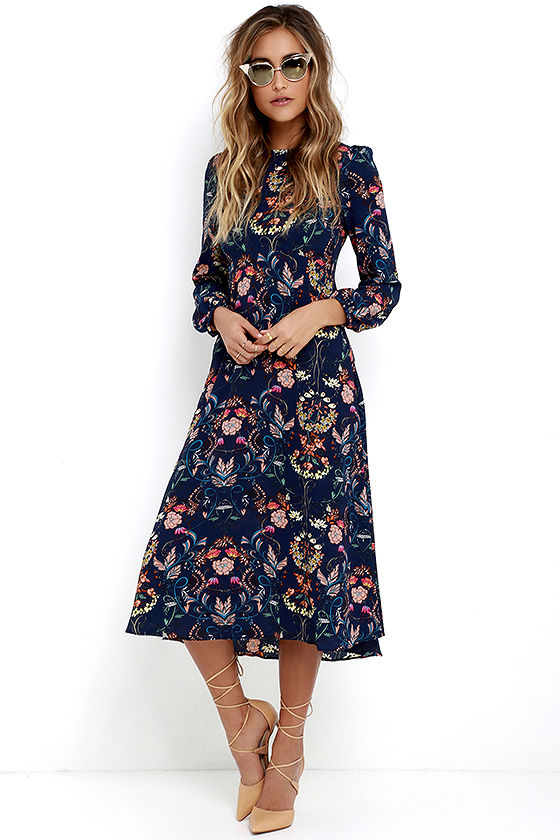 Don't dismiss versatile pieces that can be worn for basically three out of the four seasons, if not all four, depending on where you live. In other words, dresses are totally in for fall! The deep navy blue, orange, peach, teal, and other earthy colors make this dress the ideal color scheme for autumn. Plus, this piece, coupled with a pair of tights and a cozy jacket, will look amazing with all types of boots. Great for work or play, you'll get many miles from this dress. Priced at $67.
3. Floral Boho Boots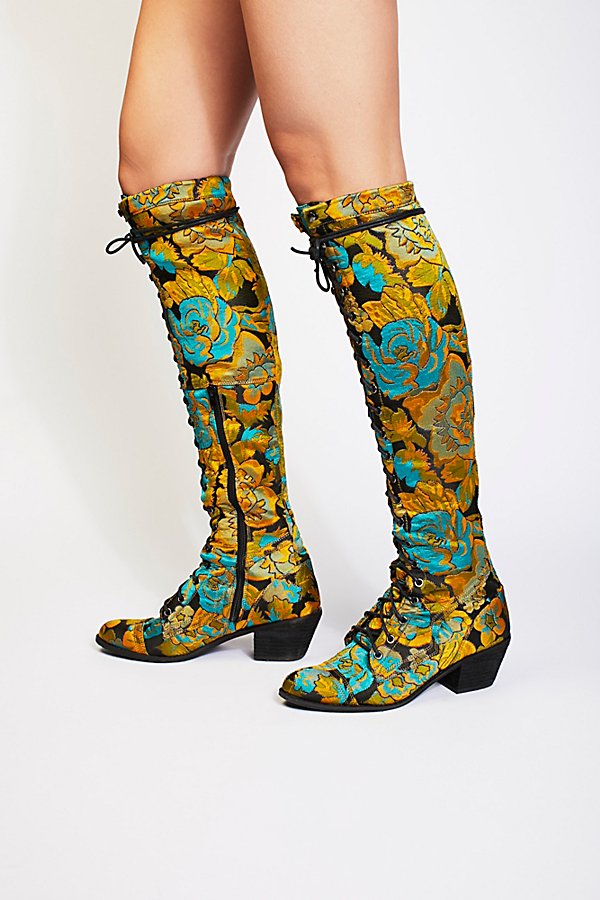 If you've been looking for a statement accessory that you can pull out again and again, then these boots may be precisely what your wardrobe's been missing. Amazing, head-turning, statement making–however you prefer to say it, these boots are meant to be seen and admired. Perfect for fall, the sateen finish, deep colors, and large floral are rich reminders of the season. The over-the-knee styling and lace front detail also add beautiful touches to their overall appearance. Wear them with dresses, leggings, tights, jeans, and skirts for a unique touch of floral print this autumn. Priced at $298.
4. Flower Child Pants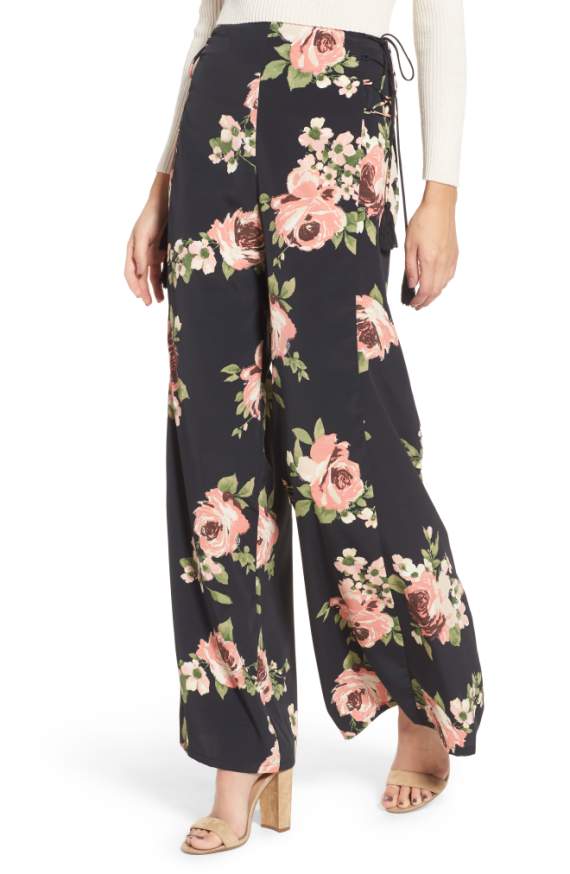 Ideal for mixing things up this fall, a pair of boho-inspired floral print pants are both beautiful and satisfying. Great for work or play, these pants can easily be dressed up or down. We can totally picture them with a cozy cable knit and a pair of sneakers, or teamed up with a button down and ankle booties. Great for wearing with flowy kimonos, cardigans, and other fall essentials, the styling possibilities are quite vast. Priced at $53.40.
5. Enchanted Flower Kimono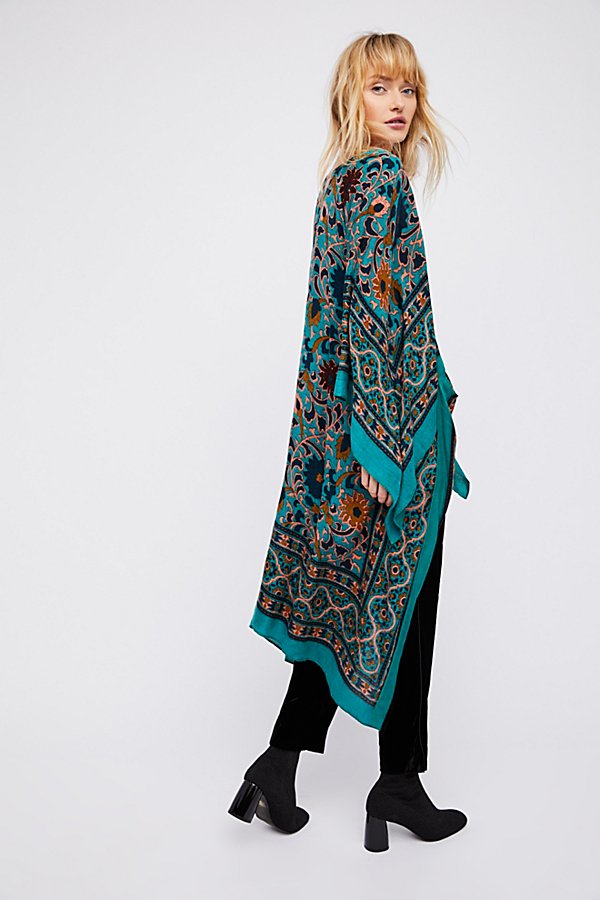 Kimonos are like the little black dresses of the fall season. Awesome layering pieces, there shouldn't be a closet (or capsule wardrobe) without one! The aesthetic depends on your personal style, of course, but in this case we've chosen a luxurious kimono featuring an enchanting floral print and deep, rich colors. The emerald really pops and would look superb with a variety of neutral colored fall pieces. Priced at $58.
*Disclaimer: Help support EcoSalon! Our site is dedicated to helping people live a conscious lifestyle. We've provided some affiliate links above in case you wish to purchase any of these products.
Related on EcoSalon
5 Boho Style Pieces for a Carefree Descent Into Fall: Friday Finds
5 Looks Inspired by Pantone's NY Fall Color Palette: Friday Finds
5 Nautical Pieces to Set Sail in This Fall: Friday Finds