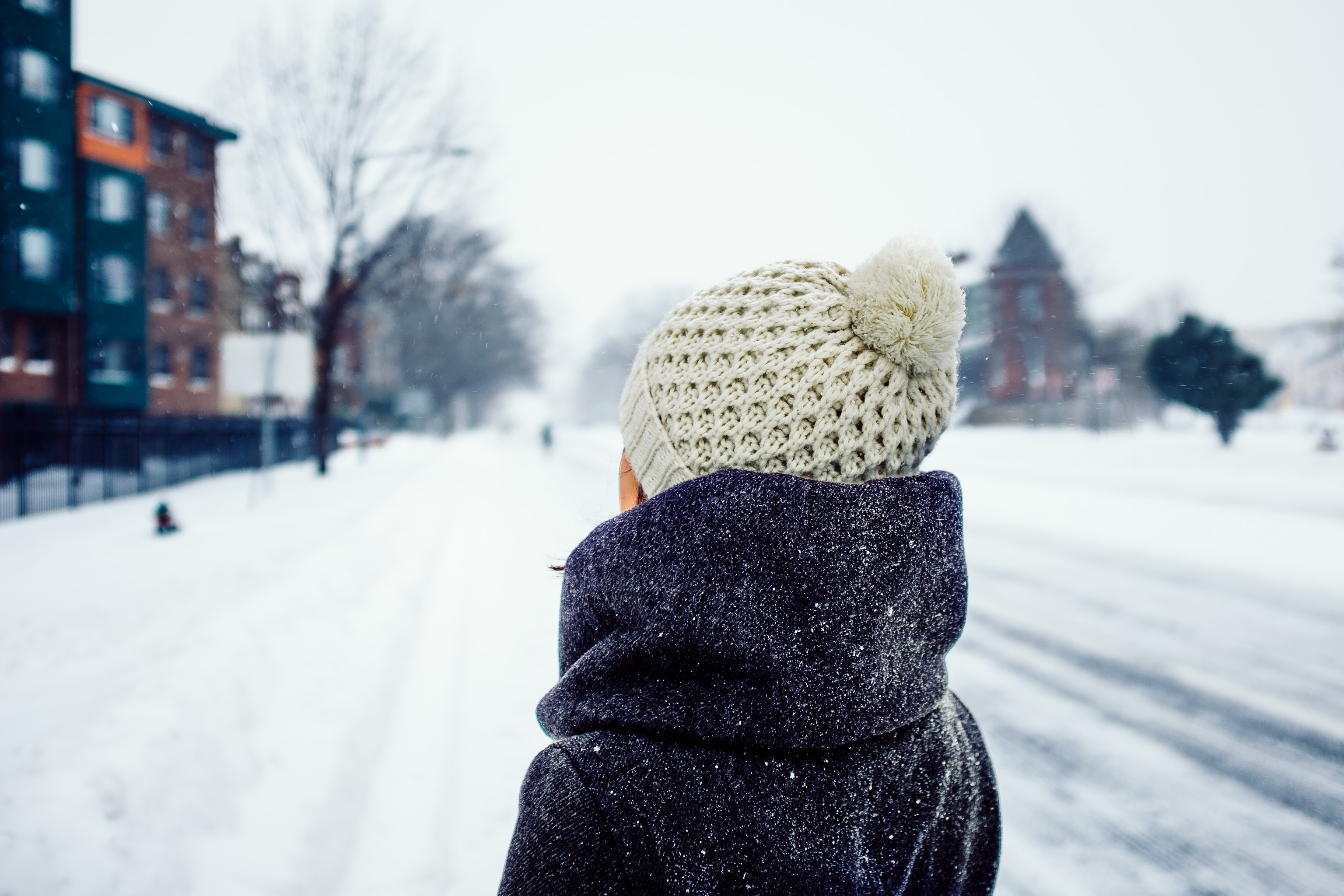 The myth that vegan coats and jackets are unattractive and outdated has long been dispelled by conscientious and fashion-forward designers. Thanks to trendsetters, like Stella McCartney and Leanne Mai-ly Hilgart, cruelty-free fashion is becoming a normalized and expected part of the fashion world. With that in mind, we hope you'll appreciate and enjoy our vegan coat and jacket round-up.
1. Faux Fringe Jacket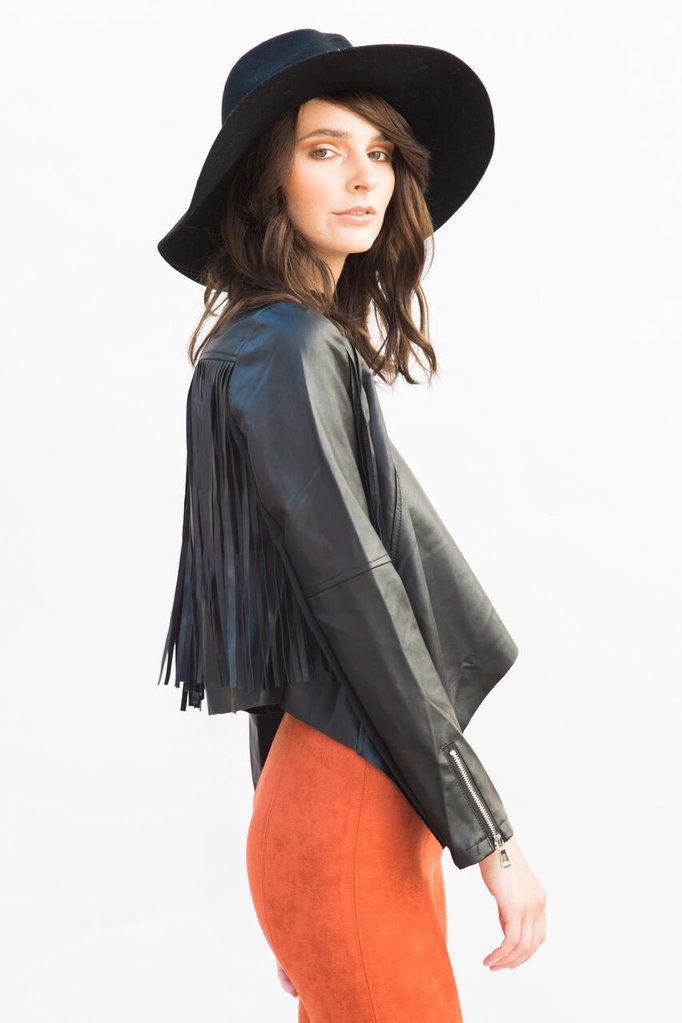 Edgy leather jackets never seem to go out of style. And with good reason. Turning the ordinary into extraordinary, a stylish faux leather jacket adds instant chicness to any outfit. When you can find one with bonus details, like this awesome back fringe and draped waterfall front, it's like winning the jacket lottery. Not only is this piece made from faux materials and certified vegan, it's a definite nod to the ever-popular bohemian look. Pair it with everything in your closet this fall and winter, then keep it around for spring and summer nights. Priced at $98.
2. Pretty Hemp Parka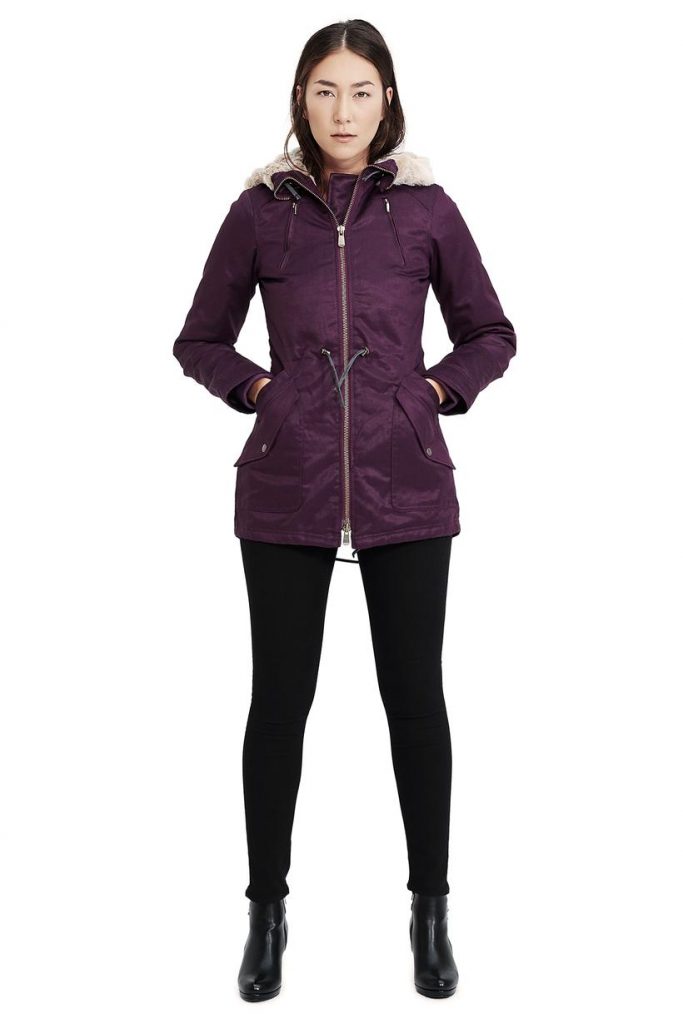 If you're looking for serious warmth coupled with serious style, then you'll want to spring for this down-free vegan coat. Organically grown, HoodLamb's hemp clothing and accessories are created from cruelty-free products and devoid of harsh skin-harming chemicals. The Satifur lining inside this coat is made from a combination of hemp, recycled plastic, and acrylic fibers. Given four out of five snowflakes on the warmth-providing scale, this coat can withstand rain, snow, and 14 degree temps. Plus, it's really pretty (loving this purple jewel tone) and comes in a variety of colors. Priced at $395.80.
3. Little Black Coat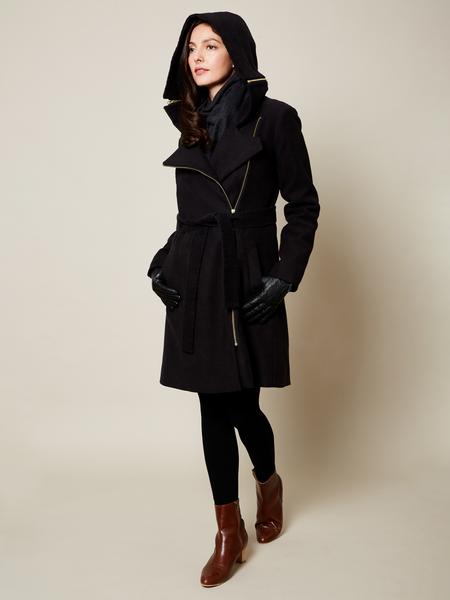 Akin to the ever-fashionable, ever-versatile little black dress, this is the fall and winter equivalent we like to call the little black coat. Sexy, stylish, and sustainable, this impeccably tailored piece is designed to accentuate the body while still providing complete functionality.  With a detachable hood, snow-resistant exterior, and pro-vegan brand you can trust, this Vaute Couture coat is one you will have for many years to come. Available in a variety of colors, you can express yourself here, or stick with the great, go-with-everything black. We're also really inspired by the all-black ensemble paired with tobacco ankle boots. Priced at $575.
4. Indigo Puffer Jacket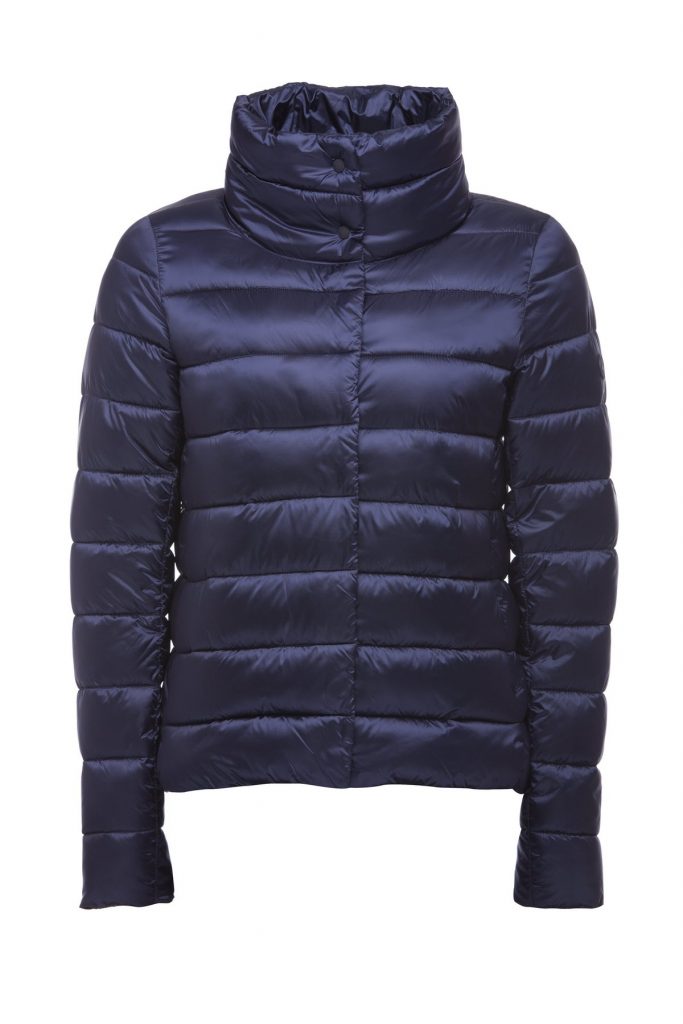 Smart and ethical with a futuristic aesthetic, outerwear from Save the Duck promises to be warm, cruelty-free, and attractive. Vowing to never use feathers, leather, hide, or fur, you can rest easy buying vegan coats from this company. The piece we've chosen is cast in a beautiful shade of blue, features an iridescent exterior, and provides breathable protection from the elements. With a variety of colors and styles, it will be tempting to buy a coat in each of Save the Duck's beautiful hues. Either way, you'll be wearing one, or several, of these coats year after year. Priced at $178.
5. Soft Blush Coat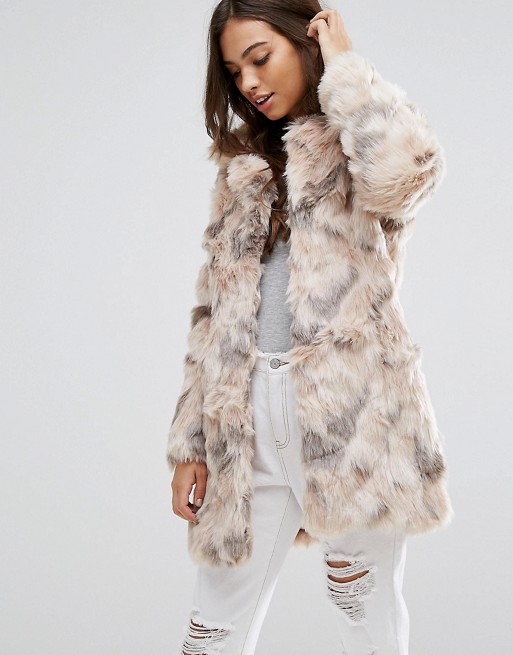 Leaning more on the trendy side of today's vegan coats, this abstract, faux fur piece is both thoughtful and statement-making. The silky "fur" exterior is made from acrylic, so there's no need to fret over its origin. One for the adventurous fashion risk-taker, the beautiful blush colored coat is a soft choice for fall and winter. Great paired with grays, whites, pinks, denim, and other neutrals, you'll find yourself wearing this piece again and again. Whether you decide to go edgy, or soft and feminine, this coat can easily be dressed up or down depending on your mood. Priced at $87.
*Disclaimer: Help support EcoSalon! Our site is dedicated to helping people live a conscious lifestyle. We've provided some affiliate links above in case you wish to purchase any of these products.
Related on EcoSalon
5 Boho Style Pieces for a Carefree Descent Into Fall: Friday Finds
5 Looks Inspired by Pantone's NY Fall Color Palette: Friday Finds
5 Nautical Pieces to Set Sail in This Fall: Friday Finds