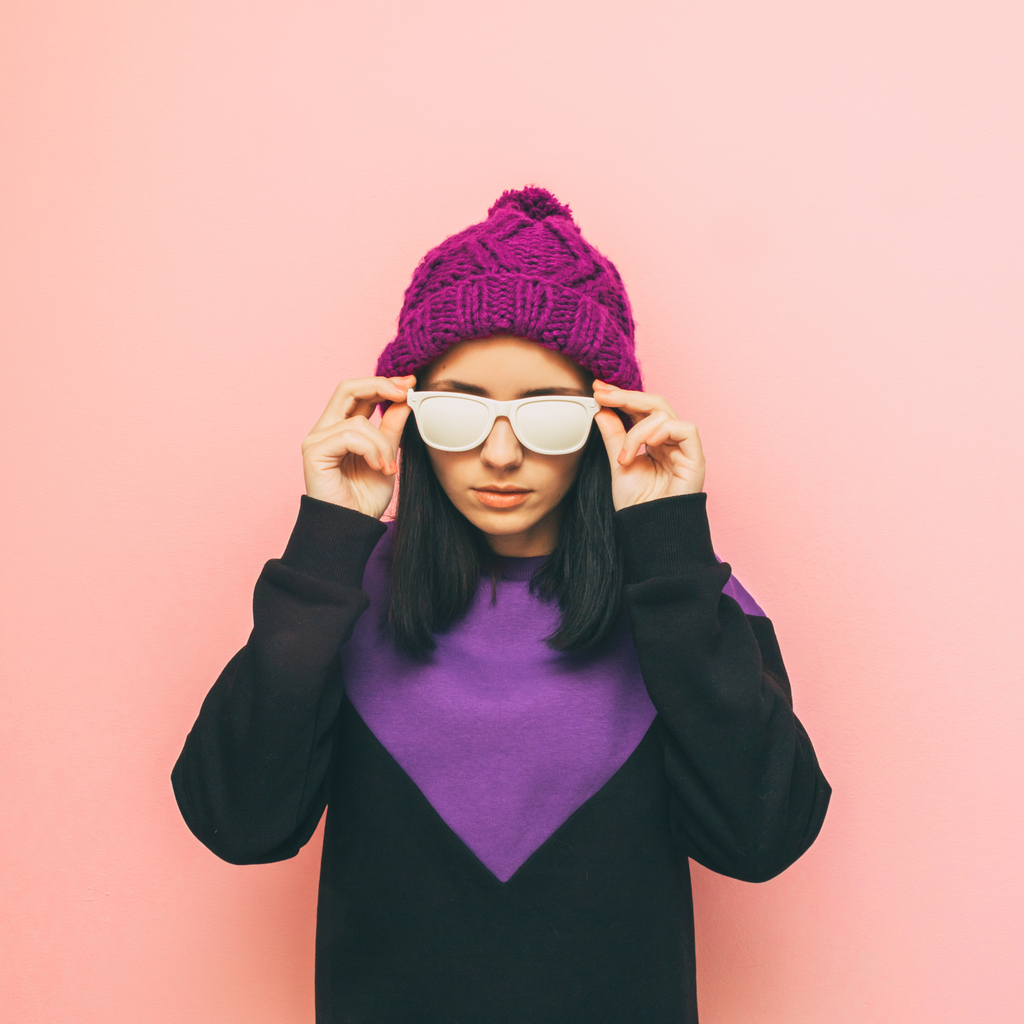 The wait is over, for the expert in predicting color trends, Pantone, has released its much-anticipated color of the year, and it's Ultra Violet, a shade leaning more toward the true purple or blue-violet spectrum, rather than a red-leaning merlot.
Said to represent a mystical ideology indicative of the cosmos, including "the intrigue of what lies ahead," Pantone believes this particular purple is akin to the limitlessness of the night sky and "symbolic of what is possible and continues to inspire the desire to pursue a world beyond our own."

Furthermore, Pantone is taking the opportunity to incorporate a sense of mindfulness with the vivid color choice, and we aren't complaining. "Historically, there has been a mystical or spiritual quality attached to Ultra Violet. The color is often associated with mindfulness practices, which offer a higher ground to those seeking refuge from today's over-stimulated world. The use of purple-toned lighting in meditation spaces and other gathering places energizes the communities that gather there and inspire connection." With the kind of headspace this color is thought to evoke, we gladly say bring on the Ultra Violet!
1. Purple Peony Kimono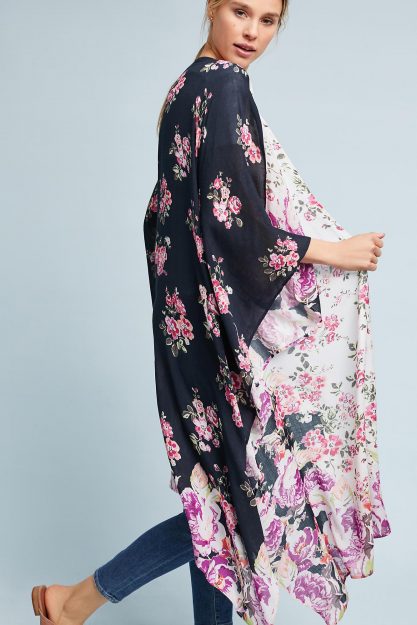 With this maxi kimono you can wrap yourself in this lovely peony pattern while also repping Pantone's color of the year. Beautifully incorporated into this two-tone wrap, the purple pops against the black and white backgrounds. Perfect for pairing with jeans and sweaters in the winter, you can wear this piece now and again in the spring and summer. Truly a year-round item, with a little layering and imagination, this can become a 2018 wardrobe staple. Priced at $118.
2. Vintage Plum Pants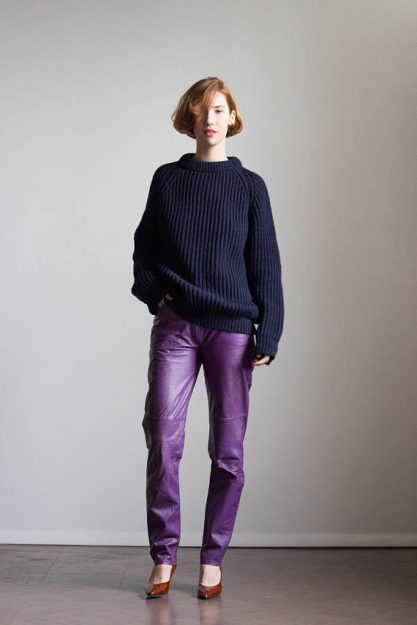 These early 1980s vintage leather pants were ahead of their time. Colored in the Ultra Violet hue of today, these evergreen bottoms feature classic jeans styling with a zip fly and slim legs. The leather is described as soft and these are said to be in excellent vintage condition, a pair even some vegans will feel comfortable slipping on. Great with a simple chunky knit sweater or a killer graphic tee, this is another item you can wear year-round with the proper styling. Priced at $98.
3. Vision in Violet Cardigan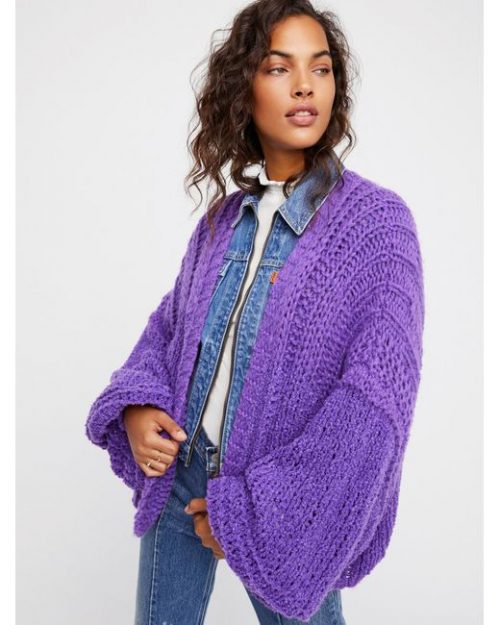 Top rated by buyers, this slouchy cardigan can be dressed up or down and features an open front design with voluminous statement sleeves. The Wild Purple is a fan favorite and popular among petite women looking for a sweater that isn't too long. Great with a basic tank, but still offering room for layering, this is a cardigan you can wear due to cold weather, or because of a frigid interior climate, like the always freezing office. Cute with jeans, dresses, trousers, and more, this cardigan is a keeper. Priced at $128.
4. Purple Moon Leggings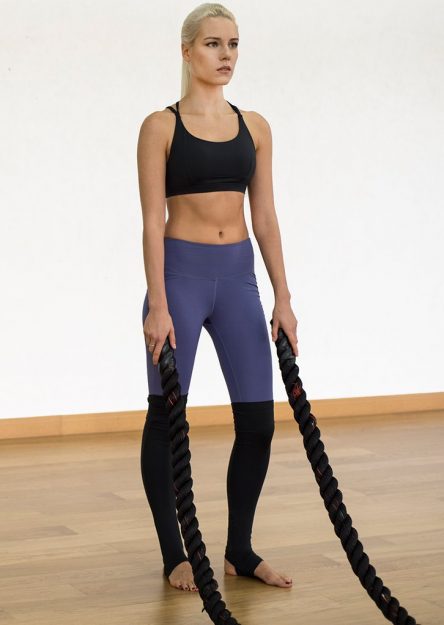 Get ready for your workout, yoga sesh, or just a stroll around town in these purple moon leggings from RUMI X. Made for movement by a yoga-instructor-turned-designer, you'll fall head over heels for these flexible pants in Pantone's Ultra Violet. Pictured paired with the Voice Leg Warmer in black, which we really adore, by the way, these leggings feature hip ruching, a flattering wide waistband, and a stirrup that hooks under each foot for a comfy and secure fit. Priced at $79.
5. Dusty Druzy Dress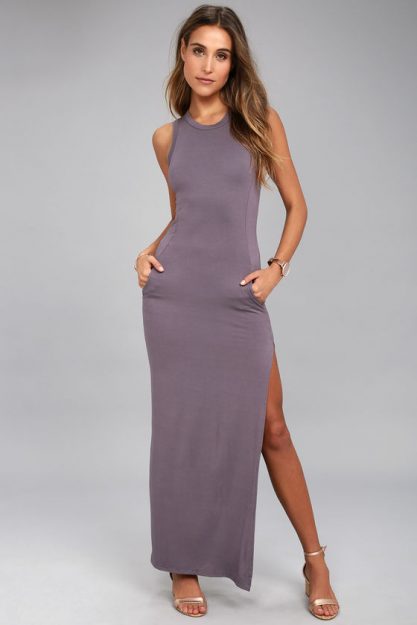 Our list just wouldn't be complete without a dress inspired by the new color of the year. And after stumbling upon this gorgeous jersey number with a kangaroo pocket (Yasss, pockets!) and sexy leg slit, we knew it was the one. Probably best suited for warmer winter climates and spring and summer wearing, this can still be a popular dress in your wardrobe. The form-fitting material allows for layering with outerwear, while the scoop-neck tank style is great for dressing up or down. Wear it with ankle booties and a bomber jacket, or go casual with a pair of white sneakers. Priced at $40.
*Disclaimer: Help support EcoSalon! Our site is dedicated to helping people live a conscious lifestyle. We've provided some affiliate links above in case you wish to purchase any of these products.
Related on EcoSalon
5 Cozy Picks for Luxurious Winter Lounging: Friday Finds
5 Glam Looks Perfect for Ringing in the New Year: Friday Finds
5 Very-Wearable Winter Fashion Trends to Try: Friday Finds