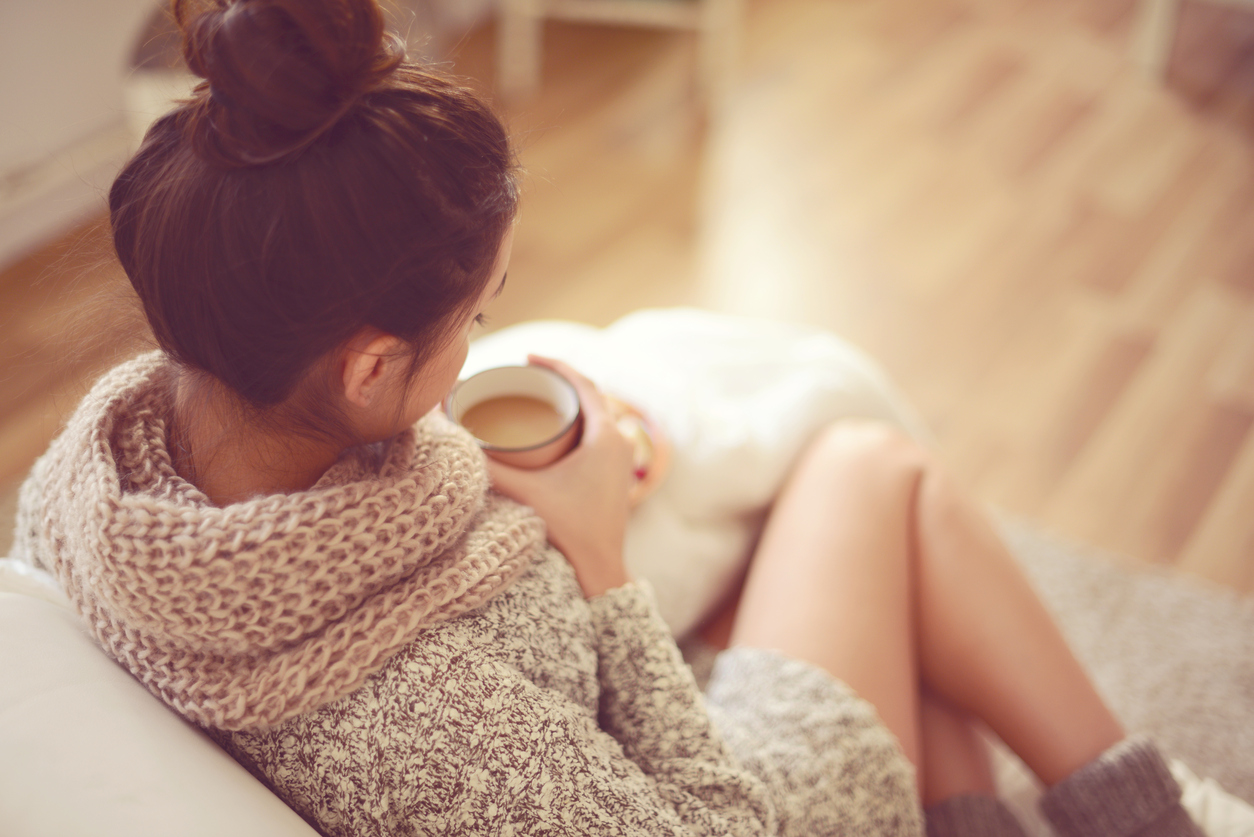 With the hustle and bustle of the holidays, sometimes we just need to take time out for a day of rest. And what better way to signify a little R&R than by also wearing clothes that help you unwind?
Cozy and comfy is where it's at, so we've hand-picked five of our loungewear favorites to help you get in the mood. Whether you do a little binge-watching and cocoa drinking, or prefer your night to feature yummy takeout and a bottle of wine, our list will help you dress the part.
1. Plush Sherpa Robe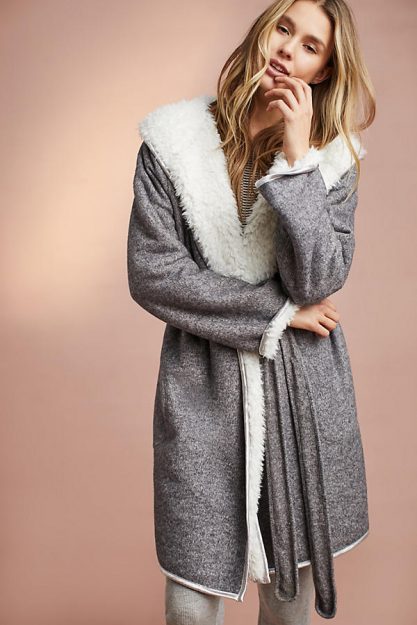 Perfect for hanging around the house, you, like all of the other rave reviewers, will want to live in this plush reversible lounge robe. Obviously awesome for wrapping yourself in luxurious comfort whenever the need arises (Who doesn't love a big, cuddly hug?), but also superb for a jaunt to the corner store for those times you run out of your favorite whatevers. Besides, we could totally see this dressed up with a pair of cool skinnies and boots with the sherpa side out, especially since the robe outerwear look is still trending. Priced at $138.
2. Cozy Velour Joggers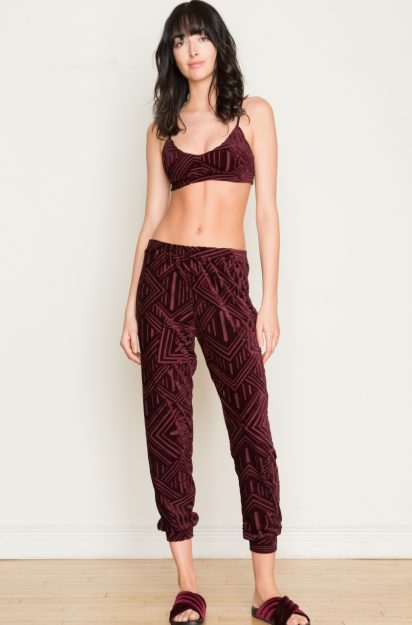 Somewhere between casual day wear, loungewear, and pajamas fall these luscious velour joggers. Wear them around the house all day while snuggled up with your favorite book, or toss on a cute t-shirt, a warm cardi (could also go with a bomber jacket), and a pair of sneakers for a seasonal take on the athleisure look. No matter how you choose to wear these, just know that this deep, rich color coordinates perfectly with a glass of your favorite red. Priced at $102.
3. Wrapped In Luxury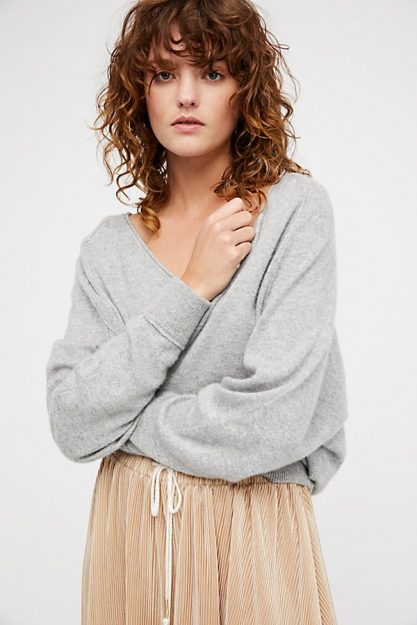 Nothing says warmth and luxury quite like an authentic cashmere sweater. This particular style blends cashmere and silk and offers it up in a relaxed, slouchy fit that's perfect for creating casual chic combos all season long. Great for at-home lounging with your favorite leggings or joggers, it will be your go-to piece for laid-back get togethers with friends and loved ones. Pair it with jeans and knee-high boots when hitting the town, and add a touch of holiday sparkle with your favorite jewelry. Priced at $168.
4. Second-Skin Pants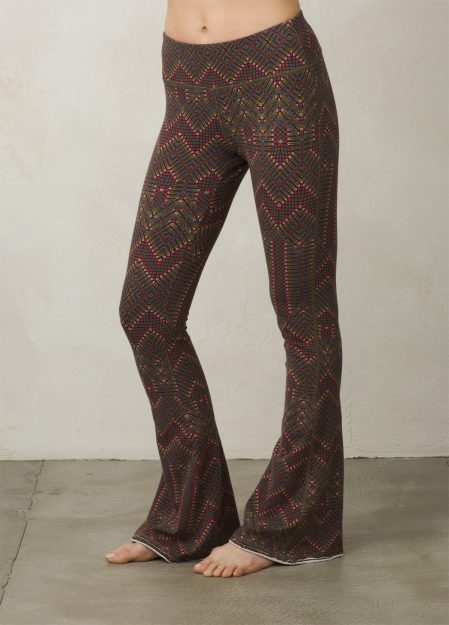 Although these are designed to be yoga pants, anyone who has put on a quality pair can attest to wanting to practically live in them 24/7. A departure from the usual jogger or skinny style, these bell-bottomy leggings will spice up your casual rotation a bit thanks to the wider opening. Perfect for lounging, a little at-home yoga for winding down, or pairing with a cozy sweater for a little on-the-town shopping or lunching, we're certain that you'll find plenty of reasons to wear these soft, second-skin pants. Priced at $89.
5. Cocoon-Shaped Cardigan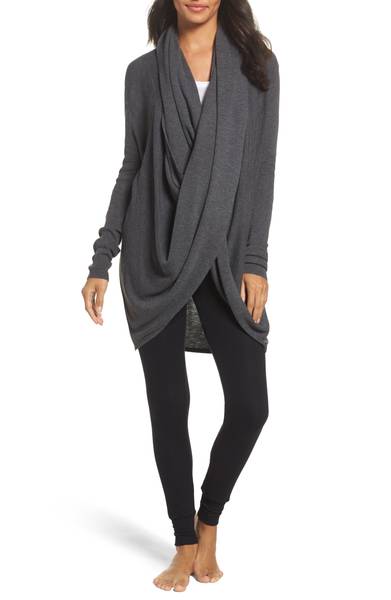 Perfect for dressing up or down and keeping on hand when you need an extra layer of warmth, you'll find yourself wearing this piece at home, work, and on the weekends. Choose to style this cozy cardigan cocoon-shaped or in low-high form, where it's longer in front than it is in the back. Great for lovers of relaxed clothing (could very well classify as boho) or for nursing mamas that want ease of access, there are many reasons for getting or gifting this soft and stylish cardigan for the holidays. Also comes in black and burgundy. Priced at $68.
*Disclaimer: Help support EcoSalon! Our site is dedicated to helping people live a conscious lifestyle. We've provided some affiliate links above in case you wish to purchase any of these products.
Related on EcoSalon
5 Ways to Crush the Velvet Trend: Friday Finds
5 Edgy Menswear-Inspired Picks for Fall: Friday Finds
5 Dazzling Looks That'll Have You Holiday Party-Ready in a Flash: Friday Finds