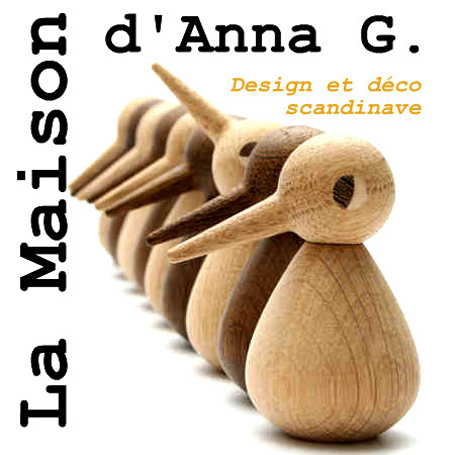 Wherein we ask our favorite design bloggers, curators and forecasters what inspires them.  
Anna Gustafsson grew up in Sweden, lived in Australia, then in Switzerland, and has since settled down in Paris where she writes about Scandinavian design and interior decorating. If the mention of Scandinavia hasn't given it away by now, we heart her bilingual blog La Maisson d'Anna G. for it's clean photography and always-digestible Nordic eye candy.  
Anna chose to answer question number three: what's your favorite object and how did you find it?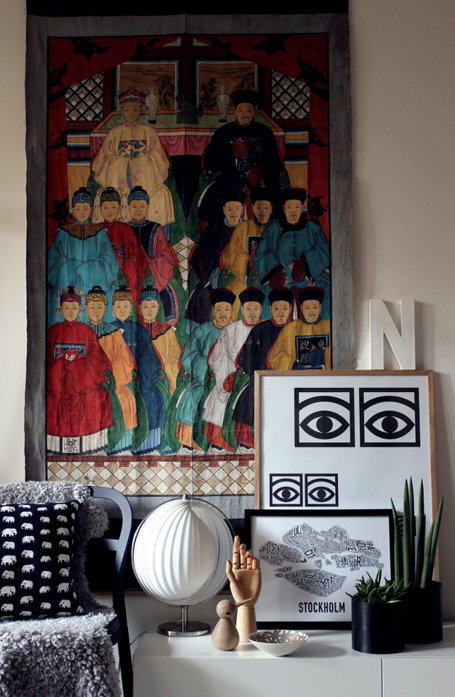 Many years ago during a period with a lot of changes in my life, I ran into this old and traditional Chinese canvas painting at a flea market. The style in my home is pretty Scandinavian and not very Asian at all, but I immediately loved this painting with its beautiful colours. The two girls who sold it said that their uncle had brought it back from China where he had lived for many years in his younger days. I have no idea whether that was actually true or not, but the canvas seemed pretty authentic to me. Being on a tight budget at the time I had to use all my negotiation skills to get it, which I obviously did in the end! For some inexplicable reason, it felt like the painting somehow represented the beginning of a new life.
I have moved houses a couple of times after that, but this canvas is always the first thing I hang up in a new place. I love the contrast it creates with the rest of my things and its color scheme has even influenced and steered the colors throughout my whole home. Most of my furniture is white, black or wood, but I have picked up colors from the painting on cushions, throws, lampshades etc.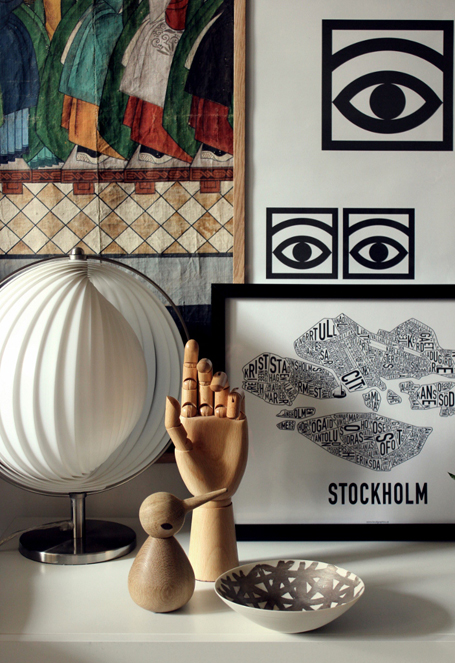 It would be fun to know a bit more about the painting itself, but for the time being I'm happy just admiring the colors and imagining the story behind it!
The 5 Questions Series is an ongoing project wherein we peek inside the workspaces and living spaces of our favorite design bloggers, curators and trendsetters.