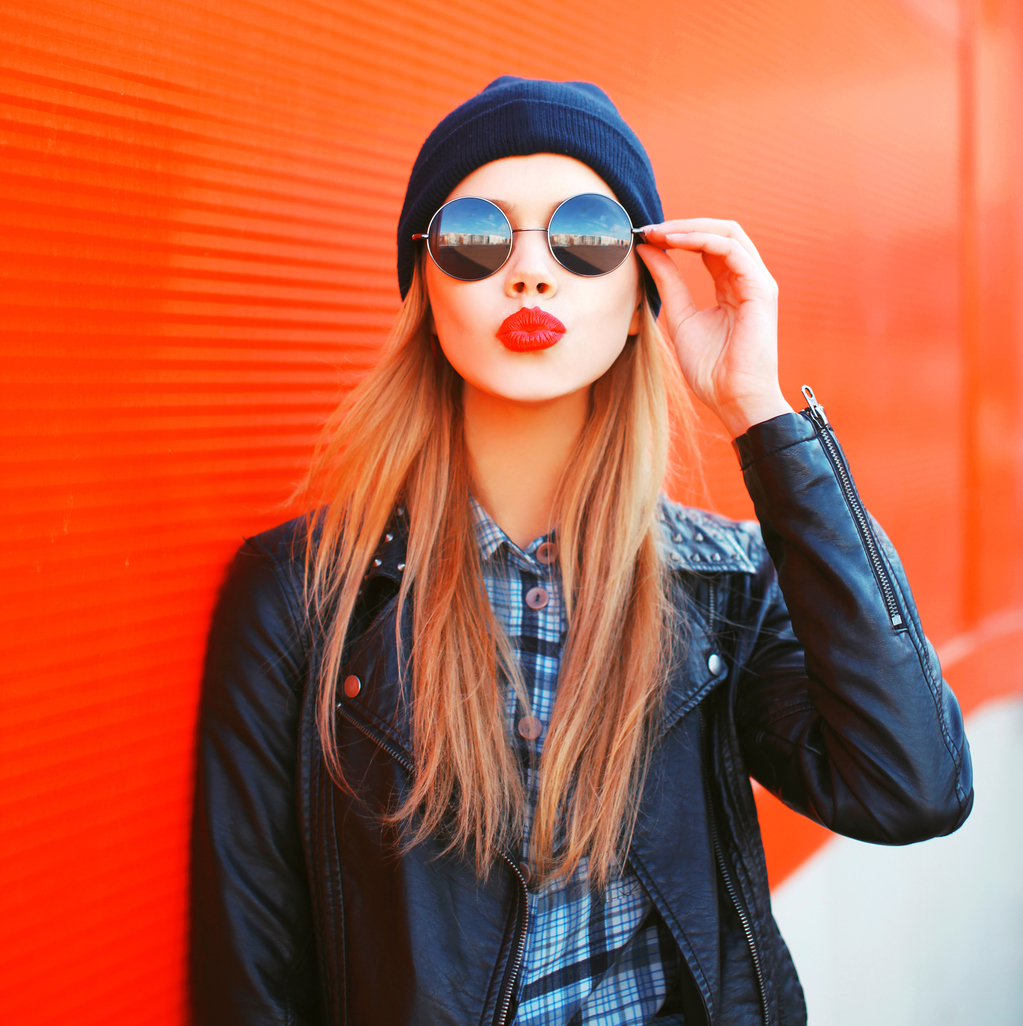 We believe in treating yourself, even more so if the last few weeks have been especially stressful. That, and sometimes we get what we want, but little of what we actually need. Fortunately, your best interest is at the forethought, and our eye is on the new year ahead, a theme we adhered to when choosing every item on our list that should fit with most budgets.
1. Dreamy Watercolor Calendar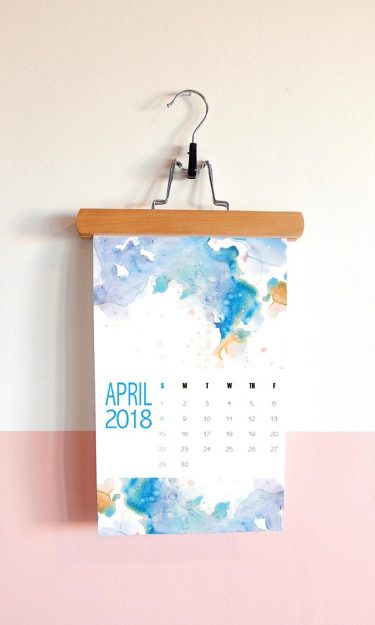 Let this gorgeous watercolor calendar inspire your 2018. Jot down notes, mark special days, and stay organized without having to always rely on your cell phone. A great way to get back to simpler times, incorporating a monthly calendar puts you in touch with visual and tactile qualities you just can't recreate with technology. Plus, when it comes to a mid-afternoon daydream, you simply can't beat this view. Priced at $24.
2. Empowered Clothing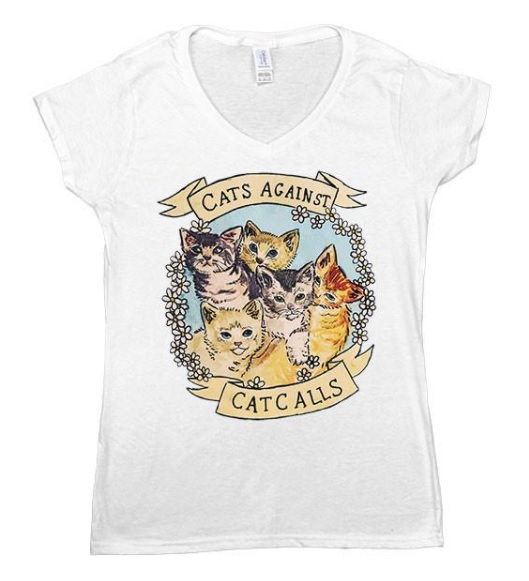 Although it's easy to feel set back by current social and political issues, it's important to keep pushing forward. Whether dealing with gender equality, reproductive rights, body acceptance, or another personal, highly debated topic, positivity is what's needed to influence our actions and thoughts in meaningful, progressive ways. Remind yourself about the cause daily in a really fun way with one of the amazing items from Feminist Apparel. Worthy of becoming your new favorite graphic t-shirt and best little conversation starter around, you'll fall in love with these cute and sassy kitties. Priced at $29.95.
3. Healing Crystal Jewelry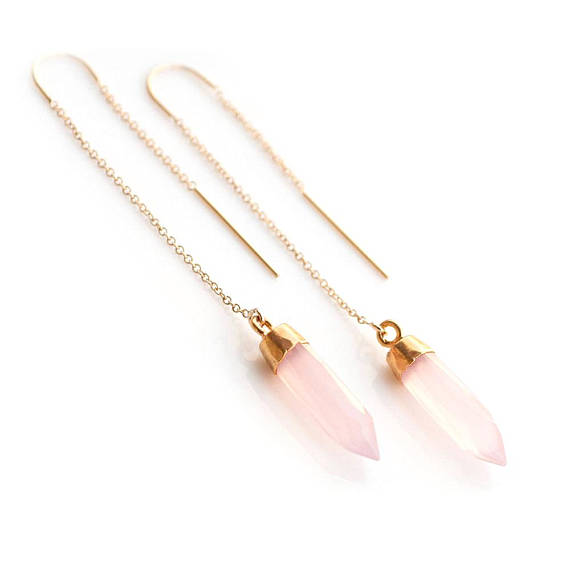 The holidays are hectic and downright draining for most of us, so why not treat yourself to some natural crystal jewelry that has a dual purpose–to beautify and to heal. We've chosen this stunning pair of chalcedony earrings, but you can spring for necklaces, bracelets, or rings to get your mind right for the new year. This particular pair is perfect for enhancing mental acuity, absorbing negative energy, and harmonizing mind, body, and emotions. However, there are a variety of stones available to fit your needs. Priced at $48.
4. Upgraded Eco Mat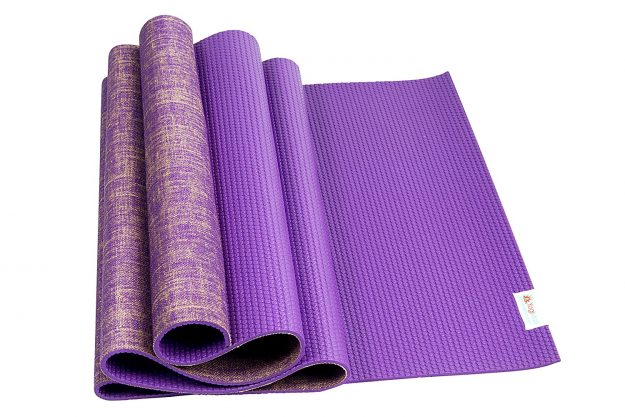 There's something to be said about taking up, increasing, or simply enjoying your exercise routine after the holidays. Whether it's yoga, or some other activity that could benefit from use of a mat, we suggest upgrading yours to something functional, yet affordable. Unwind and destress with this eco-friendly, non-slip, durable, and attractive mat made from jute and eco-PVC. Bonus: this mat comes with a carrying handle and towel set. Priced at $42.95.
5. Luxurious Sleep Mask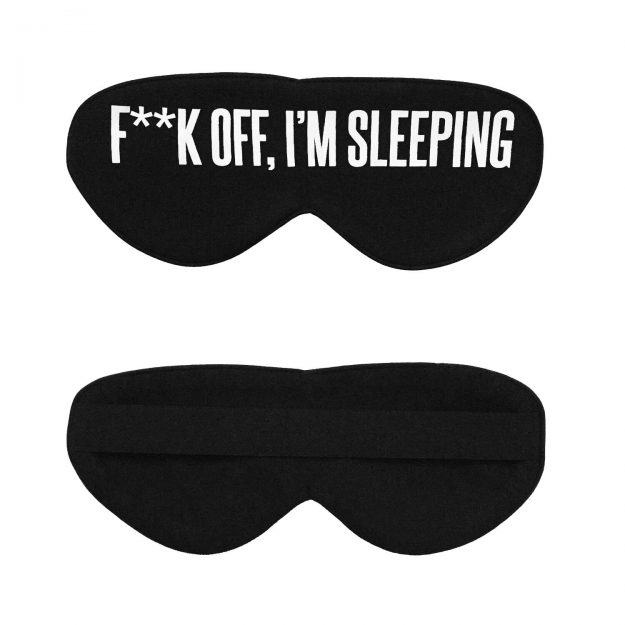 Getting some extra shut eye is def on our list of post-holiday priorities. Combat the early morning sun and sleep more soundly with a mask that's relaxing and functional. Perpetual Shade offers just that–tons of sleep masks, ranging from luxurious silk with trendy patterns and solid colors, to cotton masks with a sense of humor. Whether you prefer to count daiquiris in your dreams, or like to take a direct approach to being left the hell alone while you nap, the most important thing is that you're getting more sleep. Priced at $39.
*Disclaimer: Help support EcoSalon! Our site is dedicated to helping people live a conscious lifestyle. We've provided some affiliate links above in case you wish to purchase any of these products.
Related on EcoSalon
5 Cozy Picks for Luxurious Winter Lounging: Friday Finds
5 Glam Looks Perfect for Ringing in the New Year: Friday Finds
5 Very-Wearable Winter Fashion Trends to Try: Friday Finds