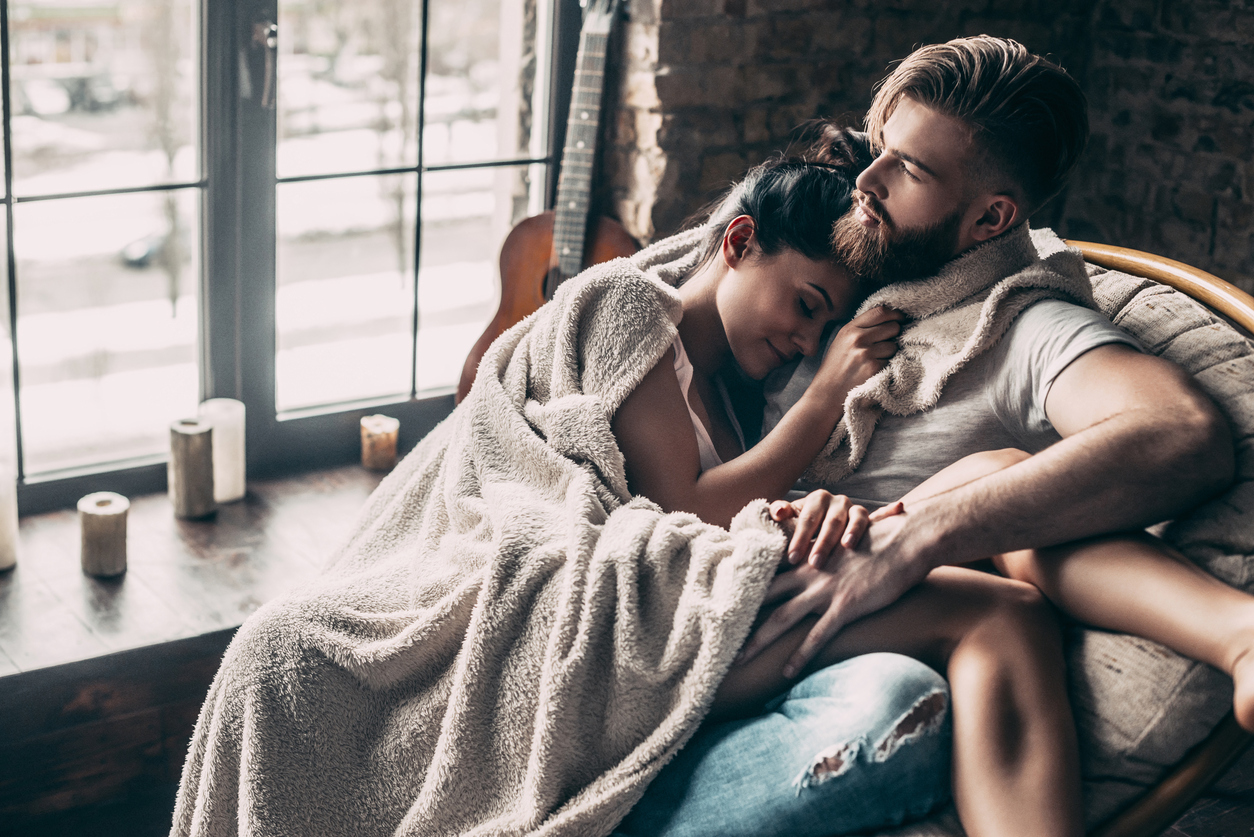 Whether you find yourself snuggling on the sofa with your main squeeze or needing another layer in the bed, warm and cozy textiles are de rigueur for adding some quick and easy extra warmth.
And not only are cozy textiles like throws, afghans, light blankets, quilts, and more good to have on hand, but they can also add some color, texture, and personality to your space.
Warm throws are also great if you have pets. Case in point, a throw blanket is a lot easier to wash than an upholstered sofa. In my home, we always have a steady supply of various types of cozy textiles at hand to rotate through the house and through the wash (we do have three cats, so everything does need to be washed pretty regularly).
It's also so super easy to DIY up your own throws and afghans. In fact, you can drape yourself in a project to keep warm while you are working on it! Don't worry, if you aren't crafty, though. There are plenty of crafty people in the world from whom you can purchase handmade cozy textiles to keep you warm and add to your home.
Most important, the season's cozy textiles are just perfect for the nights you decide to stay in for "Netflix and Chill".
Handmade and DIY Cozy Textiles

Depending on your crochet skills, this handmade throw is just a few nights away. Shown here in white, you could use any color yarn to crochet up this project.

Add some stylish warmth with a linen throw like this one made from 100% linen. Linen is a great choice for coverings because it is anti-allergenic, durable and highly breathable.

Put that sewing machine to good use and sew up a pretty jelly roll quilt using this pattern. The size is just perfect for pulling over your feet when your feet get cold while sleeping!

If you are looking for a super warm blanket, consider a wool one like this Jacquard-woven Alpaca wool throw.

Here is another digital downloadable tutorial for a crochet blanket, but this one features a cute owl motif.

Not only would this handmade quilt help keep your toes warm, but it can add a bit of serenity to your space as well. Available is sizes from crib to king.

Turn worsted weight yarn and a crochet hook into this graphical modern throw with this handmade tutorial download.
Related on EcoSalon
9 Sumptuous Velvet Fabric Finds for You and Your Home
7 DIY Blanket Ideas Just in Time for Cooler Weather
11 Cabin Decor Ideas Perfect Enough to Recreate At Home