Being a crazy lady, or a crazy cat dude, does not mean you need to sacrifice style. It is possible to live with cats and also have chic home decor.
As much as some people might think, it is possible to have nice things and live with feline roommates. Having nice things and living with either children or dogs, well that's another story. Cats, on the other hand, are made to live in style. Feline companions can actually contribute quite a bit towards making chic home decor possible, in my humble opinion.
The key is to combine your love of chic home decor and cats in one. For example, furniture that serves double-duty for humans and cats alike or really uniquely designed cat products fit the bill. Don't believe me? Read on to be convinced that cats and chic home decor are possible for every crazy cat lover out there.
7 Home Decor Solutions for Cat Lovers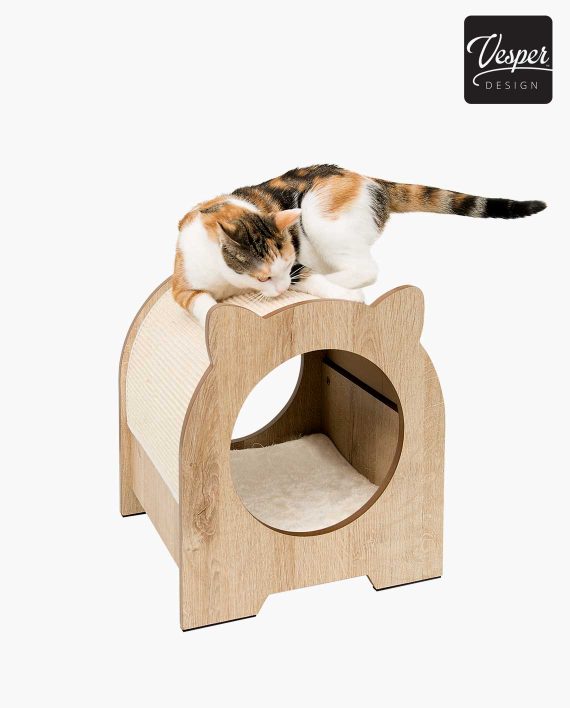 1. Cozy Cat Hideout and Scratcher
This fun scratcher and bed is a super cute way to keep both you and your kitty happy. It's suitable for felines, but unobtrusive enough to not stick out in your living spaces.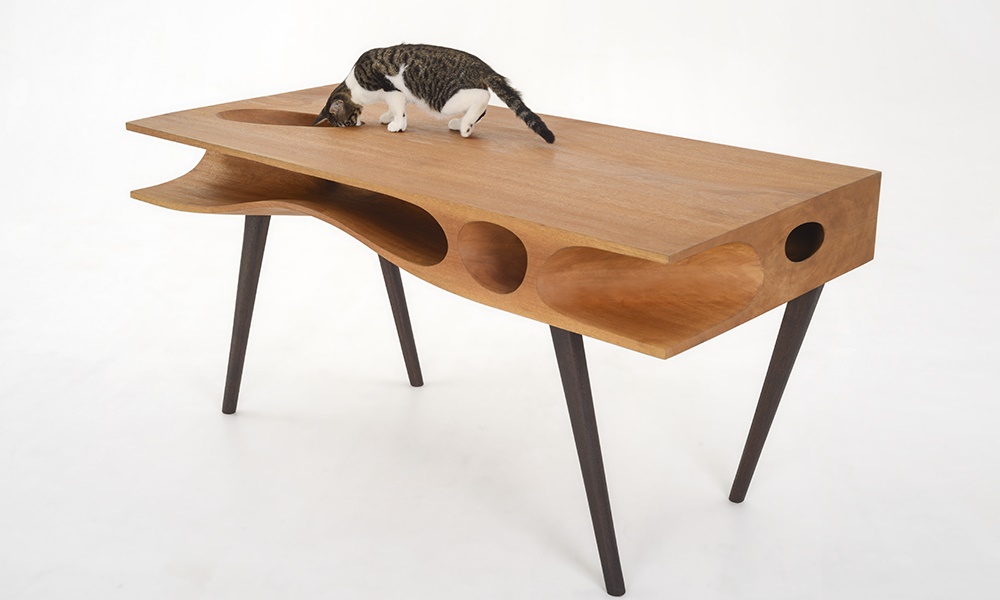 2. Cat Table
With this cleverly designed table, cat spaces and human spaces are all in one. You know the cat is going to be on the coffee table anyway, why not make it a welcoming space?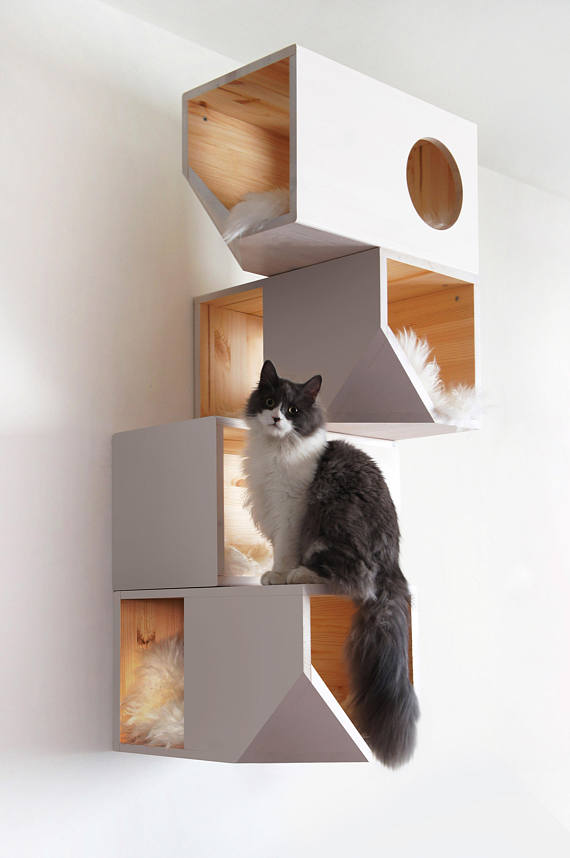 Cats love heights and us cat owners love pet furniture that doesn't necessarily look like pet furniture. This solves both of those desires in one.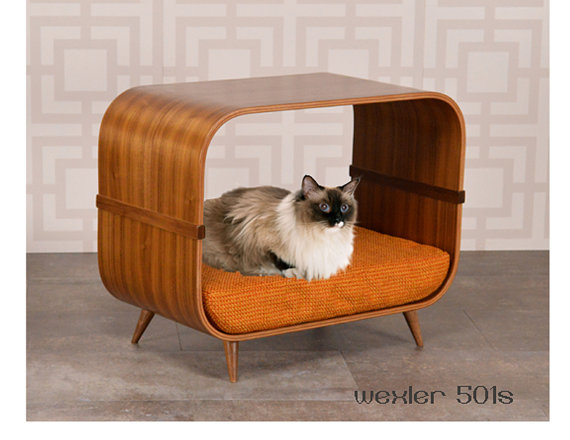 This multi-purpose furniture piece can be used as an ottoman, a side table, a pet bed, or all of the above. The best part is it doesn't look like it's a pet bed at all!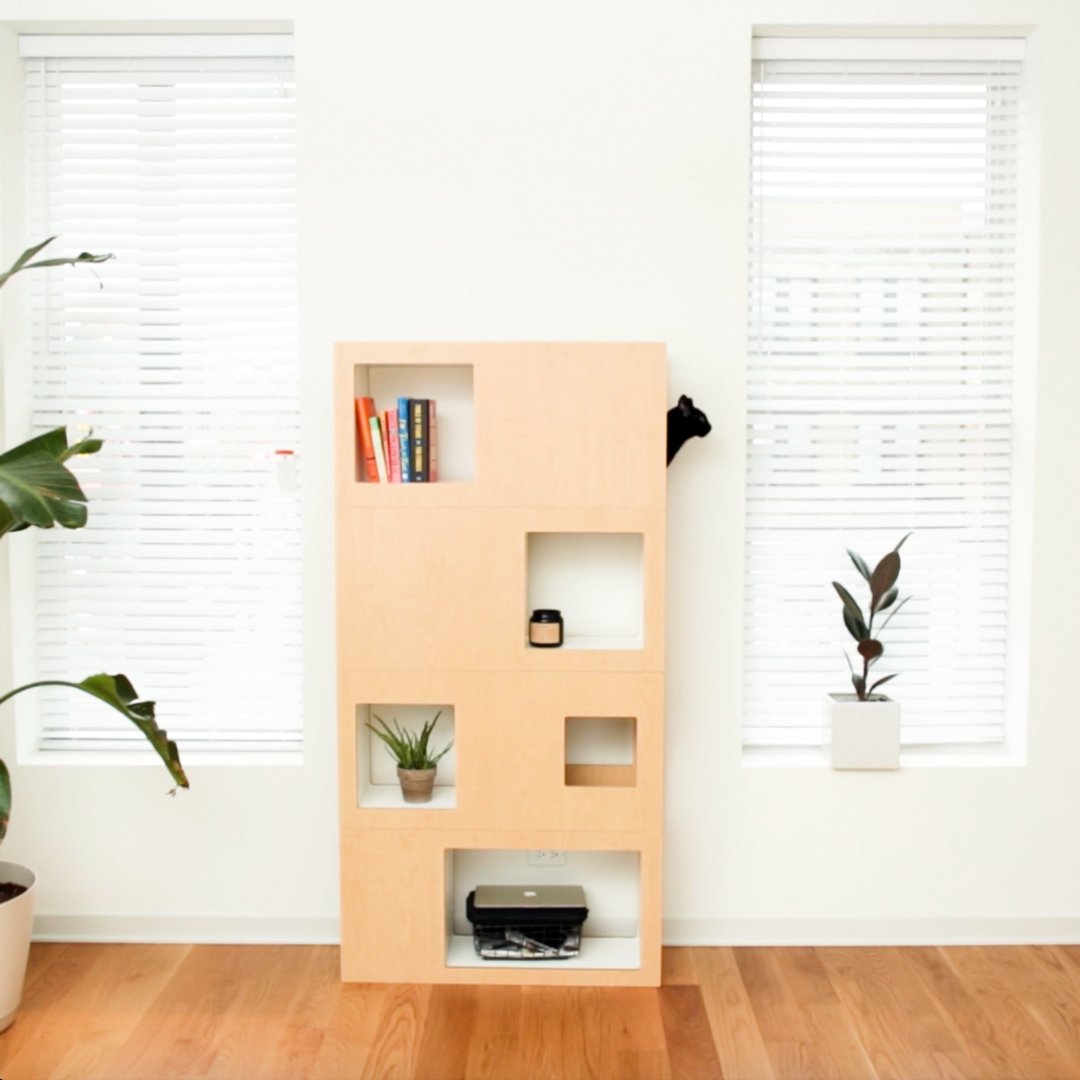 5. Cat Friendly Bookcase
This bookcase is designed with both cats and books in mind. And just maybe your cat will love it enough to not knock your books off the shelf!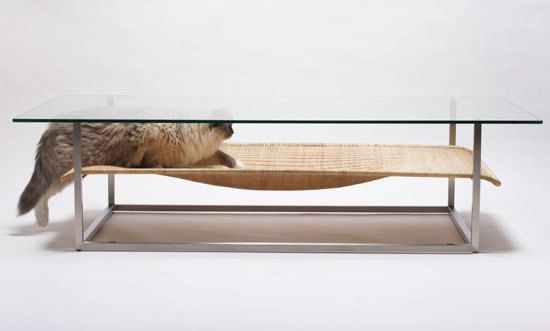 While this coffee table with wicker cat hammock is quite pricing and requires shipping from Japan, you could DIY up something similar for a unique hanging out spot for your cat.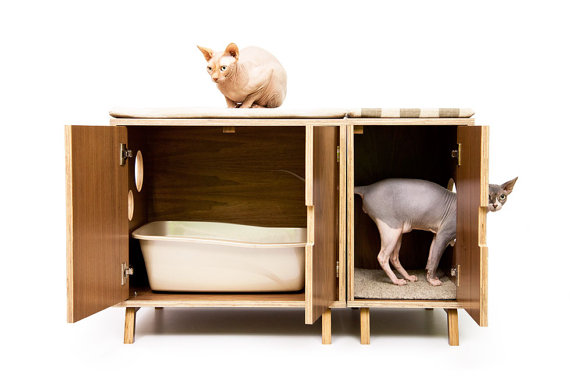 7. Mid-century Modern Cat Litter Cabinet
One of the challenges for every cat love is the litter box–especially those who live in smaller spaces. This cool cabinet stylishly solves the problem of where to hide the litter box.
Related on EcoSalon
7 Fabulous Feline Cat Art Prints for Cat Lovers
How to Build a Simple Scratch Post Your Cat Will Love
10 Fantastically Stylish Pet Beds That Match Your Decor