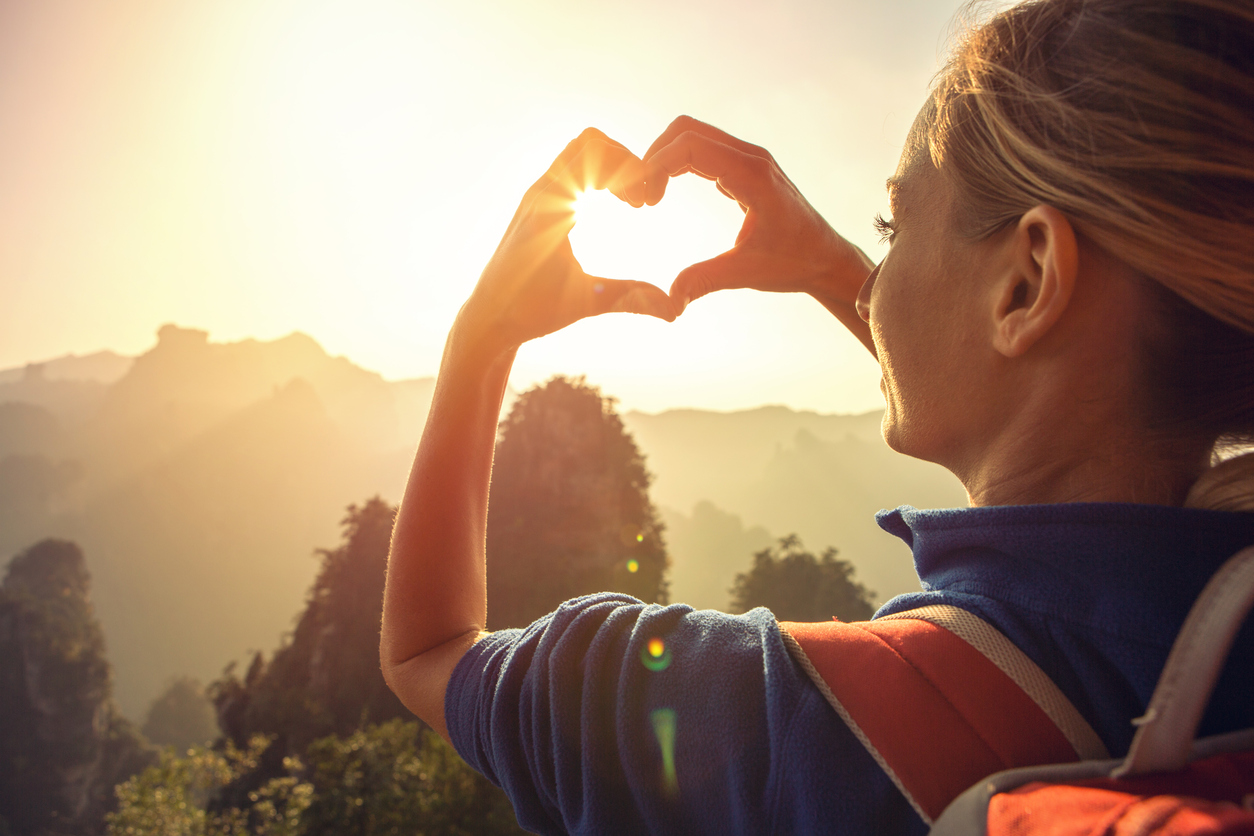 Fair Trade Month is the perfect time to explore ethical brands that are working to make a difference and fight poverty around the world.
Fair Trade USA first launched in 1998; the nonprofit organization certifies and labels products that promote sustainable livelihoods for farmers and strive for eco-conscious methods.
If you want to take steps toward fairer consumption but don't have the time or the resources to seek out some of the tougher-to-find brands, these are some of our favorites that are easy to support: most of these are easy to order online or find in major retailers like Target.
Try to make a commitment for Fair Trade Month to purchase at least one Fair Trade Certified product every time you shop; these brands are all a great place to start.
1. Patagonia
One of the most popular and established Fair Trade clothing companies is Patagonia. Not only does this activewear company donate one percent of its sales to grassroots environmental groups all over the world, more than 15,700 workers have benefitted from the premiums Patagonia has paid through the Fair Trade Certified program.
Patagonia first launched its fair trade line in 2014, with just ten items made in a single factory. Today, Patagonia counts 480 fair trade items made in 14 different factories spanning countries in Asia and across the Americas.
"The benefits of the program have exceeded our expectations," says Thuy Nguyen, manager of social and environmental responsibility. "In addition to the premiums raising wages, our factories have reported improved worker morale and engagement. Since workers actively participate in the program, they understand and appreciate what Fair Trade can do. Few social programs have such a sweeping impact."
2. Indigenous
Indigenous is a fashion brand committed to Fair Trade production.
The company got its start in 1993, when co-founder Scott Leonard traveled to South America and discovered clothing and textiles made by local artisans. Today, the California-based company works with fair trade artisan partners in Peru to create fashionable lines of clothing that are fair, ethical, and eco-friendly.
Pieces span contemporary looks like organic jersey maxi skirts and stretchy riding pants with pieces inspired by traditional, local fabrics, like alpaca artisan knit ponchos and Peruvian-inspired knit sweaters. All of these products are fair trade and support local communities.
"Indigenous commitments are steadfast," explains the company of its ethical philosophy. "Even as fashion trends come and go."
3. EcoVibe
Established in 2010, EcoVibe Apparel is a fair trade clothing company founded by Leonard and Andrea Allen, the former a veteran of the apparel and fashion industry and the latter a natural health and wellness professional.
"The concepts of Eco Fashion and Sustainable Fashion mean different things to different individuals," explains the company. "We cannot be everything to everyone, but we keep the planet and people in mind in all that we do."
The company's clothing is made with sustainable materials like modal, a soft rayon fabric made from the pulp of beech trees; bamboo fabric that drapes like silk or satin; and cork leather from renewable cork forests in Portugal, and one percent of all sales are donated to 1% For The Planet, an international organization focused on supporting the environment.
4. Global Goods Partners
Global Goods Partners is a nonprofit company founded in 2005. Its aim is to create economic opportunities for women by providing access to the U.S. market in order to sell their products.
The company offers a curated collection of fair trade, handmade products on its website including jewelry, bags, scarves, home goods, and even stuffed toys for children. The products are made by more than 3,000 women in 20 countries across the globe.
5. Kashi
This household name in breakfast cereal and meal bars has long been at the forefront of sustainable and forward-thinking food production. Not only did Kashi establish a transitional organic label earlier this year, but it has also begun integrating ingredients certified by Fair Trade USA into its offerings, such as the cocoa in its cocoa shredded wheat cereal and its Cocoa Awakening breakfast blend, as well as the chocolate in its GoLean Chocolate Crunch cereal.
6. Honest Tea
Honest Tea was the first company to market Fair Trade Certified bottled tea, and its acquisition by Coca-Cola in 2011 didn't change that. Honest Tea remains an independent operating unit that is now even more widely distributed than it was before the acquisition.
"We strive to grow our business with the same honesty and integrity we use to craft our recipes, with sustainability and great taste for all," says the company.
Fair Trade premiums paid by the company now total over $200,000 annually.
7. Pacific Foods
When Pacific Foods was first founded in 1987, it produced mainly plant-based foods. The company has now expanded its repertoire to include free-range chicken, vegetable, and beef broths, prepared soups, meals, and sides. With an aim to source locally and work with organic producers whenever possible, Pacific Foods has also expanded into fair trade products, such as fair trade certified cashews in its cashew plant-based beverage.
8. barkTHINS
This company, first founded in 2013, makes chocolate-based snacks with Fair Trade dark chocolate and non-GMO add-ins. Flavors include coconut-almond, pretzel and sea salt, and blueberry with quinoa crunch. These snacks are available widely at retailers like Shaw's and Target as well as online.
9. Tony's Coffee
Coffee was the first Fair Trade Certified product to hit the market when Fair Trade USA launched in 1998, and it remains the leader in fair trade production: over 1 billion pounds of coffee have been certified since 1998.
Tony's Coffee was founded well before, in 1971. Today, the coffeehouse produces roasts from around the world, including several fair-trade and organic blends. The company's products are easily found online, either as one-time orders or as part of the company's coffee club.
Help support EcoSalon!  Our site is dedicated to helping people live a conscious lifestyle. We've provided some affiliate links above in case you wish to purchase any of these products.
Related on EcoSalon
Everyone's Favorite Organic and Fair Trade Soap Company is Promoting Marijuana Certification (and It's a Huge Deal)
How Fair Trade Skincare is Transforming a Struggling African Nation
Sustainable and Fair Trade Coffee: What to Look for in Every Sip