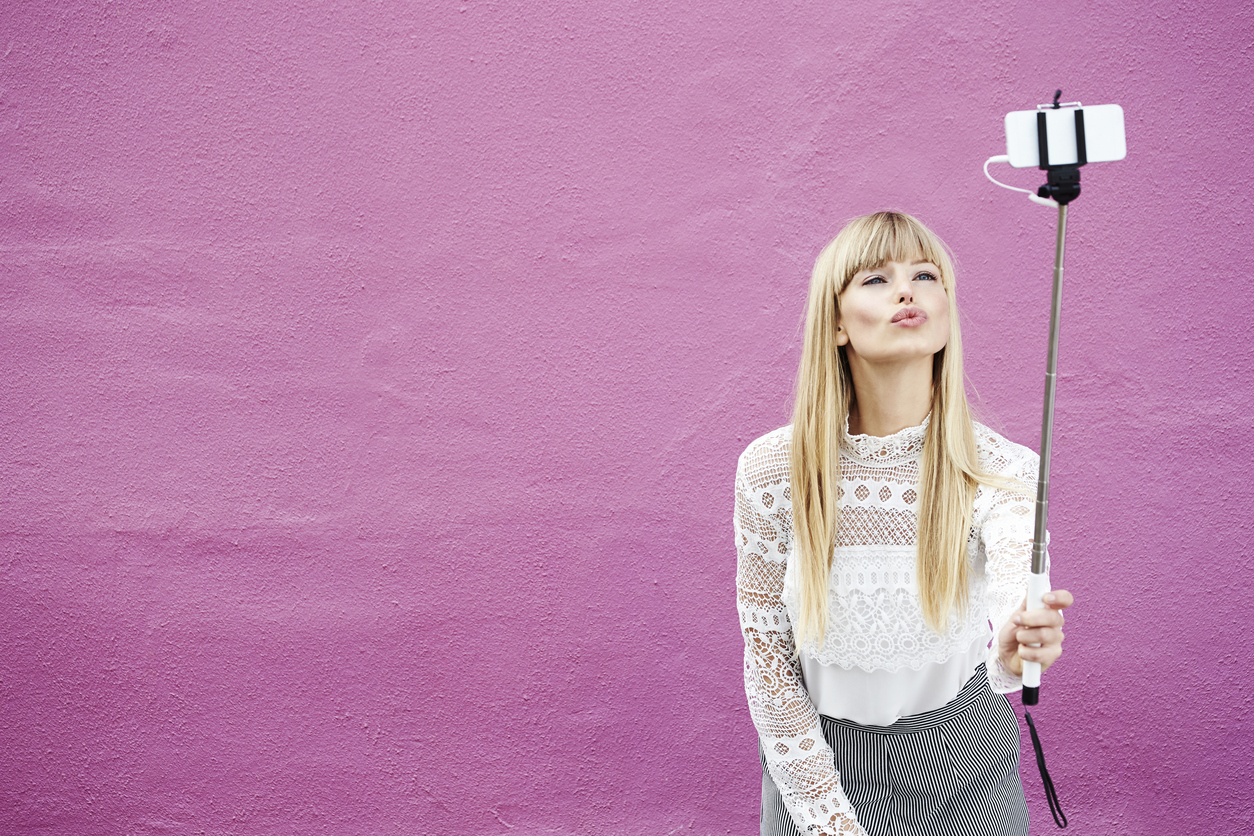 Social media is packed with image after image of flawless-looking women living life to the fullest. No matter what their platform is, be it fitness, food, or lifestyle, all of these influencers do what they do with a dazzling smile, perfect hair, and glowing skin. With holiday parties galore and tons of pictures being snapped (with or without our permission), we all want to look our best at any given moment. Let's be real, sometimes we just can't edit away an awful hair day, and we all have that friend who doesn't have an eye for the right filter. To help us through the holidays, we got the insider tips on how to achieve effortless, cruelty-free glamour from the social media mavens who are always on point.
Meet The Influencers:
1. Devyn Howard (@DiningwithDevyn): Television host, media personality, and Instagram darling. This San Diego native epitomizes an effortless, laid-back Southern California style. Her daily Instagram and Instastories will have you drooling over her tantalizing plant-based meals and make you envy her photo-shoot-ready beauty.
2. Agnes Muljadi (@artsyagnes): Professional ballerina, vegan advocate, and entrepreneur. One scroll through Agnes' gorgeous Instagram profile – with 329K followers – made us beg for her beauty and fashion tips. Fully embracing the ballerina image, Agnes' look exemplifies classic beauty and grace. 
3. Nicole Derseweh (@NicoleDerseweh): Actress, personal chef, and curator of the wildly popular plant-based Unicorn and Mermaid brunches in Los Angeles, this stylish redhead spreads good vibes through her colorful food and vivacious personality. With fun accessories and a statement-making wardrobe, Nicole can make any style look straight from the runway.
4. Taryn Rasgon (@Vegetaryn): Entrepreneur and owner of her own plant-based apparel line, Vegetaryn, this girl rocks a laid-back vibe of sweatshirts and tees while still looking fabulous. With perfect hair and expertly-applied eyeliner, Taryn makes sweats look good.
5. Michelle Marquis (@ellemarquis): Personal plant-based chef with a clientele of celebrities and Los Angeles elite. She rocks a punk style with bold lips and dark accessories, but in person she is as sweet as can be. She focuses on allergen-friendly, vibrant meals, and is most recently known for her pop-up "Awful Waffle" brunches.
Learn Their Secrets
1. Eat the Rainbow
All of the influencers we asked swore by eating a plant-based diet; in fact, it was their first tip. There's no doubt you are what you eat, and your diet is reflected in your hair, skin, and nails. Taryn swore that her vegetable-heavy diet makes her glow naturally from the inside out. Agnes seconded this idea. She drinks a glass of green juice every morning to keep her skin clear, naturally. Nicole makes her own weekly beautification tonic, which includes fresh young coconut, water, raw aloe, lime juice, and fresh mint.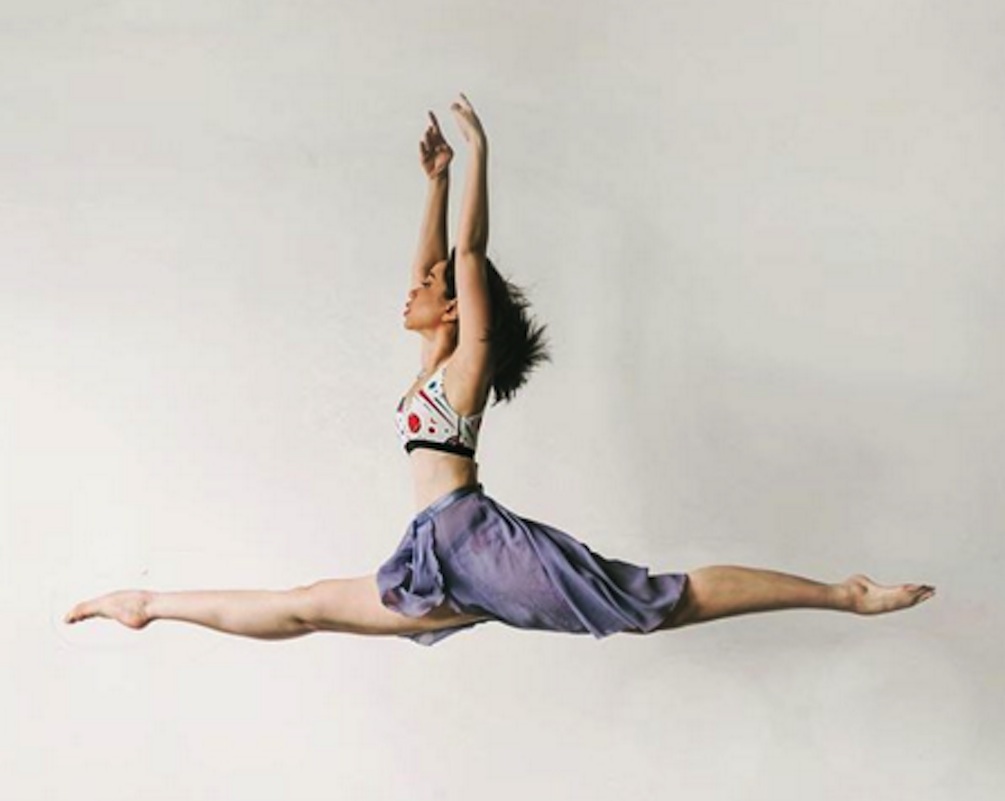 2. Take Care of Your Skin
When your skin looks good, you look good. Each gal has a slightly different routine, but all focused on daily cleansing and moisturizing. Taryn keeps things basic by cleansing with Pacifica's Coconut Micellar Water Cleanser, which is available at Target.
For those with super sensitive skin, try Agnes' suggestion. She uses Naturally Lindy products for everything from simple cleansers to acne prevention. "It's aloe vera based, vegan and cruelty free!" she promised.
Devyn is a bit more regimented, due to her occupation as an on-camera host. "I have to wear a lot of makeup everyday, so it's very important to me to make sure I take it all off at the end of the day," she cautioned. "I use the Alba Botanica Volcanic Ash Cleanser and the Osea Malibu Eyes & Lips moisturizer. They're made of seaweed, and I absolutely love it! I also occasionally cleanse with Micellar water and will do a red algae or clay mask if I feel a break out coming on. Weekly, I also apply the Osea Malibu Hyaluronic acid to stimulate collagen production and prevent wrinkles. I also recently started applying a Vitamin C serum each night that helps reduce blackheads and brighten skin. I'm loving it!"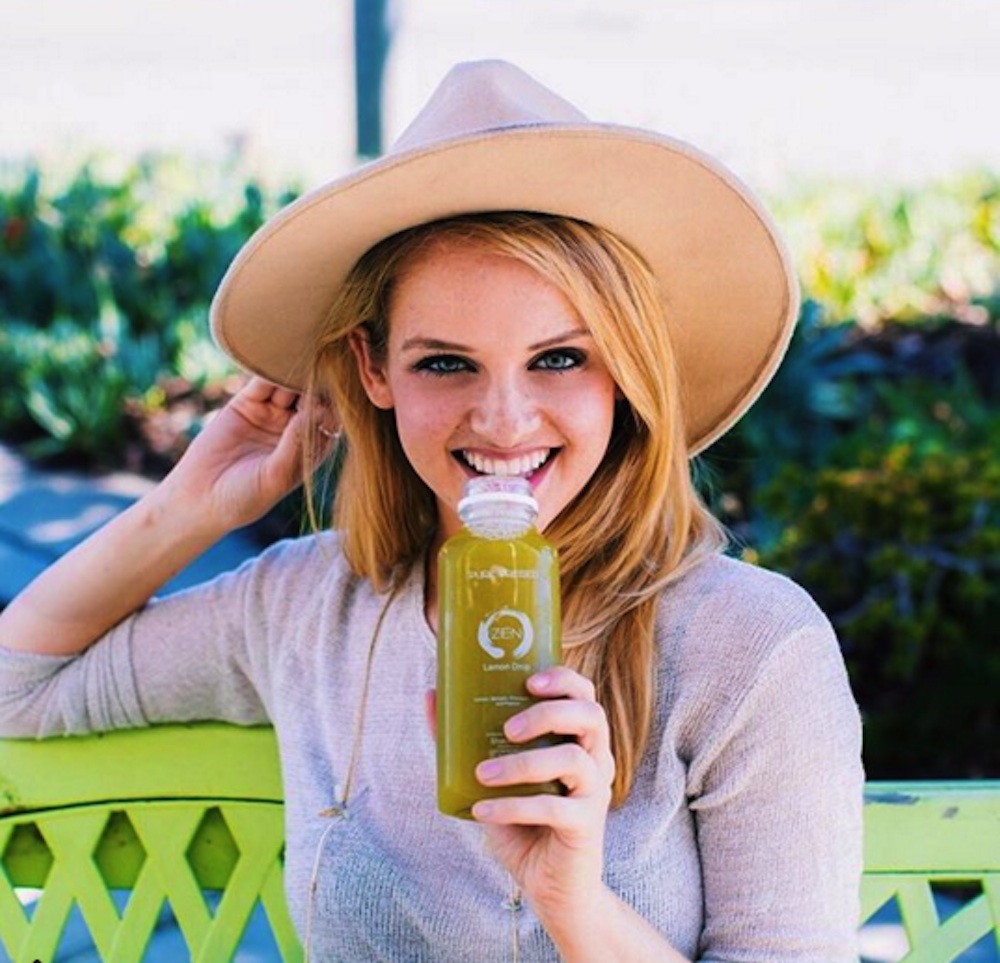 3. Cruelty-Free Makeup Tips
With a clear canvas of beautiful skin, makeup isn't necessary, but it can add a nice touch to accentuate your natural beauty. Plus, its fun to play! Each influencer emphasized the importance of purchasing cruelty-free brands. Favorites included Kat Von D, NYX, Lime Crime, and Elf.
Elle shared her secret to her stand-out look: focus on just one element. "I pretty much only do eye make up and maybe a matte lip," she said. She uses the NYX liquid black eyeliner for her signature pop. "Usually, I don't have a lot of time between cooking, visits to the gym and delivering food around to my clients, so you'll almost always find me with my thick black eyeliner! I love this look, because it is so versatile."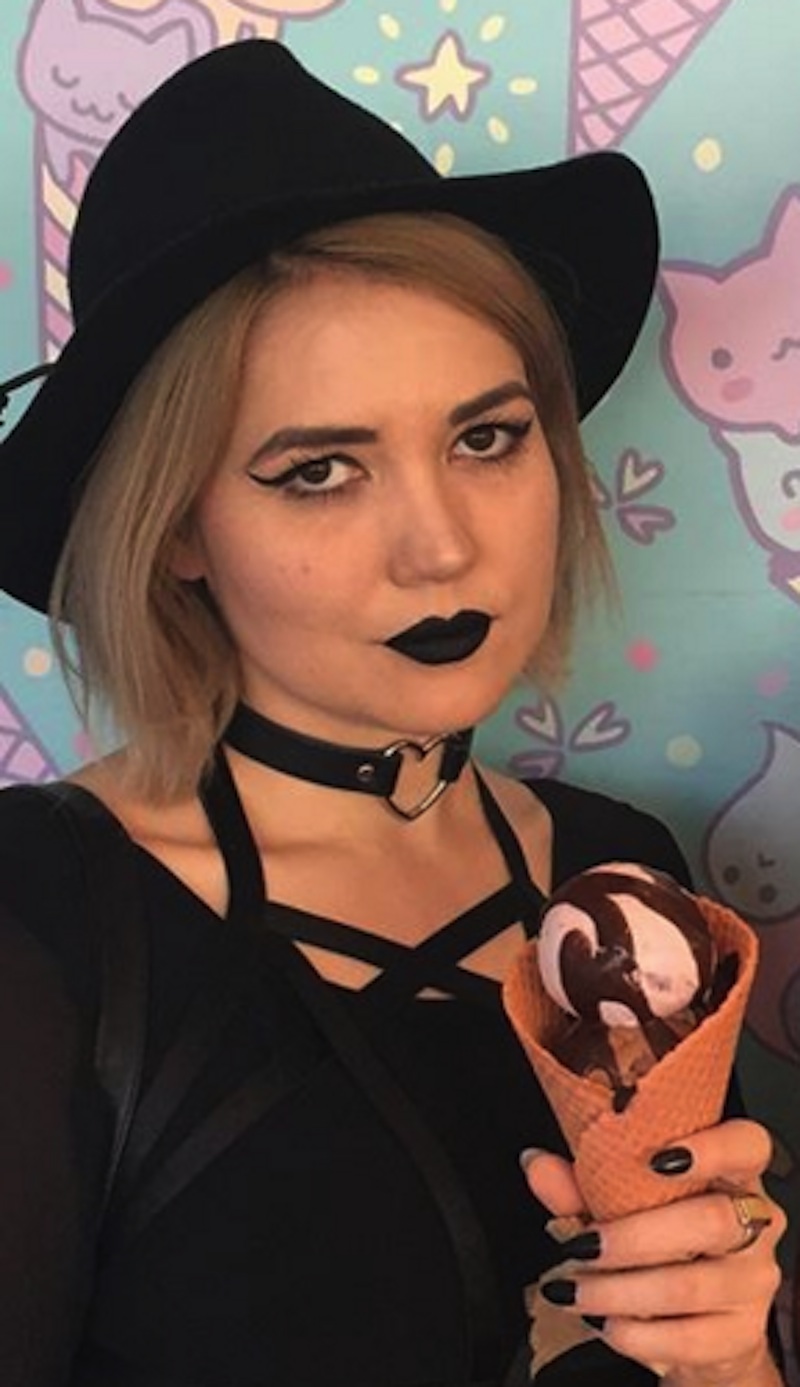 4. Wear Timeless, Sustainable Fashion
Of course, all of these animal-loving glamour girls steer clear of clothing made from animals. However, each upped the fashion game by insisting that sustainable, ethical fashion is an equally important factor. For unique finds from shoes, accessories, and clothing, the gals suggested Bead & Reel, Mat & Nat, MooShoes, and Reformation. On a budget? Nicole, Devyn, and Michelle advocated thrift shopping. Michelle, who attended fashion school, gushed, "Thrifting is a great way to not only save money but it also allows you look cute as Hell without harming the environment!"
When shopping for that perfect outfit, Agnes advised, "Comfort and ease is everything to me. I typically prefer high waisted, loose clothes since I find them to be more flattering and give the illusion of longer legs."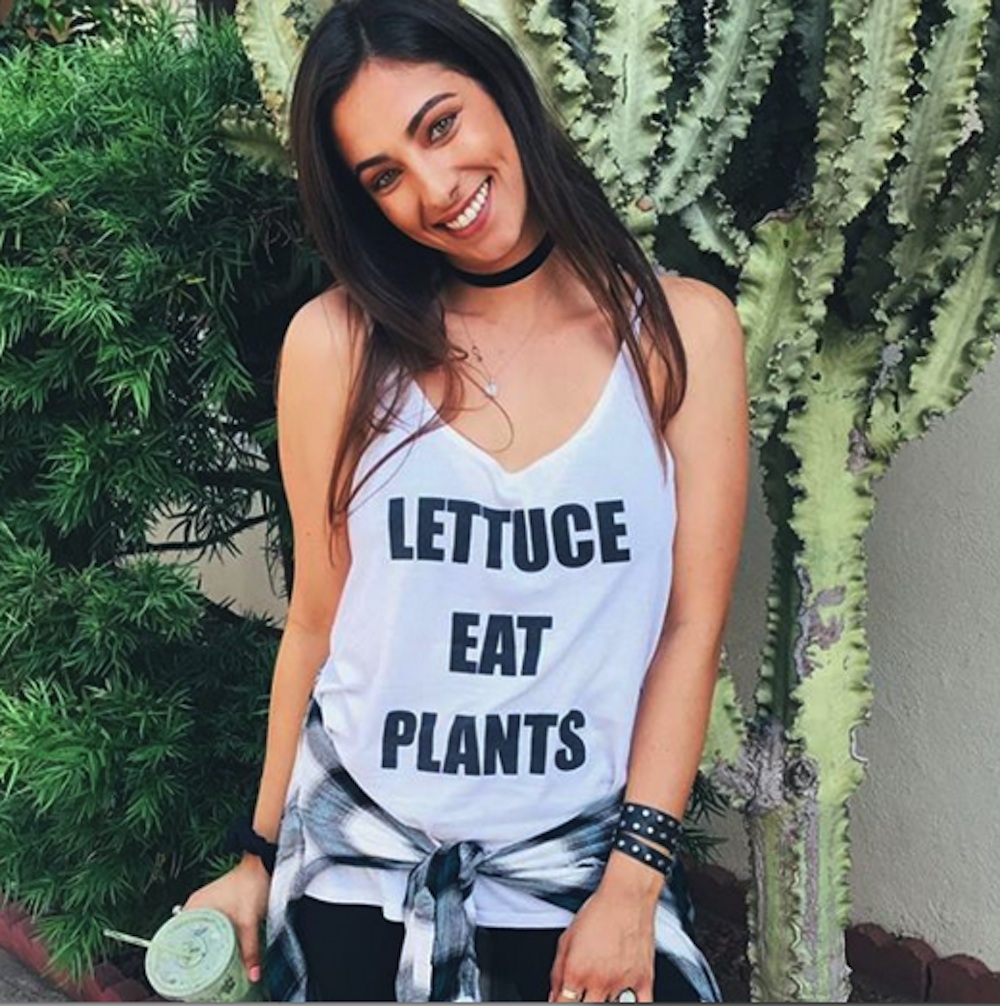 For a cute, comfy look that makes a statement, check out Taryn's vegan apparel line, Vegetaryn. All of her tanks, tees, and sweatshirts are incredibly comfortable and surprisingly flattering. With tongue-in-cheek sayings like, "If Looks Could Kale," "#VeganAF," and "Basic Vegan Babe – Extra Hot," you'll look cool and confident.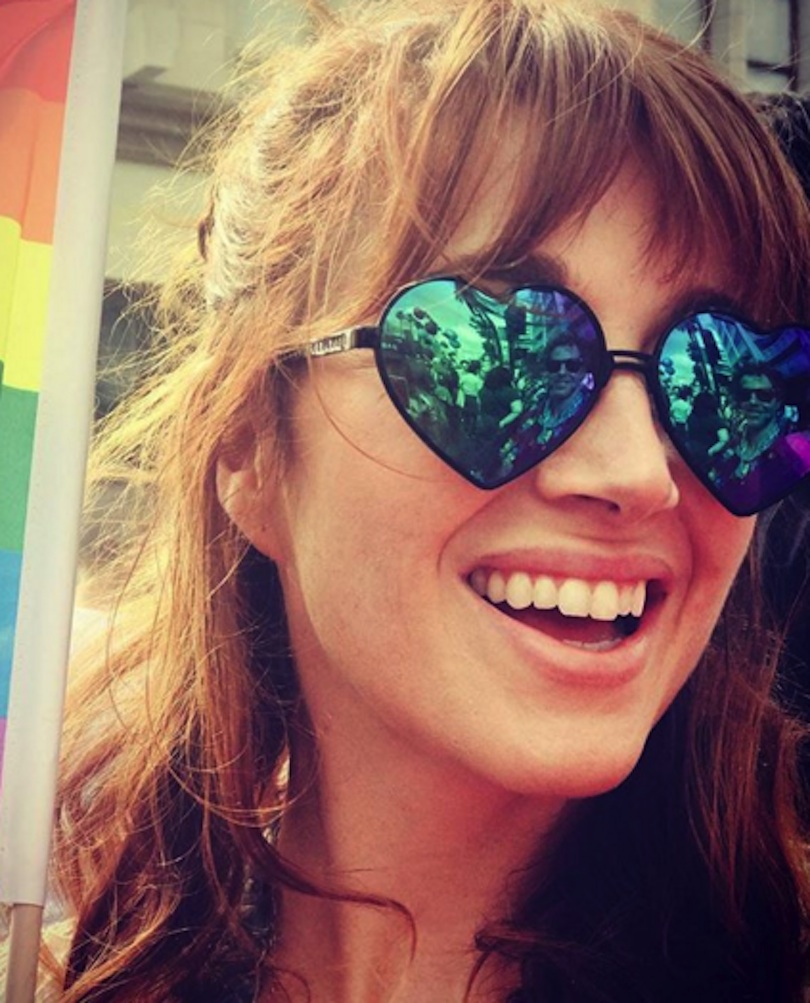 Want to stand out? Follow Nicole's fashion sense by adding statement accessories to your wardrobe. Think colorful, chunky necklaces, vibrant sunglasses with unique frames, and eye-popping, attention-grabbing earrings.
Tanya Flink is a vegan, foodie, and certified Master Personal Trainer based in Orange County, CA. She is also the host of the podcast, "The Vegan Potluck."
Related on EcoSalon
5 Glam Looks Perfect for Ringing in the New Year
Brow and Lip Plumping Tips From an Expert
Yes! Natural Beauty Brands are Everywhere (But These are 10 You Need Now)