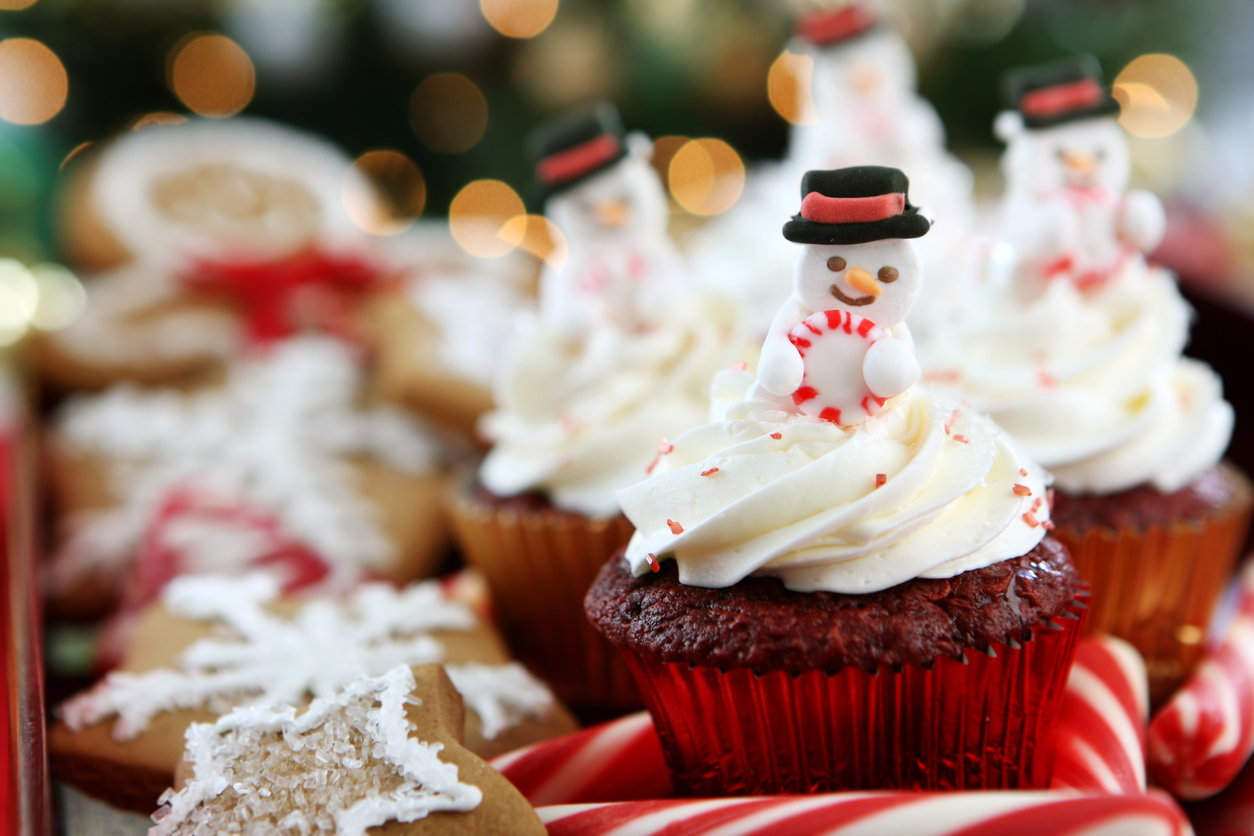 There's something nostalgic about a box of baking mix. For most of us, these boxes were the gateway into our love for baking. We learned how to crack an egg, measure oil, and check with the infallible toothpick test. We also associate boxed mixes with early memories of childhood, spending time with family, acquiring our taste for raw cookie dough, and the pure joy of licking the spoon. Although we may have advanced our in culinary skills to preparing baked goods from scratch, there is still a place for the occasional boxed mix, especially during the rush of the holidays. We tested a plethora of options to find the best, veganizable boxed baking mixes for when you are short on time or craving some good old fashioned nostalgia.
6 Best Vegan Baking Mixes
1. Bob's Red Mill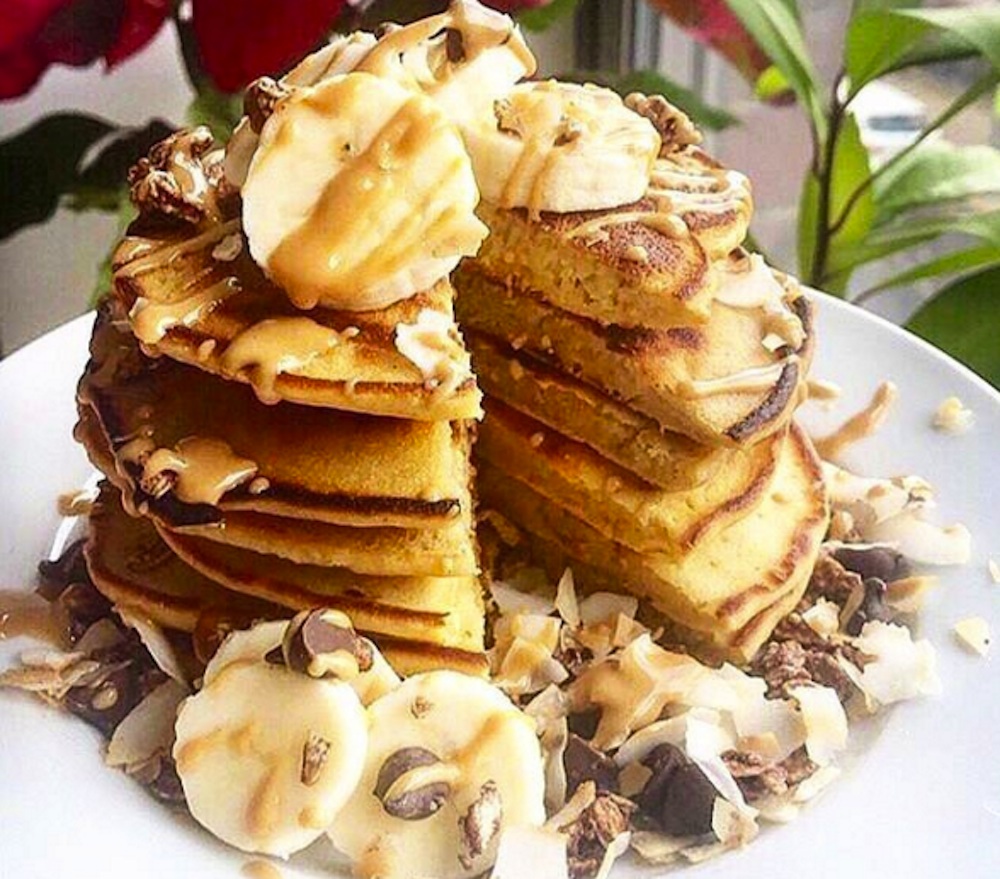 On Christmas morning, spend more time around the tree and less time in the kitchen with Bob's Paleo Pancake Mix. This no-fuss, gluten-free mix creates thick and fluffy pancakes with minimal, whole food ingredients. No preservatives, no stabilizers, just homemade pantry staples. Of course, Bob has perfected the ratio of these ingredients for you. All you have to do is add eggs (we subbed a vegan egg replacer), water, and coconut oil (saffron or canola will work in a pinch). The hardest part? Mastering the perfect pancake flip!
2. FoodStirs

Can't decide between a cookie and a brownie? Get the best of both worlds with Foodstirs Organic Snickerdoodle Blondie Mix. The finished product tastes like a snickerdoodle cookie, thanks to the cinnamon sugar packet we generously sprinkled on top, and has the mouthfeel of a thick, chewy blondie, reminiscent of the coveted corner piece. Note, the batter will look more like a crumbly cookie dough opposed to a thinner brownie batter. Don't worry, just pat into your baking pan. We also found we could get away with using one less tablespoon of butter to avoid slightly oily edges. Although delicious straight of the pan, we highly recommend using these as a vessel for some vegan vanilla ice cream, candied pecans, and toffee or caramel sauce.
3. Cherry Brook Kitchen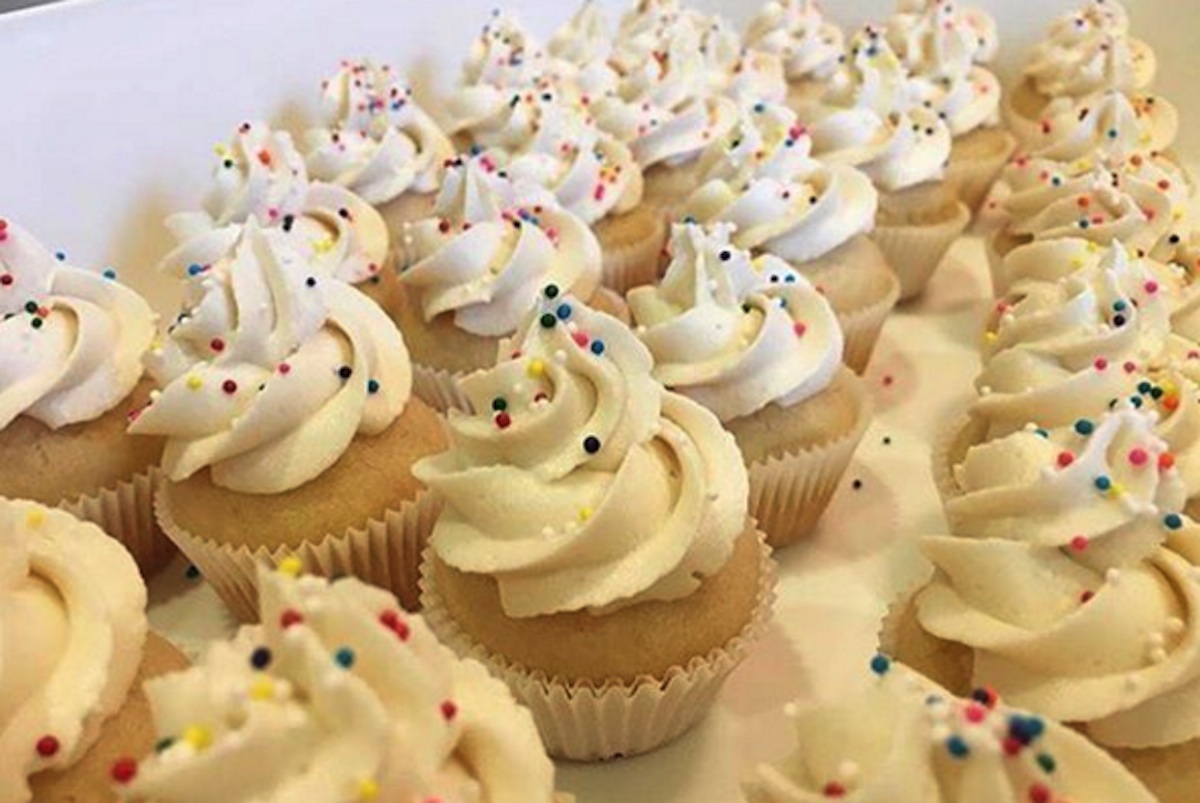 Those with a gluten sensitivity know how difficult it can be to create edible baked goods. Even with the perfect recipe, the combination of multiple, often hard-to-find flours can be time-consuming and expensive. Thankfully, Cherry Brook Kitchen has created a gluten-free and vegan boxed cake mix that rivals Betty Crocker and Duncan Hines. Of all the gluten-free mixes we tested, this yellow cake had the best texture by far. It was light, moist, and devoid of that gritty mouthfeel. Slather on some chocolate frosting (Cherry Brook has mixes for this, too) and indulge!
4. Madhava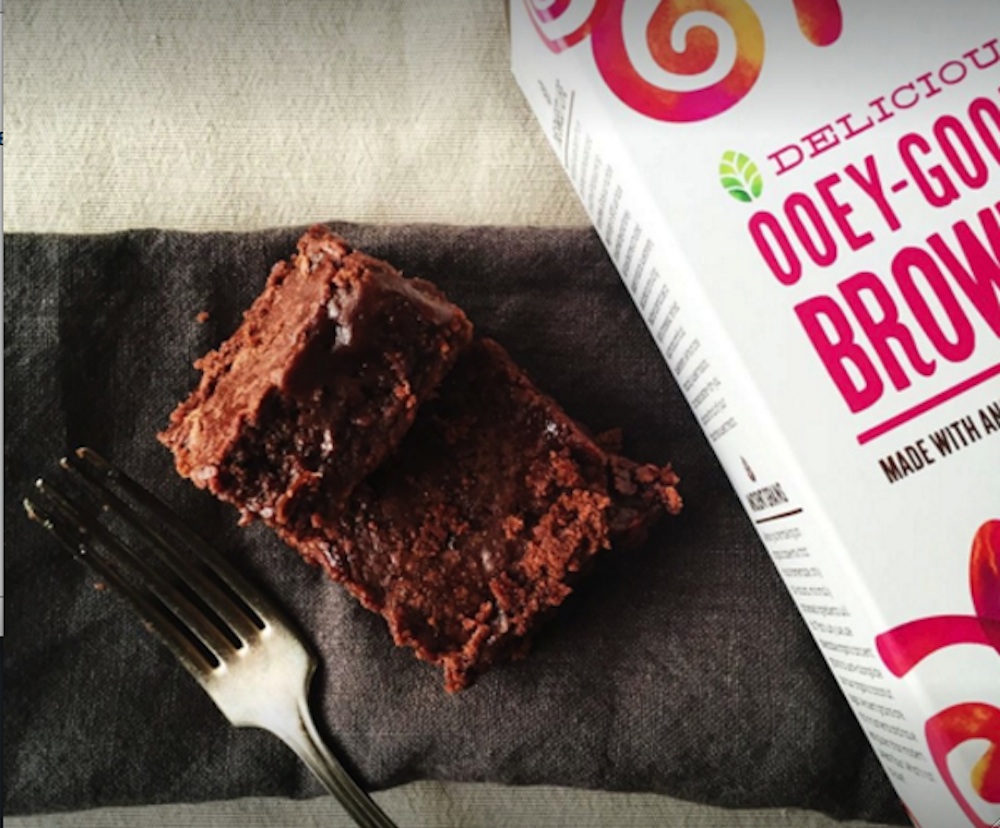 Craving rich, decadent brownies? Reach for Madhava's Ooey-Gooey Chocolate Brownie Mix to get your fix. We love that the dry mix is completely organic and only includes familiar ingredients, like organic coconut sugar and spelt flour. Per the website's instructions, we swapped the egg with applesauce to make our vegan treats. The result was a thick, gooey batter (as the name implies) and a rich, chocolatey brownie. Spoon-lickers, this is the batter of your dreams. If you save enough batter to actually bake, we suggest mixing in some vegan chocolate chips for some extra indulgence. You can also top these with peppermint frosting and crushed peppermint candies for a festive holiday sweet.
5. Miss Jones Baking Co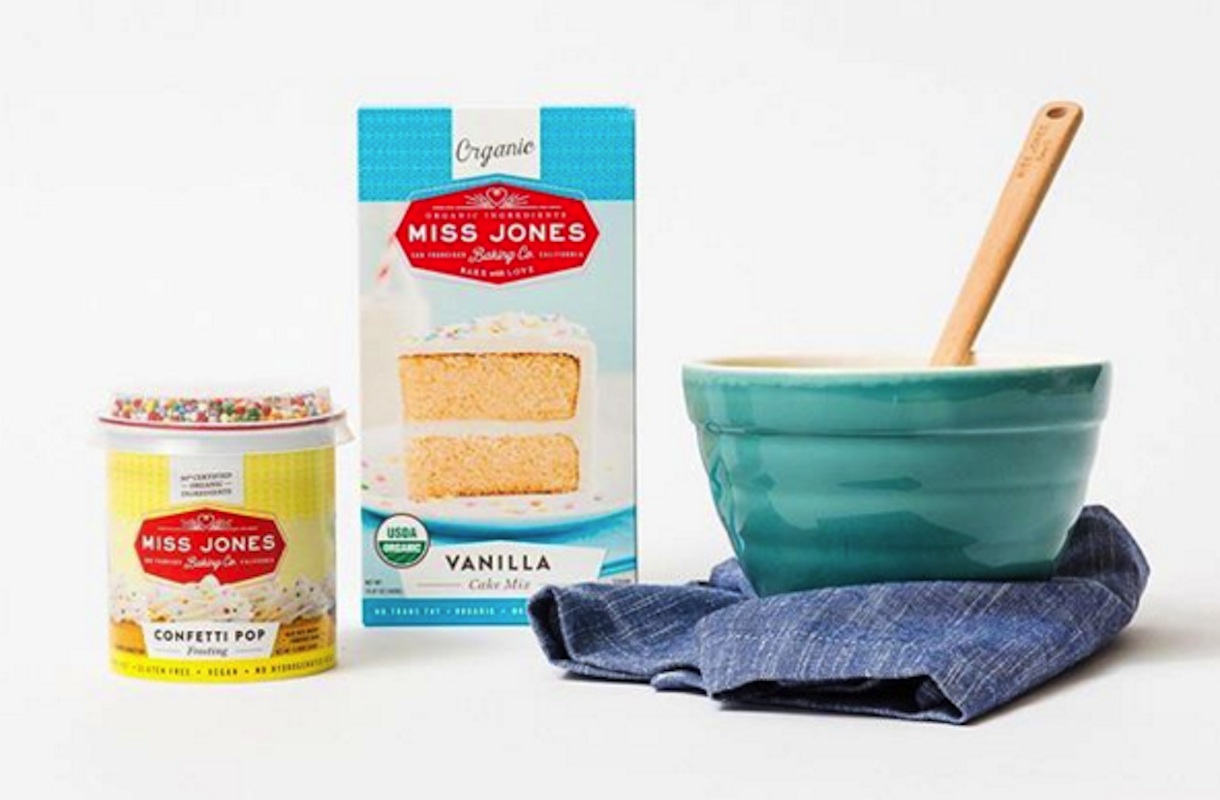 Nothing says childhood nostalgia like a funfetti cake with funfetti frosting. In fact, sprinkles have become popular in gourmet bakeries thanks to the unicorn trend. For those with a love of color and a severe sweet tooth, Miss Jones has you covered. This organic company has a Confetti Party Pop Box, complete with two vanilla cake mixes, two tubs of confetti pop vegan frosting, candles, a spatula, and recipe cards for inspiration to customize your four layer cake. All mixes and frostings are vegan as is, and although the instructions call for eggs, milk, and butter, the website includes an easy, vegan-friendly prep option. These products are on the sweeter side, but they also transport us back to a simpler time of neighborhood parties and frosting-laden sheet cakes. Nostalgia tastes so good.
6. It's Wholesome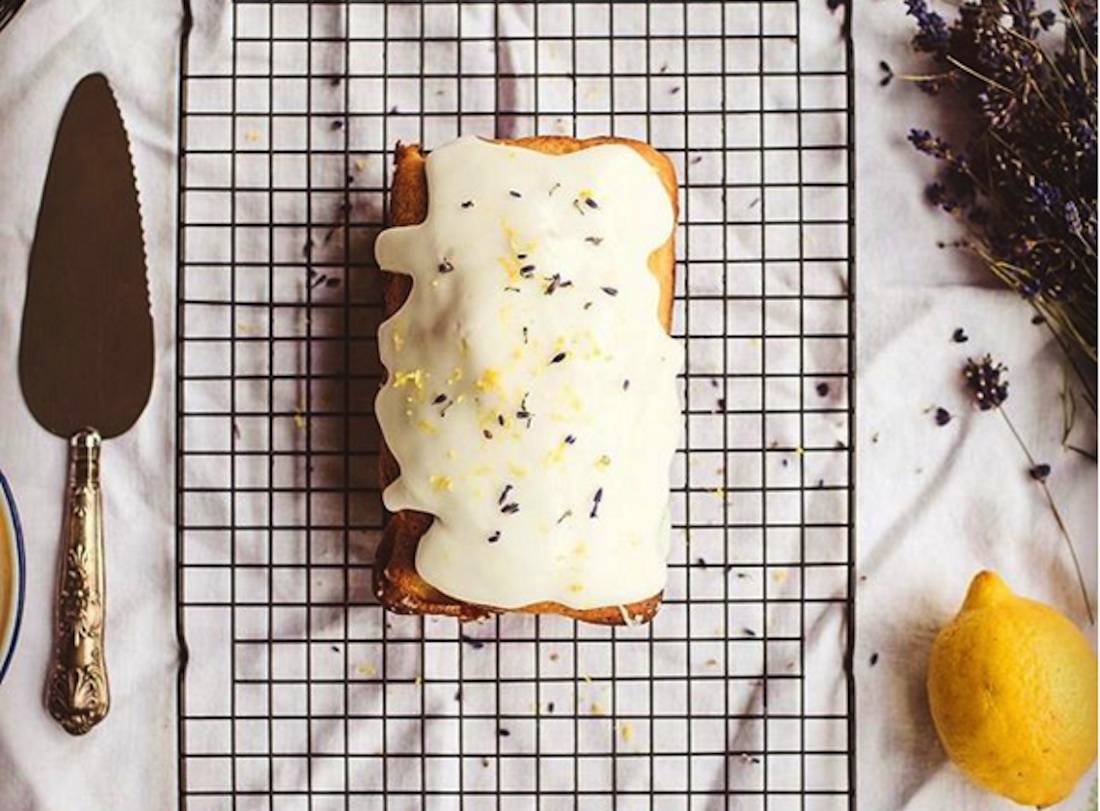 Yet another allergy-friendly option, It's Wholesome offers a wide variety of baking mixes made with clean, organic ingredients safe for almost every food sensitivity. From scones, pancakes, brownies, cakes, and frostings, this company ensures that everyone can enjoy a sweet treat without spending hours in the kitchen. We were drawn to their unique flavors of cake mixes, such as the Lavender, Chocolate Lavender, and Chai Spice. The texture was rather light, considering its gluten-free base, and the flavor was on point. A chocolate lavender cake may not take you back to childhood, but even without the nostalgia, this is cake is crazy good.
Tanya Flink is a vegan, foodie, and certified Master Personal Trainer based in Orange County, CA. She is also the host of the podcast, "The Vegan Potluck."
Related on EcoSalon: