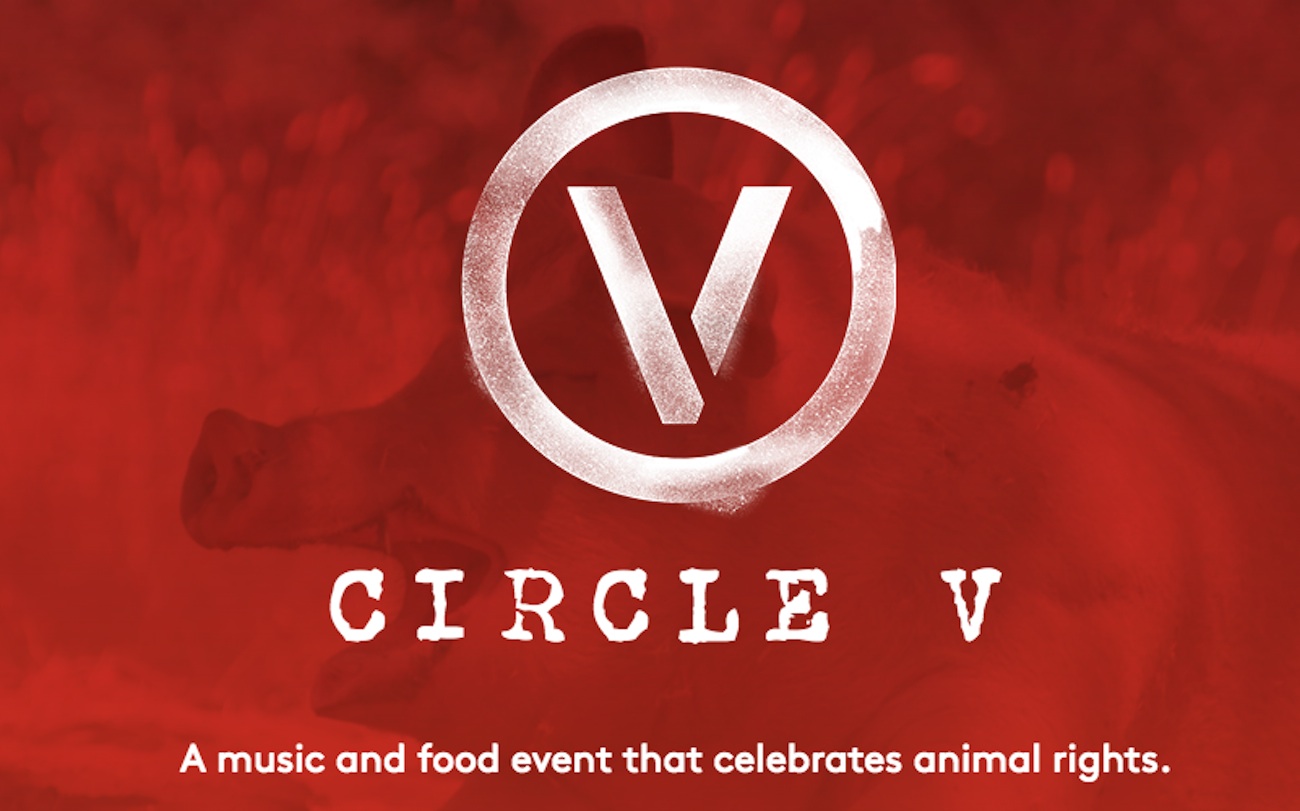 Los Angeles, along with many food-centric and progressive metropolitan areas, has become saturated with vegan restaurants and festivals in the past few years. Of course, this is a stellar phenomenon for the plant-based movement; it demonstrates the increasing interest and demand for vegan food. However, many have found these events to be much of the same. People crave variety. Like it or not, city society is constantly on the prowl for the newest, latest, most innovative "thing" to buy or experience. Circle V, a Mercy for Animals event, has revived the festival scene by combining live music, celebrities, vegan food, and activism into one not-to-miss event.
The third annual Circle V will be held at The Regent in Downtown Los Angeles on November 18th. Attendees can expect a few celebrity sightings, guilty pleasure vegan food, rocking live and DJ'd music, as well as inspiration from the leaders of the plant-based movement. Although entertainment is at the forefront of the event, the goal is to raise awareness and funds for animal rights issues. The profits from ticket sales will benefit Mercy for Animals' mission to save the animals that are mistreated and destroyed by the animal agriculture industry. This non-profit welcomes all to attend, vegan or not. They stress inclusivity in hopes of introducing the vegan lifestyle to the masses and creating a positive change for farm animals.
The lineup of speakers has been thoughtfully curated to support this mission. Over thirty prominent vegan CEOs, entrepreneurs, professional athletes, social media influencers, chefs, and activists have been invited to speak. Active attendees may find interest in the athlete's panel, which includes ultra endurance icon Rich Roll and Olympic Silver medalist Dotsie Bausch, among others. Business leaders include Bruce Friedrich (The Good Food Institute), Dominique Barnes (New Wave Foods), Ethan Brown (Beyond Meat) and Kat Von D (Kat Von D Cosmetics). Kip Anderson (What the Health, Cowspiracy) and Mark Ching (Animal Hope and Wellness Foundation) will also share their unique perspectives. The list goes on; you can find all the speakers and their bios on the Circle V line up page.
One of the factors that sets this festival apart is the live music. A longtime supporter of Mercy for Animals, musician Moby was charged with securing the musicians and DJs. In addition to performing himself, Waka Flocka Flame, DREAMCAR, ANML, Raury, Reggie Watts, Moon Honey, and DJ Valida will entertain the crowd from the early afternoon until midnight. This is not just a food festival with music. People come for the music.
Of course, exceptional vegan food is a major draw. Thanks to its growing popularity, many people are new to the vegan diet and the festival scene. For this crowd, their primary goal is to taste, sample, and discover all the vegan options they can get their hands on. By providing over a dozen different sweet and savory food vendors, Mercy for Animals and Moby hope to convince non-vegan attendees that plant-based foods are just as exciting, comforting, and delicious as any animal product out there. Like the music line up, the vendor list is extremely diverse. There will be multiple cupcake and Mexican options, as well as Soul Food, doughnuts, brownies, savory stuffed croissants, ice cream, and more. Moby's fine dining, non-profit restaurant, Little Pine, is also participating. Although the menu has not been released, everyone is hoping he brings back that creamy, bread-crumb-topped mac-n-cheese.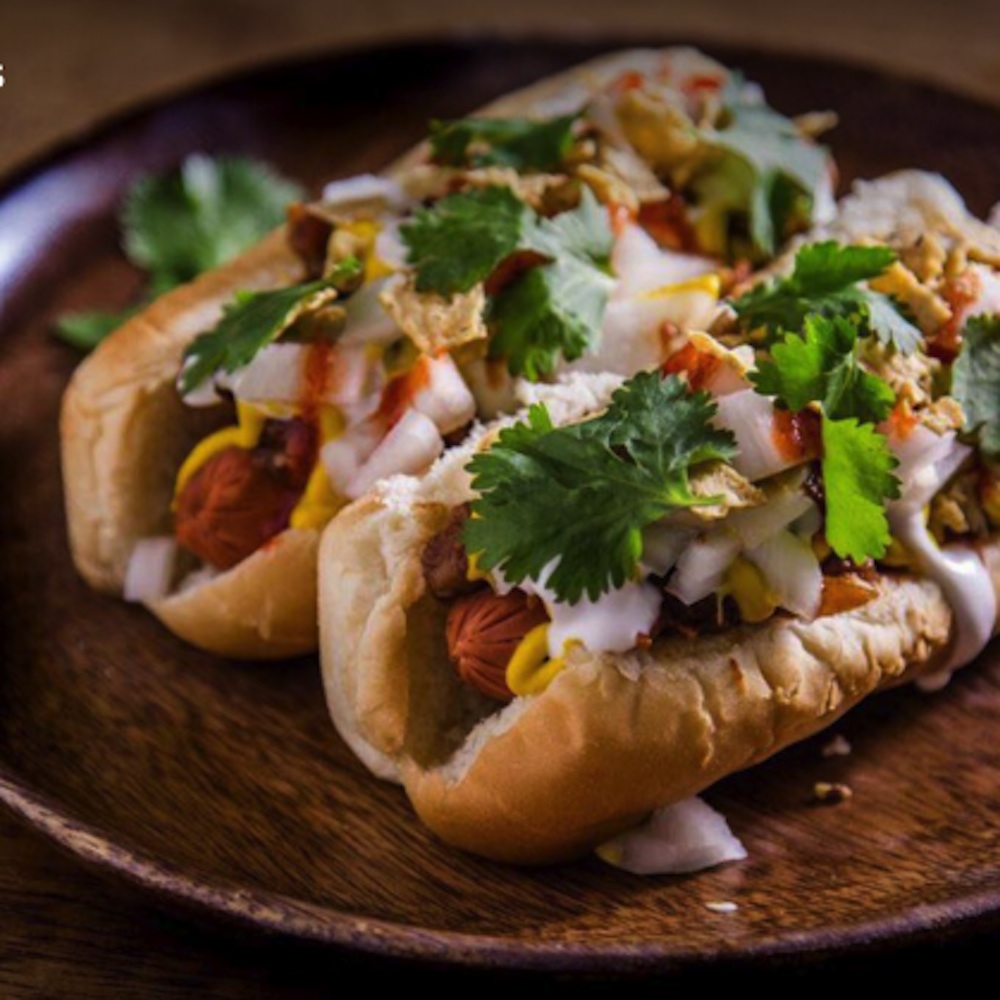 To accompany some of the best vegan food in Los Angeles, a beer garden will serve brews from the top vegan-friendly beer companies in the area, along with non-alcoholic kombucha options for those intending to drive home. Wether you are a connoisseur of ales, stouts, or ciders, Circle V will provide.
It is not too late to purchase a ticket. Although General Admission has sold out, VIP options are still available. VIP is recommended, as it includes early admission to skip the lines and entry into the exclusive after party. Even those bored of the festival scene will find a renewed energy and engagement at Circle V. Its not just the food, or the live music, or even the A-list speakers and celebrities. Circle V cultivates an environment of shared passion, excitement, and community.
Find Tanya on Instagram and The Vegan Potluck Podcast. 
Related on EcoSalon
5 Chic Festival Backpacks
Why Animal Sanctuaries Matter
Mercy for Animals Finds Perfect Balance Between Entertainment and Activism