Practicality you didn't even know you needed.
This easy project costs pennies and adds rustic charm to any decor. Hang it in a bathroom or above a dresser in the bedroom to keep your necklaces untangled and organized (also, so you don't forget to wear them). The piece of wood used in this project was found on the beach. Try taking apart a pallet or sourcing reclaimed wood in your area.
Supplies:
Plank of wood, drill with ¼" bit, knobs (found at Anthropologie for approximately $5.00), hammer and nails.
Step 1. Wipe down the plank with a cloth and some wood soap and remove any old nails.
Step 2. Drill holes where you would like the knobs to be. Make sure your drill bit is the size of the knob screw.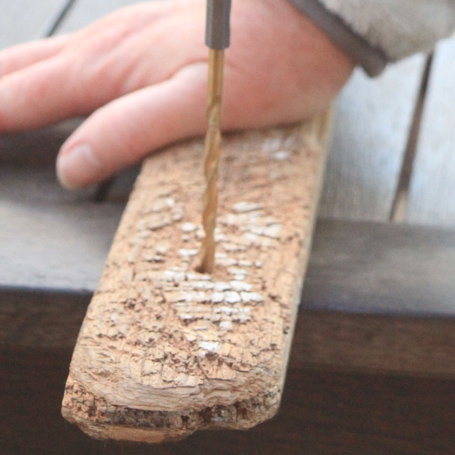 Step 3. Screw the knobs into the plank of wood. If your knob screws are longer than the plank of wood in the back, you will have to saw them off. It depends on the type of knob and thickness of the wood you have.
Step 4.  Attach it to the wall with a hammer and nails. (You won't have to worry about finding a stud because the jewelry holder is lightweight. (If you are going to hang heavier objects, like jackets, you will need to use screws and find the stud.)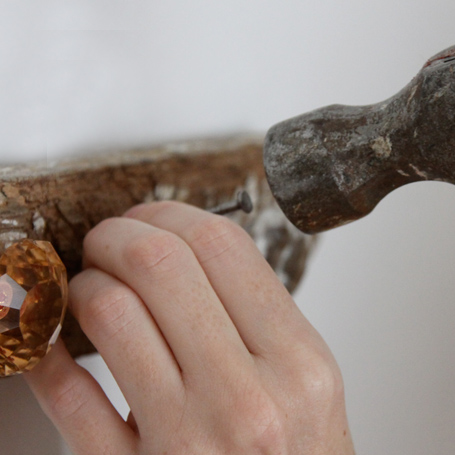 Voila!
ALSO CHECK OUT:
The Perfect DIY Gift: Mason Jar Photo Candles
DIY: A Holder for Sunglasses You Can Make in 10 Minutes
DIY: A Clock You Can Make in 10 Minutes