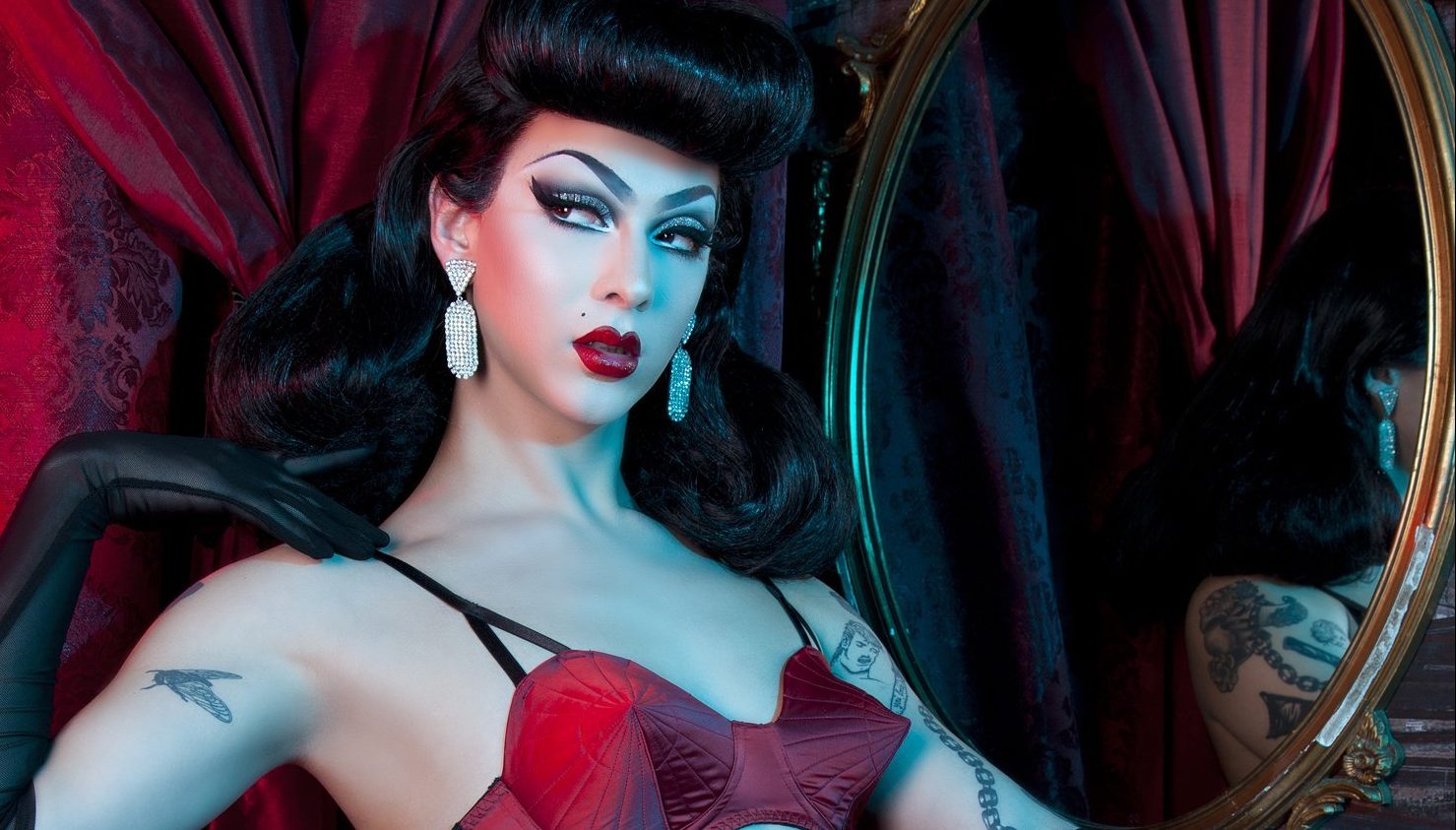 A new lingerie line, "Inspired" by Playful Promises, recently launched a campaign featuring Violet Chachki. Chachki's appointment is historical because the model is also a famous drag performer.
Truly inspirational lingerie
Inspired's "inspiration" originated from Bettie Page, a '50s fashion icon and groundbreaking pin-up model in her own right.
"Bettie Page is a fitting style icon for the line," says Shadeen Francis, therapist, speaker, and educator.
Francis adds that Page pushed societal standards for seduction and sexual expression through her work as a model. "The '50s and '60s were marked by modesty and purity," she says. "Despite modeling far beyond the boundaries of what was considered appropriate, she became a star celebrated for her beauty and sex appeal."
"Bettie Page has been a big inspiration for my drag character for a long time, so it's kind of full circle for me," adds Chachki. "I reference her a lot in my work so it was kind of the perfect pairing for me and a dream job."
For the campaign, the RuPaul's Drag Race winner wears a diverse selection of vintage, pin-up-like pieces. So, pieces, such as bustier bras, high-waisted underwear, corsets, and garter belts, are in the line, reports Harpers Bazaar.
Historical and important
Although it's monumental that Chachki is heading a campaign that a cis woman traditionally would lead, Chachki's appointment also is important for onlookers.
"Representation is important to self-esteem and identity development," says Francis. But if you never see yourself represented in the world, you miss one of the key ways people learn to feel accepted and capable.
And Francis adds that welcoming more people into mainstream media and giving them access to beauty empowers communities of people to see themselves as beautiful in their own right. "Drag queens, trans people, and gender non-conforming people are all beautiful. [They] deserve to live in a society that reflects that."
VIZIN, top 40 Billboard artist, adds that "mainstream" is a fickle word. It will redefine itself as society continues to evolve and rethink beauty ideals.
"Violet is a gorgeous woman who redefines what it means to be a beauty," VIZIN adds. "Celebrate life, love yourself unapologetically, and let the beauty inside of you match how you present yourself to the world on the outside. Be bold, be beautiful, be you."
Related on EcoSalon
Sustainably Pretty Lingerie? Yes, Please
Transgender Actors Lead Ryan Murphy's 'Pose'
How to Wash Lingerie So It Lasts Almost Forever