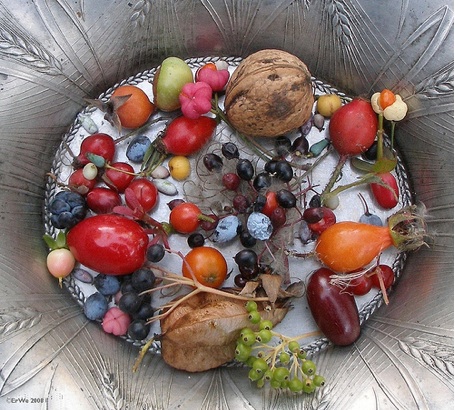 Stuck inside on a rainy, dreary day? Have a hankering to start a new, crafty project? Using random objects and materials from around your home, these fun and eco-friendly DIY projects will cost you little to nothing.
Scrap Paper Notebook
You have a scrap paper galore in the drawer next to your desk, but this clutter is starting to get out of control. No problem! Stack your scrap paper to make all of the edges line up neatly. Punch three holes along the length of the paper an inch from the left margin. (You may want to divide the stack to make this step a little easier.) Cut the front and back sides from a cereal box and punch three holes in each side to align with your stack of scrap paper. You can cover the box panels in anything you like – get creative. Use decorative ribbon to tie together the individual sheet and the cardboard cover.
Portable Scrap Paper Pad
Need something more portable for taking notes on the go? Remove the staple from an empty matchbook and slip out the piece of cardboard that mounted the matches. Measure the matchbook and cut pieces of scrap paper to fit neatly inside. Tuck them underneath the bottom lip and staple them down.
Magazine Envelopes
After flipping through your magazines dozens of times, what else can you do with them? Take apart an envelope to use as a template and trace this outline onto a cover or page of an outdated issue. (If you plan on sending this envelope in the mail, use pages with images instead of copy. This way, the address will stand out more clearly.) Cut along the lines and fold it along the creases that match that of the original envelope. Use non-toxic flue to seal down the flaps.
CD/DVD Coasters
When your favorite tunes or films start skipping too much to enjoy, just turn them into coasters. This one is a cinch. To cover up the images and text with something a little more decorative, trace the outline of the CD/DVD onto contact paper leftover from lining drawers and cut along the lines. Seal it to the surface with non-toxic glue.
Scented Drawer Satchels
Who wears nylons anymore? I know I don't, but they're still lurking in the lingerie drawer. But, just because they are no longer wearable doesn't mean you have to toss them. Cut them up into sections and seal one end with a decorative ribbon. Fill each makeshift pouch with dried herbs, tie the other end shut and put them in your drawers for a fresh fragrance.
Magnetic Dry Erase Board
Measure the outline of a broken CD case and cut a piece of blank white paper down to the same dimensions. Slip it inside and use non-toxic glue to secure the front and back of the CD case together. Secure a magnet to the back and hang it on your refrigerator for quick notes.
Homemade Drip System
Interested in conserving water in your garden? Use a pin to punch tiny holes into a plastic bottle. Shred pieces of scrap fabric and stuff them in through the neck of the bottle. (This absorbent material will cause the water to drain gradually.) Bury the bottle in the soil up to the neck next to plants in your garden, so that it releases water almost directly to the roots. Use a funnel to fill the bottle with water.
Reusable Shopping Tote
Dig through your pajama drawer to find an old, baggy t-shirt. Flip it inside out and remove the sleeves. Cut around the neck hole, making it several inches wider. Stitch the bottom hems of the shirt together. (You may want to sew a reinforcement seam for extra strength.) Flip your new reusable shopping tote right side out and use the sleeve holes as handles.
Tea Tin Candle
Following these steps, turn empty tea tins into decorative soy candles.
Bird Feeder
Rinse out an empty milk carton. Cut out two ample-sized openings on parallel sides and, about an inch below each, poke a hole using the tip of a pencil. Insert a rod through both holes to act as a perch for your feathered friends. Run a wire or string through the top of the carton to hang from a tree branch. To make it a bit more ornamental, embellish the carton with milk paint and secure popsicle sticks on the top slopes with non-toxic glue to look like shingles.
Upcycled Picture Frames
Rinse out some glass jars and completely remove any labels. With the images on the outside, roll up pictures of your friends and family, and insert them upside-down into the openings of the jars. Flip the jars over and display them on tabletops and shelves around your home.
Drawer Dividers
Do you cringe at the thought of organizing your infamous junk drawer? With some homemade cardboard dividers, it's easy to keep it orderly. Just measure the length, width and height of your drawers. Break down a cardboard box and, based on your measurements, cut enough strips to create as many compartments as you want. Slice a slit halfway through the width of each strip to easily interconnect these pieces.
Bonus idea: taking inspiration from the image at the top of the post, why not spend an hour at the park or in the garden collecting seeds, nuts, flower bulbs, twigs, leaves or other pretty organic items to make a seasonal still life? All you need is a favorite dish or bowl and a spot to place it.
ALSO CHECK OUT:
5 DIY Alternatives to Holiday Gift Wrap
12 DIY Projects for a Green Geek
Each week here at EcoSalon, the editors choose posts from the archives that we think you'll love. This original post can be found here.
Images: Er.We, adiything, ♥ellie♥, thebittenword.com, ***FanchTheSystem!***, How can I recycle this, Mulad, Niffty.., Indie Bands With A Mission, Edgar Zuniga Jnr., sfllaw, Idle Type, Vali….