If this is your idea of gift wrap, you really need to read on.
'Tis the season we generate entirely too much trash. The EPA and Use Less Stuff estimates that from Thanksgiving to Christmas, the garbage we toss out increases by more than 25%, including food waste, shopping bags, packaging and – you got it – wrapping paper. Not to mention the bows and ribbons and frills, all of which add up to an additional 4 million tons in our landfills.
Here's another option: go outside and source your trimmings from nature.
Stock up on recycled craft paper for the basic wrap-up, and use natural elements to provide the bling-factor. (Side note, old newspaper can fill in nicely here as well.)
Leaves and a bit of velvet ribbon adorn this bag, and the tag was made from a chop saw and birch log.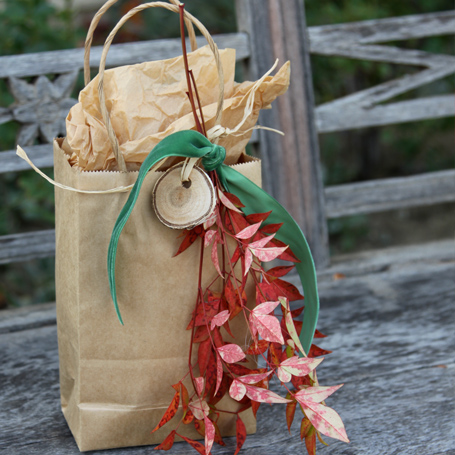 Invest in some baker's twine and it will last you a forever.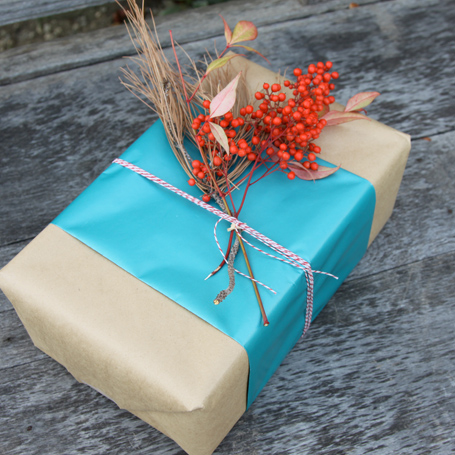 If you could only smell this one, wrapped in craft paper, ribbon, raffia and rosemary.
My personal favorite: a bark wrapped gift, with acorns fixed to a black velvet ribbon and craft paper.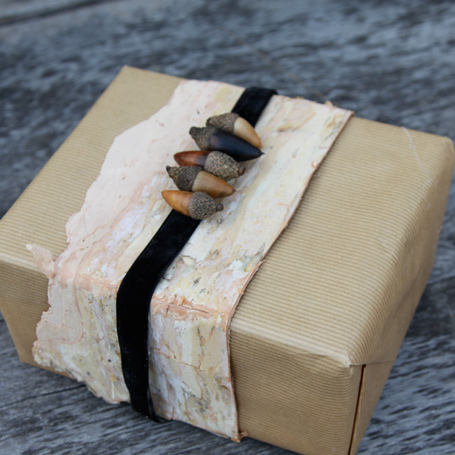 ALSO CHECK OUT:
See also…
DIY Alternatives to Traditional Holiday Gift Tags
11 DIY Alternatives to Traditional Christmas Trees
The Perfect DIY Gift: Mason Jar Photo Candles
Images: meddygarnet