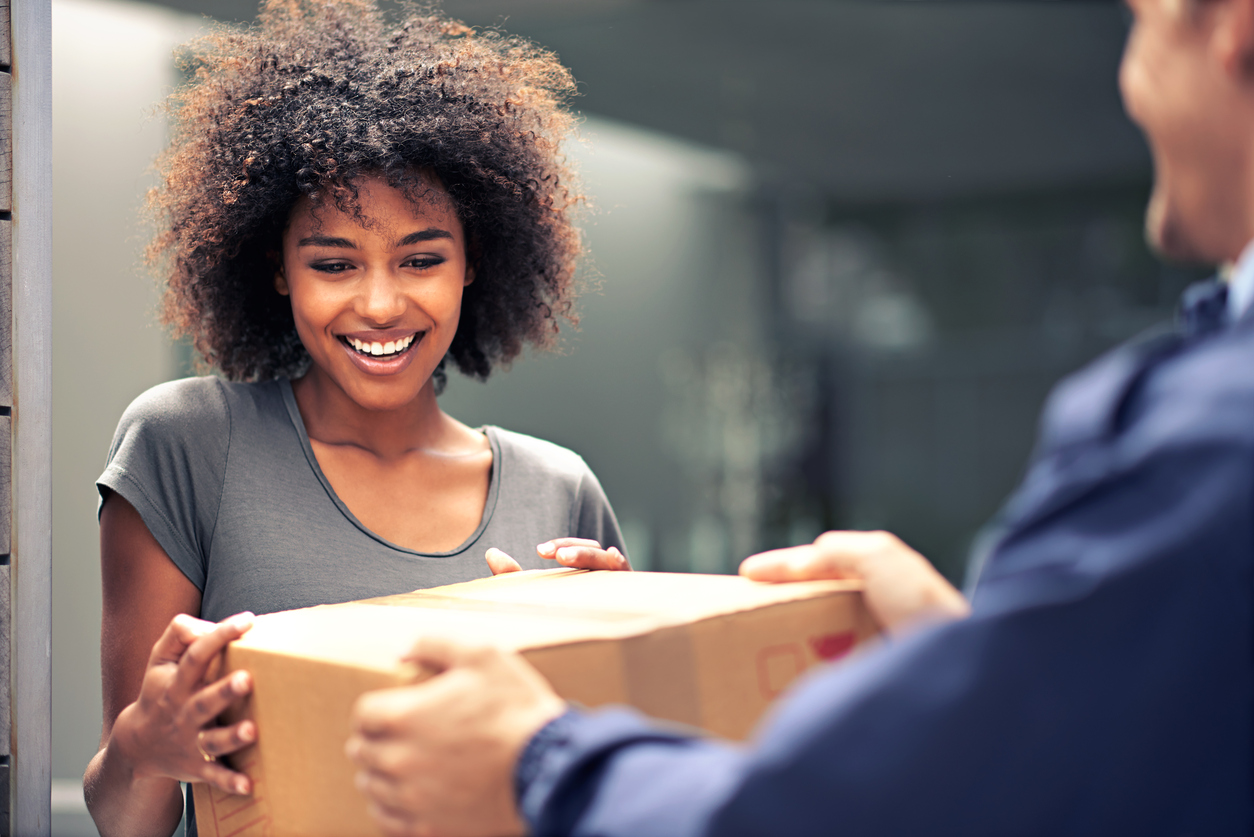 Know what's more fun than splurging on a bunch of brilliant natural beauty products? Sampling them first! Credo brings the best clean beauty to your door in its first ever Discovery Kit.
There are so many amazing clean beauty stores, both online and stop-in shops. Credo is one such shop that offers the best of the best in natural and organic beauty. And it just got even better by delivering a sampling of those products we all want to try.
We are talking big green beauty brands, like Tata Harper and De Mamiel. I was lucky enough to try out the first Credo Clean Beauty Discovery Kit and would love to share my experience with you.
What's in the First Ever Credo Clean Beauty Discovery Kit
The cute kit arrived in a handy canvas travel bag, perfect for toting your beauties along on your next stay away from home. Or throw it in your bag for midday freshen-ups. It contains seven items for skin, hair, and body. All from brands you've been itching to get your hands on.
De Mamiel Restorative Cleansing Balm: We've talked about cleansing balms and how they work wonders at removing makeup and keeping skin soft. De Mamiel is a UK brand based on ancient Chinese medicine to infuse skin with the healthiest ingredients and lots of good energy. Restorative Cleansing Balm is made with rich oils and butters that clear away dirt and debris, and soothing oils to keep skin feeling supple and balanced. The balm has a light, fresh scent that I love and my skin feels soft and smooth after using, not slippery or greasy. This item is a winter skincare must-have. Perfect for those with dry skin.
Pai Chamomile & Rosehip Calming Day Cream: When I think of Pai, I think super gentle. When people ask for a line that suits very sensitive skin, this is the one I offer up. And this facial cream totally fits that profile. Rich and smooth, it offers a boost of hydration but seems to evaporate straight into skin. A thick cream that doesn't leave behind an oily feel is difficult to come by but this one does just that. And my skin feels so baby soft after using, perfect under makeup. Calming Day Cream contains apricot and jojoba oils (two that are especially good at softening skin) along with a dose of rosehip for anti-aging benefits.
Skin Owl Eye+: I couldn't test this product out due to an aloe allergy but so wish I could. This gel type eye treatment contains a wealth of natural ingredients for eye area issues. Cucumber soothes and cools, hyaluronic acids smooths, and licorice tightens. But this product includes another ingredient you don't often come across: periwinkle. It is great for reducing inflammation. One lucky friend is going to score themselves this beauty of a sample.
Tata Harper Resurfacing Mask: We love anything Tata and this mask is a favorite. Fruit extracts and fermented ingredients work to slough away dry, dead skin cells, while French pink clay refines the complexion. This is your go-to product for instantly gorgeous skin. Keep handy for date night, holiday parties, or whenever your skin is in need of refreshment.
Evolvh UltraShine Moisture Shampoo & Conditioner: How many organic hair care lines have you tried, only to be disappointed? I'd heard good things about this brand and was excited to see it included in the kit. It leaves my fine hair soft and easy to comb through, and these products smell fantastic. One note on ingredients. You will notice the shampoo contains disodium sulfosuccinate and the conditioner contains stearylkonium chloride. These are surfactants and a preservative, and are considered safe in lower amounts and in rinse-off products. They won't make any clean beauty ingredient lists but as those of you with finicky hair know, a completely natural hair care products sometimes won't do the trick. I will likely use these in the future on a semi-regular basis just because I love the way they make my hair look and feel.
Lovefresh Grapefruit Deodorant: These sweet little deods have been on everyone's radar this year. Deodorant seems to work best if you rotate between a few brands regularly. Since I had never tried a Lovefresh deodorant I was glad to give this one a go. The citrus scent is balanced with the right amount of other essential oils to keep it super fresh and light. This deodorant kept me smelling fresh for most of the day. As for warding off wetness, not so much, but I'll definitely use on less active days.
Related on EcoSalon
How to Shop Green Beauty Online Like a Pro
9 Organic Beauty Shops Around the World You Have to Try
One-of-a-Kind Natural Beauty Samples are Now a Thing