Have you got the blue jean blues?  A new competition aims to turn your denim trash into treasure.

When Levi Strauss created the first pair of blue jeans in 1873, little did he know that there would one day be more pairs of denim jeans on the planet than people. The irony is that the iconic durable workwear item originally designed for gold rush miners (the denim fabric was dyed blue to reportedly hide stains) is now owned in designer multiples by women (and men) everywhere.
If you have a drawer or two full of jeans that you can't bear to throw away – and have an inkling to show off your crafty skills as a denim visionary, check out Jake & Maya Collective's latest competition, The Upcycled Denim Challenge. The British sustainable line for children has launched a competition appealing to budding textile designers and creators to submit their own innovative upcycling ideas. One lucky winner each month will score vouchers along with the chance to join the team as a celebrated upcycling designer.
For more details about how to enter, click here.  Take a look at some our favorite ideas so far and get inspired to make your own:
Wall Mounted Fabric Deer Head.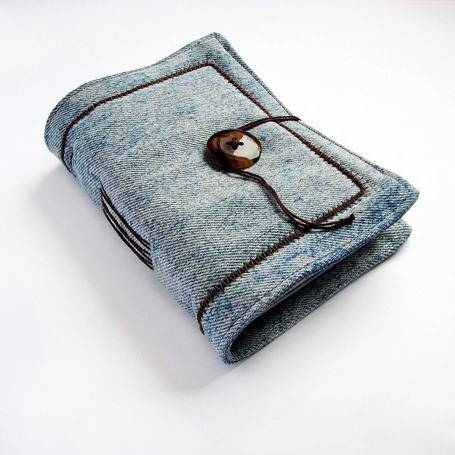 Wallet.
Ruffle Vest.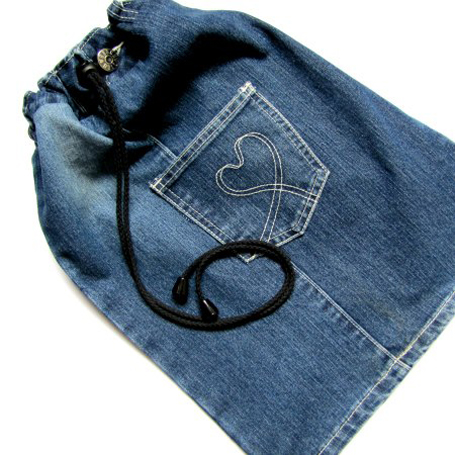 Drawstring Duffle Bag.
 Images courtesy of Jake & Maya