Designed to suit the needs of a soldier on the battlefield, the trench coat has evolved into a staple for stylish civilians.
The trench coat. No other item of outerwear embodies the understated yet self-assured vibe of our Parisian style fantasies. Can you imagine Catherine Deneuve, Francoise Hardy or Jane Birkin strolling around the 4th arrondissement in anything else?
But like Birkin, the trench coat isn't actually French – it's a British invention. Thomas Burberry, a former draper's apprentice, developed gabardine – a rugged, water-resistant twill – in Basingstoke, Hampshire in 1880. After submitting a design for an army officer's raincoat to England's War Office in 1901, he was commissioned to create a gabardine coat for the British Army's officers serving in the Boer War in South Africa.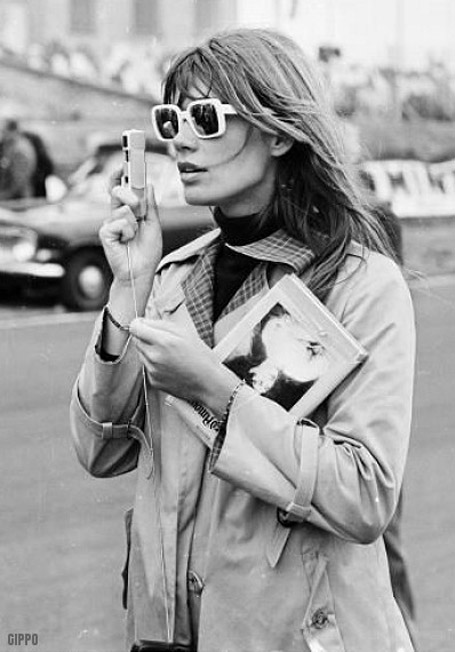 Françoise Hardy epitomizing Parisian style in her trench – chic, understated and elegant.
By World War I, Burberry's design had been perfected. Shoulder epaulets allowed officers to attach rank insignia without damaging their coats. Button down storm flaps prevented water seeping down into the soldier's coats after firing their rifles and a D-ring was attached to the the belt in order to carry a firearm or sword. Worn by half a million British troops while fighting at the front, the name "trench" stuck. The tried-and-tested military design elements remain unchanged to this day.
The mannish allure of Catherine Deneuve's trench underscores the femininity of the outfit beneath.
Used again by soldiers fighting in the harsh European winter battlefields of World War II, the style was adopted by Hollywood celebrities and volunteer entertainers performing for the troops overseas. Demobilized, the coat quickly became synonymous with every 1940s film noir protagonist and his beautiful, but conniving femme fatale.
Emma Watson is the modern day face of Burberry's best-selling trench.
Remaining the company's best-selling item to this day, Burberry celebrated the 97-year-old fashion icon by launching Art of the Trench, a photo-sharing website described as "a living document of the trench coat and the people who wear it." Featuring dedicated images, past and present, of people sporting the Burberry trench coat, the Art of the Trench showcases images from professional fashion photographers including celebrated fashion photo-blogger Scott Schuman, better known as The Sartorialist.
With its ability to transform its wearer into either sultry Raymond Chandler heroine or insouciant Parisienne, this lightweight cotton coat might well be the perfect pick for the new season after we put away our heavy winter coats.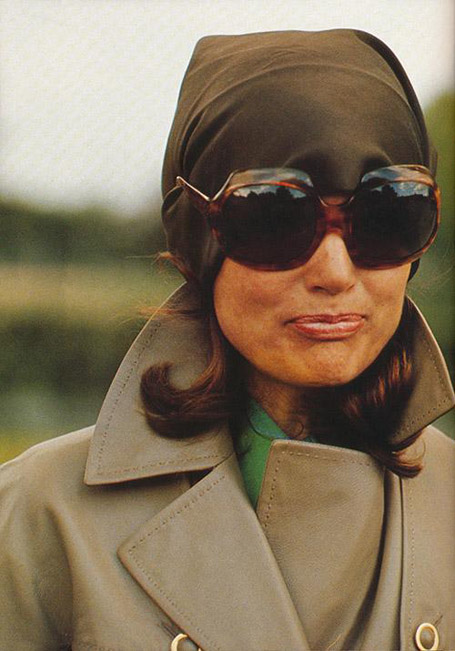 Jackie O knows – the trench coat is a timeless classic that's worth the splurge.
Also Check out:
Now & Then: The History Of The Cocktail Dress
Now & Then: The History of the Cuff
Now & Then: The History of Turtlenecks
Now & Then: The History of Tights
Now & Then: The History of Skinny Jeans
Now & Then: The History of the Chevron Stripe
Now & Then: The History of Penny Loafers
Now & Then: The History of Go-Go Boots
Now & Then: The History of the Poet Blouse
Now & Then: The History of Ladylike Gloves