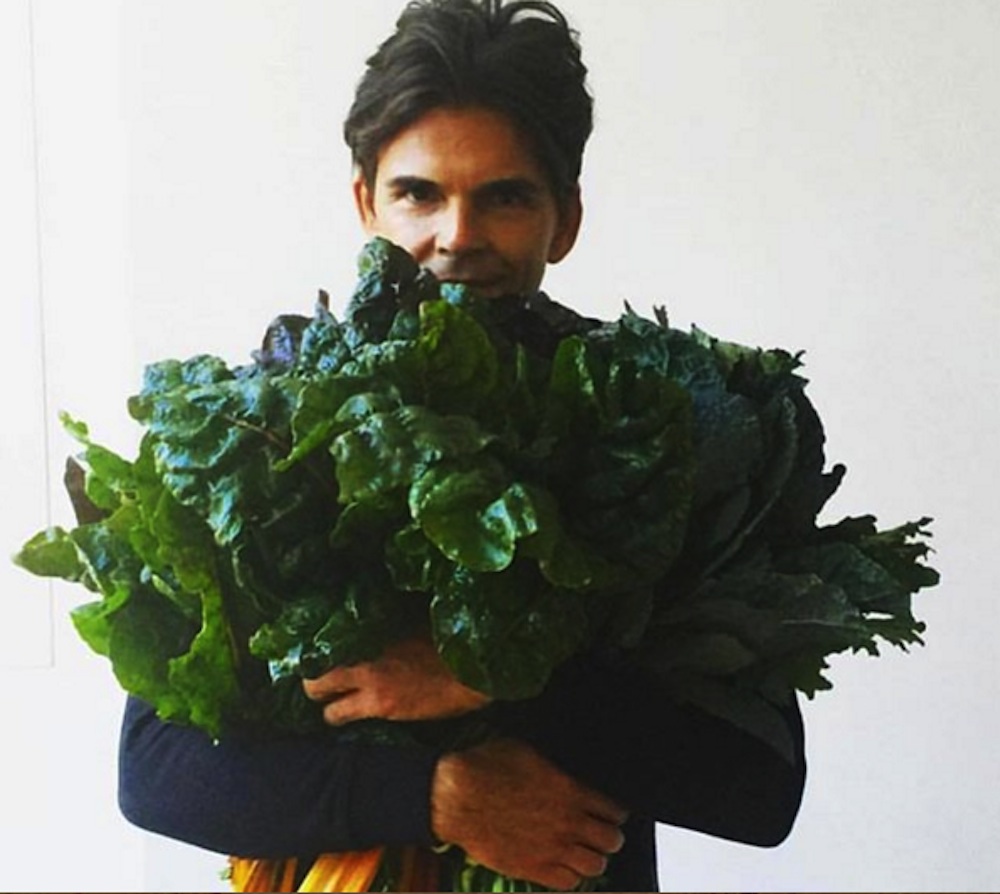 Can an instruction book become art? In the case of Matthew Kenney's new work, "PLANTLAB: Crafting the Future of Food," the answer is a definitive yes.
PLANTLAB is the culmination of Kenney's life work as an ambitious chef and restauranteur, though it seems a disservice to limit this man's accomplishments to these basic labels. In the past twelve years, Kenney has authored several raw and plant-based cookbooks, opened an impressive number of high end restaurants worldwide, and established the professional culinary institution for plant-based learning. He is on a mission to "craft the future of food" by brining innovation, accessibility, art, and sustainable nutrition to plant-based cuisine. This new book embodies the purpose behind these ventures with over one hundred recipes told though a stunning display of photographs. It is a cookbook, photography collection, lifestyle guide, and memoir of the PLANTLAB empire. It is to be equally treasured and displayed as a piece of art, but also gently worn and splattered as a cherished cookbook.
After a prominent career in New York fine dining restaurants, Kenney transitioned his focus onto plant-based cuisine after gradually adopting a raw food diet. This way of eating made him feel at his optimal best, and he now stresses the environmental, nutritional, and ethical benefits to going plant-based. He knew it was possible to create refined dishes out of plants, but at the time, no one had made the leap. For over a decade, Kenney has utilized his classical culinary skills to break the rules and push experimentation to its limits, shocking the restaurant world with his accomplished dishes and revolutionizing the concept of vegan food.
Formerly perceived as bland and limited, Kenney proved the plant-based diet to be just as complex and elegant as traditional animal-based cooking. He has showcased this modern approach to vegan cuisine through his many restaurants and cafes around the world, making diners' eyes roll with delight and swoon with pleasure. However, there is no need to make a reservation to experience Kenney's nourishing art; the recipes in PLANTLAB are all inspired by his most popular restaurant menu items, so everyone can enjoy his creations at home.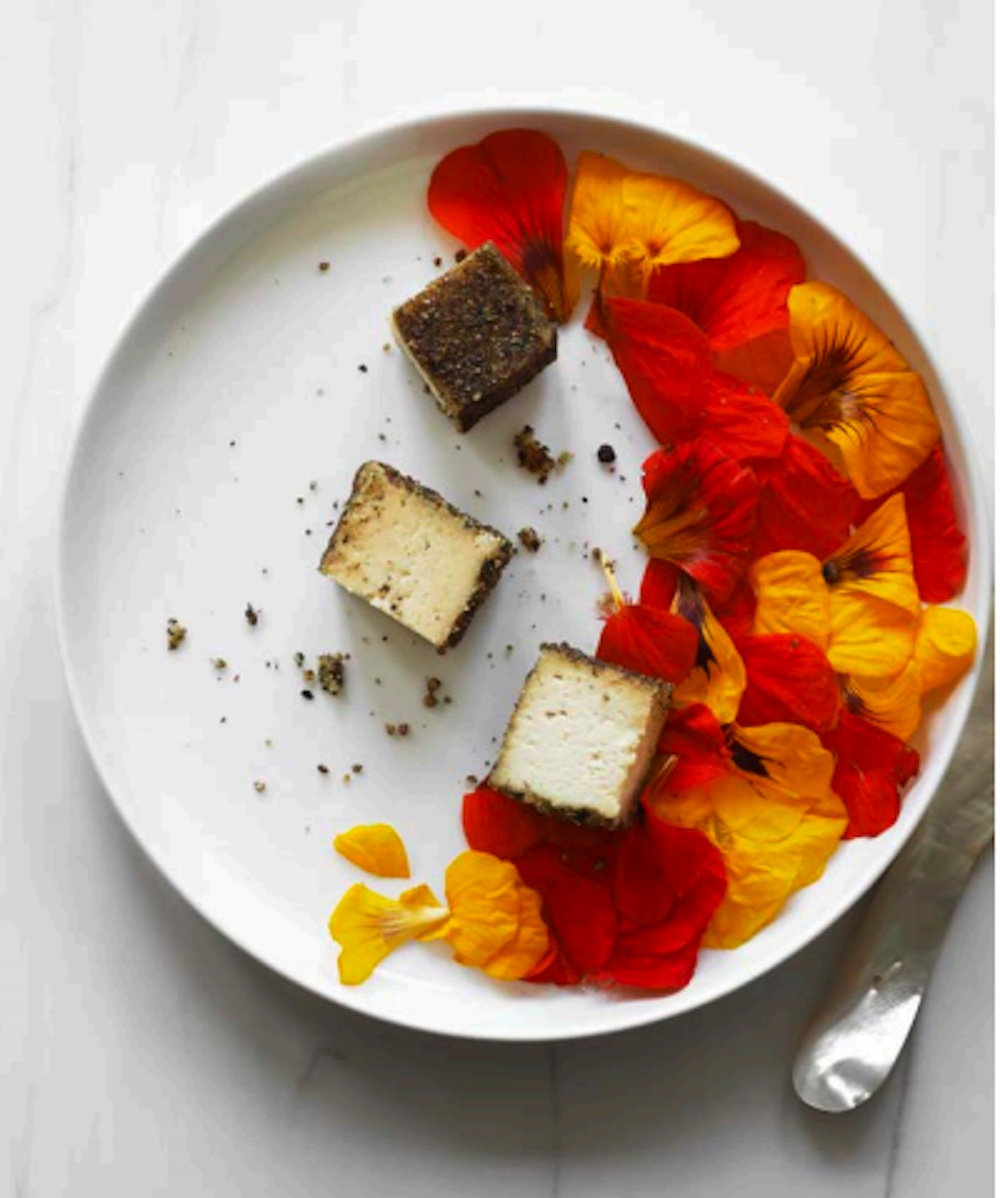 "This book is literally for everyone, from seventeen to ninety years old, men, women, and the entire globe," Kenney wrote. Although known for his sophisticated culinary style, Kenney assured that the recipes are accessible to the home cook, no formal culinary training required. He continued, "Anyone can benefit from and appreciate the plant-based lifestyle. I wrote this book to inspire others to appreciate the value in living a lifestyle supported by well-prepared plant-based cuisine." For this reason, the book is organized into four sections, each progressing in technical skill and complexity: "Fundamentals," "Advanced," "Professional," and "Future."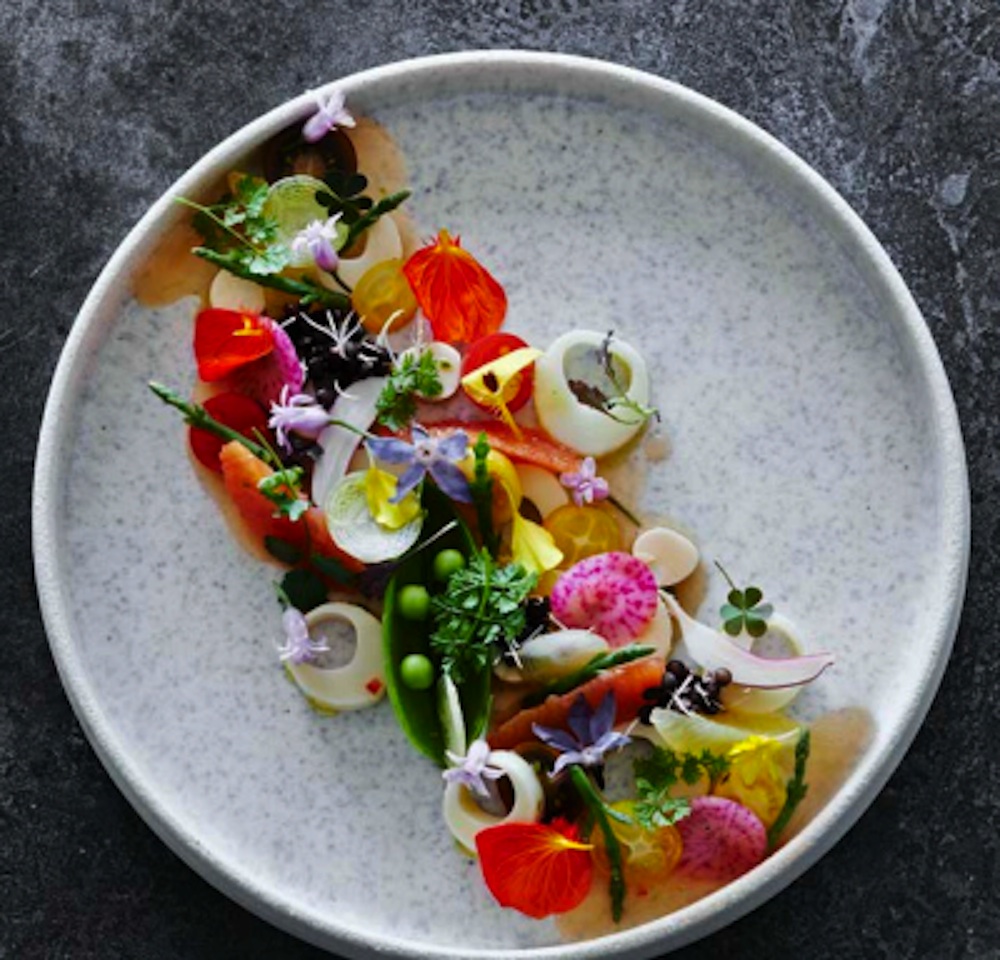 Hearts of Palm Ceviche. Photo courtesy Adrian Mueller
Not to deter anyone from venturing to the latter chapters, Kenney states in the introduction that anyone can master the Professional and Future recipes; they just take more dedication and require some specialized kitchen equipment, such as a smoker or sous vide. Those limited by basic tools should gravitate toward the first two chapters; there are plenty of bold and unique recipes to satisfy the adventurous palate. Think mango cheesecake, heirloom tomato with almond ricotta, and butternut squash carpaccio. Move on to the Advanced chapter, and the reader will find the secrets to creating Kenney's famous plant-based cheeses, from Vegetable Ash Cashew Cheese, to Spirulina Blue Cheese. Other standouts from the Advanced level include Pastrami Roasted Carrots, Porcini-Crusted Whole Cauliflower, and the Plant Food and Wine classic, the Plant Burger.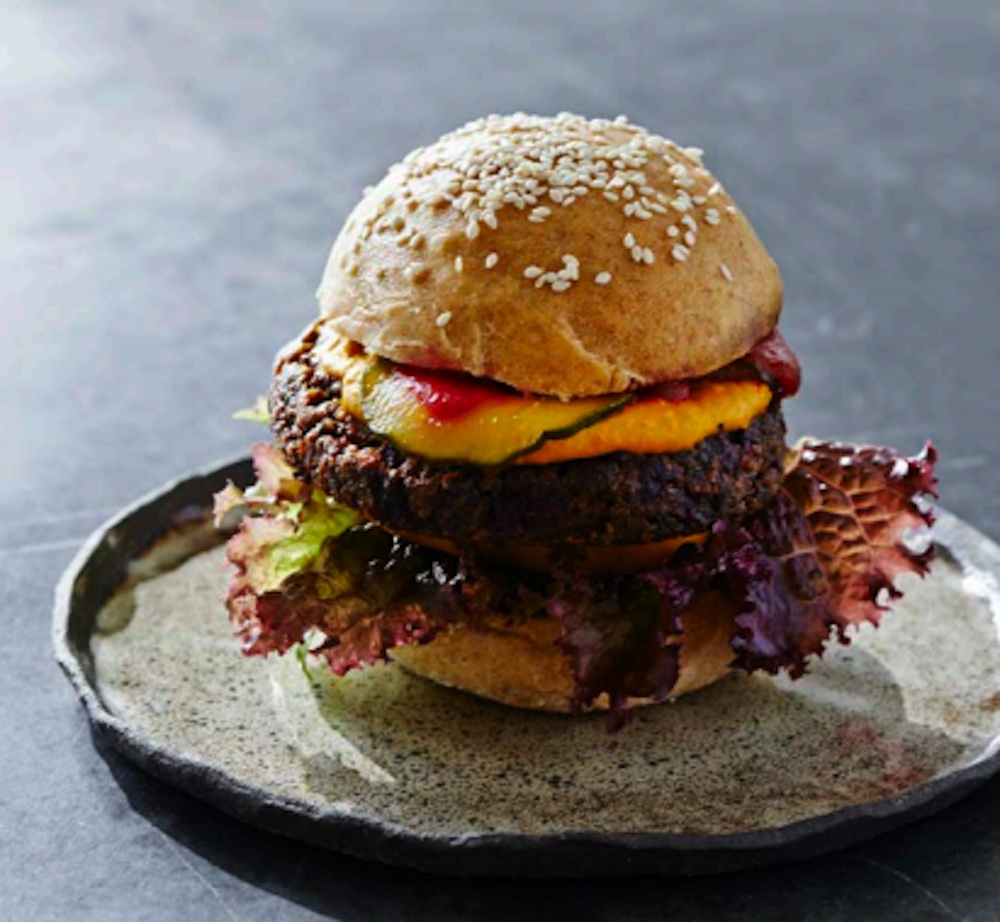 Kenney invites the committed home cook to delve into the Professional and Future chapters for the ultimate experimentation and reward. Expect techniques involving fermentation, smoking, long-term marinating, and the use of an ice cream maker and sous vide machine. Yes, these are complex dishes that demand precision and patience, but to Kenney, the end product is worth it. "My cooking is not always simple, and I don't necessarily try to simplify it. Whatever it takes to make it the best it can be, I will passionately pursue that." The Professional section includes favorites from the Miami-based, Asian-inspired, Arata pop-up, as well as pizzas from the New York City staple, Double Zero. Try the Chickpea Ramen, Eggplant Bun, Shaved Truffle Pizza, or Farro-Fennel Sausage Pizza for an exceptional culinary treat. Ready to take on the Future? The Chickpea Curry, Gianduja Cake with Hazelnut Sorbet, and Pavlova are well worth the dedicated time in the kitchen.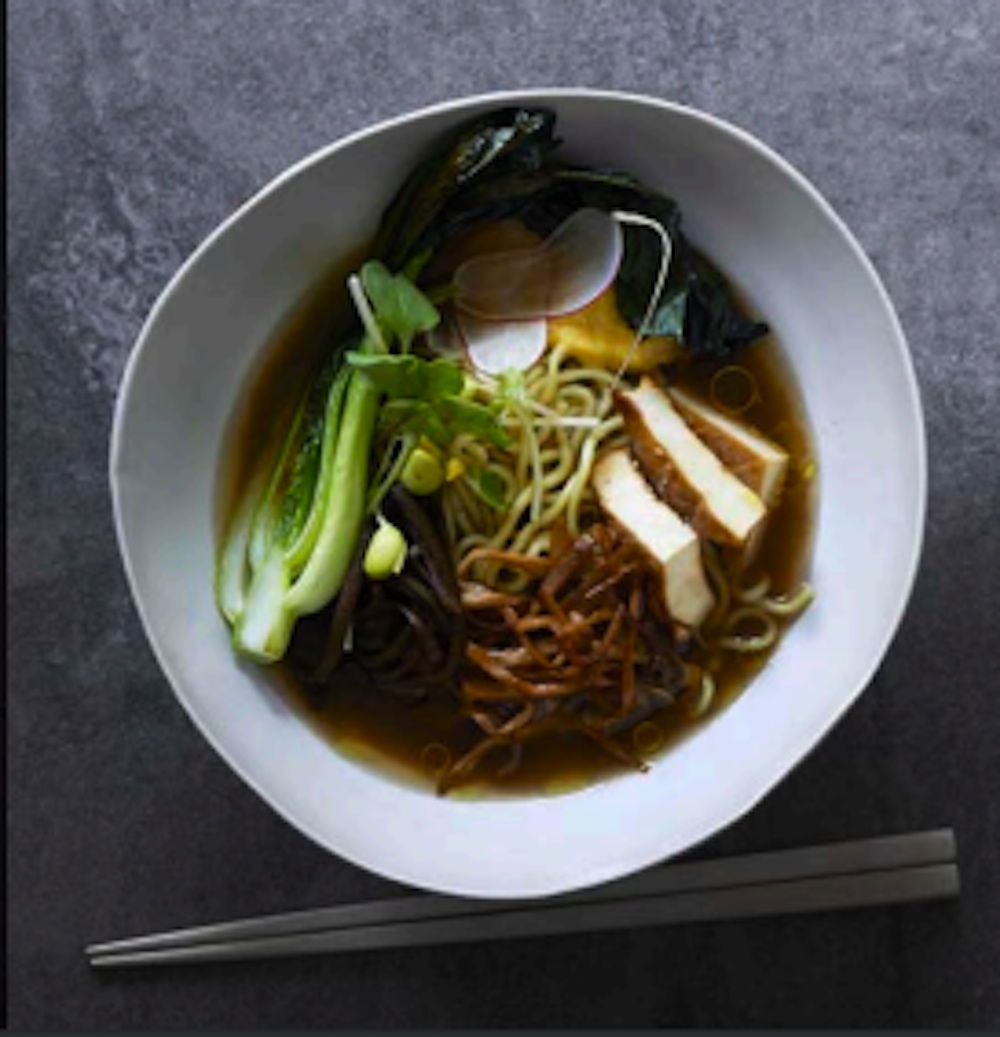 When asked which recipes he would choose to throw a multi-course dinner party, Kenney paired dishes from the Fundamentals to the Future. He suggested, "I would start by passing small bits of the Truffle Pizza. The first course would be Hearts of Palm Ceviche. I would follow that with Maitake Mushroom Panzanella, then Spicy Udon and finish with Acai Panna Cotta."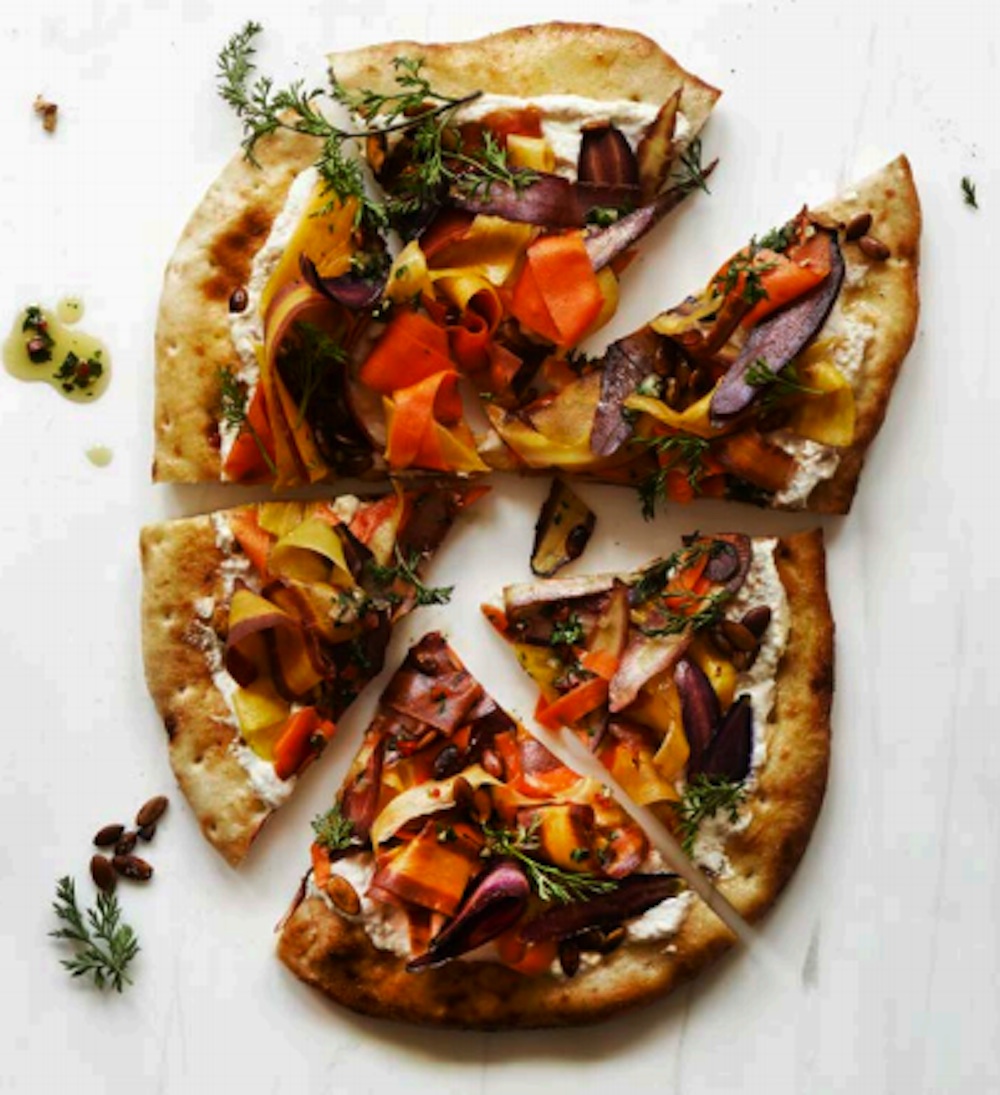 As promised, PLANTLAB is "a feast for the senses." Whether you navigate its glossy pages based on skill level, the deliciously gorgeous photographs, or the mouth-watering recipe descriptions, you will end up with a truly satisfying and refined plate of food.
Clear your weekend and your bookshelf to make room for this masterpiece, and join the revolution to craft the future of food. 
Find Tanya on Instagram and The Vegan Potluck Podcast. 
Related on EcoSalon
The 5 Greatest Vegan Cookbooks Every Plant-Based Kitchen Needs
Cherry Bombe Jubilee on Fire: Conference Tackles Current Issues Head On
DIY Vegan Sweetened Condensed Coconut Milk