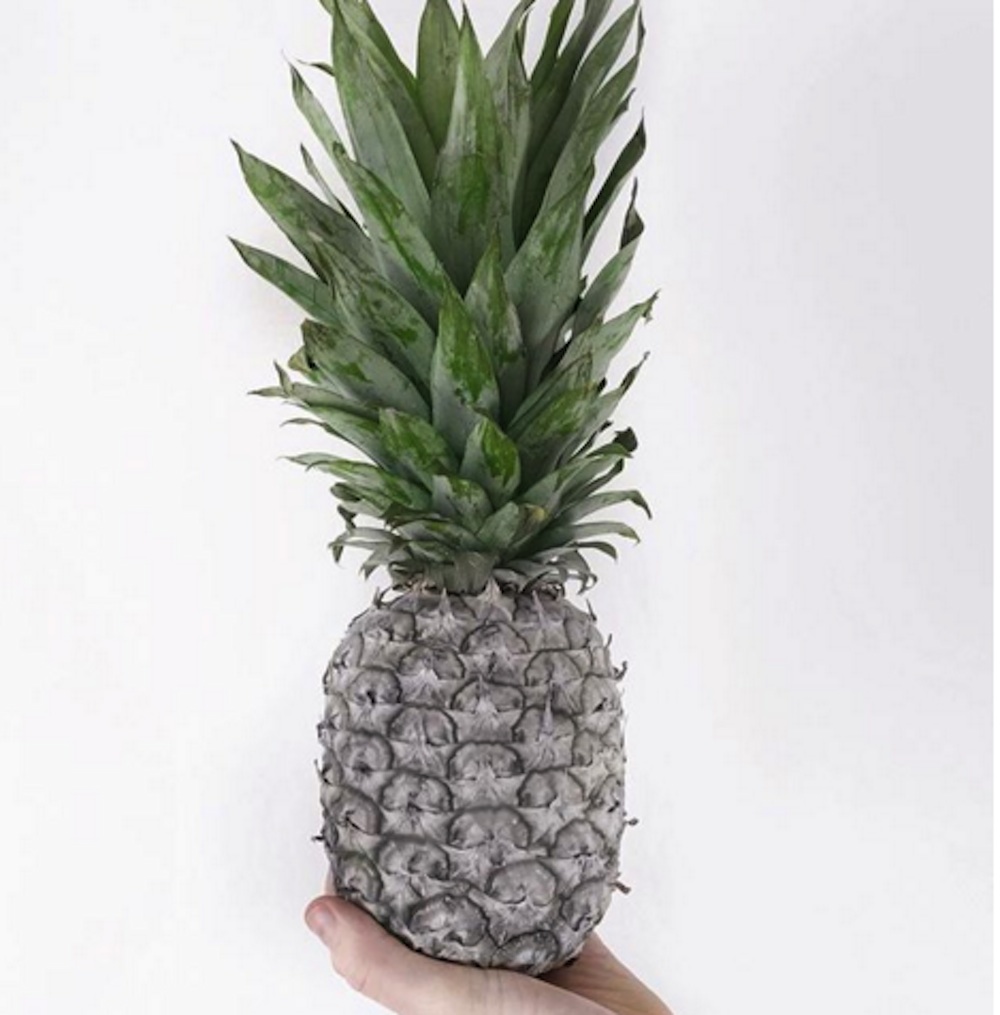 Years ago, vegan or faux leather clothing and accessories were stigmatized as lesser quality products. The cheap and often times tacky looking material was a poor alternative to the real thing, and even ethical vegans found it difficult to give up their leather shoes and accessories for lack of quality, cruelty-free options. Fortunately, the past few years has seen a boom in leather alternative textiles, and companies are really showing off their creativity in terms of materials. The current trend is to not only provide an ethical product, but a sustainable one. So what's the latest? Pineapple. Yes, we're talking wearable fruit leather that looks, feels, and endures like its animal-based counterpart. Its called Piñatex™, and it is the latest en vogue material in the sustainable fashion world.
Piñatex™ is created with the long stranded fibers of pineapple leaves. Dr. Carmen Hijosa invented this creative material following her years of work in the leather industry. She took a trip to the Philippines in search of more natural products, and discovered that the pineapple leaf fibers could be made into a non-woven textile (translation: fabric that does not need to be knitted or sewn together). Dr. Hijosa implemented a system where the fibers are extracted by the pineapple farm workers, processed into a non-woven textile, then finished in Spain, ready to supply to responsibly-minded retailers. This practice bolsters the local farming economy and promotes sustainability, as pineapple leaves are considered a byproduct of the pineapple harvest and typically discarded. Dr. Hijosa created her consciously-minded company, Ananas Anam, as a way to distribute Piñatex™ globally.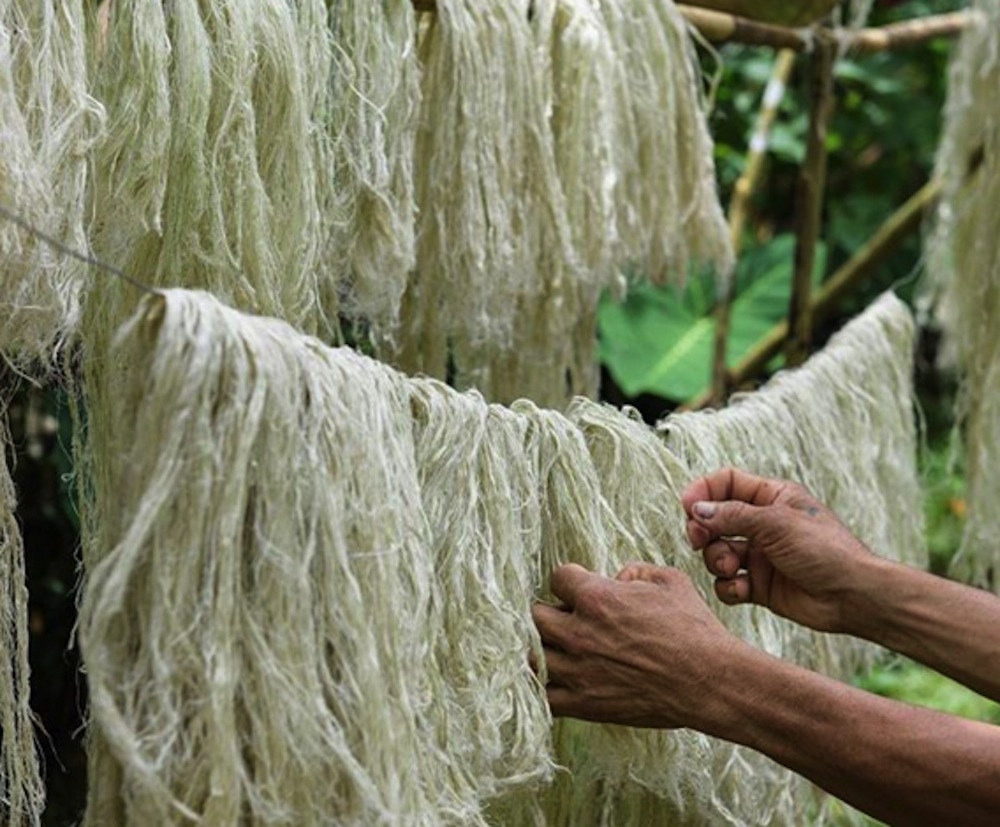 Hipsters for Sisters (HFS) Collective, a Los Angeles based bag company, is an early adopter of pineapple leather and one of the first American companies to incorporate Piñatex™ into their collections. Dedicated to providing the highest quality products using the most sustainable materials, co-founder Rachel Denniston said they have had their eye on Piñatex™ for the past two years. HFS proudly debuted their pineapple leather bag collection in early Fall 2017. The line includes two belt bags (a chic, modern version of the practical fanny pack), a crossbody tote, and a matching zippered wallet. Denniston raved, "The true beauty of this collection stems from the fact that we are combining the rugged, edgy look of Piñatex™with our soft, elegant, eco-suede. The result is a sophisticated, unique collection that goes with just about anything!"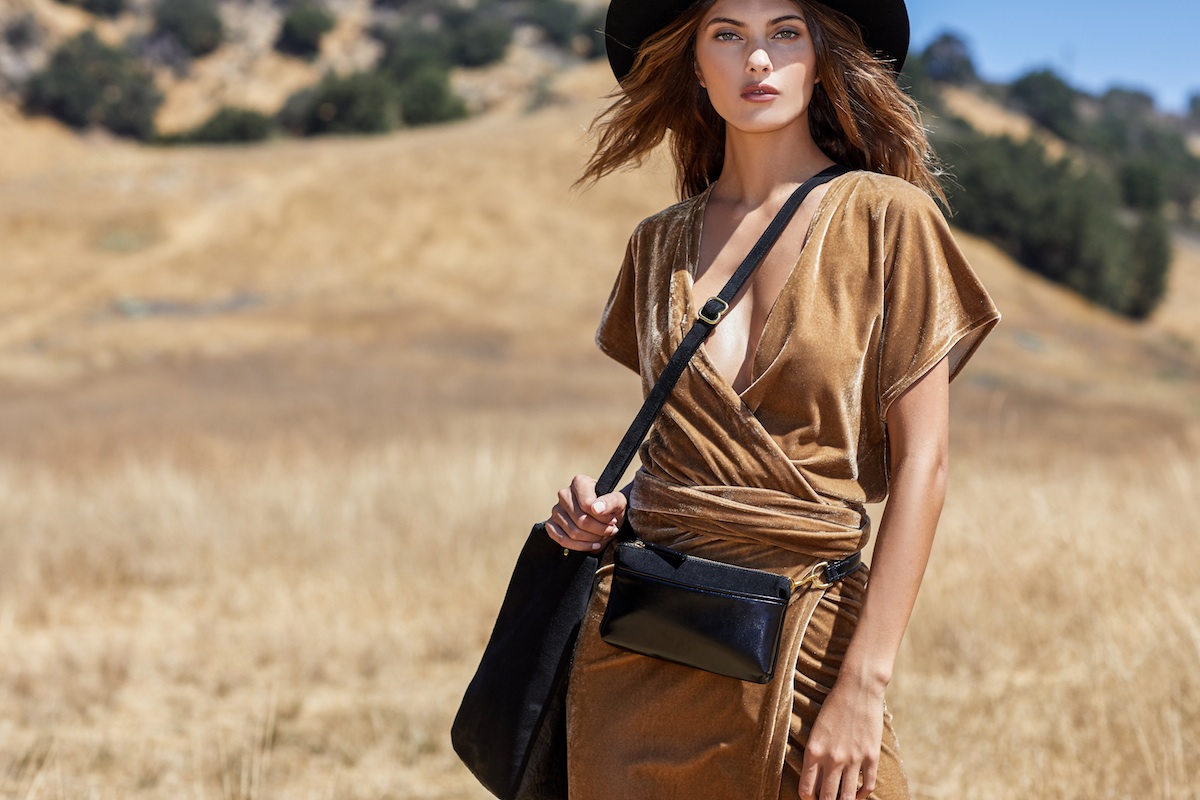 The price for these items reflects the true cost of operating a sustainable business. Unfortunately, the fast fashion industry has popularized the concept of cheap, disposable faux leather products, which has led to some resistance and even sticker shock when a non-leather good costs the same as its leather counterpart. However, it is essential to disrupt this ideology and make an effort to understand what goes into the pricing of these products. A sweat-shop made handbag is not meant to last over the years, and it can be produced quite cheaply and sold at a socially acceptable price point, no eyebrows raised. However, the same handbag made with durable, sustainable material by a worker earning a living wage will cost significantly more. The Piñatex™products at HFS Collective will set you back from $215 for the pocket belt bag and up to $395 for the large crossbody tote. Its true, there is an expense to responsible business practices, but for Denniston, ethics are non-negotiable.
"Simply stated, sustainable and ethical production means being responsible in one's manufacturing and sourcing of fabric. Not only is it important to have the lightest impact on the planet with your production and sourcing of material, but its equally important to provide the craftsmen and women that make your products with fair, living wages in safe and pleasant working conditions. We try to do it all."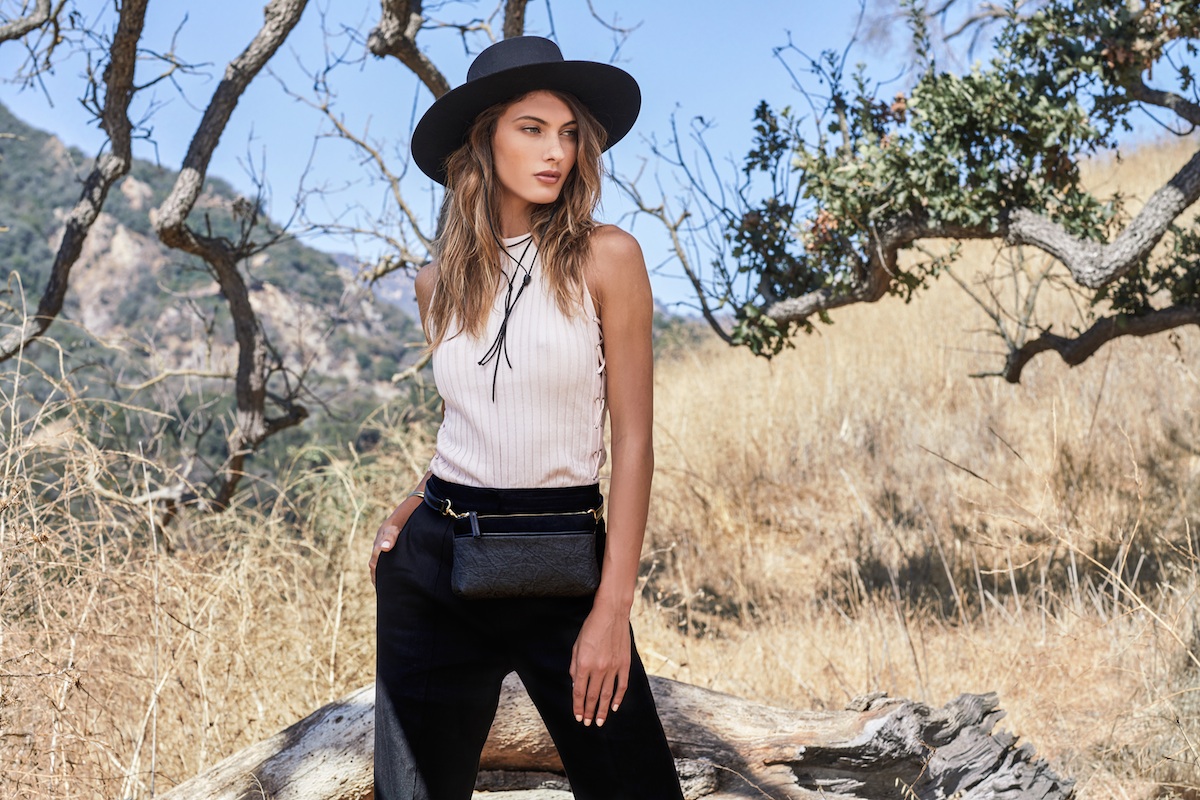 In addition to HFS Collective, a few other small businesses are beginning to incorporate Piñatex™into their lines. The material is becoming more prevalent through Etsy retailers, and there is hope for larger distribution with big name brands in the future. 
In essence, fashion is an investment. It is not about how many different outfits you have or never wearing the same thing twice; it is about collecting classic, quality pieces that truly shine and make you feel confident. Fashion is not meant to be disposal, it is meant to be treasured and valued. Thanks to the recent innovations in sustainable material, like Piñatex™, quality fashion can now be ethical and sustainable fashion. We'd rather wear fruit than flesh, any day. 
Find Tanya on Instagram and The Vegan Potluck Podcast. 
Related on EcoSalon
LA's Fair Trade Fashion Show Models Trends for Every Style, Occasion, and Budget
You Can Make Vegan Leather Out of What?
Malia Designs Fights Human Trafficking One Handbag at a Time