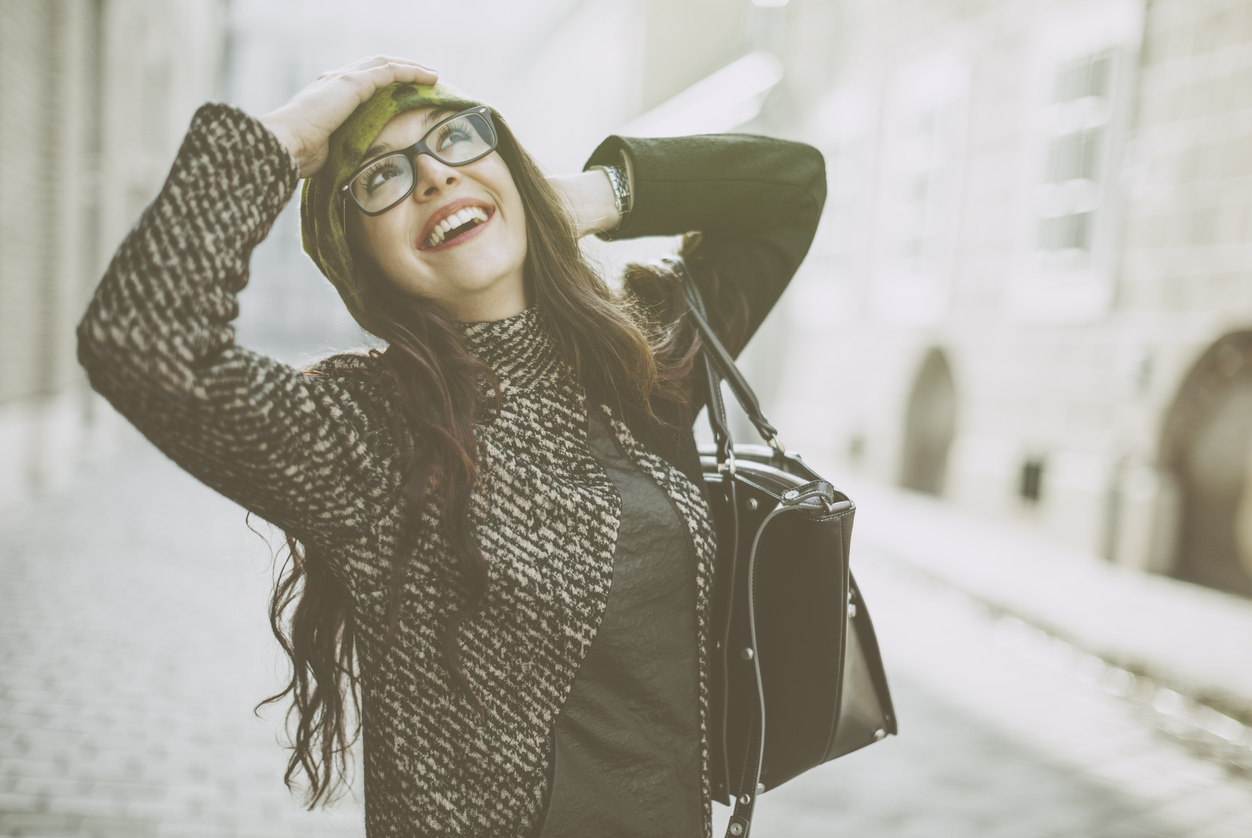 Is your sunscreen currently hiding behind winter skin balms and healing hand lotions? It may not seem like a winter skincare necessity, but it is important to use sun protection on your skin year-round. Including dark, chilly winter months.
If you haven't used sunscreen since the last days of fall (ok, summer) it's time to bust that stuff back out. Skin is not exempt from the damaging effects of UV rays just because it's cold outside.
We've talked about the difference between UVA and UVB rays here before, but here's a breakdown: UVA rays can cause skin cancer, sagging skin, and wrinkles. UVB rays are responsible for sunburn. Obviously, our skin is still susceptible to these consequences no matter what the temp.
If you doubt UV damage is a thing in winter, research backs it up. A study by Australian researchers published in 2013 proved that sunscreen helps to prevent photoaging – the process that creates loss of skin elasticity, wrinkling, and dark spots. Participants who applied SPF 15+ three to four days each week showed less skin aging after four and a half years than those who used sunscreen irregularly.
Since we all try to avoid the dreaded skin aging for as long as possible, be sure you add sun protection to your winter skincare routine. And not just any sunscreen, but products made with natural mineral sun protection and healthy ingredients. Here are the best sunscreen products for the season.
Best Sun Protection for Winter Skin
Tinted Moisturizer: A tinted moisturizer with sunscreen is an essential wintertime beauty hero. This multi-tasker handles moisture, coverage, and UV protection in one. Try Lily Lolo BB Cream for a radiant look with SPF 15 protection that includes anti-aging ingredients. Comes in three natural shades.
Facial Powder: Dust a layer of facial powder with sunscreen over your makeup for added protection. Lily Lolo Mineral Foundation creates a soft, smooth finish with SPF 15. Choose from a wide range of colors.
Facial Moisturizer: Hynt Beauty Sun Prep is moisturizer, primer, and sun protection in one product. Put down as a non-greasy base layer prior to applying foundation for a flawless look that keeps skin healthy.
Skin Hydrator: For added moisture with sunscreen, that is also customizable, turn to Kari Gran Three Sixty Five SPF 28. Made with red raspberry seed oil, which has natural sun protective properties, this blend is gentle on skin. Try mixing with mineral powder for a made-to-order foundation.
*Disclaimer: Help support EcoSalon! Our site is dedicated to helping people live a conscious lifestyle. We've provided some affiliate links above in case you wish to purchase any of these products.
Related on EcoSalon
Save Winter Skin (and Your Hand Bag) With Solid Oils
Winter Skin Needs the Powerful Benefits of Exfoliation (Plus 2 DIY Recipes!)
5 Best Beauty Products to Brighten Winter Skin