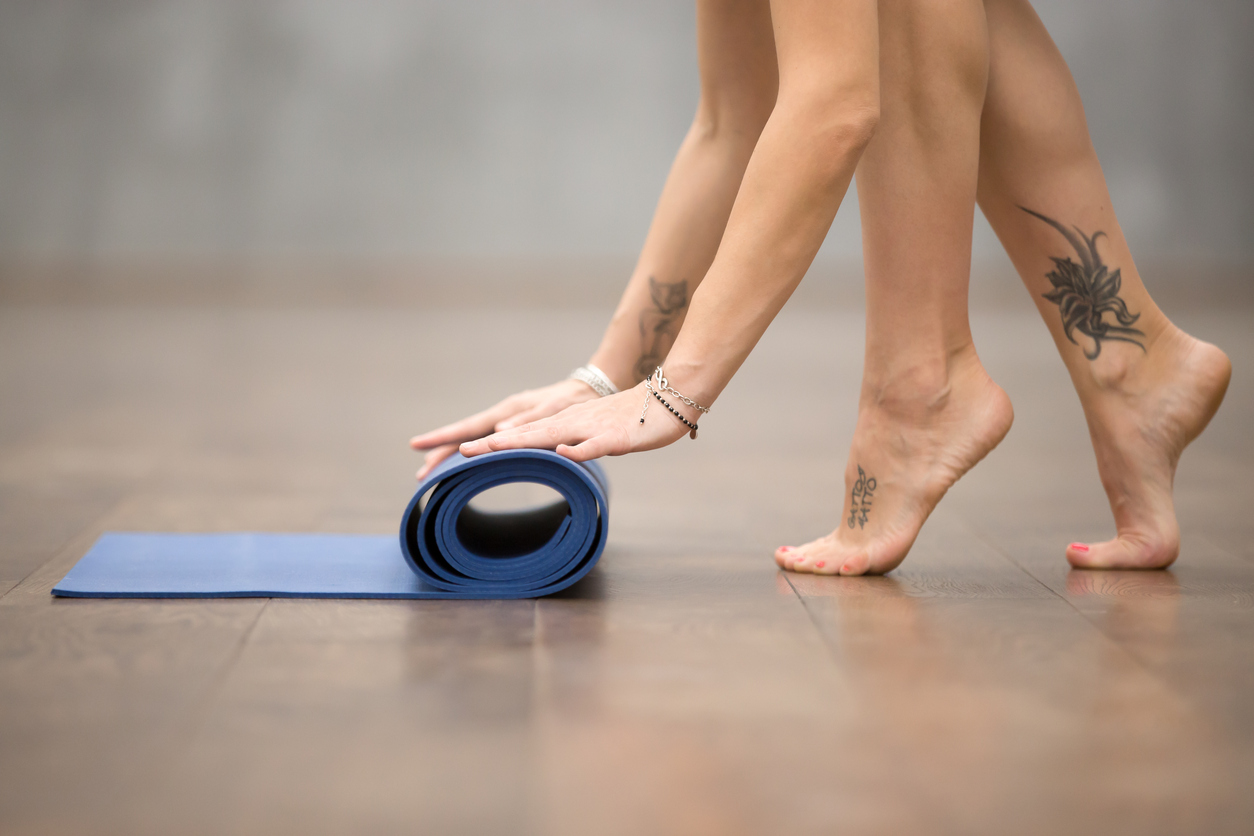 After a good workout, you always feel a bit buzzed. You also feel a bit gross. Whether it's a weekly spin class or a quick sesh on the treadmill, if you haven't broken a sweat, then either you're cheating (sorry) or you're a medical marvel. 
But we have some good news for all of you natural beauties out there. Just because you want to avoid the industrial strength antiperspirants out there doesn't mean you can't keep fit and stay fresh. Check out these natural beauty buys that make for the perfect workout partners.
5 Natural Beauty Buys to Stay Fresh at the Gym
1. R.L Linden Close To Me Uplifting Deodorant Spray
Low and high maintenance gym bunnies alike will all have one thing in common in their bags: deodorant. If you like to stick to a nasties-free solution for sweat busting (just the odor, because you definitely should sweat), then most of the time the only choices are creams. They're more often than not the best option, but in warm bags where they can melt? Not so much. This spray not only takes this problem away, but works just as well for keeping your pits stink-free. In fact, we think after a few refreshing spritzes of this rose geranium number, they're going to smell pretty good. Grab the 15ml travel size for the perfect gym buddy.
2. Kaia Naturals Juicy Bamboo Natural Facial Cleansing Cloths
Face wipes are a no-go when it comes to good skincare practice, but these are an exception to the rules. Rather than the usual harsh alcohols and questionable preservatives, these are brimming with skin loving honey, sunflower oil and glycerin. The result? Your face will feel both cleansed and moisturized. Don't fret too much about the waste either, as the cloths themselves are made fully of biodegradable bamboo. Yep, Kaia Naturals thought of everything. Whether you need to remove makeup before hitting class, or want a quick refresh after, you'll be thankful you slipped these into your gym bag.
3. John Masters Organics Essential Travel Kit
One person's travel kit is another person's workout recovery kit! You can't argue with four gym beauty essentials in one convenient zip-up bag, and the fact they are all vegan and full of organic ingredients is the cherry on top. Inside you'll find the best-selling Lavender Rosemary Shampoo and Citrus & Neroli Detangler to cleanse and replenish locks, and the Grapefruit & Geranium Body Wash and Body Lotion duo for a deliciously gentle addition to your shower.
4. Captain Blankenship Mermaid Dry Shampoo 
No time for a shower? It happens. We all need those quick fixes every now and then, and making sure they're au natural lessens the guilt factor. This simple but sweetly scented dry shampoo will give post-workout hair back its bounce by absorbing excess oil and moisture (that's code for sweat, of course), without leaving any tell-tale traces.
5. RMS Beauty 'Un' Powder
One of the biggest beauty benefits of an intense session in the gym is the immediate, healthy glow that follows. After the slightly flustered look subsides, your complexion is left looking perky from the blood flow boost you've given it (lucky skin). This cult translucent powder is a master at reducing any unwanted shine you might have, without masking that gorgeous glow you worked so hard for. Pure, high-quality silica is its only trick, and it will keep working as long as you need it without the hassle of reapplying.
Related on EcoSalon
8 Badass Pieces of Workout Gear That are Both Ethical and Warm
How to Not Sweat (or Stink) With Natural Deodorant
The 7 Best Beauty Products for a Post-Workout Glow