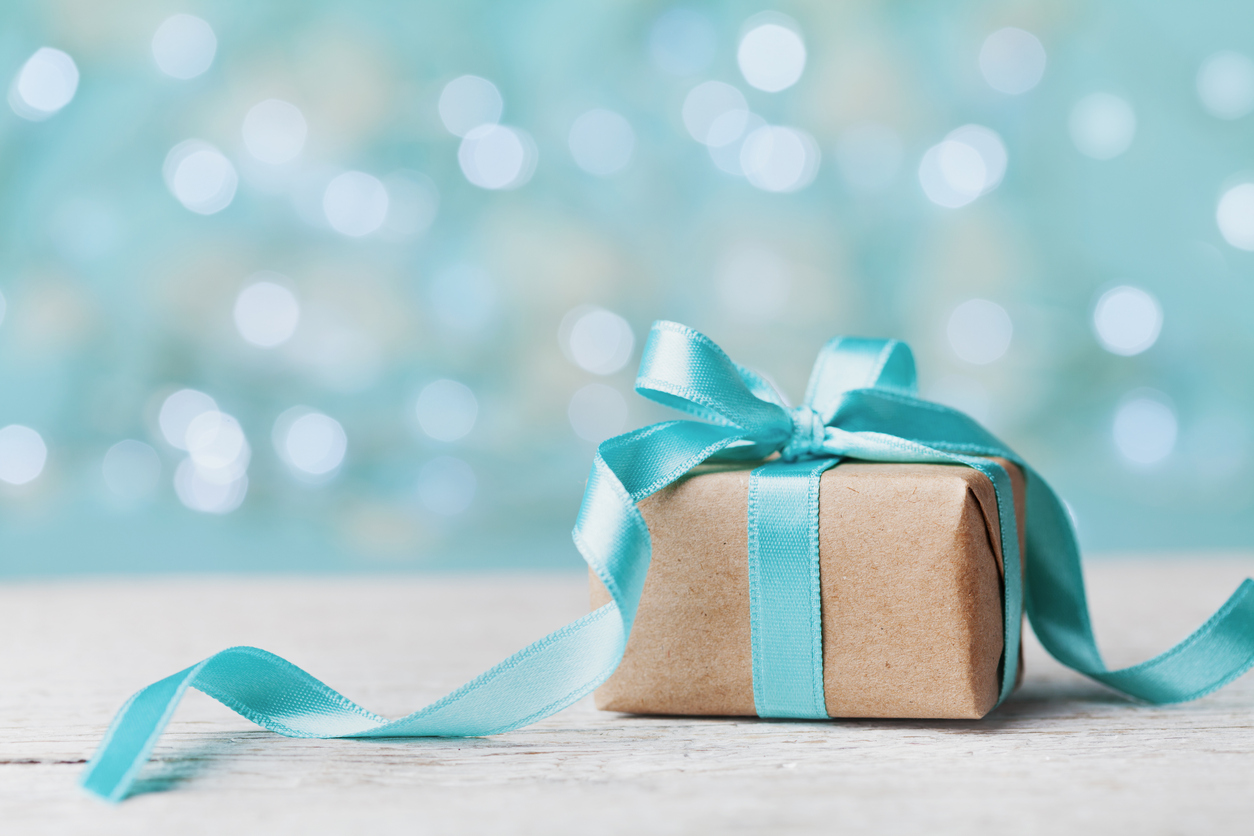 Have leftover wrapping paper or want to repurpose wrapping paper from gifts you've received? Read on to discover some smart ideas for repurposing wrapping paper.
According to Use Less Stuff (ULS), the amount of additional American household waste during the holidays between Thanksgiving and Christmas totals up to 25 million tons of garbage. Do your part to help reduce waste ending up in the landfill by breaking the cycle of single-use gift wrap with these ideas for repurposing wrapping paper. Of course, you can also choose to wrap gifts using eco-friendly alternatives.
Ideas for Repurposing Holiday Wrapping Paper
1. Decoupage
I recently came across whole rolls of wrapping paper in the attic that had actually been my grandmother's. It was at least 20-years-old. It wasn't in the greatest shape for using as gift wrap but included some really cool prints and patterns–especially a very pretty plaid print. One ide for old rolled paper is to use it to breathe new life into older furniture pieces with decoupage. That paper would great on a couple of end tables I have that have seen better days!
2. Holiday Cards
Turn wrapping paper scraps and leftover bits into holiday cards for next year's holidays. Getting a holiday card in the mail is great, but getting a homemade card is even better.
3. Advent Calendar
Get super creative and use leftover gift wrap to make an advent calendar for next year. One idea is to create an advent calendar of mini wrapped gifts with a little surprise inside for each day of the month, but really the possibilities are endless.
4. Packaging
Used gift wrap and scraps are perfect for repurposing as packaging for mailed packages or in which to wrap delicate holiday ornaments before storing them away for next year.
5. Office Organizing
One year, I used gift wrap to decorate coffee cans from Trader Joe's as used them as handy containers in my office. They are still in use and hold my colored Sharpie pens, zigzag scissors, and more.
6. Mood/Todo/Organizer Board
Make a DIY mood board. Cover plywood, luan board, or even cardboard with gift wrap and wrap it with ribbon for a practical and creative way to repurpose gift wrap.
7. DIY Holiday Placemats
Repurpose sheets of gift wrap and make some holiday-themed placemats. Simply layer wrapping paper between clear contact paper for the perfect combination of form and function.
Related on EcoSalon
9 Cleverly Repurposed Alternatives to Wrapping Paper
7 Magically Repurposed DIY Holiday Wreath Ideas
10 Super Easy Repurposed DIY Holiday Decorating Ideas to Pull Off in an Afternoon