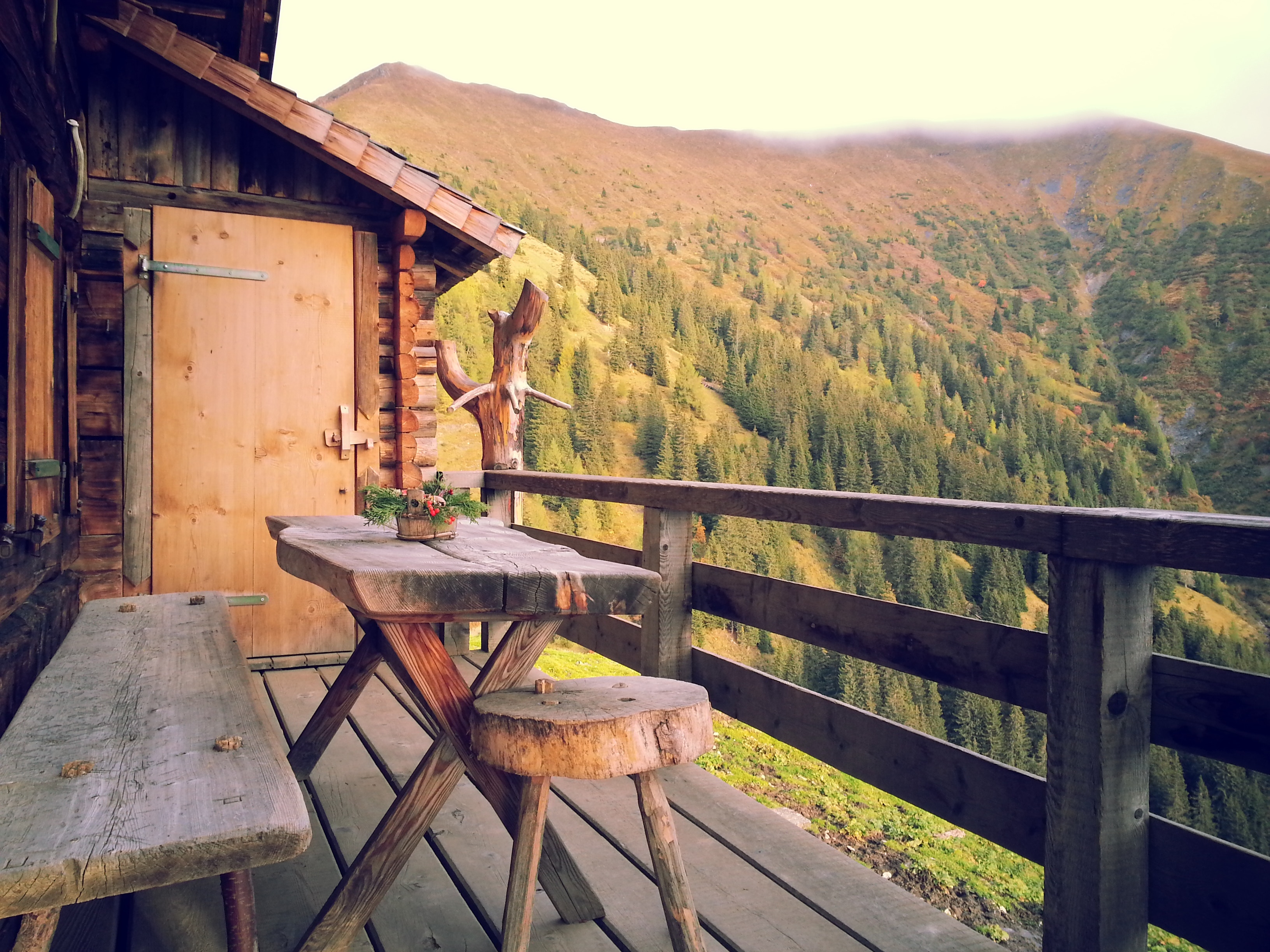 Create a homey, comfy space this autumn by bringing cabin style to your home.
No matter where you live–the Northwest, the Northeast, below the Mason Dixon line–autumn is the time for getting away to appreciate the changing leaves. And the best way to do that is in a cabin in the woods. But what if you can get away? No worries, bring that cabin style home to your pad.
Get inspired to decorate your space like a cozy cabin this season and make it your own  refuge.
9 Cabin Style Decor Inspirations
1. Storage
One of the more charming aspects to cabin style are the quaint and clever vintage pieces. Create more storage with gorgeous vintage storage finds like this apothecary cabinet.
2. Wood Accents
Warm wood is de rigueur for reproducing cabin style in your space. Get creative with how you add wood. One idea, that is particularly ideal for those who are renters, is a wood paneled headboard.
3. Vintage Quilts
Every cabin I have ever visited has featured a stack of soft and worn quilts. Add some vintage cabin charm with your own vintage quilts. Estate sales and thrif shops are great sources.
4. Autumn Wreath
Bring some natural autumn color into your home with a wreath made from dried flowers and other natural elements.
5. Baskets
Whether for practical or decorative purposes, add some baskets for some easy cabin style this season.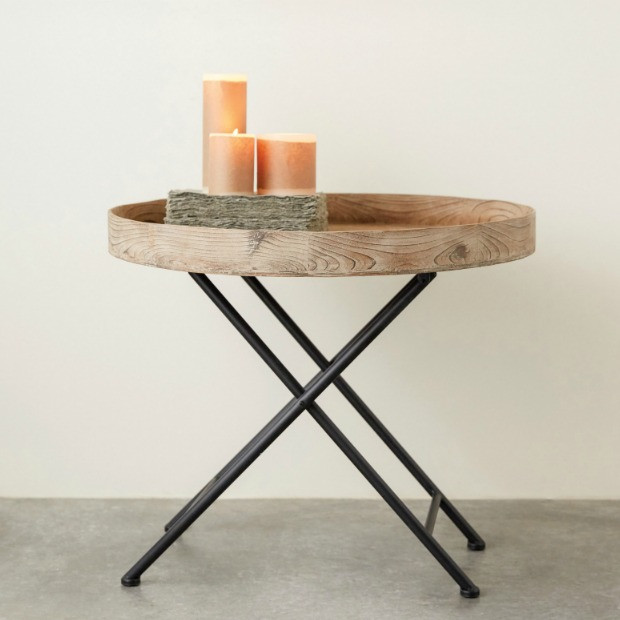 6. Cozy Tables
No cabin is complete without functional, stylish, and cozy tables like this simple, rustic accent table that is just perfect as an end table, bedside table, plant stand, or entryway tray table choice.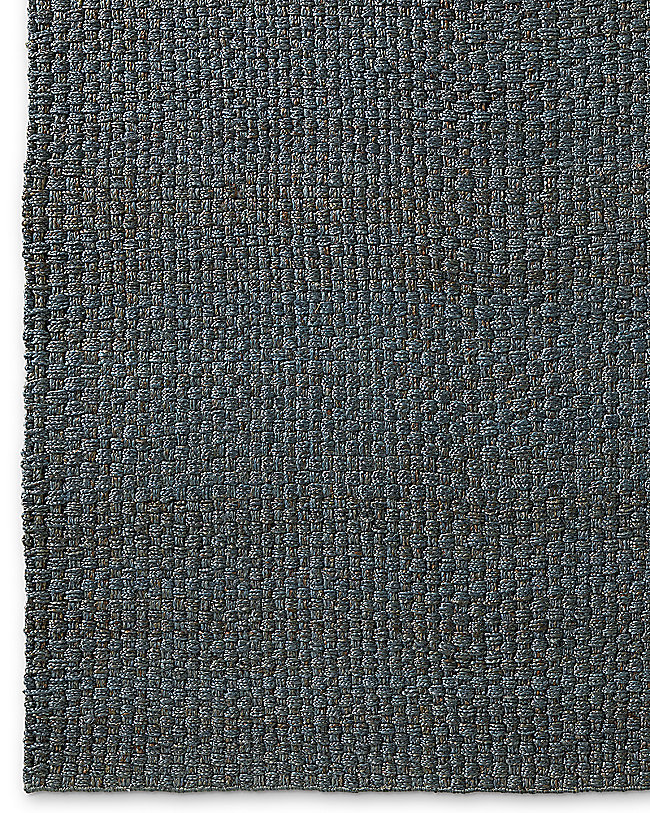 7. Natural Rug
Add a natural jute rug for some cabin-like ambience. Jute is a natural fiber that is used to make burlap and it exudes an easy rustic style.
8. Natural Collections
Natural history collections are an obvious choice for recreating cabin style. Display pinecones, acorns, sprigs of dried leaves, dried flowers, river stones, and more on a hanging wood slice shelf like this cedar version.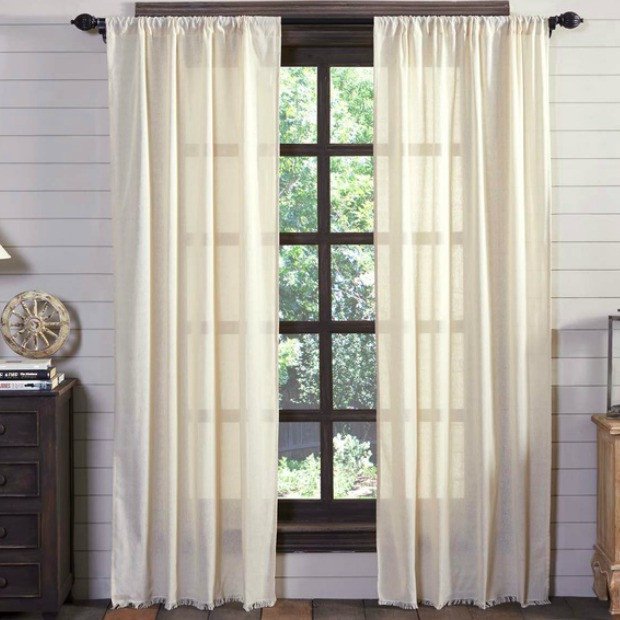 9. Neutral Linens
Neutral natural linens complete the cabin style look. Add neutral accents made from natural fabrics like these cotton tobacco cloth fringed curtains.
Related on EcoSalon
11 Cabin Decor Ideas Perfect Enough to Recreate At Home
7 Home Decorating Tips to Add the Spirit of a Cabin to Your Home
Add a Backyard Fire Pit and Make the Most of Autumn